Find The Best Local Ford Deals Online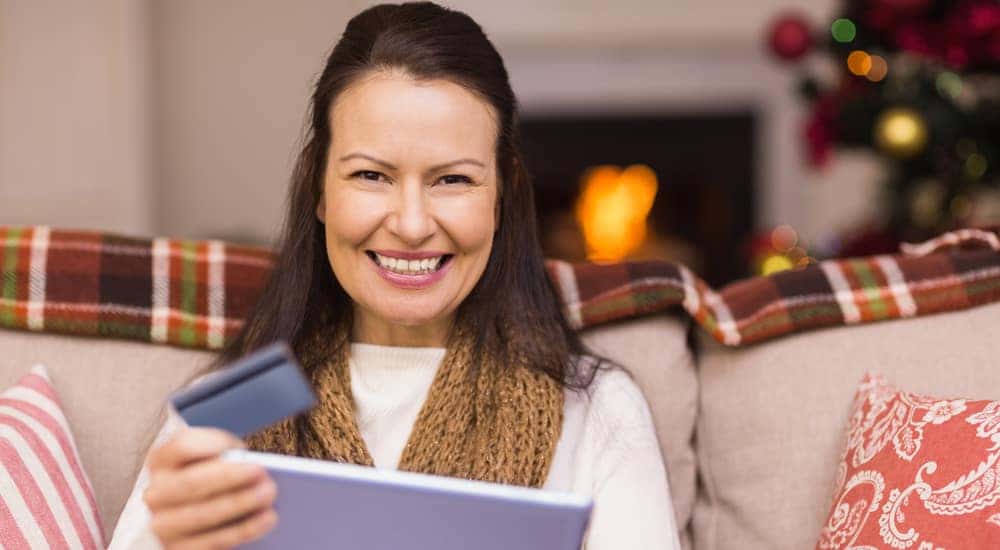 Finding the right car is one of the most difficult things you can do. It is a process that requires a lot of research, test driving, and decision-making before you feel like you can make the right choice. One of the biggest challenges is dealing with the availability around you. Once you have found that perfect car, you may discover that there are slim pickings for that model at your local dealership. Perhaps there is one with the wrong color or trim.
That is why online dealerships are so advantageous. A site like online.cars will search nationwide for vehicles of the same make and model. Using a site like this, you can increase your chances of not only finding the perfect car but also doing the necessary research ahead of time. That is why when it comes to local dealerships like Ricart Ford vs online.cars, more and more people are choosing to do their business online. It's quicker, easier, and gives you more options in the long run.
Unfortunately, many also assume this means they have to lose out on finding the best deals locally. The truth is, you can still shop online and take advantage of the best local Ford deals you can find. Here's how to do just that.
Your Local Dealerships
Checking with your local dealerships can still be an important step along the way to finding the perfect car. This is because you can still get a lot of information through a test drive. Most people like to avoid this step because of the avalanche of pitches they will receive from car salesmen. However, if you are strategic about your test drives ahead of time, you can minimize this experience and focus on driving the cars you want to test out.
The key is to do your research ahead. In other words, when you begin the process of buying a car, narrow down the makes and models you want to initially consider. You will no doubt have some things that will influence your decision like budget, type of car, your needs for the car, preferable colors, etc. If you are loyal to a brand like Ford, this alone can help you narrow the playing field. Use the handy online.cars search functions to research your car options. We can give you all the details on different makes and models from any year you are interested in.
Once you have a few options on your list, the test driving can begin. Go to your local dealerships to see if the lots have the cars you're interested in. Be sure to go to each lot with a sense of purpose. You need to make it clear to whoever is helping you that you are there to take a test drive before you will consider any deals or other information the person may want to provide you.
Take the test drives and pay attention to what you like or dislike about the car. Once you're done, you can return home with more information and experiences to help you make the final decision.
Looking Nationwide
Once you know what car you want, the next step is to expand your search. Remember, the ultimate goal is to find the car you want at the best price you can find. Normally, without a site like online.cars, you can only do this at the local level. This usually requires you to check out all the local dealers around you to see if you can magically find the perfect model and trim of the car you want at the best price.
The problem with this approach is you are more likely to settle than succeed. In other words, it's a basic numbers game. If you search locally, you are limiting the amount of possibilities you have available to you. If you look nationwide, however, you increase your chance of success. This is where online.cars comes in. Since we have access to the whole nationwide database of brands like Ford, we can search instantaneously for the specific type of car you want. Perhaps the perfect car will be in a state or across the country, it doesn't matter.
Because we can get your desired car to you in a short amount of time, you can take advantage of prices and deals across the entire nation you wouldn't have access to otherwise. With online.cars, the process really is as simple as searching the Internet.
The other advantage you get with online.cars is the local one. Even though we can search all across the nation, we can take advantage of the same local deals you are likely to find around you. Since we have access to the inventories of countless Ford dealerships, the lots right down the street from you are also in our database. We can use the deals or match them so you are saving the most amount of money possible while still getting the car that you want or need.
Putting It All Together
What is the secret to finding the best deal on your dream car? Fight the temptation to stay local and let online.cars find your perfect deal locally or nationally. We take the headache out of searching for the best deals. Alone, you might be stuck with the limited deals your local Ford dealerships are running at any given moment. That is assuming they have the exact trim and features you want at a good price.
With online.cars, you get access to the whole national database of the Ford inventory and deals going on right now. More importantly, we can take all the little stressful steps out of shopping for a new car. What would normally take weeks of researching and visiting countless dealerships now just requires a visit to our website and some optional test drives. Best of all, we offer a three day/150 mile return period so if you aren't satisfied with the car, we'll take it back for a full refund.
Get the online.cars advantage today. Don't wait!