Find Your Dream Car in Columbus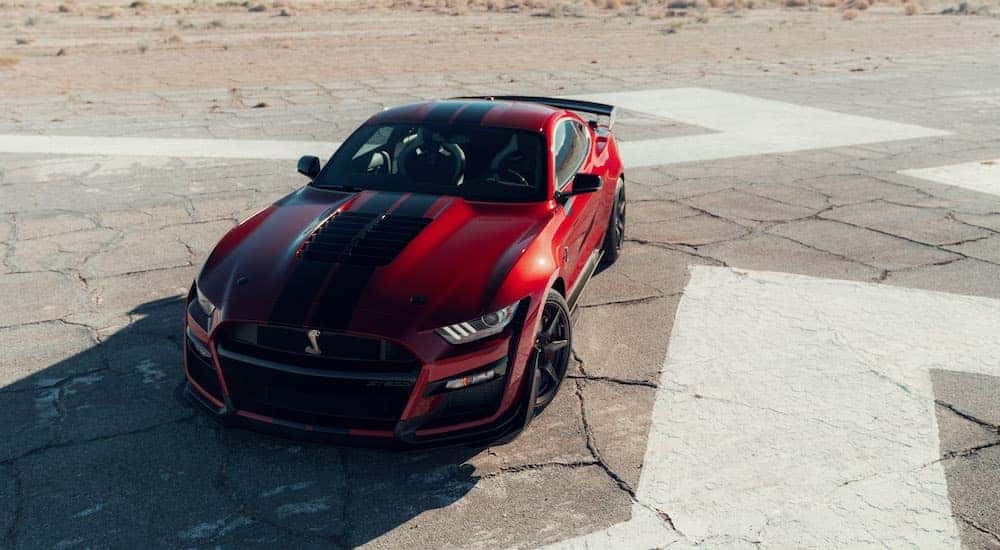 It can be hard to find your dream car, but there isn't a shortage of potential dream cars that you can buy used cars in Columbus, Ohio. While it's rare that someone's dream is a vehicle other than a supercar or a classic car, there really is something out there for everyone. If you know where to look, you'll easily be able to get the car of your dreams. In the Columbus area, you can find a variety of new and used cars to figure out what exactly your dream car is, but I've found that there are more popular options among many gearheads worth discussing.
Classic Cars
In Columbus, you can buy used cars as away to find your dream car. You may have to look around, but classic cars aren't obscure. Check out some of the local car shows and ask around to see how they found their dream car, and you might find the way to your own. When it comes to classic cars, look around for a 1964 Pontiac GTO, a 1957 Bel Air, or a 1973 Porsche.
The 1964 Pontiac GTO is one of the top dream cars among those who love classic cars because it was the original muscle car which that in itself is a hard to beat quality. Bragging rights over the racetrack might as well have been considered a currency, and the engineers took advantage of the trend. According to Jim Wagners, a staff member and drag race champion, the engineers at Pontiac, "got the bright idea to do at the factory what the hot rod community had been doing for years: Simply, stuff a big engine into a smaller and lighter car." Even after 50 years, there are those with custom builds who focus the car around that same concept. Having that piece of history is what makes the Pontiac GTO a dream car, and it's still possible to buy a used 60's Pontiac GTO around Columbus, Ohio for around $40,000.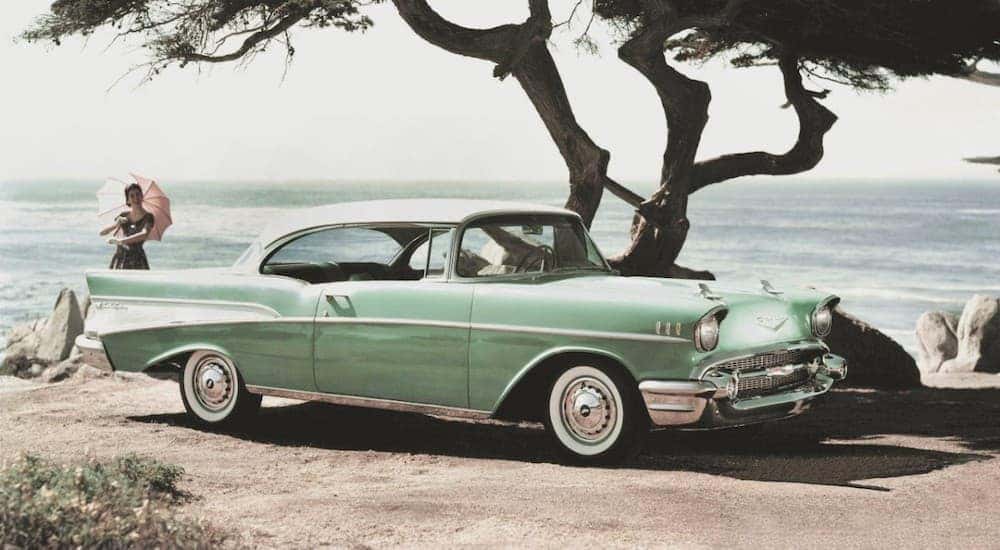 For a sillier reason, I'd have to say that one of my favorite classic dream cars would be a 1957 Bel Air. It's impossible to be driving down the road in one and not have everyone thinking you're the coolest person they don't know. Drag racers favored the Bel Air when it came to full-sized cars because like the Pontiac GTO, the Bel Air was on the lighter end of what's available in its class. A few famous people have caught on to the appearance of the Bel Air, and have the money for its upkeep, but the price right off the bat is typically at or close to $40,000.
The third car I think makes an excellent dream car is the 1973 Porsche 911T. All you really have to do is look at it to see why, but it's not just the exterior appearance that has caught my attention, but having a rear engine isn't a common find. In Columbus, Ohio, these are typically found between $60,000 and $90,000 depending on the condition of the vehicle like with any other used car. An honorable mention goes out to the 1987 Ruf 911 Yellowbird.
Modern Performance Cars
Although we're continually adapting to the new technologies offered in current times, some people need to keep up with the next best thing. Major advancements in technology, and in turn, their increased stellar performance, is what makes these modern cars sought after. Classic cars are still awesome, but the things that modern performance cars are capable of is almost unfathomable. If you ask me, I'd keep an eye out for the Hennessy Venom GT, the Lexus LFA, and the GT500 Mustang.
It's been rumored that the Hennessey Venom GT has been spotted in Ohio, but unfortunately, those rumors are unconfirmed. Regardless, the Hennessey Venom GT is undeniably one of the top runners when it comes to dream cars. Not only is it debatably one of the hottest looking cars ever made, but surpasses 250 MPH given the incredible specs. Unfortunately, a car this wild reaches up there in price, but that's why it's a dream car. If you happen to come across $1.4 million, your money wouldn't go to waste. Keeping an eye out on the road might not be such a bad idea either.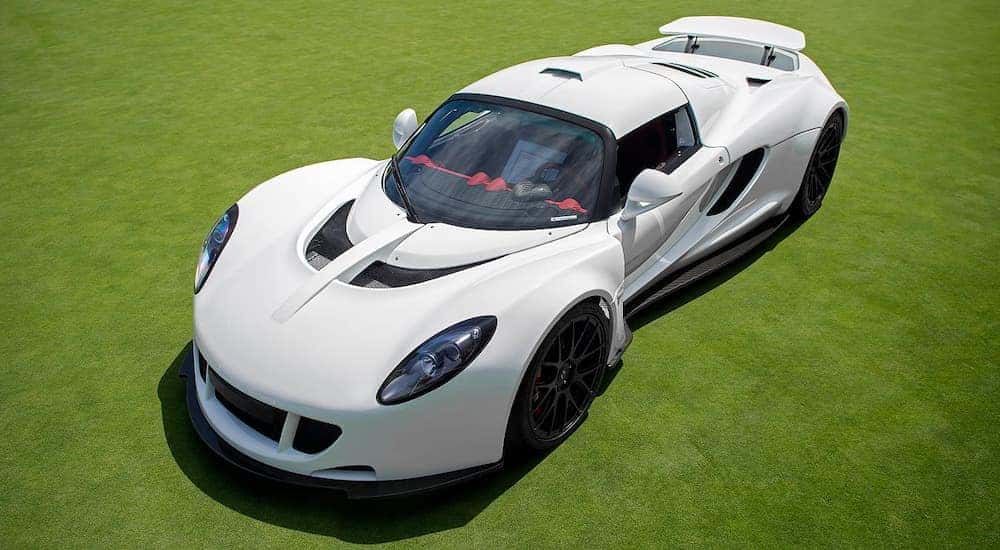 One of the first cars to accelerate so quickly that they had to use a digital dash when a regular dash wasn't able to keep up was the Lexus LFA. While that's pretty cool and all, the car's sound was designed by the Yamaha sound division, the same company who design sound on instruments. The technology had changed so much that they had to scrap it and do a complete redesign, leaving the best of the best sound. Leasing or buying used cars will cut down on the total cost, because it is a pricier model. As of right now, buying one used will cost you between $450,000 and $500,000
For a third modern dream car, the GT500 Mustang takes the spot. It's hard to beat the sound and power of an American V8 muscle car. Ford decided to put a supercharger on it because they needed to take their game to the next level with such close rival competition. The starting price will be $70,300, but fees and taxes will raise the price almost $4,000. Even at almost $75,000, the cost is drastically lower than the other cars mentioned, and the performance is well worth the price. What else is awesome about the GT500 Mustang is that they were able to get more power from a smaller engine, which as we've seen from the previous dream car models, is an aspect to be considered. Being able to do more with less should be a goal in every aspect of life.
Find Your Dream Car
It doesn't matter what your dream car is because, with a plan, it's always in sight. Luckily most of the models that I'd consider to be a great dream car are achievable within the Columbus, Ohio area, and better yet can be bought as used cars. It just takes a solid amount of research in order to find exactly what you're looking for, but once you find your dream car, you can work for your dream car. Maybe your dream car is just a van that can travel across the country, and there's nothing wrong with that because experiences are what make up the path we drive along in life.
Classic cars have so much history, nostalgia, and quirks to them, but modern cars have impressive technology to back them up. Only time will tell what the future holds for the automotive industry. One day these modern cars will be outdated, but what replaces them will be incredible, and the dream cars for future generations. In the meantime, while you are saving up for your dream car or if you are looking around for your dream car, use our online dealership Online.cars to find it.