Finding the Perfect Pickup for Your Columbus Commute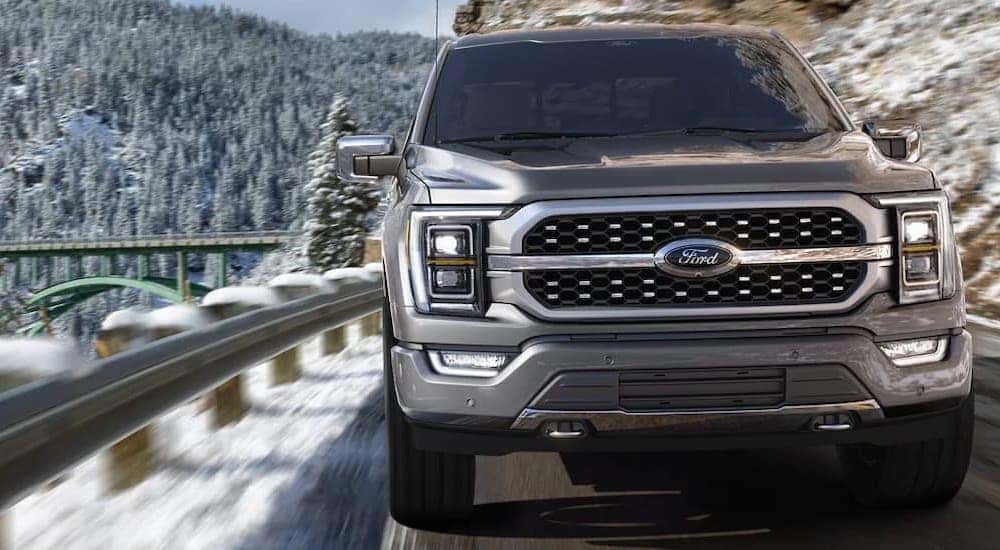 Known for its local charm, pristine views, and plenty of things to do, Columbus, Ohio, is home to over 900,000 residents, many of whom are frequent travelers. When looking to buy a vehicle, many Columbusites are interested in pickup trucks due to their versatility, power, and reliability, and if shopping for a truck is on your agenda, you may be looking to buy online. Buying a vehicle online comes with its fair share of benefits, including enhanced convenience, better prices, and the ability to purchase on your time. At Online.cars, we're your go-to Columbus, OH, online car dealer. If a used truck is on your mind, you know that you have many options, but which trucks make the ideal companions on your journey through the great city of Columbus and beyond? Here are some of the best trucks for Columbus drivers, recognized for their safety, dependability, and capabilities to complement your Columbus lifestyle perfectly.
Best Trucks for Inclement Weather
On average, Columbus sees about 40 inches of rain per year, which is higher than the U.S. average of 38 inches, and 22 inches of snow, which is slightly lower than the U.S. average of 28 inches. This means that during any given day, you may be traversing through wet or snowy streets, and your vehicle can play a large role in how you navigate to your destination.
You'll want to look for a pickup truck with all-wheel drive capabilities, able to maneuver through changing road conditions effortlessly, allowing for maximum traction and control over your vehicle. You'll also want to look for trucks that offer advanced safety features, like automatic high beams, anti-lock brakes, and rain-sensing wipers to help you out when the road ahead is unclear and the pavement underneath your wheels becomes more dangerous.
One of the best-selling trucks on the road is the Ford F-150, and when you need to navigate more treacherous driving conditions, this truck will be able to handle anything. With a multitude of drive modes designed to heighten your experience behind the wheel on any road condition, including snow and ice, you'll be able to maintain control during your commute, whether it's in the bleak winter months or rainy spring months.
Chevrolet also makes its presence known when it comes to bad weather driving. Its full-size Silverado provides drivers with an electronic locking rear differential for increased traction, while its midsize Colorado offers a traction control system for better handling, no matter if the road ahead is rain-slicked, icy, snowy, or dusty. Stick with models from 2018 and newer to experience the latest breakthroughs in all-wheel drive capabilities and more.
Other pickup trucks with enhanced traction control systems include the Toyota Tundra and the Toyota Tacoma, sticking to model years from 2017 and newer for best results. When you're traveling anywhere in Columbus, you'll need to be prepared for the weather, and having some of the most reliable and safest trucks by your side can make a big difference during your travels. Stick with some of these top models, and you'll have no problem navigating anywhere in the Buckeye State and beyond any time of the year.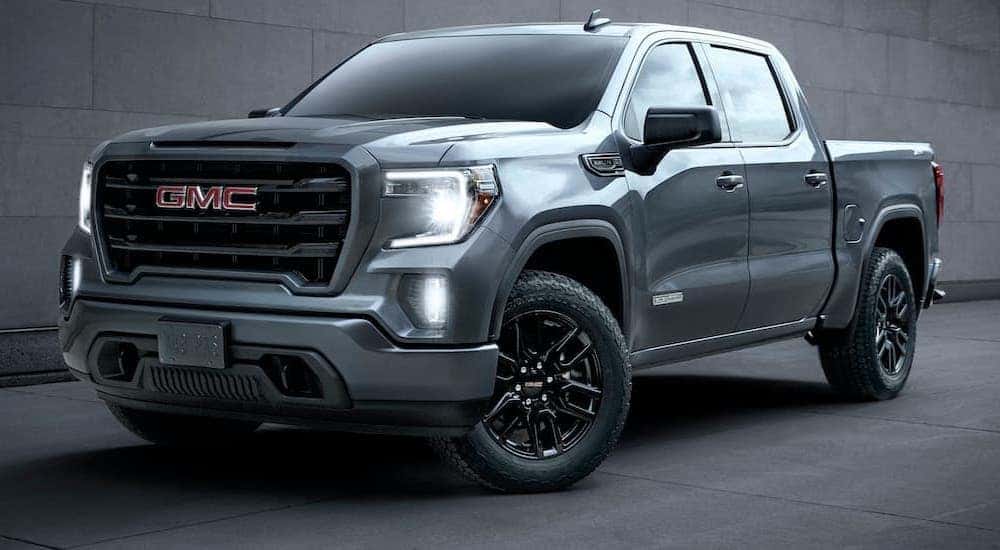 Best Trucks for Everyday Commuters
An average of 80% of Columbus residents drive their vehicles to work each day, which means that there are a lot of people on the road, and traffic can get a bit hectic. Although the commute in Columbus is generally easy, taking approximately 21 minutes one-way, which is less than the U.S. average of 26 minutes, there's still traffic. This means that the vehicle you drive should be able to maximize your commute instead of taking away from it. From cozy interiors to ultimate efficiency, you'll want a truck that offers you everything you need to be able to stay comfortable on your way to and from work.
Now, you may not think that a pickup truck will be your most efficient means of transportation, but this is a common misconception. Take, for instance, the 2020 GMC Canyon, which is able to get up to 26 MPG on the highway. Offered in a couple of engine options, including an efficient turbo-diesel, you're able to travel with the assurance that your stop-and-go commute won't be negatively affected by your vehicle. Being able to take advantage of optimal fuel efficiency allows you to focus on your commute instead of worrying about making a pitstop at the gas station. Other fuel-efficient trucks include the midsize 2020 Chevy Colorado, as well as the full-size 2020 GMC Sierra 1500.
You'll also want a truck that's comfortable during your journey, because after all, you may be spending a lot of time in it day after day. In addition to being pleasantly efficient, the 2019 Honda Ridgeline makes it easy to sit back and relax during your travels. A spacious interior, accentuated with plush appointments, like a 10-way power-adjustable driver's seat, premium materials, and fold-down armrests make staying cozy a breeze, even in the worst traffic. When you're frequently commuting in Columbus, it helps to travel in a truck that offers you comfort, practicality, and efficiency to make the most out of your journey each and every day.
Best Trucks for Cost-Conscious Buyers
The median household income in Columbus is little above $53,000 per year, which is below the median U.S. household income of just over $68,000. This means that many Columbus drivers have their budget on their mind with many aspects of their lives, including transportation.
Looking to take advantage of a reliable ride at an affordable price, Online.cars makes it easy to filter your options to match your budget, as well as items on your must-have list. Buying a truck doesn't have to mean overpaying when you find the right truck that will deliver a safe and dependable ride while being affordable as well. Here are a couple of our favorites that you can find for under $10K, depending on the model year you choose.
Perhaps one of the most beloved trucks on the road, recognized for its reliability and reputation in the industry, the Toyota Tacoma is a top choice for those looking for a used truck with a great price tag that will continue to deliver for miles. Holding its value and offering unmatched performance capabilities and safety features, especially in newer models, the Tacoma is a tried and true favorite among truck aficionados near and far. For those who need to get tough work done right, you can't go wrong with the Ford Super Duty models, which seemingly live on for generations without issue. Known for their ultra-tough physiques and long-lasting reputations, when you want to complete more tasks in a day, Ford delivers with its durable Super Duty arsenal.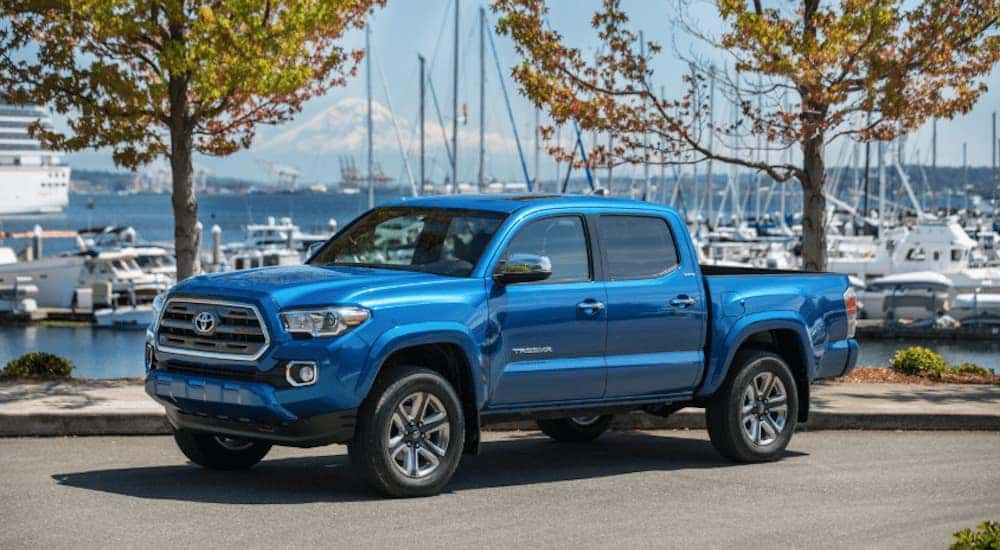 The Online.cars Shopping Experience
Online.cars makes it simple to find the ideal truck for your Columbus lifestyle from the comfort of home on your time. Our Patented Nationwide Search tool allows you to sort through over 200,000 used vehicles to locate the perfect match for your needs, and whether you find the right vehicle close to home or across the country, we can get it to you. When you live in Columbus, you know that you can expect inclement weather, especially during the winter months, as well as a commute every day with unexpected delays and variable travel times. This means that you'll need a truck that allows you to travel confidently while making the most of your hard-earned money, and Online.cars has exactly what you're looking for and more. If you want the added convenience of shopping online, greater options, less haggling, and an all-out better car buying experience, visit Online.cars and start your journey to a better Columbus commute.