Five Major Changes Between Traditional Dealerships and Modern Car-Buying Routes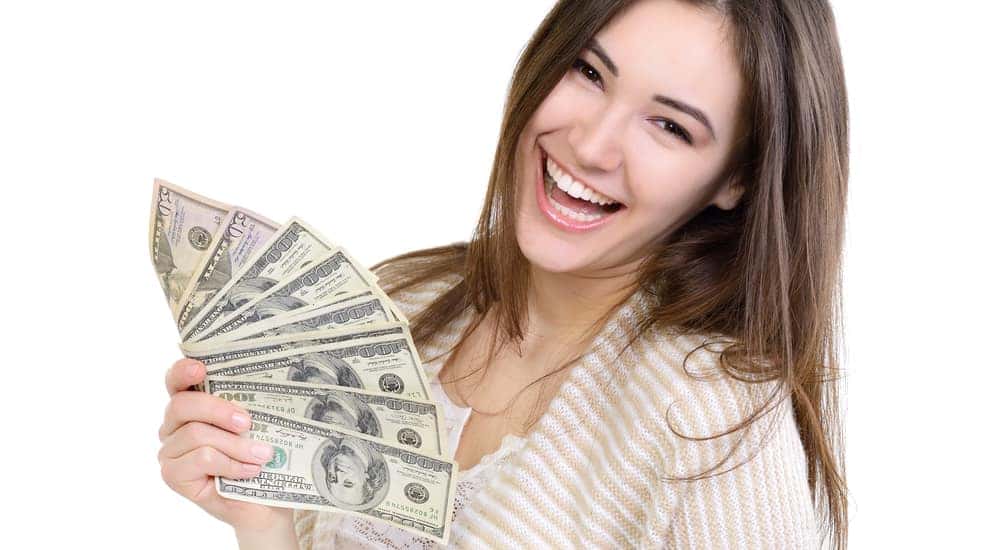 If you're about to start shopping for a new or used car, we're confident you're not all that excited about the impending endeavor. The car-buying process can be absolutely grueling. Considering how many hours the process requires, few customers are happy after having completed their purchase. When you're making such an expensive purchase, it's silly that you aren't excited!
Well, if you're dreading the impending process, you should consider a more modern route like online.cars. This business is looking to eliminate any of the inconveniences that accompany the traditional car-buying route, leading to one of the easiest, stress-free experiences. If you're one who dreads heading to a traditional dealership, you should consider this alternative route.
Below, we've explored several of the major changes between a traditional dealership like Toyota Louisville vs online.cars, a more modern route. Before long, you'll be realizing that those standard businesses are a thing of the past…
Change #1: Utmost Convenience
Dealerships aren't necessarily known for their convenience, as a trip to a business can often take hours or even days. For starters, prospective buyers have to explore all of the dealership's available vehicles, and you may want to dedicate time to giving a targeted ride a test drive. Next, you'll have to negotiate the price, which can be especially tricky if you're trying to shop around for the best possible value.
However, you won't have to consider any of these hurdles when you shop for a vehicle from online.cars. That's because the business has found a way to completely revamp the buying experience thanks to their unmatched convenience. Customers simply have to turn on their computer and send an inquiry to online.cars, specifying any specific requirements you're after (whether it be make, model, year, miles, trim, transmission, or any other attribute). Then, the business will search through their nationwide database to find an applicable hit, and you'll be sent a list of offerings in no time.
Change #2: Legitimate Monetary Benefits
Often times, when you're searching for a dealership, you'll find that each business is touting their "holiday sale" or "once-a-year savings!" Sure, these deals and offerings may sound enticing, but they're truly not all that exclusive. At the end of the day, these dealerships are still looking to secure a specific value for their cars. While the sales might slightly reduce the price, the dealership is still making a killing.
However, businesses like online.cars provide their customers with legitimate, money-saving benefits. For starters, the business offers their customers a $500 lower-price-guarantee, all but assuring that buyers won't be able to find a better deal elsewhere. The business also promises to deliver your recently-purchased vehicle directly to your house for free. Instead of having to dish out money for this service, you can use the budgeted money elsewhere.
Change #3: Help with Financing
When shopping for a vehicle, you may require some sort of financing. This is an issue for those with a struggling credit score, as few dealerships are willing to take a risk on those in poor financial standing. If a dealership is willing to provide the necessary financing, they'll presumably require high-interest rates, which ultimately hurts the customer in the long run.
Fortunately, those who require financing won't have to worry about a thing when they pursue a vehicle via online.cars. Thanks to the business's ability to pull from a vast nationwide database, they can leverage this opportunity and find the best possible deal for you. The dealership actually promises to approve any prospective customer, regardless of their financial situation. This only emphasizes how confident the company is in their ability to find you a suitable deal.
Change #4: Ability to Also Sell Car
If you're currently shopping for a new or used ride, there's a relatively good chance that you're looking to sell your current car. While some traditional dealerships are willing to work out some deal, few businesses will offer you proper value on a vehicle. Plus, since their "car-buying" departments seemingly take weeks to submit a definitive offer, it's tough to shop around for the best possible price.
Well, avoid a headache and consider selling your vehicle via online.cars. The business is looking to make this process as easy as possible. Customers simply have to submit information about their ride, and online.cars will provide them with an instant quote. The car seller can choose to receive a check for their car, or they could use that value towards online.cars and their nationwide database of available vehicles. The business will even offer to pick up your vehicle directly from your house, leading to the utmost convenience.
Change #5: Protections
There's always a risk when it comes to purchasing a vehicle online. For starters, customers are unable to view the targeted car before committing to a purchase, and this means they can't give the ride the all-important test drive. After having picked up your vehicle, you may find that it isn't a proper fit, or perhaps you landed on a (*gasp*) lemon. In this scenario, you're forced to tolerate the ride. Even if you come across this issue at a traditional dealership, it's unlikely they're willing to accept the vehicle back. Ultimately, you're going to be stuck with the vehicle until you can afford a replacement.
Well, online.cars accounted for these issues, and that's why they've provided their customers with an array of notable protections. Specifically, the company offers a three-day, 150-mile satisfaction guarantee, meaning you can easily return your recently-purchased car if you come across any issue. Of course, it's unlikely that you'll find anything mechanically wrong with the vehicle, as online.cars provides their customers with a clean CARFAX Vehicle History report. Plus, in the event that you do run into any issues, customers can rely on the accompanying free lifetime mechanical warranty, meaning they won't have to dig into their pockets for any necessary repairs or maintenance.