Five Reasons Why You Should Buy Your Next Car Online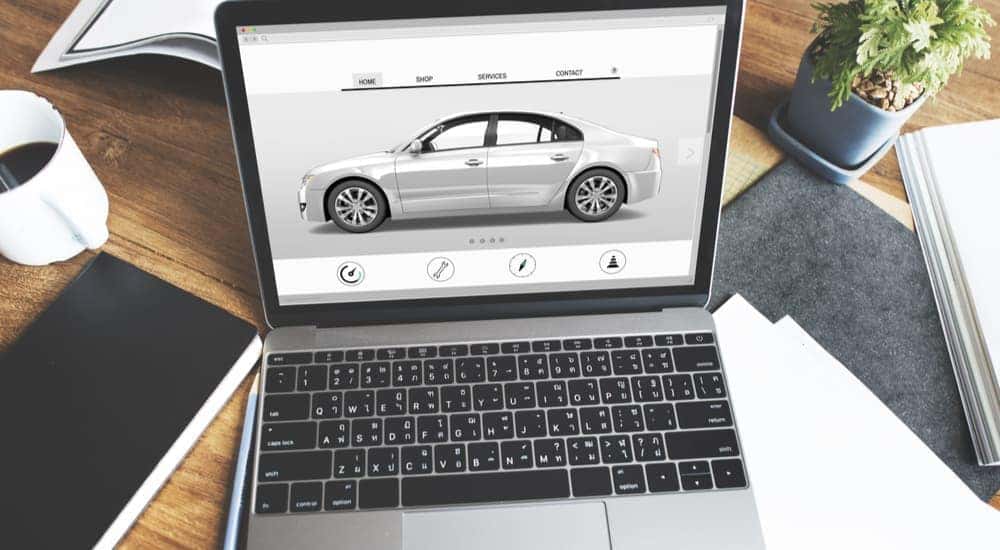 Kentuckians are proud of our homes, and that is especially true of those of us who live in St. Matthews. We have great schools, comfortable homes, and the best shopping around. But even with all these great shopping areas in town, you'd be surprised to know that when shopping for your next vehicle in St. Matthews, online car sales are the best deal in town. Sure, you can visit any of the car dealerships in and around Louisville when looking to get your next car, truck, or SUV. But you are just not going to get all of the great benefits you will find when buying online.
At Online.cars, we combine the convenience of online buying with protections unlike any of our competitors, whether you are talking about a brick-and-mortar car dealership or another virtual auto dealer with a website. How can we do this? Unlike other online dealerships, Online.cars has the backing of the world's largest Chevy dealership, McCluskey Chevrolet. With over 90 years in the automotive business, McCluskey Chevrolet has positioned itself as a trustworthy source for cars in the Ohio, Kentucky, and Indiana regions. This gives you peace of mind you won't find with those other online dealerships, while you also get all the benefits and convenience of buying your next car online.
#1 – Buying Online Is Convenient
Do you remember the last time you went out to buy a vehicle? Unless you knew the exact make and model you wanted, you probably spent an entire day driving from dealership to dealership, finding out what was on the lot. You'd meet more salespeople than you could remember and take test drive after test drive around the same general area until you got to the point that you knew every house in that part of St. Matthews like you'd lived there your entire life. Whatever fun you were having when you started out probably had faded after the second or third dealership, right? And keep in mind, this was before you started haggling over price and other terms of the purchase.
When you buy a car online, you get all of these hassles out of the way. Just turn on your computer, and you are ready to start shopping. You can just get your morning cup of coffee, an evening nightcap, or your lunch at your office desk and start to look for your next car. Unlike physical dealerships, our online dealership showroom is always open. Just scroll through all the great vehicles on sale, and find out everything you need to know about them. Once you find the car you want, simply contact Online.cars, and a Vehicle Solution Specialist will get back in touch with you to start the process. Everything will be done by phone or email from the convenience of your home or office, including all the paperwork. After you have completed the purchase, we will even deliver your vehicle to you, so you don't have to leave home or work to pick it up.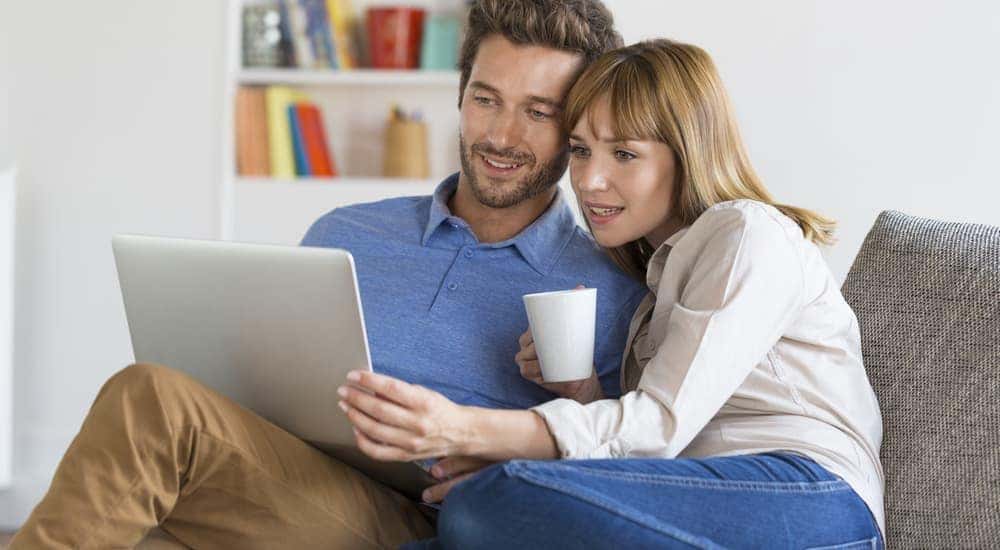 #2 – The Power of the Internet Helps You Find What You Want
If you are like most people, you probably only have a vague idea about what vehicle you want next. Sure, you might know that you prefer a sedan, need a pickup truck, or desire an SUV. However, beyond that, you may not be sure what size of vehicle you need. Maybe you like a particular make but don't know about the brand's specific models. Even if you are pretty clear about the one you want, you may spend days driving around Louisville, looking for the specific make, model, trim, engine, and features you desire. This is especially true if you are in the market for one of those rare, special edition models that brands like to put out from time to time. As you can imagine, this can become a real daunting task.
At Online.cars, we make this so easy for you. Our search engine allows you to broaden or narrow the focus of your quest. For example, if you are looking for a four-wheel drive truck, you can click on those two boxes, eliminating any rear-wheel drive truck. Similarly, if you only want a Chevy, you can see which Chevrolet vehicles are for sale through our website. What's more, this is a nationwide search engine, so you will be able to see what is for sale throughout the United States, and if it is a model you desire, we will help you get it. This is something you don't get at a physical dealership, which can only sell you the vehicles it has on its lot. Imagine a used car lot the size of the United States––that is what you get with Online.cars.
#3 – The Power of the Internet to Get the Best Price
Many buyers complain that they don't know if they got a good deal when they drive out of a dealership with their latest vehicle. Sure, there are resources like Kelley Blue Book that give you a ballpark figure on used cars. But, when you are sitting across from the salesperson at a dealership, you may not have access to the valuation websites, or you may not be clear on the specifics of the model you are buying, so there is always an element of doubt involved.
This is not the case with buying online. There are no high-pressure tactics here, and there is no limit to your knowledge. Once you have found the vehicle you want, you can compare our price to the one quoted on the valuation websites. You can also compare the price from other dealerships. This puts you in the driver's seat when it comes to negotiating the deal, something you rarely find when dealing with a brick-and-mortar car dealer.
#4 – Exceptional Warranty Protection
Unless you are buying a Certified Pre-Owned model from an authorized dealership, most used cars are sold without a warranty. This means that if something goes wrong, you will have to pay out of pocket to have it fixed. At Online.cars, we provide you with a fully insured lifetime mechanical warranty. This comes free of charge and is the same one that is provided by McCluskey Chevrolet. This warranty continues as long as you get your oil changed every 6,000 miles. This will allow you to drive your next car, truck, or SUV without worrying that if something goes wrong, you will have to go out of pocket for the repairs.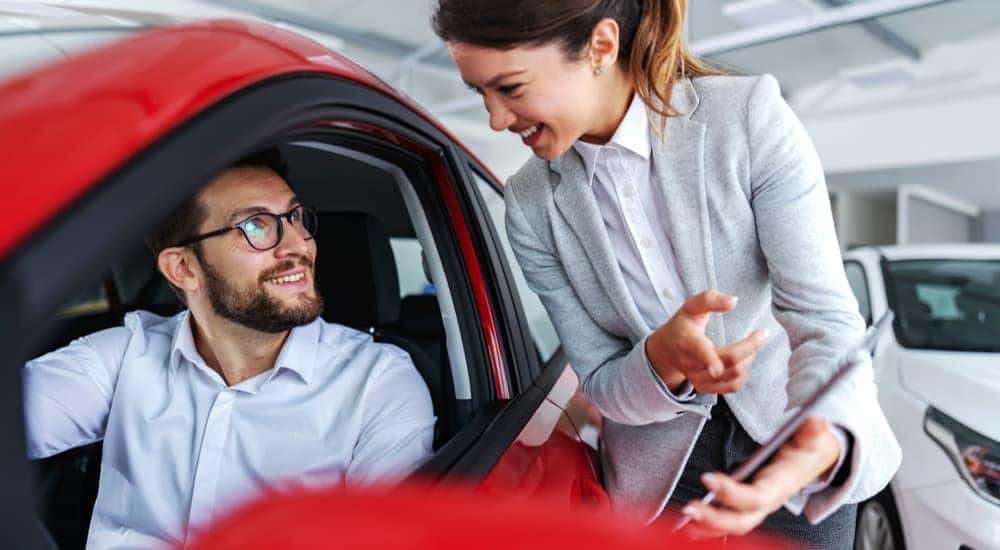 #5 – Money Back Guarantee
Sometimes, you get behind the wheel of your latest vehicle, only to realize you made a mistake. Maybe the trunk doesn't have enough space for all the things you need to take with you when you commute from St. Matthews to your job in downtown Louisville? Perhaps you discovered that the passenger seats in your SUV weren't as roomy as you thought when you started driving your kids to school in town? If you bought your vehicle from a regular dealership, you might have trouble returning it for a refund. Many dealerships won't take it back under any circumstances. Others might allow you to trade it in for another vehicle on the lot, while there are those who limit such an exchange only to vehicles that turned out to be a lemon with major mechanical issues that weren't disclosed at the time of purchase.
At Online.cars, we offer a free 10-day money-back guarantee on every car we sell. Once our delivery driver drops off your vehicle, your trial period will begin. If you are not happy with your vehicle, you can just contact your Vehicle Solution Specialist, who will arrange to have the vehicle picked up and your payment refunded. This is a special benefit of buying from Online.cars, as we offer the longest and most comprehensive trial period guarantee.
Make Your Next Car Purchase Safe, Fun, and Convenient
Buying a car shouldn't be a hassle, but many dealerships have made the process more complicated than it should be. This happens even here in St. Matthews. When you buy a car online, you will find it safe, fun, and convenient––especially if you buy from Online.cars. See what a difference buying a car online makes by logging onto Online.cars today!