Forget About Buy Here Pay Here in Columbus, Ohio, Opt for Online.cars Instead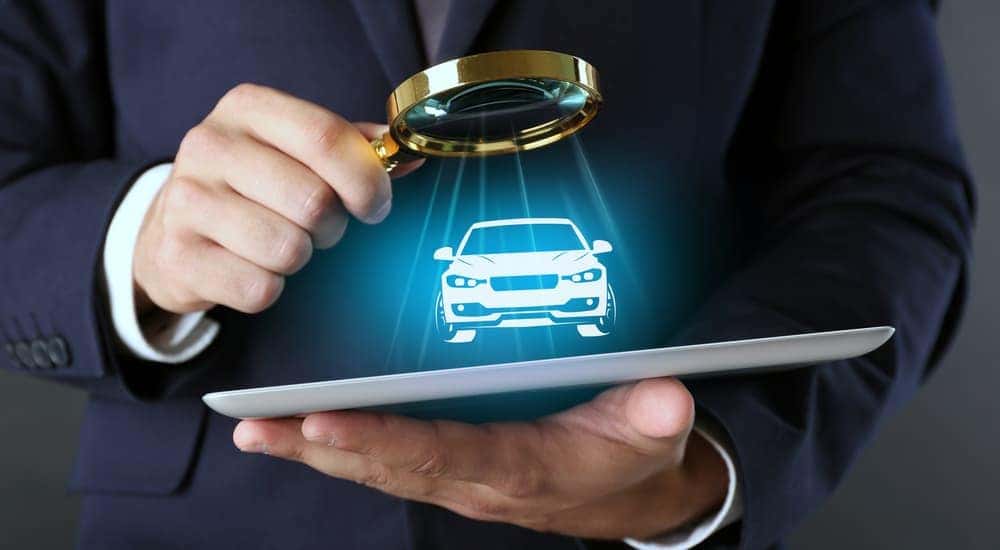 Buy Here Pay Here dealerships are appreciated because of the services and convenience they provide to customers. Instead of having to shop around for a line of credit and then begin your car search, you can complete both of these ordeals in one step. Plus, these BHPH dealerships tend to help out any types of customers, even those who may have a below-average credit score. If you're unaware of the alternatives at your disposal, this might appear to be the best possible route. However, if you've been searching for a Buy Here Pay Here in Columbus, Ohio, it may be in your best interest to find an alternative route.
Now, we're not saying that any of these BHPH dealerships are un-reputable, nor are we focused on the quality of their products. Rather, at the end of the day, these specific businesses are solely focused on themselves, and they'll practically do whatever it takes to make some extra money. Therefore, even if you've secured financing from one of these dealerships, it doesn't mean you've found the best possible financial scenario. Rather, there's a good chance that your financing agreement is accompanied by some insane interest rates, meaning you'll be paying for the vehicle for the foreseeable future.
Fortunately, there are a number of logical alternatives for those considering a trip to a Buy Here Pay Here dealership in Columbus, Ohio. We explored these options below, and you'll find that one particular route reigns supreme above the competition.
Avoid: Financial Institutions
Imagine dealing with the financial headaches of a traditional dealership, but the end game doesn't see you driving off the lot in a brand-new ride. Well, that's what you'll be getting yourself into if you opt for a financial institution or bank for your next car loan.
Sure, these businesses are useful because they'll eventually provide you with that line of money that you're seeking (with similar—if not inferior—interest rates to those you'd find from a Buy Here Pay Here dealership). However, there are often an infinite number of hurdles that you'll have to overcome as you're pursuing this loan, and even then, you'll still have to finalize the entire transaction with the dealership. Even then, if your credit is in bad shape, it's unlikely you find that necessary line of financing on your first try. In other words, it may take some time until you find a deal that works within your specific budgetary constraints.
Ultimately, if you're looking to waste as much time as possible while increasing your blood pressure, then sure, opt for a financial institution. However, if you're looking for the easiest, most stress-free experience, the next option should be enticing.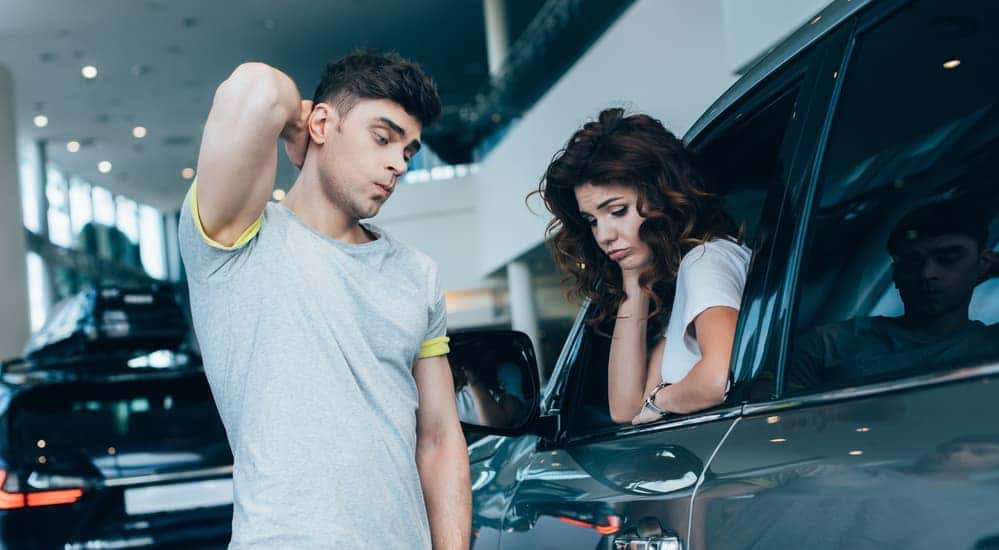 Embrace: Online.cars
Online.cars is doing everything in their power to revolutionize the entire car-buying experience. While we'll elaborate on the entire business later on, the company essentially allows you to complete the majority of your purchase from the comfort of your own couch.
Now, Online.cars is doing more than selling you a car. Rather, the company promises guaranteed credit approval, meaning you won't have to shop around in pursuit of that elusive loan. While this should be alluring to all customers, this is especially encouraging for those with poor credit scores. Often times, it can be difficult for these individuals to secure the necessary line of money. However, by opting for Online.cars, you can be assured you'll receive financing right away!
Online.cars' Credit Center allows you to anticipate your financial situation ahead of time. Without any commitment, you can pre-qualified for a loan, and you'll get immediate clarity on your financing rate. Then, with this knowledge in hand, you can begin to shop by payment, and you can rely on the trusty payment calculator to better anticipate your monthly commitment. There's even a trade-in valuation, providing you with even more opportunities to save. Thanks to all of these features, you can better anticipate your impending payments, or you can at least get a better idea of how much money you're capable of spending. Often times, this is part of the car-buying hurdle, and Online.cars will provide you with this clarity free of charge!
Few dealerships provide these types of financing incentives. At the very least, they'll require that the customer makes some kind of financial commitment before receiving this useful information. Fortunately, Online.cars is focused on optimizing the entire buying experience, and that's why they're so willing to meet all of your needs.
Additional Incentives
Of course, Online.cars provides a long list of additional incentives that go beyond the credit advantages. As we mentioned, Online.cars allows customers to complete the majority of their purchase from the comfort of their own couch. Instead of having to travel from dealership to dealership in pursuit of the picture-perfect ride, Online.cars will dive into their nationwide database to find a vehicle that fits are all of the criteria you've listed. Plus, thanks to their ability to search through a number of dealerships as they're searching for your ideal ride, they can also zero in on the best possible price, meaning you'll never have to worry that you're missing out on a better deal elsewhere. When you combine these savings with the automatic credit approval, you'll be hard pressed to find a better deal at any traditional car dealership.
Now, we understand if you're a bit wary about purchasing a vehicle online. After all, there's a good chance that you won't get to actually view the car until it arrives to your doorstep. Fortunately, Online.cars has done everything in their power to assure that you're happy and satisfied with your final purchase. For starters, the business offers a gracious three-day, 300-mile money-back guarantee. That way, if you suddenly realize that you may have made a bad choice, you won't be forced to tolerate the vehicle. Instead, you can easily swap it out for a replacement. This is an advantage that few traditional dealerships provide to customers, and it's just another reason why Online.cars has found a way to separate itself from the pack.
Of course, Online.cars already provides you with a wealth of information about a targeted ride before you end up committing to a purchase. The clean CARFAX Vehicle History Report allows you to monitor your target ride's entire history, alerting you of any issues the car may have come across. Plus, if you do run into any issues with your ride in the future, Online.cars also provides a free lifetime mechanical warranty. That way, you'll never have to worry about digging into your bank account in order to fix up your ride. Instead, you can rest easy knowing that Online.cars has your back!
Unmatched Convenience
Ultimately, while Online.cars may be unconventional, there's no denying that they provide customers with an optimal buying experience. As you've learned, these advantages go beyond your standard financing. Rather, Online.cars also promises unmatched convenience, and they also sprinkle in a number of monetary incentives as well. Plus, best of all, they're incredibly reliable, and their array of protections should eliminate any of the apprehension you have about the entire process.
So, instead of visiting those Buy Here Pay Here dealerships in Columbus, Ohio, head over to Online.cars instead. After a few minutes of exploring, you'll be wondering why you didn't opt for this route in the first place.