Four Bargain Car Buys: Luxury Edition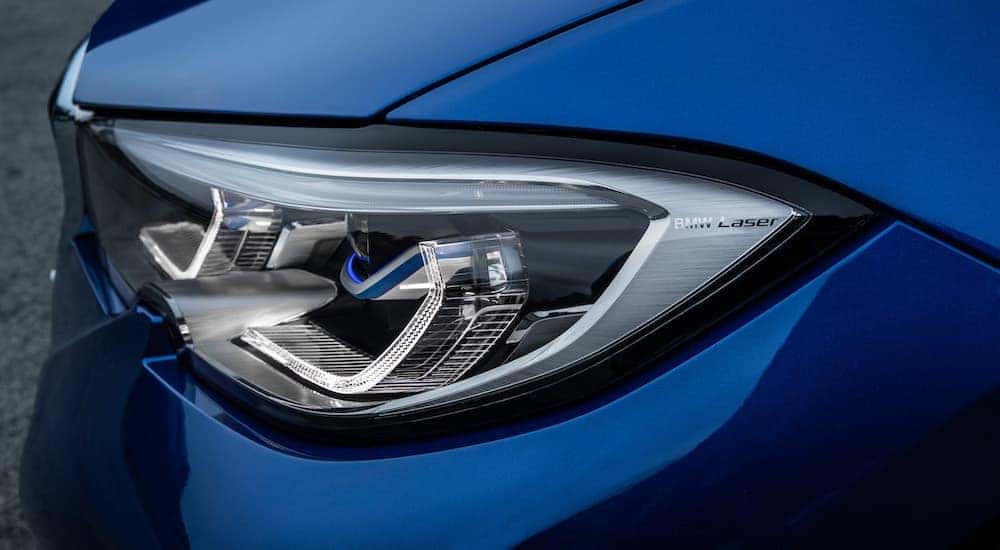 Here at Online.cars, we think most of us can agree that there's really nothing better than a great deal! An amazing sale at our favorite stores, clearance prices on some of the best products, and finding valuable items at reduced prices are some of our favorite pastimes. This kind of joy isn't as easy to find in the car shopping world because it seems like everyone is out to try to make things cost more for us! That's where used cars come into play.
When it comes to finding vehicles on Atlanta online car sales sites, you're likely to find a wide range of options, even when it comes to high-end vehicles. Here at Online.cars, you can find some of the best prices on those luxury models you have always wanted when you buy them used. We recommend you check out these great used luxury models. These highly valued cars at low-end prices give you the same experience as bargain shopping; it's like a thrift market for cars! Let's go pop some tags and see what used luxury models we can get a peek at!
#1: 2020 BMW 3 Series
One of our favorite luxury models is the 2020 BMW 3 Series. This is one of our favorites because it has a lot of pep in its step. Its quick and sporty drivetrain makes it a real pleasure to drive, and BMW has managed to get the 3 Series up to 255 horsepower. This quick get-up and go sees drivers reaching 60 miles per hour in just over 5 seconds! That kind of speed doesn't usually come at a low price tag, but when used, you can expect the 2020 BMW 3 Series to be pretty affordable!
We also really like the BMW 3 series because while it drives like a sports car as far as speed and handling go, that's where the sports car features stop. BMW gave the 2020 model a roomy interior that has all the great features of a luxury sedan. You don't feel cramped or like you have to squish yourself into the 3 Series, and that kind of comfort is basically unheard of in any other models in the same group as the 3 Series.
Another interior comfort that is part of the 3 Series is the seats. They've got quite a bit of adjustability in them, including the headrest. This makes it easy to set up the seats in a configuration that is comfortable, and it accommodates drivers of all sizes. BMW has also included a sunroof as part of the standard trim package, which, again, is just unheard of for many base models, even in the luxury car world. The interior LED lighting is a nice final touch that just increases the feel of the BMW 3 Series.
The 2020 BMW 3 Series isn't just great looking; it's great for Atlanta traffic. Its fast and responsive handling makes it a perfect fit for anyone who needs to constantly change lanes, fit into tight spaces, and be ready to get up to speed quickly.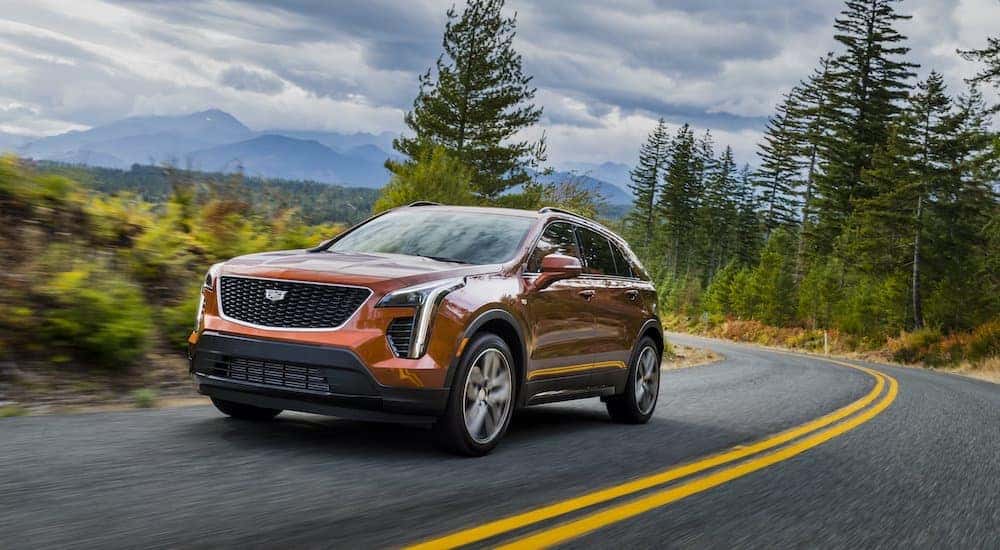 #2: 2019 Cadillac XT4
Another model we absolutely love is the 2019 Cadillac XT4. This is ranking as one of our favorites for a couple of different reasons. First, Cadillac tends to be the peak name when it comes to luxury cars. Second, when used, you can find Cadillacs for really great prices. Third, the XT4 has an amazingly smooth drive and handles seamlessly. It is so comfortable to be in, and Cadillac really gave the XT4 a lot of interior room. Drivers and passengers have plenty of leg and headroom; they even gave the XT4 a large trunk, so the cargo capacity is pretty large. There are few things as luxurious as not having to try to play Tetris while putting luggage in the car.
Cadillac went ahead and gave even the base models of the XT4 some pretty high-end technological features as well. Apple CarPlay and Android Auto are included for the XT4, and this is a huge step over many other manufacturer's base models during that year. The 8-inch touchscreen makes using the Apple CarPlay and Android Auto a breeze, and we like that the slightly larger screen allows for bigger icons and less need to have precision when selecting what you want.
The 7-speaker stereo system is another perk in the 2019 XT4. This allows drivers to play their favorite songs over top-quality speakers. These features really make the XT4 a great luxury model, and the fact that you can get all that at used prices is a real steal!
For a 2019 model, the Cadillac XT4 fits 2022 Atlanta drivers' needs very well. Its versatility and range of trim options mean it is able to fit itself to basically any budget. It's sleek enough to fit the needs of an individual, and it's roomy enough to be comfortable for your family as well. It'll fit nicely into a home garage or apartment car lot, which makes it just as adaptable as you are.
#3: 2018 Lexus IS
Also on our list of favorite used luxury cars is the 2018 Lexus IS. We cannot get enough of the exterior of this one. The Lexus IS looks so sleek and refined; like it belongs on the front page of car magazines. Something we do like about the 2018 IS is that all-wheel drive is available, and while the weather in Atlanta isn't usually bad enough to need it, we do like that during the monsoon seasons, we have the option for a bit more traction.
The IS isn't just on the list because of its looks, though. It's also there because of the drivetrain. The turbo under the hood for the IS makes it a fun and sporty drive, perfect for anyone who wants to actually enjoy driving. It's almost impossible not to love the smooth transitions and turning of the 2018 IS.
Interior touches like the digital gauges, cushy seats, and soft-to-the-touch materials really highlight how high-end the Lexus IS is. These types of considerations make drivers feel like they're driving around in a portable hotel suite, and that kind of comfort inside a vehicle is hard to come by. The IS has some top-of-the-line technology, including a GPS that links to your smartphone. The radio is able to play out of 10 speakers, giving a surround sound type of quality to any music you decide to play. Depending on the trim, you can get a touch screen as large as 10.3 inches. When it comes to great deals on used luxury models, the Lexus IS is one to watch out for.
The 2018 IS is a great fit for Atlanta driving, especially during monsoon season. With the decreased visibility that comes with the rain, the IS's available adaptive headlights will help drivers see clearly. The ability of the headlights to move with the steering gives drivers better visibility when going around corners and curves. This gives you a wider visibility range in the area that you actually need it, right in front of you! The available all-wheel drive models also make it easier for the IS to maintain traction during rain storms and reduce your chances of hydroplaning. The IS is more than just a fancy car for Atlanta drivers; it's a safe one!
#4: 2021 Tesla Model 3
Tesla's have been gradually becoming a bit more affordable, but the best way to get one is still to look at what used options are available. Here at Online.cars, we love the Model 3 because it is high-tech in just about every way you can imagine. From the high range and ability of the actual vehicle to the features inside, the Model 3 looks, feels, and drives like luxury should. The exterior has three different wheel options, which allows you a bit of customizability, even when shopping for used models.
On the inside, the Model 3 has one of the largest wireless charging ports, able to hold two devices where most vehicles only accommodate one. It has the ability to play Netflix and Youtube (only while the vehicle is parked), which is pretty much unprecedented in the current vehicle manufacturing world, and it comes with its own host of online music and radio channels. You get navigation as a standard in the Tesla Model 3 as well. Despite having upgrades such as that, the Model 3 is sleek and refined. The interior of the Model 3 is best described as minimalistic, and this decrease in clutter makes the Model 3 feel clean and less busy. This relaxed interior adds to the luxurious feel that the Tesla already comes with.
While the interior gives drivers a relaxed feeling, the Tesla Model 3 takes being environmentally friendly seriously. With Atlanta being surrounded by gorgeous vegetation, it's important we do our part to keep the land healthy. This makes the 2021 Tesla Model 3 perfect for those of us who are working hard to preserve Atlanta's natural beauty.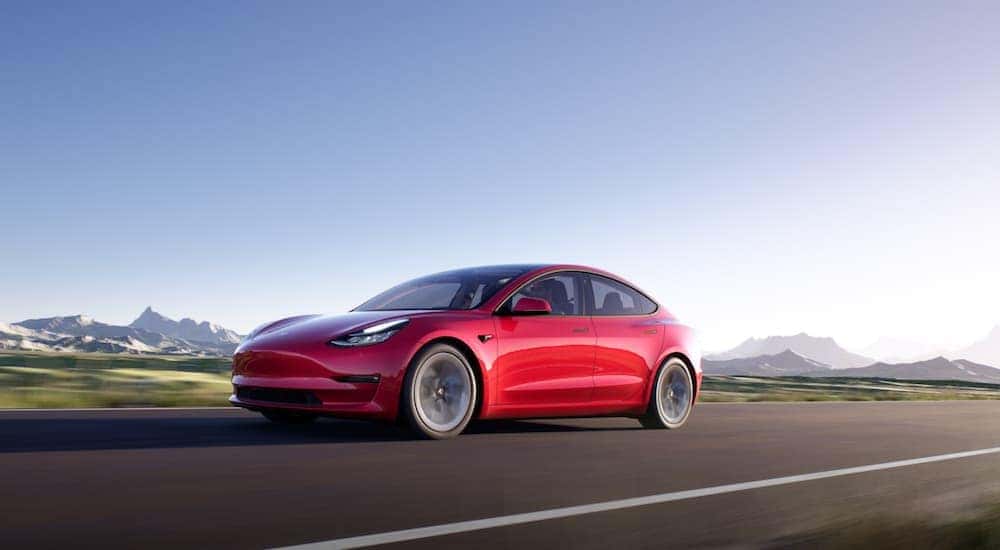 You Deserve to Have a Luxury Vehicle
We all deserve to feel a bit like Macklemore and enjoy the luxury of buying used high-end vehicles. They may not be the mopeds he sings about, but we really think you'll like these better anyways. Online.cars believes in the treat yourself mentality, and we all really deserve to be pampered after all the hardships we go through. We hope you take some time to pamper yourself and enjoy some of these used luxury models. Who knows, you could end up saving so much on your fancy new ride that you'll be able to enjoy a nice steak dinner at one of Atlanta's finest restaurants!