Four Incentives to Buying a Car Online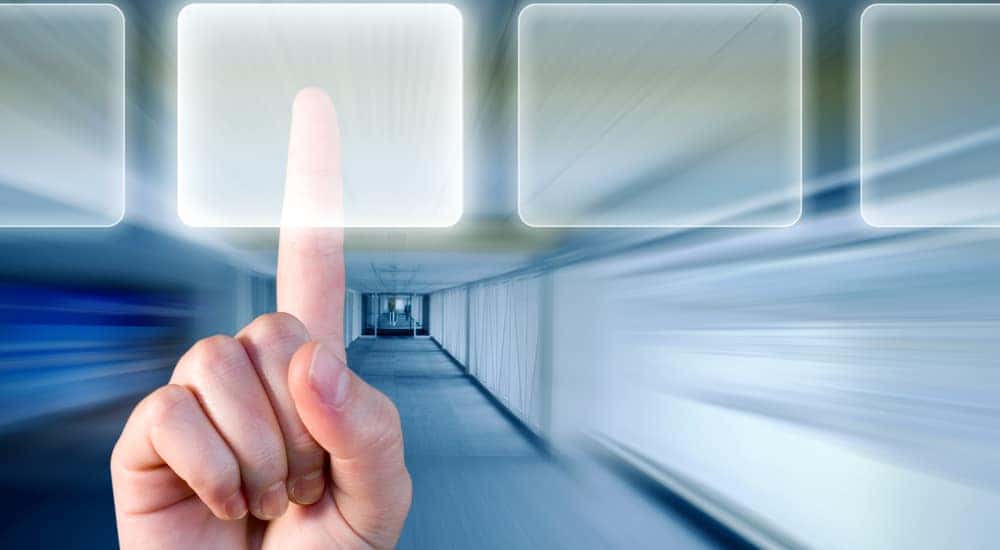 You're presumably familiar with how stressful and tiring the car-buying process can be. It can take weeks landing on a potential target, and even then, you still have to deal with the dealership and the inevitable negotiations. Ultimately, few car buyers feel good when they leave a dealership, and they're often haunted by the thought that they may have committed to a bad deal.
Well, if you're sick of the traditional method, there's an alternative that many consumers have been embracing. Online car shopping is now easier than ever, and these "dealerships" provide incentives beyond the obvious convenience benefits. For starters, you'll find that there are plenty of monetary incentives for opting for this route, and there's also an increased chance that you'll land on your desired ride.
Ultimately, you're looking for the easiest car buying process possible, and that's what these online car sellers provide. Below, we've explored five major incentives for pursuing this car-buying route, which should provide you with some clarity during your search…
Incentive #1: Convenience
If you've ever purchased a vehicle from a traditional dealership, then we're sure you're familiar with how tedious the entire process can be. Even if you ignore the necessary travel time, it will still take you hours to explore a specific business's inventory. Even if that proves to be a speedy process, you can guarantee that negotiations and the final paper work will take a good amount of time to complete.
Fortunately, all of these hassles are eliminated if you opt for a vehicle online. Online "dealerships" like online.cars allow you to complete the majority of the process from the comfort of your own couch. Car buyers simply submit an inquiry to the business, and they'll soon be sent a number of applicable matches. In this scenario, you might not even have to leave your couch until it's time to sign the paperwork (and even then, you might be able to get the seller to send the documents straight to your house).
Speaking of convenience, these sellers also offer their customers with a number of additional incentives. For instance, businesses like online.cars will provide free shipping on their vehicles, meaning they won't have to pay extra money if an applicable available car is available in another state. You'll also find that they offer better prices on their vehicles, meaning it's unlikely that you'll find a better deal elsewhere.
Incentive #2: Options
If you do purchase a vehicle from a traditional dealership, then you're limited to the vehicles that are currently sitting on their lot. If you're not too picky about your impending purchase, then this shouldn't be an issue. However, if you're pursuing a model with a specific engine or feature, then you might discover that your desired vehicle isn't actually in stock. While the dealership might have the ability to get your picture-perfect car elsewhere, it presumably won't be worth the hassle.
However, online car sellers tend to have the ability to pull from nationwide databases as they're finding a vehicle that fits all of your requirements. Thanks to their "larger" inventory, there's a better chance that these businesses will be able to find a vehicle that meets all of your requirements.
Usually, these online car sellers provide an assortment of specific attributes or features that a customer can request. This includes a specific vehicle year, mileage, price, make, model, trim, color, or transmission offering. In other words, these online sellers allow customers to truly "build" their ideal car.
Incentive #3: Credit Improvements
If you have a poor credit score, you might find that it's difficult securing financing from a financial institution like a bank or credit union. Fortunately, many online car sellers, including online.cars, provide these prospective car buyers with a unique opportunity. These businesses are willing to finance their customers' purchase, although they're often accompanied by a relatively-high interest rate. Even then, it's an opportunity that few traditional dealerships provide. This is a big reason why the latter option is ideal in the battle between, say, Cincinnati Auto Credit vs. online cars. While the traditional lenders and dealerships might not necessarily serve you, the online sellers are more than willing to help you out.
Either way, if you end up committing to a car purchase, you'll surely see your credit standing increase over time. One of the best ways to improve your score is by completing your payments in a timely manner. On the flip side, failing to do so could lead to your credit dropping into even further disarray, and it could also result in your vehicle being repossessed. In other words, it's essential to determine your monthly budget before you commit to any purchase.
Incentive #4: Lack of Commitment
If you purchased a vehicle from a dealership, the car is yours the moment you sign the papers and drive off the lot. If you soon discover that the vehicle has faulty mechanics or isn't a proper fit, there's no way out of your purchase. In other words, you'll be stuck with your vehicle.
Fortunately, online sellers like online.cars provide their customers with some protections in this situation. For instance, online.cars promises the individuals can return the vehicle within three days or 150 miles with zero hassles. That way, if you quickly notice that the vehicle isn't what you were hoping for, you won't have to tolerate it for several years.
This offering makes plenty of sense. Usually, buyers won't have an opportunity to view their vehicles before they make a purchase from an online seller. This means the buyer can't give the ride a cosmetic inspection, and they also won't have the opportunity to take it on a test drive. Sellers like online.cars recognize this predicament, hence why they've added these appreciated protections.
Of course, most of these online car sellers also provide their customers with a clean CARFAX vehicle history report. This will alert the individual if there have been any major issues with their targeted vehicle, allowing them to better anticipate any maintenance or repairs.