Four Reasons Why You Should Ditch the Traditional Car Buying Process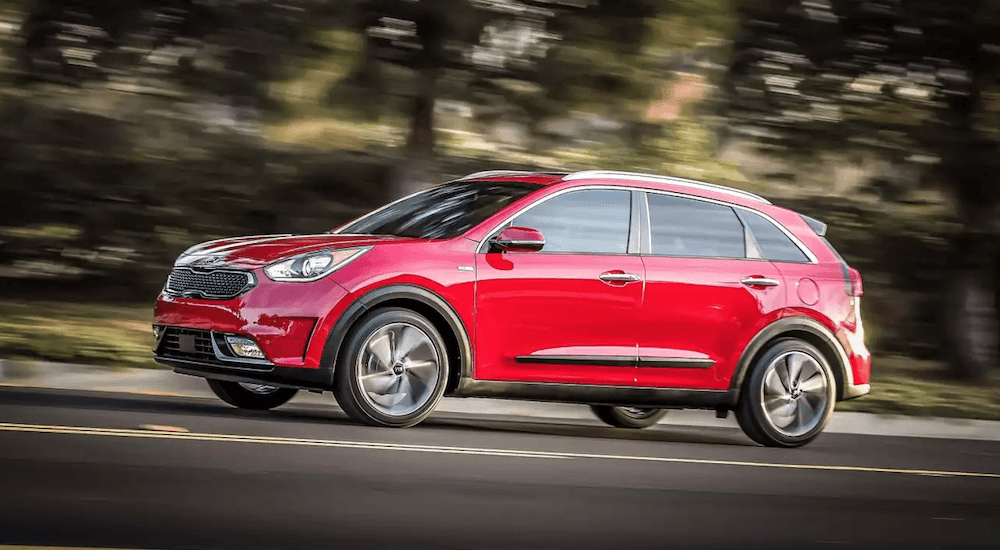 The traditional car-buying process can be a complete slog. The entire endeavor takes hours or days of your time. Once you've dedicated a good amount of time to target a specific vehicle, you'll have to switch your focus to the negotiating aspect of the transaction. Ultimately, few buyers feel good when they finally sign all of the papers.
However, there's now a more modern route for those seeking a convenient buying (or even selling) process. Businesses like online.cars are looking to change the entire industry by allowing consumers to complete the majority of their purchase from the comfort of their own house. Ultimately, once you understand all of the advantages that accompany this more modern route, you'll be wondering why you stuck with traditional dealerships for so long.
Below, we've provided four major reasons why consumers should ditch the traditional car buying process and switch to a modern route like online.cars. Then, if you're debating a traditional dealership like Superior Kia vs online.cars, you'll already know what route you should be opting for…
Reason #1: Unmatched Convenience
Have you ever shopped for a vehicle before? If so, you're surely familiar with how stressful and time-consuming the entire endeavor can be. You won't only spend hours searching through a particular dealership's inventory; rather, once you've targeted a vehicle, you'll have to spend even more time negotiating with the sales team. Ultimately, few customers feel good when they leave a dealership, even if they ended up agreeing to a deal.
However, businesses like online.cars are looking to radically change this process altogether. If you opt for this modern route instead of the traditional route, you won't even have to leave your house to complete the majority of a transaction. Prospective buyers simply have to submit an inquiry to online.cars, noting any specific attributes they're seeking (whether it be year, mileage, price, make, model, trim, color, or transmission). The business will then dive into their vast nationwide database to find an applicable hit. Once you agree on a particular vehicle, it's time to move on to the financial aspects of the process.
This is an advantage that isn't available from a traditional dealership. After all, you'll still have to search through the business's vast inventory and the negotiate a deal. If you're looking to save time and avoid stress, businesses like online.cars are clearly the superior option.
Reason #2: Money, Money, Money
Considering the unmatched convenience that businesses like online.cars provide to their customers, you might not expect a whole lot of additional incentives. However, online.cars wants to change the way their customers approach the car-buying process, and that's why they've provided a number of monetary benefits, as well. It starts with the business's $500 lower-price guarantee, which all but guarantees that you won't be able to find a better deal elsewhere. If your ultimate goal is to find the best possible deal, you won't do any better than online.cars.
The business even offers free delivery on any of their vehicles. Usually, if you were to purchase a vehicle that's currently sitting halfway across the country, you'd have to pay a whole lot of money to get the car shipped to your residence. However, thanks to this benefit from online.cars, customers won't even have to consider the financial ramifications of such an endeavor.
The financial benefits don't solely apply to the literal value of the car. Rather, the company also provides incentives for those who are seeking financing help, as well. Few dealerships are willing to take a risk on customers who are struggling with a poor credit score. However, thanks to online.cars ability to rely on a nationwide database, they can search for a financing agreement and a vehicle that fits all of your requests. In fact, online.cars is so confident, they promise to approve their customers regardless of their financial situation. Few traditional dealerships offer this benefit, which only emphasizes why consumers should consider this more modern car-buying route.
Reason #3: Worry-free Protections
One of the biggest risks of pursuing a vehicle online is the inability to actually view the vehicle before committing to a purchase. There are plenty of downsides that accompany this predicament. After the vehicle is purchased, you may find that the car isn't actually a proper fit, or maybe you'll discover that the ride doesn't deliver the advertised amenities and capabilities. Plus, you won't be able to give the vehicle that necessary test drive, meaning you won't have the ability to identify any worrisome mechanical issues before committing to a purchase. These are all major risks.
Well, this shouldn't be a concern if you opt for a vehicle from online.cars. The business offers a three-day/150-mile satisfaction guarantee. If you discover that your recently-purchased car, in fact, isn't a proper fit, you can easily return the ride, no questions asked. Of course, that shouldn't be an issue in the first place, as the business also provides their customers with a CARFAX Vehicle History Report, meaning you can anticipate any issues ahead of time.
Reason #4: Ability to Sell Your Car
Nowadays, many consumers are wary of selling their vehicle online. However, online.cars is simply looking to provide these individuals with unmatched convenience when it comes to their next transaction. Similar to their ability to provide an enticing buying process, the company also provides an optimal selling process, leading to the easiest and best-possible endeavor.
All prospective sellers need to do is submit info regarding their soon-to-be-former vehicle to online.cars, and the business will automatically offer an instant quote. If you decide to accept the offer, you can receive a check from the business or you can use the value towards another one of the company's vehicles. online.cars even offers to pick up the car directly from your own house. Ultimately, you're not going to find a more convenient process out there.