Four Reasons Why You'll Have to Pursue a Used 2017 Chevy Suburban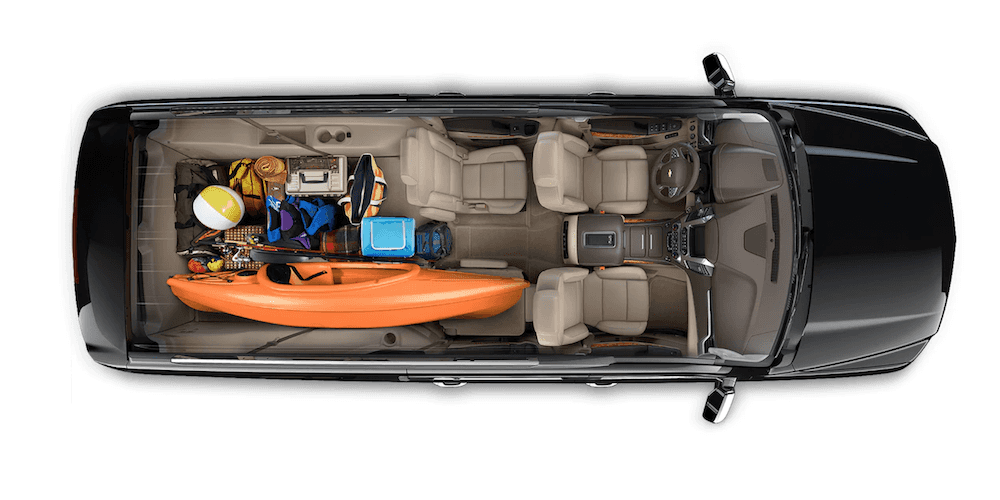 With 2018 models now hitting the lot, consumers will find that a number of 2017 cars and SUVs are now hitting used dealerships. This is an excellent opportunity for those who are operating on a budget. Why pursue the more expensive alternative when you can have a perfectly adequate used variation of the same model? Plus, assuming you opt for a 2017 version, you surely won't see any decline in performance or capabilities. Pursuing a recent-year model is an excellent decision, especially if you aren't enamored with the same-year, 2018 option.
If you're planning on capitalizing on this advantage, then there's no better choice than the 2017 Chevy Suburban. The vehicle truly delivers all of the amenities and capabilities that a driver could possibly want from their new SUV, including optimal performance, technological features, safety functions, and an abundance of cargo space.
Below, we've provided the four main reasons why a consumer should be pursuing this particular version of the Chevy Suburban. Then, when it's time to start hunting for used cars for sale in Cincinnati, you'll know exactly what vehicle you want to pursue…
Performance
The 2017 Suburban is one of the most hulking SUVs in the entire class, so it shouldn't be all that surprising that the vehicle is equipped with one of the most impressive engines in the whole segment. The 5.3-liter EcoTec3 V8 engine cranks out an incredible 355 horsepower and 383 pounds-feet of torque, meaning your SUV will be more than capable of overcoming any adverse road conditions. Predictably, these specs lead to impressive performance specs, including a practically unmatched 8,300-pound towing capacity.
Surprisingly, despite all of the power that the Suburban's V8 engine manages to crank out, drivers can still anticipate a best-in-class 23 miles per gallon on the highway. While you'll have to dish out a pretty penny to purchase the SUV, you'll be able to save some extra cash at the gas pump.
Safety
Fortunately, drivers will never have to be worried about their ability to handle their powerful SUV. That's because the 2017 Chevy Suburban is equipped with a number of safety functions that will help prevent accidents from occurring in the first place. For instance, the Low-Speed Forward Automatic Braking combines with the Forward Collision Alert to determine when a crash is imminent. If the driver doesn't respond to the audible or visual cues (drivers can alternatively be warned via a slight vibration from the Safety Alert Seat), the vehicle will automatically apply the brakes, thus lessening or preventing the collision from occurring. Meanwhile, the much-appreciated Side Blind Zone Alert will serve as an extra set of eyes, preventing any devastating collisions on the highway.
There are even features that should help reduce those pesky fender benders. The Rear Vision Camera allows drivers to monitor everything that's happening behind their SUV, thus preventing any accidental crashes. Meanwhile, the Rear Cross Traffic Alert will also alert the driver when an object is about to cross their path. The Suburban even includes the notable Rear Park Assist, which will help guide any driver into a parking spot. Even the Head-Up Display is a notable inclusion, as the system will display important driver information right on the windshield. That way, the vehicle's operator doesn't have to strain their neck in order to see their fuel efficiency or any other essential info.
Cargo Space
Of course, one of the main benefits of an SUV is the incredible amount of cargo space, and the 2017 Suburban more than delivers in this regard. The vehicle automatically delivers 39.3-cubic-feet of space behind the third row, which is more than enough room to fit any luggage or equipment. However, drivers can unlock up to 121.7-cubic-feet of space, which can transform your vehicle into the ultimate moving truck. Plus, thanks to the large center console, drivers will also have a safe place where they can hide their more valuable cargo, like laptops or smartphones.
Predictably, Chevy's engineers did an admirable job of making the loading process as convenient and stress-free as possible. The power-release second-row and power-fold-flat third-row seats allow for maximum flexibility, meaning you can easily fit any combination of cargo and passengers. Meanwhile, the motion-sensing power lift gate doesn't require a key, meaning you don't have to journey into your pockets when your hands are full of luggage or groceries.
Interior
Ultimately, drivers are going to be spending the majority of the time inside their new SUV, so they'll surely want the vehicle to be equipped with comfort and technology features. Unsurprisingly, the Suburban provides all of the amenities you could possibly want. The vehicle has been designed to deliver a quiet ride, as the acoustic-laminated windshield and triple-sealed doors will prevent the howling of the wind or engine from getting inside your cabin. Meanwhile, drivers can stay entertained thanks to the eight-inch Driver Information Center, which provides easy access to an assortment of notable applications. Plus, thanks to the Apple CarPlay and Android Auto compatibility, drivers can use their smartphone without completely compromising safety.
Meanwhile, your passengers will surely appreciate the inclusion of the Rear-Seat Entertainment System, which includes Blu-ray playback. The system allows rear, second- or third-row passengers to watch any of their favorite movies or show. Thanks to the accompanying HDMI connection, they can even connect their favorite video game console, providing them with hours of entertainment during those long commutes. Plus, due to the inclusion of the digital headphones, drivers won't be distracted by the random sounds that are coming out back.
Finally, all occupants will appreciate the 4G LTE Wi-Fi, which can connect up to seven different devices. If any of your passengers are required to complete work while they're traveling, they can rely on the strong wireless internet connection at all times.