Great Used Trucks You Can Buy Online!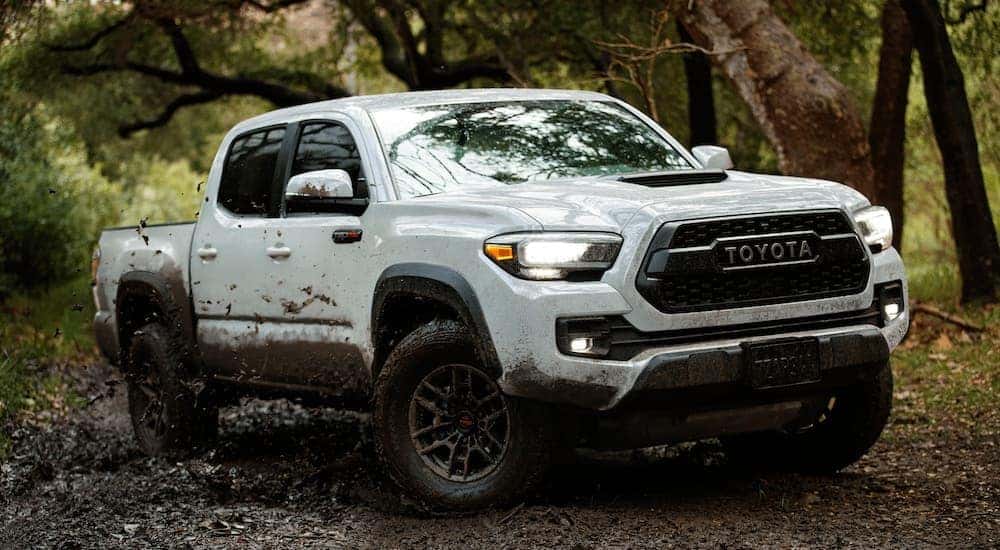 If you typed in "Indianapolis online car sales" into Google hoping to find the right truck for you, be glad you landed here. There are several truck options out there, but when you're buying used, you want a model that'll outlast all the others. You also need something with specs that match your individual needs. Some dealerships may try to convince you to buy the most expensive truck on their lot, but that's not always the truck that YOU need. So, we're here to help!
Buying a new truck can get expensive fast. That's why it's best to go with a newer used model, like an online used vehicle that includes warranties and GAP coverage. This is especially helpful when it comes to truck buying since trucks can get expensive fast. Now that you know what to look for when buying a truck, how do you know which model or body style to choose?
When you're buying a truck, it's about more than just aesthetic appeal and fuel economy; it's about your lifestyle. We've divided up a few different truck options into size categories to help you figure out which one meets your needs. Whether you're new to the truck world or you're curious about used truck towing capacities, this breakdown will help you make the right decision.
Small Truck Options
Sometimes, you like the look of a truck, but excessive power is not beneficial to you. When that's the case, there are several small truck options available. First up on that list, we've got the third-generation Toyota Tacoma (2016 – 2021). This model is definitely capable. However, it's still considered somewhat "compact" in the truck world.
A third-generation Tacoma can tow as much as 6,800 pounds when you add on a towing package. This gives you just the right amount of power to tow everyday items such as lawnmowers, ATVs, and cargo. Thanks to the Tacoma's small size, it's a great choice for off-roading as well. This is especially true for the TRD trim, which comes with Bilstein shocks, skid plates, and higher ground clearance than the standard Tacoma.
One perk to this model compared to many of its competitors is its fuel economy. A third-generation Tacoma can get as much as 23 miles per gallon, and that's with a V6 engine, not a turbocharged engine. Another great perk to this model is that it comes with several different cab and bed configurations, and it's offered in 5 different trims. As a result, you can get this truck as small and basic or as large and modern as you'd like.
The second-generation Chevy Colorado (2015-2021) is also a great small truck option. This model can tow a bit more than the Tacoma, with a max tow capacity of 7,700 pounds. When you're looking for a small work truck, it's definitely the ideal option. More specifically, you'll want to look for the WT or "work truck" Colorado trim. This is how you gain access to features such as Chevy's EZ-Lift and Lower Tailgate, and four-wheel drive. The WT trim is actually one of the most affordable trims, despite its work capabilities.
Just like the Tacoma, though, this model comes in an off-roading trim. In this case, the Z71 takes the stage for off-roading, with Hill Descent Control, a locking rear differential, unique suspension, and more. Between this and its 6-foot truck bed for hauling, the Colorado is a great used truck. We recommend either of these models to those who like the style and convenience of a truck without the price tag and power that comes along with larger truck options.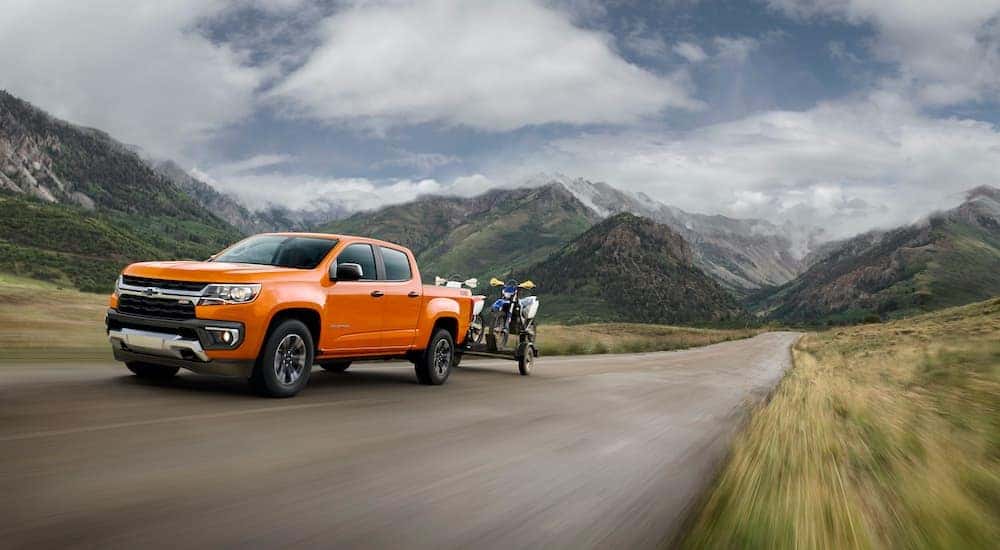 Average-Sized Trucks
Most truck buyers fall somewhere in between small trucks and heavy-duty trucks. This truck class is for those who need to tow larger items such as boats and small campers. If this is you, then we have one top option to recommend. When it's time to go full-size truck shopping, you'll want to look at the third-generation Chevy Silverado 1500. This model can tow up to 13,300 pounds, with a max payload of 2,280 pounds.
What really makes this truck are its multiple engine configurations, as it offers up to 6 different engine choices, including a turbocharged diesel engine. This gets it as much as 33 miles per gallon on the highway. The best part about this is that the diesel Silverado 1500 also tows more than its gas counterparts. Better fuel economy and more power; no other truck in its class does this well with fuel. Since the diesel engine allows for more power and better mileage, you're setting yourself up for success.
Off-roading and labor are no match for the third-generation Silverado, either. It includes 6 different drive modes, including the following:
Snow/Ice Mode
Sport Mode
Terrain Mode
Tow/Haul Mode
Normal Mode
Off-Road Mode
On top of all this, you'll get a choice for the Z71 off-road package, which includes Hill Descent Control, All-Terrain Tires, Rancho shocks, a metal underbody shield, and much more. Even the base level comes with three different engine options and the highest max tow capacity. So, no matter which trim or package you choose, rest assured that there's not much your second-generation Silverado CAN'T do.
The Best Heavy-Duty Truck
When it comes to heavy-duty models, you want one that makes towing easy. After all, towing capacity is the number one reason to get a heavy-duty truck. While there are many models out there, a third-generation Chevy Silverado 3500 (2020 – Present) is by far your best bet.
Ever heard of a non-commercial truck that can tow as much as 36,000 pounds? Well, now you have. The third-generation Silverado 3500 can do just that when you choose the 6.6-liter Diesel V8 engine. This truck is designed specifically with farmers in mind, as it's one of the few trucks on the market that can tow large, loaded livestock trailers. On the flip side, it's great for recreational use as well, as it's one of the few models that can tow a gooseneck camper.
In addition to its great strength, the third-generation heavy-duty 3500 Silverado also includes towing technologies. This includes 15 different camera views, with options like "transparent trailer" and "hitch view." Furthermore, you'll get an Advanced Trailering System, which offers diagnostics, checklists, and more. This model even includes a Tow/Haul mode that helps protect the Silverado's transmission and Auto Grade Braking, which takes the pressure off your brakes during declines.
Overall, there's no better heavy-duty truck on the market than the third-generation Silverado 3500 HD. When you're looking for online heavy-duty truck sales in Indianapolis, start your search with Chevy.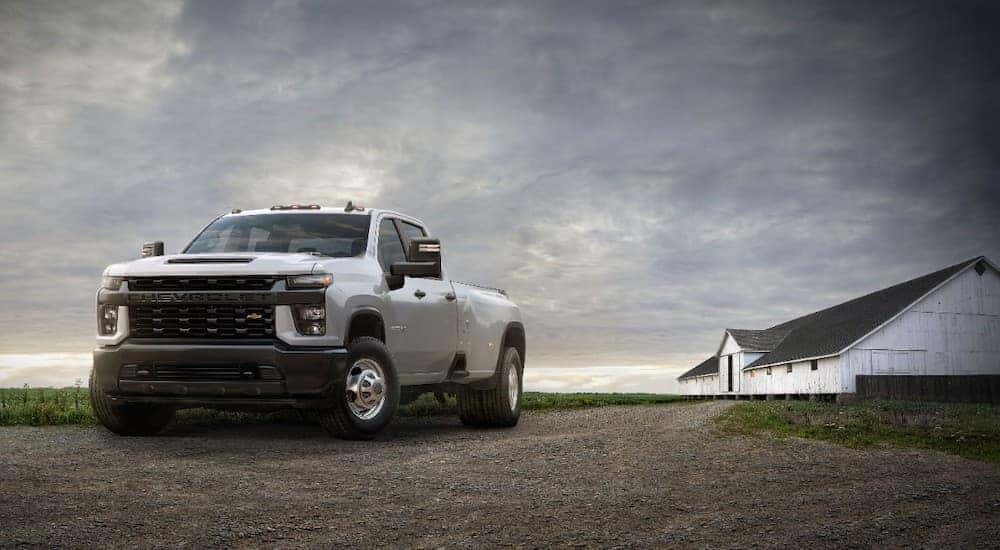 How Do I Choose?
It's pretty simple to see that there's a large difference between our small truck picks and our heavy-duty recommendation. However, some people find themselves caught when trying to choose which truck is actually the best choice for them. The best thing we can tell you is that there's absolutely no point in getting a heavy-duty truck unless you really plan on using its capability to the fullest. If the Silverado 1500 provides enough towing capacity for your needs, don't bother upgrading. It'll just cost you a lot more in the long run if you aren't using them to their full potential. These heavy-duty trucks are designed specifically for laborers and for hauling campers and other large items.
If you just want to run around in a pickup truck, and you like the occasional off-roading adventure, then one of our small truck options will be great for you. No matter which category you fall into, these four truck options are well worth the price.