Halloween Tips, Tricks and Treats in Indianapolis, IN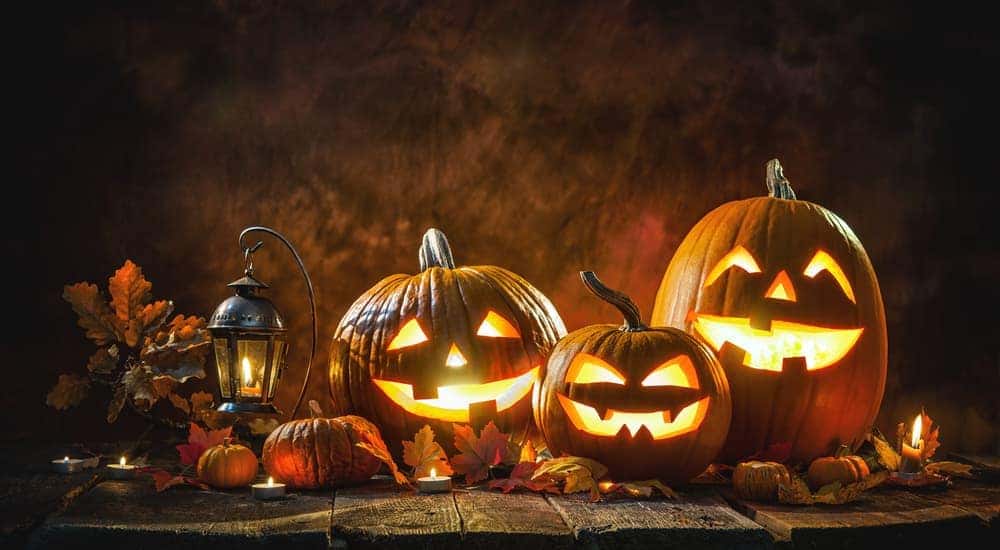 It seems as though every year, Christmas season gets earlier and earlier. You may have some overachieving friends that claim to have all their Christmas shopping done before Labor Day. Or, you might find some stores that have to find room along with Thanksgiving decorations for candy canes and Santa Claus statuettes. But there is one fall holiday that deserves a season all to itself – Halloween.
Despite the fact that it has European origins, Americans celebrate Halloween in a unique way. No other country delves into the spirit of the holiday quite like we do. That can be evident in the fact that many cities around the country, including Indianapolis, hold Halloween festivities for more than a month leading up to October 31st. These activities can be safe, fun, and bountiful for the children in all of us. Check out a few of the ways Indianapolis residents celebrate the Halloween season below.
ZooBoo
The Indianapolis Zoo hosts an annual event called ZooBoo. This year, it runs October 3rd – October 27th. The Indianapolis Zoo is home to much more than the witches' familiars, like cats, rats, and toads. All the animals will be in their assigned places, ready to greet the Halloween revelers. The Indianapolis Zoo has lions and tigers and bears, but the elephants, dolphins, and red panda exhibits are the real stars of the Halloween festivities.
Children are encouraged to dress up in costume and bring a reusable bag for the Trick-or-Treat Trail. There are also allergy options available for children and adults with allergies to certain foods. There are more than a dozen other events planned for the Halloween season at the Indianapolis Zoo, so check out the schedule of events and make your plans to visit in October.
Safe Night Halloween
For those who want a more controlled environment for trick-or-treating, the Indiana State Fairgrounds hosts Safe Night Halloween. The fairgrounds, which cover more than 250 acres, will be packed with kids dressed as all of their favorite characters, getting all the treats without any of the tricks. It is entirely free for children age 12 and under, as is parking for the event.
Kids will get to cover the whole fairgrounds and be given candy and other treats, as one would expect for Halloween. However, Safe Night Halloween also gives out books to trick-or-treaters, to promote the sweet tooth of the mind. They probably feel that if a child is given a book as a treat, instead of as a mandate, he or she will be more likely to see it as something to be enjoyed. That's a great idea that promotes literacy and learning in a positively reinforced way.
Don't let the fact that there could be as many as 3,000 other kids there scare you away. This is one of the safest, most enjoyable nights of the year. A night like this will be remembered by your child for years to come, with seeing all the other kids as happy as they are.
Trick-or-Treating
Ah, yes. The ultimate Halloween experience. Well, for kids, anyways. Going door to door, asking for candy as an adult is most often discouraged. If you have kids, though, you can reap the benefits.
As much fun as collecting candy with your kids can be, your first priority is keeping them safe. To that end, make sure you take extra care with certain aspects of trick-or-treating. First, make sure your children are highly visible. Trick-or-treating starts in the daytime, but many people will still be out after nightfall. That includes other people on foot as well as people in their cars. You and your kids can still have dark costumes, but make sure you have reflective surfaces and/or flashlights to make sure you are visible to all. You also need to inspect all the candy and treats your kids receive. News stories of people tampering with candy seem to be a bit more common these days, so make sure there are no puncture marks or odd colorations. It helps to taste test this yourself. See, this is one of the perks to being an adult at Halloween!
Kids and adults across the country look forward to Halloween every year, and with good reason. When done right, it can be a safe and enjoyable time for all involved. Kids can enjoy the sights and sounds, while adults can enjoy being kids again. You have tons of options in the Indianapolis area, but make sure you enjoy them safely and responsibly.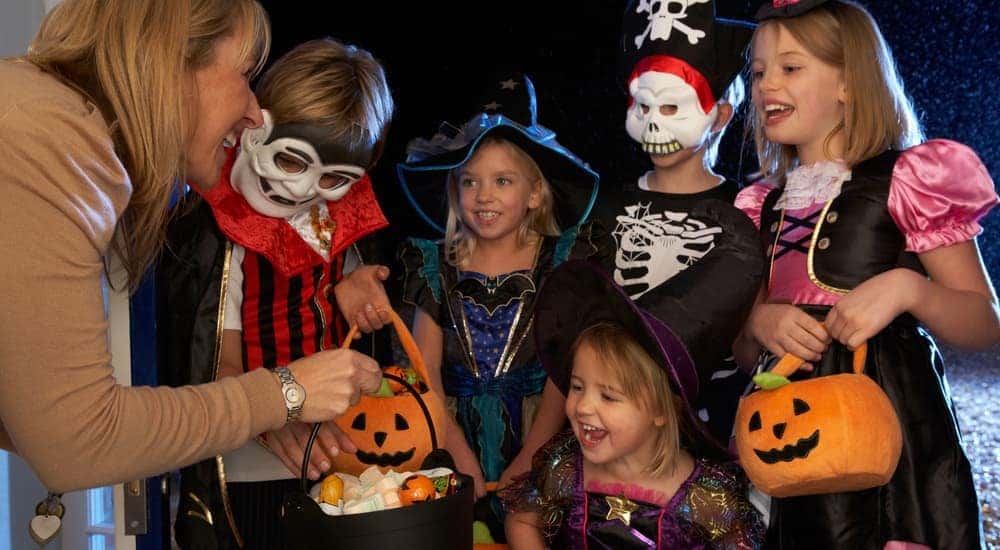 Trunk or Treat
Another safe alternative to trick-or-treating is trunk-or-treating. This is where churches, businesses, and civic groups hold a mini trick-or-treating in a parking lot or at their business. It isn't always held in a parking lot, though. Some businesses open their doors and outfit different offices in different themes. In parking lots, people dress up their cars in different themes, like Batman or Harry Potter, and kids come around and collect candy. You get to see a lot of creativity in the way people dress up small spaces, like trunks and offices. It is a much more localized and confined form of trick-or-treating, but it can still be a lot of fun.
For the Adults
Children aren't the only ones who like to celebrate Halloween. Some adults never grow out of that phase, and there is absolutely nothing wrong with that. Grownups work hard, and they are allowed to dress up and have that child-like spirit during Halloween. This is also true for college students, who seemingly look forward to Halloween like small children look forward to Christmas.
There are adult themed Halloween bashes all over Indianapolis, and surrounding areas, stretching out the entire month of October. These include bar crawls, haunted houses, dances, raves, and many more that are not recommended for children. While these can be fun and stress relieving, you do need to take a few precautions. Taxis, ride shares, designated drivers, and other forms of transportation will make sure you end your night of adult revelry on a high note, and not in an avoidable situation.
You also don't want to overdo it. Holidays like Halloween, New Years, 4th of July and some others are very tempting to overindulge. It is really easy to do, but it is also avoidable. Make sure alcohol is not the only thing you are drinking. Eat a solid meal and drink plenty of water. These steps, along with responsible drinking, will keep you from getting sick or having a bad morning the next day. After all, November 1st is a Friday, so you most likely have to go back to work.
If you are drinking, keep an eye on what you and your friends are doing. Halloween is a safe holiday, for the most part, but there are some people out there who think differently than you do. Watch what you drink and who you are around. Have a buddy system that keeps your group safe and responsible. Normally, if you see a stranger wearing a mask in public, that's a huge red flag. On Halloween, though, it is normal. Just make sure that the stranger behind the mask is a respectful partier, too. Although these are common safety tips when going out, they will keep your Halloween night out enjoyable and operating smoothly.