Here Are Some Great Beginner Cars for Teen Drivers in San Jose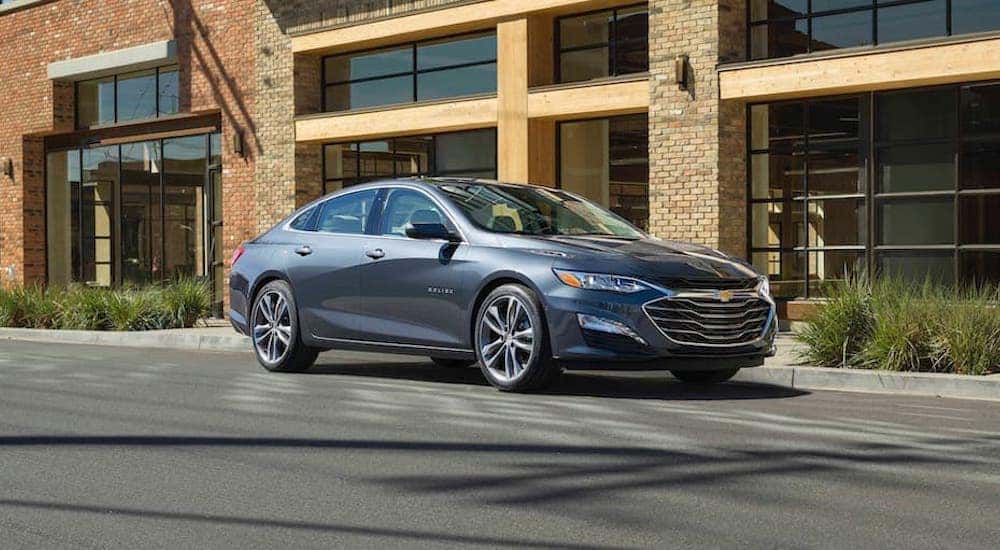 While a place like San Jose can be an incredibly exciting and fun place to live, driving is another story. If you're a parent looking to pick up a vehicle for your new teen driver, you might take note of the heavy rush hour drive conditions or the city's busy roads and slim parking opportunities. When you're living in a cosmopolitan city like San Jose, an XL SUV or truck might not be the best vehicle of choice for your teen driver. Checking out San Jose online car sales can often be the best way to find all the best deals and narrow down the perfect vehicle for your new driver.
Parents looking for a new vehicle for their teen should take into account their inexperience and the fact that teens have the highest instances of auto accidents. When considering a vehicle for your teen, look at the size, technology, and safety features to help them develop safe driving habits and stay confident and protected behind the wheel. In a big, busy city like San Jose, space is at a premium, so while you might see a large vehicle as safer, that isn't always the way to go. When it comes to busy highways and heavy traffic, compact vehicles that can make quick stops, take sharp turns, and maneuver into a small parking space are ideal.
It may be consuming, but doing the research will ensure a great ride for your teen. Also, keep in mind your list of important features might not match with what your teen was hoping for. So even if you don't opt for one of our picks, we can still help point you in the right direction of a car you and your teen driver can love.
The Toyota Corolla
There's a reason the Corolla is considered one of the best cars on the market, not just for teens but for drivers in general. The compact Corolla delivers smooth and responsive handling, making it great for busy city traffic and highways. Not only that, but the Corolla offers great safety features, fuel efficiency, plus lots of fun options for your teen when it comes to comfort and tech features. The Corolla is great for those shopping on a budget but still want to get a great starter car that will last for years to come. Since it's a Toyota, you know it'll deliver a money-saving EPA. So whether you're paying for the gas or your teen is, the Corolla will take you farther on less.
The sleek styling and tech features make it easy for San Jose teens to stay connected and comfortable. Teens can use the latest apps to access playlists or connect their smartphones to go hands-free and answer messages to let you know when they're running late. If you're worried about your teen losing their keys or getting locked out, the Remote Connect system lets the driver connect to their car through the Toyota app on their smart device so they can locate their vehicle at night, lock or unlock the doors, and even start the engine.
If you're looking for a safe, smart car for your new teen driver, it's hard to do much better than Toyota. The Corolla was a top safety pick for the Insurance Institute for Highway Safety (IIHS) in 2022. With amazing safety features like the pre-collision system with pedestrian detection and road sign assist, your teen will be covered in every direction.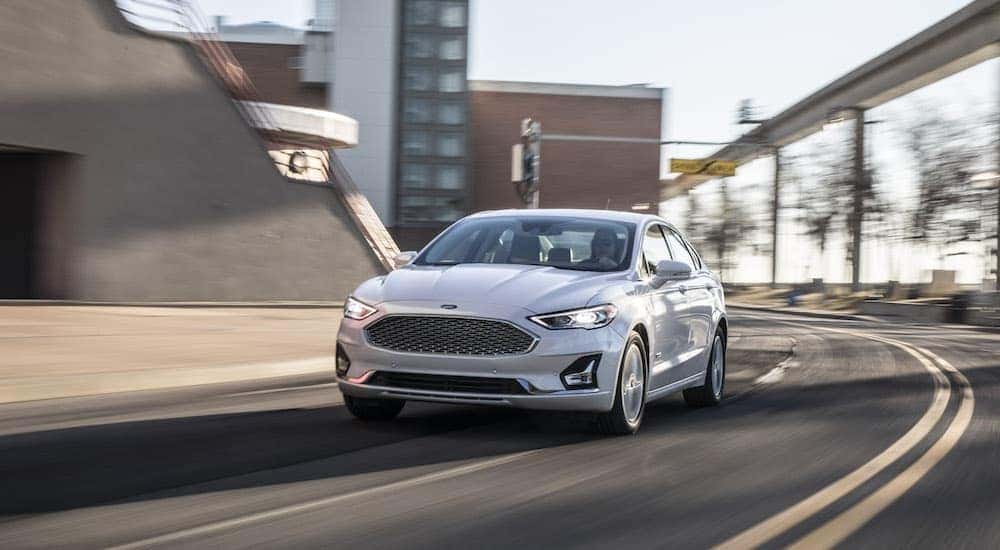 The Ford Fusion
The Ford Fusion ranks high in affordability and safety, two key things a parent is looking for when picking out a vehicle for their teen. Whether it's during the long, dry season, or cool, rainy days in the winter, drivers can depend on the Ford Fusion to take them through a variety of traffic and weather conditions. It's a practical midsize sedan that might not be flashy but is considered a reliable and durable vehicle. Features like multiple airbags, responsive steering, and safety features like the rear-view camera, rear-cross traffic alert, and collision detection alerts are just a few of the reasons it was named a top safety pick in 2019 by the IIHS.
Being a midsize sedan, the Fusion gives plenty of cargo room for sports equipment or project materials that teens might have to lug to class or work and home again. The Fusion is also reported to have a long life, meaning it's a great choice to take your teen from high school and into college with little maintenance.
The Chevy Malibu
The balanced and practical Chevy Malibu is a winner for teens and parents. Not only is it stylish and fun to drive, but with its host of safety features and easy-to-access controls, inexperienced teens should have no trouble feeling confident behind the wheel. Dedicated to promoting safe driving habits, in 2016, Chevy introduced Teen Driver Technology for their Malibu and the rest of the Chevy lineup. This system helped teens develop safer habits behind the wheel while giving parents peace of mind when they can't be in the car with their teen. The system lets parents put limits on things like radio volume and speed to help keep distractions down to a minimum when their child is behind the wheel.
The Malibu offers drivers a lot for their money, so it's easy for buyers to pick one up at a great price. While some consider the 2012 model to be one of the best years for the Malibu because of its balanced ride and responsive handling, if parents want to take advantage of Chevy's Teen Driver Technology, they'll have to opt for 2016 or newer.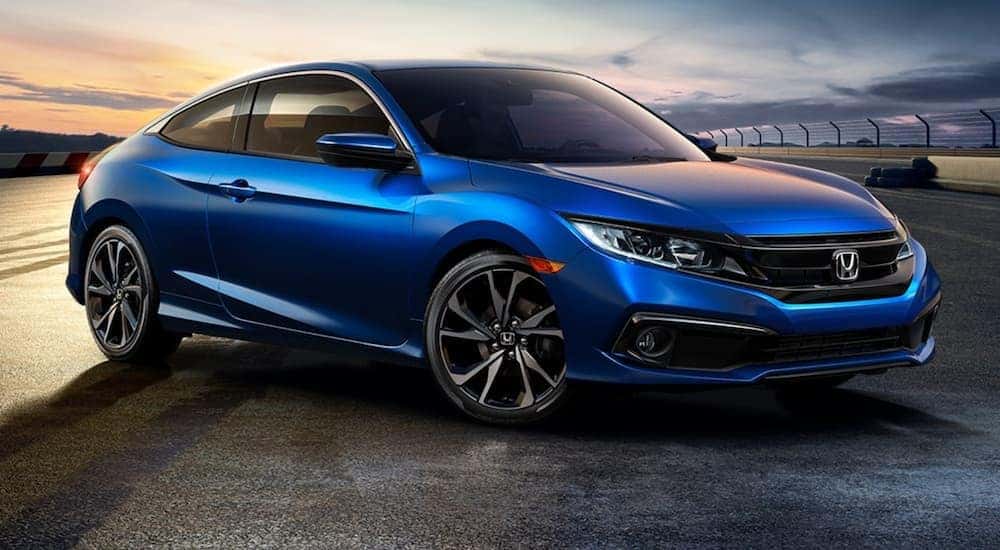 The Honda Civic
As one of the top-selling compact vehicles not just in California but in the United States, the Honda Civic gives teen drivers and their parents a great bang for their buck. With gas prices rising almost daily, the Civic isn't only a durable, safe vehicle but also helps drivers save money at the pumps and keep to a budget. As a small vehicle, the Civic makes it easier for inexperienced drivers to navigate narrow or busy streets or get into tight city parking with little stress. Now in its eleventh generation, the Honda Civic has proven to be a long-term, reliable car for drivers of all ages.
Not only that, but the Honda Civic's design and modern tech are appealing to young drivers, making it a stylish but sensible ride. With available sedan or hatchback styles, the peppy Civic is a go-anywhere, do-anything type car. In newer models, teens can connect their smartphones to stay in touch or get directions to navigate busy traffic in the city or head out on the highways during the weekend for an adventure.
There's a reason the Civic is considered one of the safest compact cars on the road; with available features like automatic emergency braking and blind spot monitoring, teens can keep an eye on what's going on around them and be assured the Civic has their back when they need it. In 2022 the Honda Civic was named a top safety pick+ by the IIHS, the highest award they have.
A Few Other Things To Consider
Living in a Mediterranean-like climate like San Jose, teen drivers and their parents don't have to worry about ice or heavy snow storms like in many parts of the country. The hot, dry summers contrasting sharply with the rainy season means you need a versatile car that can handle the wet as well as the dry.
If your teen driver is getting ready to get behind the wheel, there are many choices that can deliver a safe, practical, stylish ride for your teen. If most days in your teen's life keep them in the city or highways, you can't do much better than a compact or subcompact car that is capable of fitting into narrow parking spots and navigating busy traffic. It's easier now more than ever to find a reliable, EPA-friendly vehicle to take your teen from high school to college without breaking the bank.