How Credit and Car-Buying are Related (How to Buy a Car With Bad Credit)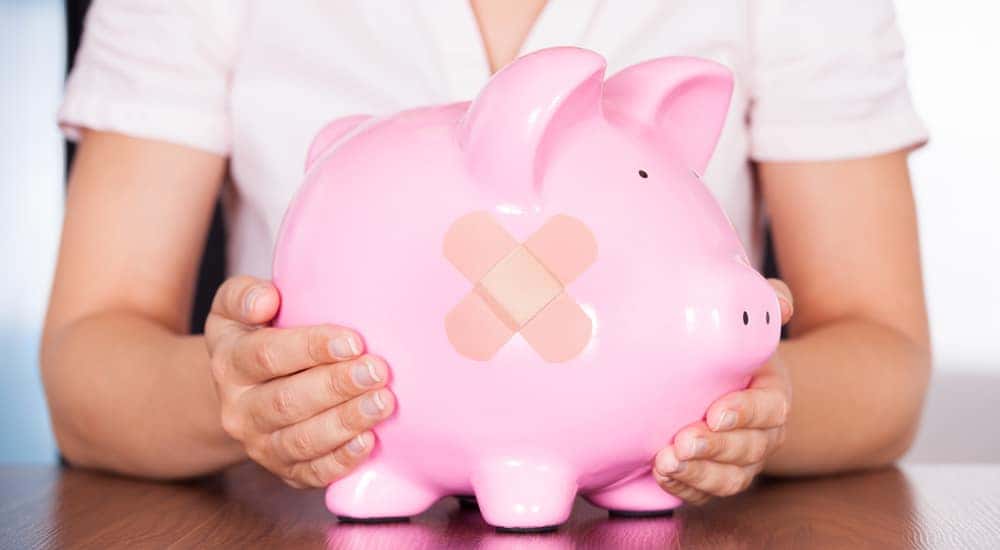 Credit can be defined as "borrowed money provided to you as a loan by a lending institution to make a purchase." Lenders primarily determine your ability to borrow money based on your credit score. Your credit score also helps determine what you are able to purchase. Your credit rating has an even more significant impact when making large purchases, such as when . searching for bad credit car dealerships in Columbus Ohio.
How does your credit specifically impact car-buying? Your credit score will determine your interest rate. Your interest rate will then determine your down payment and monthly payment. Collectively, these three factors will determine the overall cost of your vehicle over the course of your loan.
Based on FICO credit ratings, credit scores are typically characterized as exceptional, very good, good, fair and very poor. The highest credit score possible is 850, while the lowest credit rating is 300.
Depending on where your credit score falls on that scale determines the basis for your financial credibility according to lenders.
In addition to the lending industry's general rules regarding credit ratings, the auto industry somewhat streamlines this system into three tiers. Customers' credit scores are typically characterized as excellent, average and poor. So, what are the options for customers with "excellent" credit scores, and even more important, what our customers' options when their credit score is deemed poor, or bad? It's an important question that Columbus car dealerships who specialize in helping customers with bad credit answer every day.
Let's look at available financing options based on credit scores.
Good credit
Good credit, or top-tier credit as it's typically referred to as, gives consumers access to the best options the car-buying industry offers.
Traditional Loan
Consumers can get traditional-loan financing from banks, credit unions, and automobile manufacturers. Loans are usually approved at low-interest rates.
Traditional loan programs or offers are also available to specific groups such as first-time buyers, military-connected individuals, and their families and college graduates.
Lease
Consumers with good credit also have the best possibility of being approved to lease a vehicle. Leasing allows drivers to continually drive new vehicles with the options and features they desire. They only have to pay for driving the vehicle for the set period of time they select, which is usually two or three years.
In most cases, down payments and monthly payments are less than the costs associated with traditional loans. However, there can be unexpected costs, such as paying for mileage if the designated mileage limit outlined in the agreement is exceeded. It's important for customers to ask questions, so they fully understand the terms of their leasing agreement and financial costs associated with not abiding by those terms.
At the end of the lease, customers have the option to walk away from the lease, no strings attached, purchase the vehicle or enter into a new lease agreement for another vehicle.
Bad credit
When customers have poor, or bad, credit, per credit guidelines, it can be more difficult to get approved for a car loan, but there are available options.
Used-Car Dealership
There are different types of used car dealerships in respect to their financing options.
Used-car dealerships that are part of new-car dealerships offer traditional financing. They also tend to partner with lenders who specialize in working with customers who have lower credit scores.
Buy here pay here dealerships are another business model when it comes to selling pre-owned vehicles. BHPH dealerships offer in-house financing. Therefore, customers make their car payments at the dealership. Credit eligibility is primarily based on customers being able to pay the required down payment and prove they have a stable source of income to make monthly payments. BHPH dealerships usually do not require a credit check. That's beneficial since BHPH dealerships work with customers who are more credit-challenged than most customers seeking to secure a used-car loan.
Private Seller
Buying a vehicle from a private seller is another option for customers experiencing credit challenges. Private-seller transactions tend to offer more flexibility. Customers will probably not have to have a credit check. They may be able to negotiate how the down payment is paid, such as breaking it up into installments, or they may not have make a down payment at all. Additionally, customers may be able to negotiate a lower monthly payment than they would have qualified for through other lenders.
When considering a private-seller car transaction, customers need to be prepared that they may need to be more hands-on by taking on responsibilities that would normally be handled by a dealership.
It may be necessary to pull a CarFax report and secure the services of a certified mechanic to assess the vehicle's condition. This is a critical step to determine if there are repairs, including those related to recalls, that need to be taken care of.
For added protection, customers may want to consult an attorney to draw up a legally binding document that outlines the terms of the agreement.
Nonprofit agencies
Nonprofit agencies are lesser known options for customers who are credit-challenged and needing vehicle financing. There are a number of nonprofit agencies in the United States that provide loans and vehicles to customers. However, this is a limited option because these programs are not available in every state.
There's an important relationship between customers' credit scores and their ability to get approved for a car loan. That's especially true for customers who have bad credit.
However, regardless of whether a customer's credit is deemed good or bad, there are key steps they should keep in mind when deciding to buy a car.
Do your own research – Don't just rely on the information you're presented with.
Know what you are looking for – During your research, determine your car needs, and if so, determine available options you would like, and stick to that list.
Determine your car-buying budget – It may be beneficial to get pre-approved before heading to the dealership.
Make sure you can afford the monthly payments – Late or no payments can result in additional costs you may not be prepared to cover.
Never assume anything regarding your ability to secure financing. Different lenders have different guidelines for establishing lending standards. For example, some lenders use the FIFO Auto Industry Option in addition to standard credit scores. The FICO Auto Industry Option focuses solely on a customer's auto-loan payment history. Customers may still qualify for a loan at a good interest rate if they've made timely payments on previous auto loans.
Credit-challenged customers in the Columbus area have the benefit of Online.cars in addition to car-buying assistance from area car dealerships. We offer an alternative lending solution that combines access to financing options and access to quality vehicles at affordable prices.
We take pride in streamlining the car-buying process and making customers feel at ease throughout their car-buying experience. We understand that it can be difficult to continue your car-buying search when you've been denied financing. We want to assist you in changing that situation.
We offer:
Pre-qualification for financing
The ability to shop by payment
A payment calculator that helps our customers estimate their payment
Trade-in valuation that can be applied to your car purchase
Online.cars is here to help you find a solution for your car-buying needs.