How online.cars Stacks Up to Traditional Dealerships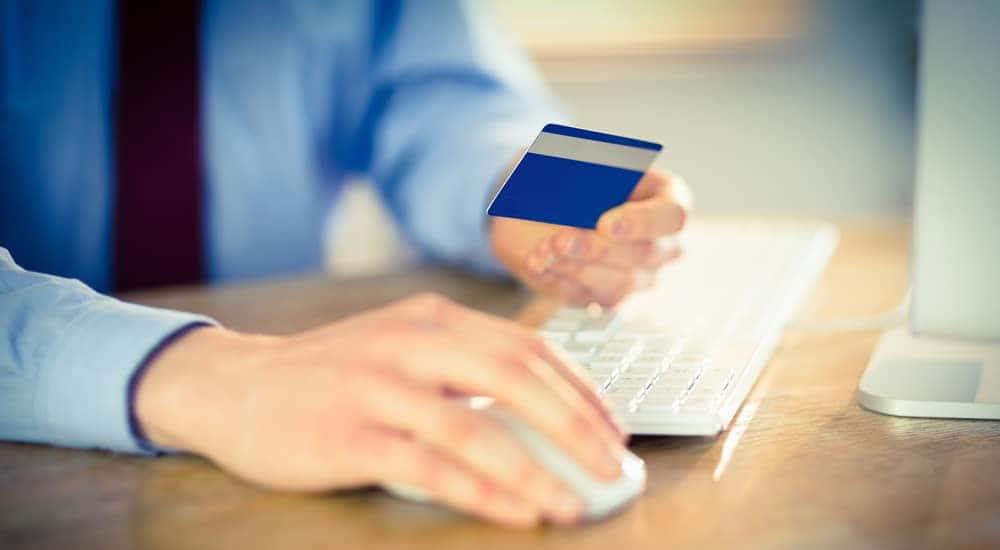 The traditional car-buying process is full of stresses and inconveniences. We wouldn't blame you if you're tentative about the pursuit, as it tends to be more frustrating than exhilarating. Fortunately, there's now a logical alternative for those seeking the optimal buying experience.
If you're looking to avoid stress and hassles, it makes plenty of sense to pursue a vehicle from online.cars. The business provides customers with a host of convenience factors, optimizing the entire ordeal. They even offer their customers a host of protections and monetary incentives, which only emphasizes why customers should be looking towards them as they're shopping for a used ride.
Continue reading to see the comparisons between a traditional dealership like Toyota West vs online.cars, a modern car-buying route. Relatively quickly, you'll understand that the modern route is vastly superior…
Convenience
If you're pursuing the easiest, least-stressful car-buying process possible, you won't have to look any further than online.cars. That's because the business provides their customers with an array of notable conveniences, thus optimizing the entire process.
Specifically, customers have the ability to complete the majority of their purchase from the comfort of their own couch. All these prospective buyers have to do is send an inquiry to online.cars, requesting any specific attributes they may be seeking (including make, model, year, mileage, color, or transmission). Then, the business will dive into their nationwide database to find you an applicable match. Once they've landed on your ideal target, you'll move on to the financial aspects of the transaction.
The conveniences don't only apply to those who are looking to purchase a car. Rather, online.cars also provides conveniences to those who are hoping to sell their current ride. Thanks to the business's ability to dive into a nationwide database, they'll be able to leverage offers from dealerships from around the country. That way, you can all be guaranteed that you're receiving the maximum value for your soon-to-be-former ride. In fact, the business will provide you with an instant quote, and they even offer to pick up your vehicle from your house free of charge. Then, once you've finally agreed on a deal, you can receive a check for your car, or you can alternatively use the value towards another one of online.cars' offerings.
What will a traditional dealership like Toyota West provide to their customers? Not a whole lot, as the traditional buying process doesn't necessarily lend itself to convenience. Customers will still have to spend hours searching through the business's inventory, and they'll have to dedicate another chunk of time to negotiations. At the end of the day, "convenient" isn't the first word you would use to describe the buying experience from Toyota West.
Monetary
Surprisingly, online.cars provides their customers with more than convenience benefits. Rather, the company also offers a number of financial incentives, as well. Primarily, the $500 lower price guarantee all but guarantees that you won't find a better deal elsewhere. If you're focused on securing the best possible deal on your used ride, you shouldn't think twice about turning to online.cars. The company also offers to deliver the vehicle to your house, free of charge. Normally, if you were purchasing a vehicle from half-way across the country, you'd have to empty your bank account to get it done.
These financial benefits also make their way to those who are a bit money-strapped, especially when it comes to their credit. Normally, these individuals would find that it's hard securing the necessary financing for their ride, but they won't have to worry if they turn to online.cars. Rather, the company can dive into their nationwide database and find you a logical financial deal that will work for both sides. In fact, the company is so confident in their ability that they promise to pre-approve any of their customers, regardless of their current financial situation.
Sure, traditional dealerships like Toyota West may advertise monetary incentives, but these offerings tend to be a bit overstated. When you think about it, a seller is still trying to secure a specific price for their vehicle, and they naturally boost the price tags on their lots. Therefore, when there is a gimmick sale or discount, the boosted value is simply being reduced the more-proper value. At the end of the day, these exclusive deals aren't that exclusive, as savvy buyers should be able to secure a similar value for their targeted vehicle regardless of the dealership. As a result, you're not saving a whole lot of money by opting for this specific route.
Protections
If you've ever explored purchasing a vehicle online, we're sure you know about all of the accompanying risks. For starters, you don't have a chance to view the vehicle in person, meaning you may find that the car isn't a proper fit until after you've committed to the purchase. Furthermore, you may find that the vehicle has some notable mechanical issues. In this situation, you'll have to tolerate the ride until you can afford a replacement.
Well, online.cars recognizes all of these risks, and that's why they've added a number of protections. For starters, the company offers a three-day, 150-mile satisfaction guarantee, meaning you won't be stuck with the vehicle (especially if you find that you're not happy with your purchase). Of course, that shouldn't be an issue in the first place, as online.cars provides their customers with a clean CARFAX vehicle history report, allowing you to anticipate any potential problems ahead of time. In the rare event that there are any issues, you won't have to dig into your pocket thanks to the free accompanying lifetime mechanical warranty.
If you found yourself in this situation after having purchased a vehicle from Toyota West, it's unlikely that you'll be granted the same types of protections. Usually, if a customer isn't happy with their selection, the dealership won't be willing to accept a return. As a result, the buyer is forced to tolerate their purchase until they can afford a replacement. This obviously isn't ideal, and it emphasizes why a business like online.cars is the superior route.