How This Game-Changer is Changing What It Means to Buy a Car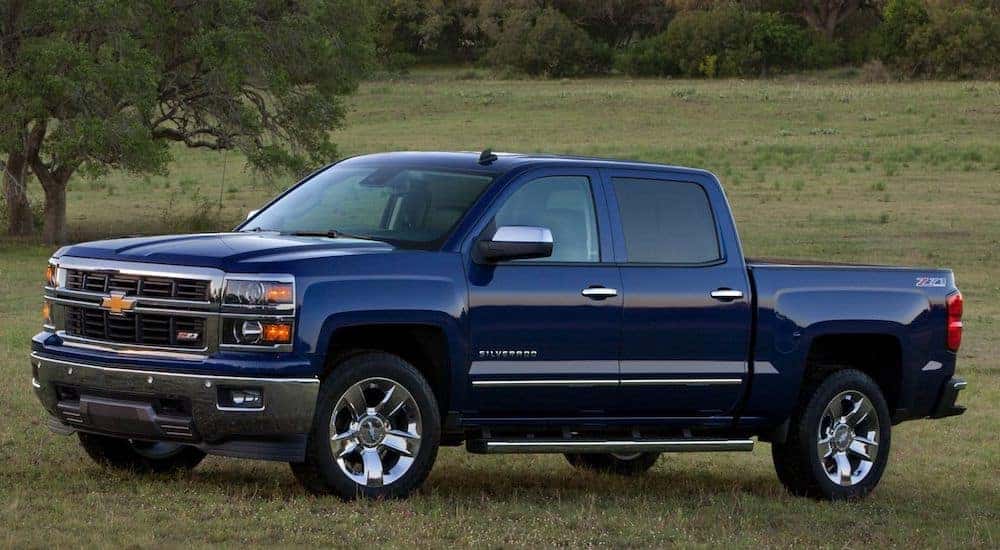 The act of buying a vehicle, and the steps that we take in order to do so, have certainly changed over the years. For most of today's car-buyers, advances have all but eliminated any need or expectations of trekking back and forth between dealerships. Technology has minimized the overall commitment of time and resources required to purchase a vehicle, simplifying research and resulting in a more satisfying car-buying experience. So, whether you're exploring new Chevy cars, crossovers or used Chevy trucks, Indianapolis car buyers should feel more comfortable than ever. Why? Because technology is evolving car-buying even further; and those changes are taking effect from coast to coast, addressing the universal reasons why people hate car dealerships.
And with that in mind, let's take a look at the nine most significant reasons why people dislike the traditional car buying experience.
9. Getting What You Want
Today's consumer has certain expectations of immediacy, personalization, and availability. It's an OnDemand society, and we're all living in it. But when it comes to dealerships, there's an inherent difficulty in maintaining an inventory so thorough that you carry the exact car that everyone is looking for at all times. This isn't really a criticism of dealerships themselves, but the inability to find a specific make, model, trim level, color or powertrain configuration can be disheartening to a motivated buyer.
8. Knowing More Than They Do
Think about your own job. Regardless of the industry that you're employed by, it's easy to look around at your coworkers and confirm the truth, that not everyone is an 'expert.' The automotive industry is no exception, which is why some dealership salespeople lack a practical understanding of their inventory. This is especially damning in today's world, where well-researched consumers arrive informed and confident. In the absence of a knowledgeable and confident salesperson, it's easy to wonder why salespeople are even necessary to the process.
7. Trusting in 'The Process'
From financing agreements to warranties, a car-buyer is presented with countless examples of 'legalese,' contractual commitments with litigious (and often uninterpretable) wording that is unlikely to be in the consumer's favor. In fact, most car buyers arrive at a dealership with the expectation of being manipulated. This is just another characteristic of dealerships which fuels a sense of discomfort and/or distrust on the part of the buyer.
6. Unnecessary Up-Sell
While many car-buyers might be interested in line-topping trims, special editions, and enhancement packages, there are inevitably more that don't. As such, it becomes to know (i) what you want (ii) what you need, and (iii) what you can afford. This ensures your comfort when saying 'No,' which might be the most important you say when being courted by a dealership.
5. Inconvenient Proximity
Especially when a dealership employs pushy sales people with aggressive demeanors, it can become difficult to arrange an 'aside,' be it with your partner, spouse, or even just to give yourself some room to think.
4. Inconsistencies in Negotiation
The ability of an individual dealership to engage in negotiations could be limited by any number of factors, including (but not limited to) time of the year, geography, restrictions placed upon franchisees by the automaker, and restrictions established by the franchisee themselves. While this should be part of any consumer's research, to determine the best possible option, it is commonly overlooked.
3. Braving the Elements
Whether you're traversing a dealer lot or scheduling a test drive, it's quite likely that you'll be doing so in less-than-ideal weather conditions (especially in certain parts of the country). From extreme heat to uncomfortable humidity, inconvenient precipitation to intemperate cold, there are no guarantees that you'll have the weather's support. While the same could be said about anything, inconsistencies in weather are a major deterrent for car-buyers.
2. Absence of Trust
Most consumers consider the dealership (and its staff) as being 'the enemy' from the point of first contact. This means seeing through the niceties, smiles, and offers of anything complimentary with the knowledge that they are tactics; a means to an end. The same could be said for the pristine nature of a polished vehicle, and the assumption that something is being hidden.
1. Salesmen
And, of course, the biggest deterrent are the salespeople. While we hate to bolster any stereotype, even the most honest of salespeople could find themselves beholden to management expectations and the enforcement of aggressive sales tactics.
So What's Different Now?
Imagine a car-buying experience where (i) you could find the exact make, model, year, trim and even color that you're looking for (ii) where you aren't beholden to salesperson interactions (iii) can rely on one-stop shopping with the promise of the best, most straightforward financing and warranty options (iv) feel no pressure whatsoever, and (v) purchase a vehicle from the comfort of your own home?
Nowadays, this is possible with valet car-buying services, which distill the act of purchasing a vehicle to the equivalent of an Amazon purchase. Your selection is based, not on the inventory of a single dealership or family of dealerships, but on a nationwide network. Simply enter in the vehicle specifications that you're looking for, and the service will do the legwork for you. There is no salesperson interaction, and you're provided with a full vehicle history, for any options that might be presented to you. Should you wish to proceed, the service offers you the means of securing financing, as well as valuing and arranging the trade-in of your existing vehicle. And on top of it, your new vehicle is delivered directly to you (coinciding with the pick-up of your trade-in vehicle). How much more convenient could it be?
And therein lies the convenience of technology. Why should car-buying be any different than online shopping? Why should it be any more complicated than a grocery service? From the click of a mouse to the swipe of a finger, modern consumerism exists on the time and terms of the consumer themselves. The ability to buy a car by those same terms and expectations only makes sense, and services like Online.Cars make that a reality.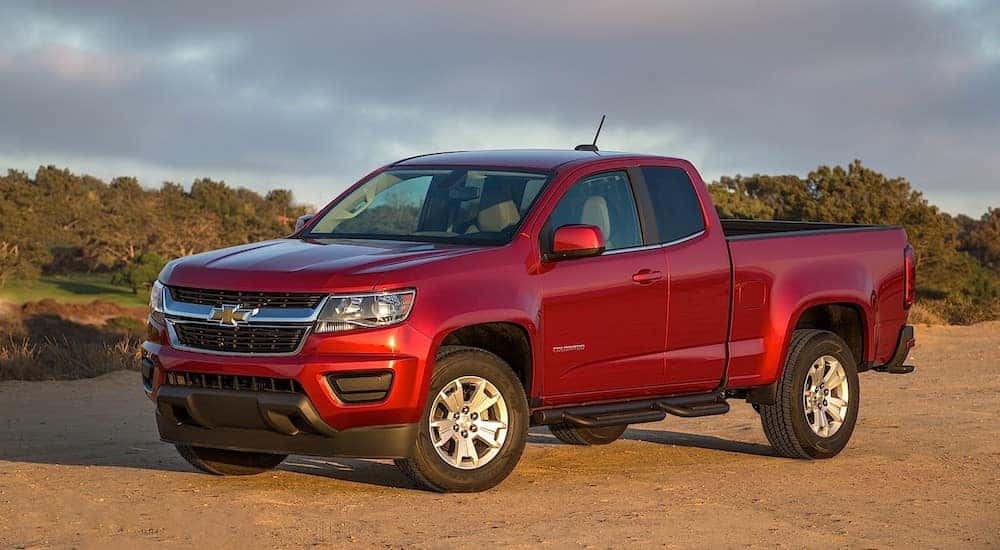 Buying Sight Unseen
We could list every assurance of satisfaction and every warranty offered, but we also recognize that a healthy share of today's consumers aren't quite ready to purchase vehicles sight unseen. At the risk of redundancy, most people rank a new (or new-to-them) vehicle among their most sizable financial commitments.
While we can certainly appreciate any hesitation they might be experiencing, we invite anyone to weigh their apprehensions against the benefits offered by a valet car-buying experience. We invite them to make a list of the aspects of car-buying that they like the least, with full confidence that Online.Cars exist to eliminate those negative aspects, making everything easier and more enjoyable.
Because enjoying your new vehicle isn't enough. You should be able to enjoy the overall experience of acquiring that vehicle, as well. Then again, you can certainly continue to accept those nine most hated things about buying a car the traditional means. The choice is yours.