How to Choose a Car for New York City Living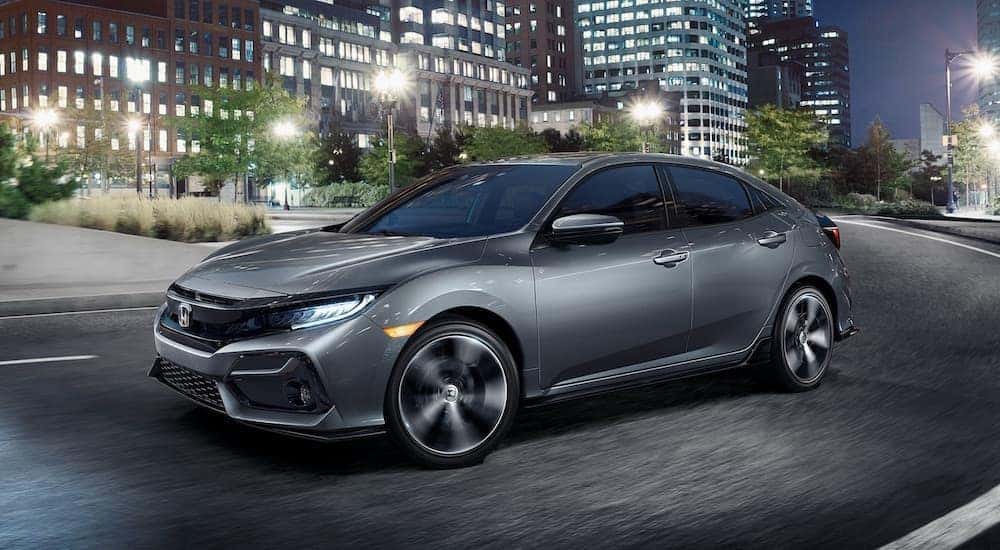 There's no place on earth like The Big Apple. Nowhere else will you find so many different cultures bumping up against each other or so many award-winning restaurants offering dozens of types of cuisines in one place. It's the epicenter of live entertainment, fashion, and art. New York City is buzzing with undeniable energy. However, it's also buzzing with…traffic. The car congestion is as undeniable as the delicious smell of street hot dogs. But, there are also many great towns and neighborhoods to explore just outside of Manhattan, where you can enjoy more greenery and space. It's such a diverse and vibrant city, and so are its surrounding areas.
Depending on how you choose to experience New York, you might need a different car than any other resident of this great city. And, if you don't feel like taking the metro to several car dealerships, you'll likely look up "New York City online car sales" to do some exploring from your laptop (probably from a coffee shop or Central Park). A lot of options will come up, so before you start applying for financing, it's important to think about your New York life. Here are things to consider when picking out a car for New York City.
The Best Cars for Tight Parking Spots
New York is known for many things, but an excess of parking spots is not one of them. Anyone who lives there knows the struggle of circling for a half hour to finally see a spot and realize it's going to be tight. Then there's the dreaded experience of tackling an eight-point parallel parking job while other cars watch you and honk at you. If you don't have a private parking spot in the city and will mostly drive in Manhattan, you'll need a car with two things:
Front and Rear Parking Assist
Rear and front parking assist will help you get into a tight parking spot through the use of several tools. Typically, these will include a backup camera that shows you when you're too close to the vehicle behind you, as well as visual and audio warnings when it's time to stop. The camera display might also show the angle at which you're turning the vehicle and suggest adjustments for a smoother parking job.
A Compact Design
When you find a parking spot in the city, it will not be spacious. So you'll want to stick to a smaller car such as a sedan, a smart car, or a coupe. If you need more space, you can opt for a compact SUV, but a full-size or midsize SUV will be difficult to get into the tight spots of NYC. If you just want the smallest car possible to fit into tiny parking spots, some great smart cars to consider include the Mini Cooper, the Nissan Cube, and the Smart ForTwo. If you want something a bit more spacious, some excellent sedans would include the Honda Civic, the Kia Forte, and the Mazda 3.
The Best Cars for Suburban New York
While you might work in Manhattan, you might live in one of the more suburban surrounding regions like Brooklyn or Hoboken. If you reside in these areas and try to avoid the city as much as you can but have to pop into it occasionally, your needs are slightly different than those of someone who lives in the heart of the city. And if you live in these neighborhoods because you have a family, then a smart car or coupe just won't do. So, for individuals who live in the suburbs but commute to the city, a great car to get is a small SUV.
Compact and small SUVs offer the seating capacity and storage space of some an SUV, but with the easy handling of a sedan. They're also smaller than traditional SUVs and have better fuel economy. This makes them ideal for drivers who make the nearly 30-mile commute from Newark down the I-95 into Manhattan––they won't guzzle gas on the way but are still compact enough to maneuver the busy streets of NYC. They're spacious enough for family life while you're in the suburbs but small enough to find a parking spot when you have to go into the city. Some excellent crossover options include the Mazda CX-5, the Honda Passport, and the Kia Soul.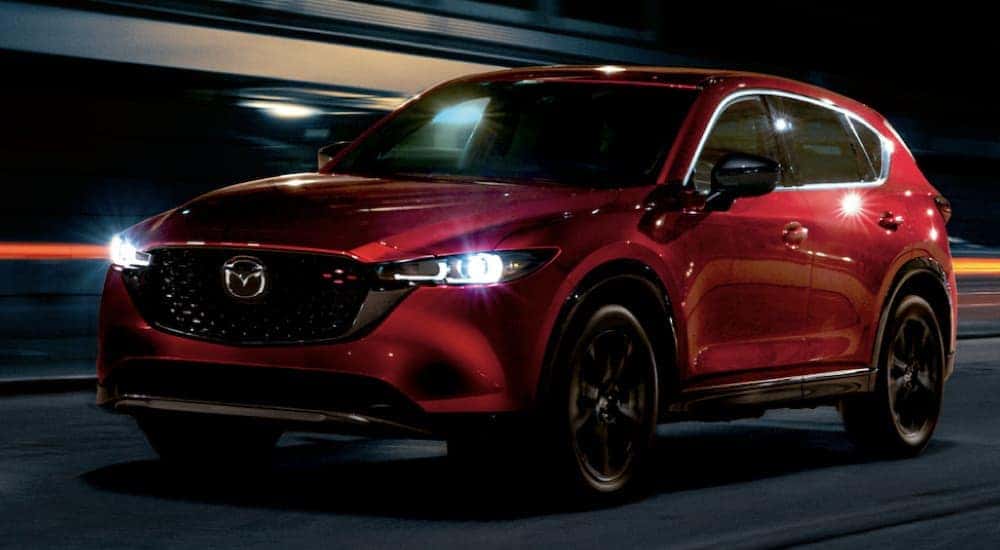 The Best Car for Frequent City Driving
If you have to drive within the city a lot, maybe your job requires a lot of driving, then you have to face the challenge of New York City traffic for several hours a day. That means lots of idling in traffic jams. It means battling aggressive and unpredictable drivers. And it means listening to honking, sirens, and the symphony of the city non-stop. There are a couple of features that will make a big difference if this describes your life, like getting a hybrid or EV and making sure you have cabin sound dampening.
A Hybrid or Electric Vehicle
Manhattan drivers can and will spend a tremendous amount of time idling in New York City traffic. You can sit at the same light while it turns green to red four times before you get to go. This is brutal on gas-guzzling vehicles. If you don't want to throw tons of money at gas that's mostly used to sit in traffic, consider a hybrid or electric vehicle for the city.
The great thing about New York City is that being a progressive and metropolitan area, it's rich with charging ports for electric vehicles.
However, if you do often take road trips out of the city and are worried about not finding a charging port, you can always opt for a hybrid so that you have the choice to use gas when you need to. Some good compact, easy-to-maneuver hybrids include the Hyundai Sonata Hybrid, the Toyota Camry Hybrid, and the Honda Insight.
A Quiet Cabin
The sounds of New York City are charming for about the first day or two. Then, they can exhaust you. If you spend a lot of time in the car in Manhattan, a vehicle with a quiet cabin will be a huge benefit. Several cars are known for this feature. They have sound-insulating materials that block out exterior noises and make you feel like you're in your own oasis while you're driving. Within the selection of quiet cars, you'll want to stick to the body types we've discussed, including coupes, minis, sedans, and compact SUVs.
Some great options include the Audi 8 for business professionals who need an elegant car. The Toyota Prius is a good choice for those wanting a hybrid that's easy to park. The hybrid version of the Hyundai Elantra is another good choice for those wanting a hybrid, plus it's very affordable.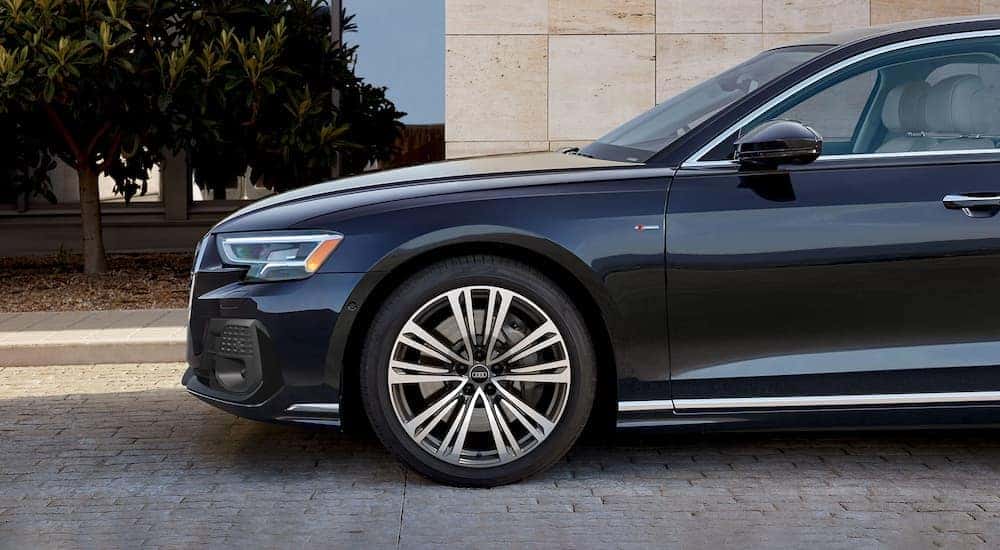 Live Your Best NYC Life With the Right Car
There are so many ways to experience New York City. You can either live right in the thick of it, opening up your front door right into the sounds, smells, and sights of Manhattan. You might live in one of the nearby suburbs, commuting into the city regularly for work, or just popping in when you want to catch a show or museum exhibit. Maybe you live a hybrid life, doing a bit of city driving but also taking long road trips on open roads during the weekends. Choosing the right car will help you get to enjoy the city without being too bogged down by the traffic.