How to Have Fun in Mid-Winter in Indy
January might seem like a tough month to get out to play unless you love winter sports, but Indy has a lot of local content going on to get you rolling in the new year. If you need a reason to go outside, Indianapolis is waiting with lots of options. Whether you like sports, comedy, music, or bacon, here are just a few of the offerings in the first month of the new year, plus a few good spots to grab a bite while you enjoy the entertainment.
Harlem Globetrotters
If you haven't seen the Globetrotters yet, it's time to get into the bleachers for a good time. This kind of event is truly a one-of-a-kind experience, and descriptions really can't do it justice. The Globetrotters have been around for 93 years, and their on-court antics will get you laughing and roaring when you watch the impossible tricks these talented players can pull off while playing ball. Nothing beats sitting in a crowd having raucous fun, and the games will appeal to all ages. The whole team puts together an amazing show of athletics and acrobatics, which has been featured in 124 countries and territories around the world.
This year's tour is called "Pushing the Limits," and promises to knock off your socks. Every game will include a live world record attempt, adding to their already impressive 21 current world records. You'll get to enjoy watching the team warm up in the dark while they pass a glow-in-the-dark ball, and this year fans will get an extra "fifth quarter," which will be a free post-game autograph session with the players. In 2010, the team introduced their four-point shot—a shot taken 30 feet from the basket—so they'll be celebrating that with something special on their tour.
The Globetrotters will be playing at Bankers Life Fieldhouse on January 19, 2020, at 1:00 pm through January 20, 2020, at 2:00 pm.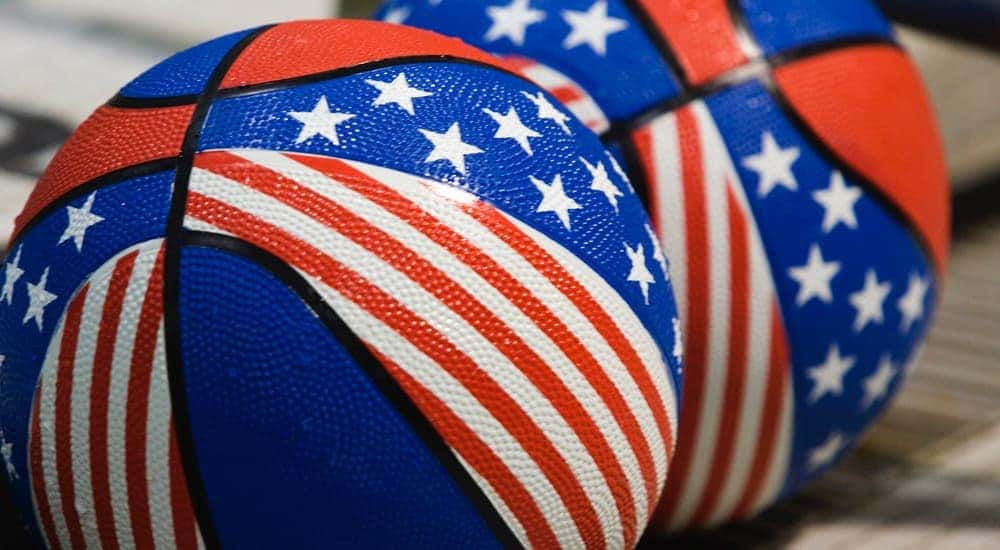 Jeff Dunham
Fans of Jeff Dunham will be out of their gourds when they hear he's landing in Indy with his new tour titled "Jeff Dunham: Seriously!?" The wacky humor of this comedian who uses puppets to tell inappropriate jokes about politics, sex, religion, and pretty much anything sketchy that comes into Dunham's mind is about to hit Indianapolis with belly-aching laughs. It's hard to believe he's been at it for over 30 years of entertaining crowds with his hand up the backside of a character on a stool. His impressive career has spanned the decades with specials on NBC and Comedy Central, and Netflix has just premiered his second special on their Netflix Originals line-up.
Do yourself a favor and get out to see this talented comedian while you have the chance. You'll be rolling in the aisles. Jeff Dunham will be appearing at Bankers Life Fieldhouse on January 12, 2020, at 3:00 pm.
Come from Away
Musical lovers, you will be delighted to have a chance to see Come From Away, which has won Best Musical across North America and is a New York Times Critics' Pick. This musical depicts the true story of 7,000 passengers stranded in a Newfoundland small town, and the story of how the town's natives dealt with the sudden influx of such a large crowd. Tensions ran high, and "cultures clashed" before folks finally got to know each other well enough to break into song. The tension turned to trust eventually, and then the oddness of the events became "enduring friendships."
This musical was written by Tony nominees Irene Sankoff and David Hein, and directed by Tony Award-winning Best Director Christopher Ashley. If you love a good home-town musical, this may be a great night of entertainment for you. Come From Away will be showing at Clowes Memorial Hall of Butler University from January 21, 2020, to January 26, 2020.
Local Spots to Eat
If you're going out on the town, it stands to reason that you're going to get hungry. When you need a good meal, Indianapolis turns out some great eateries. St. Elmo's is an Indy local favorite for dinners only. They plate up award-winning old-world style food, and they're famous for being one of the best steakhouses Indy has to offer. You can also enjoy a great selection of beer and wine, along with plenty of signature options from the bar. You can visit St. Elmo's on Illinois Street near the Indiana Convention Center and Bankers Life Fieldhouse.
For a farm-to-table style restaurant, you may want to try out Mather Hoover's Café Patachou. Here you can feel good about eating from a sustainable menu packed with delicious breakfast and lunch fare. They are known for omelets, vegan Cuban breakfast, and their famous Patachou chicken salad for lunch. Despite being a breakfast joint, you can still enjoy a selection of mimosas and cocktails, or you can go for the coffee and smoothies. Café Patachou has several locations across town.
In case pizza is your favorite food group, Bazbeaux Pizza will treat you to dozens of pizza options, both traditional and signature. Cajun shrimp? Why not? Buffalo chicken migrates easily to Indy at this place, too. Then again, maybe the Mediterranean is your thing…whatever your pizza pleasure, you can trust that the locals will steer you straight when it comes to the best food of the region. This spot is open for lunch and dinner.
Cajun and Creole are definitely on the menu at Yats. For those who love it spicy, this place will get your mouth watering. They're known for all the favorite bayou treats, like gumbo and crawfish etouffee, which you can enjoy with beer and wine in a New Orleans décor inspired by Indy flair. While you can certainly dash in for favorites, Yats will also toss some experimental deliciousness onto their list of offerings. The many locations of Yats around the city are open for lunch and dinner.
Indy's Bacon Fest!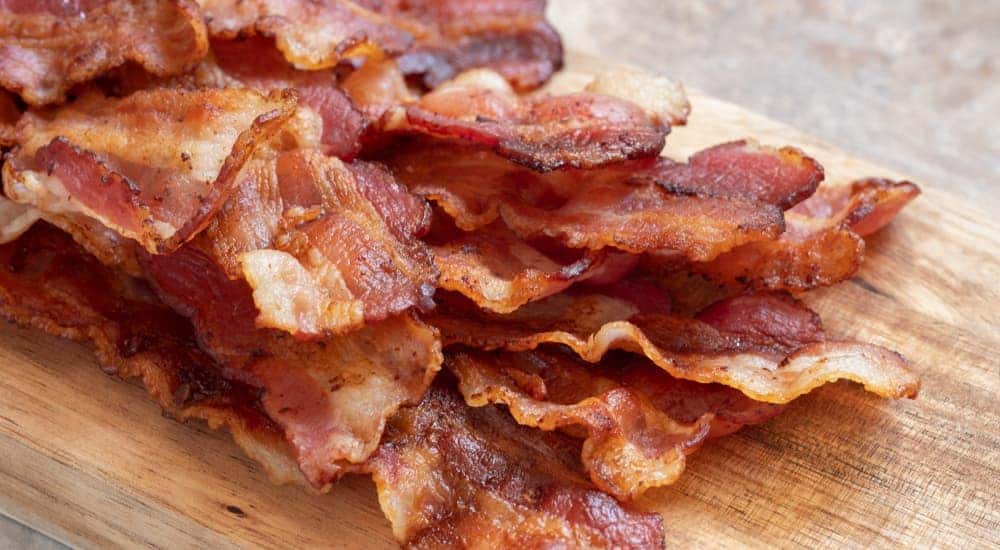 Can we just admit right here that everyone loves bacon? If you crave bacon as much as the next person, you really need to get out for Bacon Fest. This event will feature bacon and pork dishes made by restaurants and chefs from the best Indy has to offer. If bacon isn't enough to get you out the door, you can get excited about excessive beer and full bars with early admission tickets available. There are also VIP tickets so you can get in ahead of the stampede for all the pork you can eat. This is a 21+ event, so please leave the kids at home. It's up to you if you want to promise them a doggy bag when you get home.
Indy's Bacon Fest will take place at The Pavilion at Pan Am on January 18, 2020, at 12:00 pm.
Online.cars
Let's wrap up the entertainment with online.cars, a shopping experience like no other. Here's the good news: you don't even have to leave the house. Our traveling glass showroom will come straight to your door, and you have a lifetime mechanical warranty for any car you buy.