How to Know If You Can Trust Buying a Car Online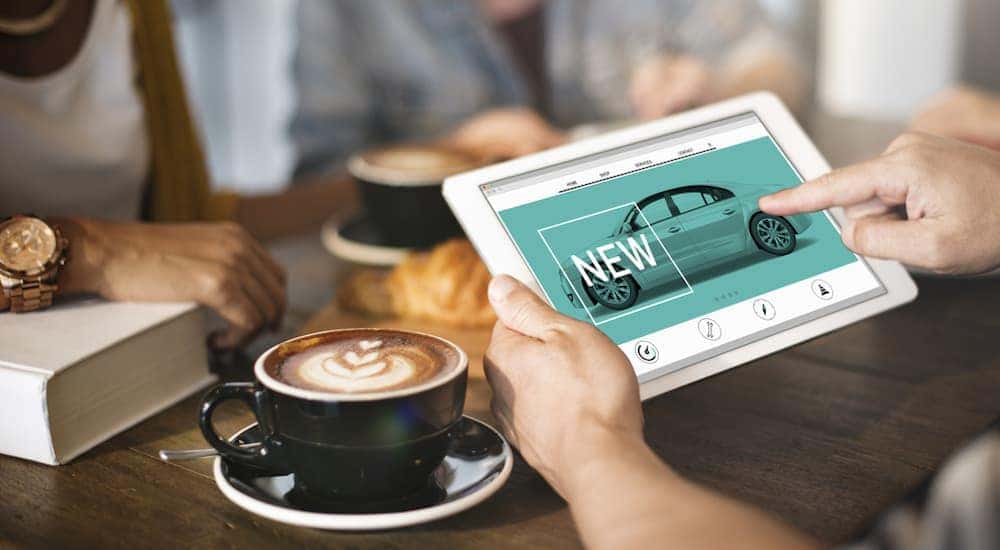 In this day and age, everything is switching from in-person to online. You can book your vacations online, shop for groceries online, and, yes, you can even buy a car online. As more and more services switch to providing online options and catering to the web-connected, it's becoming extremely simple and easy to find everything you need from the screen in your hand or on your desk — all while you're just sitting at home! Sure, it may be simple and easy, but there are still some doubts. If you're looking to purchase a vehicle, you may ask yourself, "Can I trust buying a car online?"
Traditionally, buying a car involves doing a lot of legwork, and one huge part of the experience is having to go in and visit a car dealership in person. There's nothing wrong with that, but everyone knows the horror stories involved with pushy salesmen or finding out all of the information you previously researched turned out to be wrong once you got there. Maybe the car selection they said they had wasn't exactly updated recently. Or, maybe there isn't any reputable dealership remotely close to where you live. Overall, it can be a real hassle, but it doesn't have to be.
At Online.cars, we have the know-how to realize how quickly things are trending to becoming completely digital. It's easier for you to do all of your research on your dream car before ever even stepping foot into a dealership. That makes sense. Now, how about you never step foot into a dealership at all? Yes, it's possible and still very safe.
How Do I Know I Won't Get a Lemon?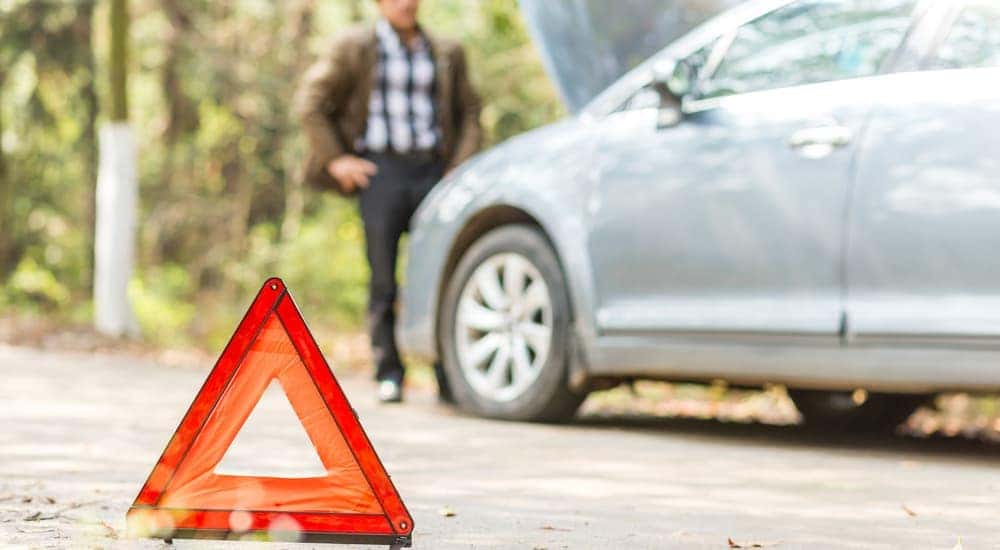 People like to see what they're purchasing beforehand so they can get a feel for the product in question. They want to check it out and make sure (as much as possible) that they'll be happy with the purchase. Guess what? It's the same with purchasing a vehicle, except the stakes are usually quite a bit higher than just ordering a shirt or something else online. You want to know that your well-earned money is being put into something you're going to enjoy.
At Online.cars, every car in our inventory is put through an extensive search before they're even considered worth stocking. Only one in every 700 (less than 1%) of searched vehicles meets the very high standards set forth by this process. The search makes sure there are no vehicles that have been in major accidents or that have salvage history, odometer fraud, airbag deployment, or any electrical issues caused by flood damage. Since it's such an extensive search, each vehicle stocked by Online.cars comes with a CARFAX Guaranteed Clean Vehicle History Certificate.
A Clean History Report from CARFAX is a real bonus to have when you're searching for a used vehicle and, actually, it should always be something you look for. First off, CARFAX is a trusted brand within the automobile industry. They've been around for 35 years with the sole purpose of helping people in their search for a reliable used vehicle. The primary way they can assist is through their core product, the CARFAX Vehicle History Report.
A CARFAX Vehicle History Report checks for an exhaustive list of items, including these:
Major Accidents
Open Recalls
Structural Damage
Total Loss
Service History
Multiple Owners
Hail Damage
Branded a Lemon
Length of Ownership
Junked
State-Owned
To receive a Clean History Report from CARFAX the vehicle must have had no major issues reported. So, you can rest easy knowing that each vehicle that comes from Online.cars is thoroughly vetted. Also, each vehicle with a Clean History Report also comes with the CARFAX Buyback Guarantee. This means the risk is further reduced when buying a used car because, according to the Buyback Guarantee's Terms and Conditions, you can submit a claim for the purchase price of the vehicle if the report states the vehicle has a title history with no branded title, but a Branded Title actually exists. For example, if the report says there was no fire or flood damage, but there actually had been, then you could qualify for the CARFAX Buyback Guarantee (as long as all terms have been met).
Is it Safe to Pay for a Vehicle Online?
At Online.cars, we value security and safety, and, above all, we want the process of purchasing a used vehicle to be as smooth and easy as possible. This is why our payment process has been streamlined with your satisfaction in mind. Like all major shopping portals, our website is secure and encrypted. You can rest easy knowing that any information passing between your browser to our website will be protected.
However, we do our best to make sure you don't have any extremely sensitive information floating around in the first place. As you can see via the 'Approve My Credit' section on the website, it states, "Our Credit Center is designed to provide all the financing tools you need in one location without requiring your Social Security Number or Date of Birth and NO effect on your credit score. There is NO obligation to buy or finance a vehicle from us."
Although we are here to help you through the process of buying or financing a vehicle, we will make sure we do it in the least intrusive way possible. You can instantly see about getting pre-qualified for a low finance rate.
If you'd like, you can also choose to simply shop-by-payment. This will allow you to get personalized, pre-qualified payments on our entire inventory. You can choose the type of vehicle you're looking for, plug in the numbers on around how much you'd like to pay at signing and on your monthly payment, and then search through the inventory for the perfect match.
We have also made available a tool to check your vehicle's trade-in value if you're looking to use an already-owned vehicle to offset the cost. Our easy-to-use payment calculator will also help you calculate how much your payments will be according to your finance rate.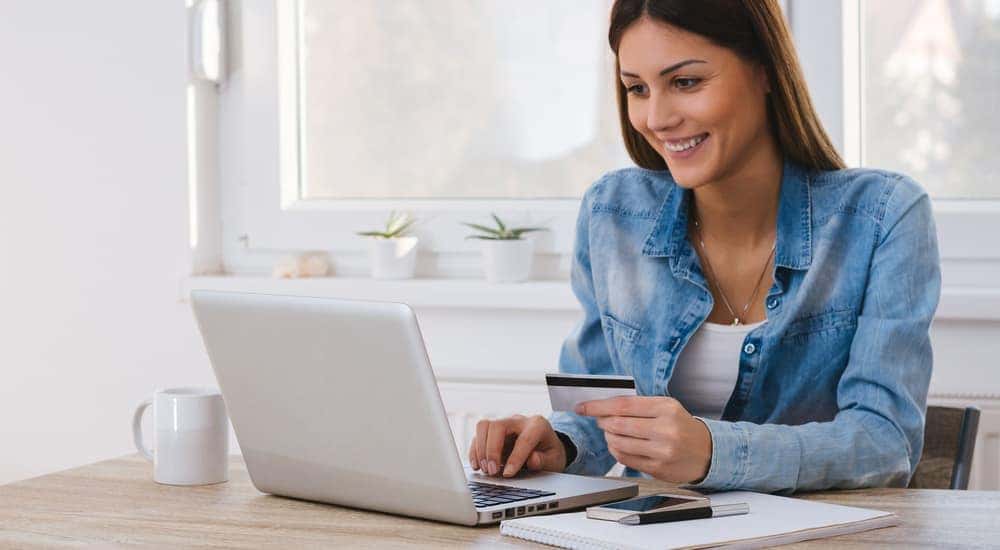 How Can I Get My Vehicle After Purchase?
It's a common enough question. If I'm going to buy a vehicle online, what happens next? Well, it's a pretty straightforward process. You can either have the car delivered or you can come pick it up yourself.
We can deliver to either your place of work or straight to your home. And, if you're within a 150-mile radius of our Loveland Headquarters, the delivery will be absolutely free. This includes Cincinnati, Indianapolis, Louisville, and Columbus, among many other locations.
What If I'm Not Satisfied With My Purchase?
We sincerely hope every experience with Online.cars is more than satisfactory, but we also know that you'll need to try out the car once it's delivered. Sometimes, it's just not what you're looking for. If you're not happy with your purchase within 3 days or 300 miles from delivery (meaning, you've driven 300 miles or less on the vehicle since it was delivered), then we will pick up the vehicle from you, free of charge. It's that simple.
At Online.cars, we appreciate your time and invite you to come experience car-buying in a much simpler and efficient fashion — by searching and buying a car completely online, from the comfort of your own home. Please, feel free to look through our large inventory, all accessible on our website, with updated photos and prices. If you have any questions, give us a call today. We look forward to hearing from you.