How to Purchase a New Car with Bad Credit – Indianapolis, IN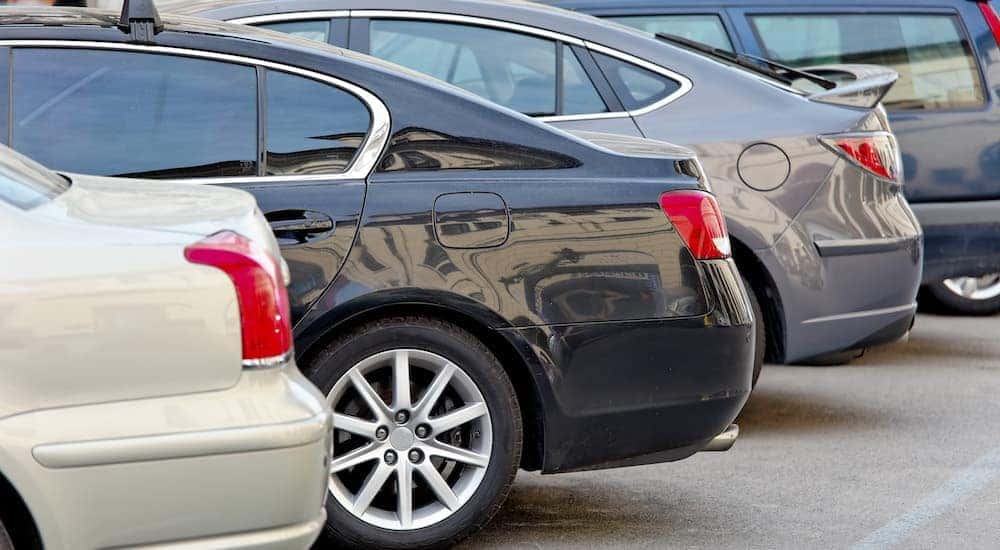 At Online.cars, we understand that everyone's financial situation is different. Some of our customers come in with great credit, and others visit with less than favorable credit scores. Regardless of what that number says about your financial standing, we're dedicated to going above and beyond to set you up with a car and financial plan that fits your automotive needs. If you're looking for a dealership that provides bad credit car finance in Indianapolis, Online.cars should be your first pick. We're unique in that we operate almost solely online and will bring your vehicle to you through our mobile showroom. As a result, we can service anyone looking for a vehicle in the Indianapolis area, and as mentioned earlier, can provide car financing options for drivers with poor credit. That said, in this post, we'll share how you can get the best financing plan possible, even with a poor credit score.
What Does it Mean to Have Bad Credit?
Before we delve into the ways in which you can finance a car with bad credit, it is helpful to know what it means to have bad credit in the first place. Usually, you can develop a poor credit score by failing to make payments on a line of credit. When you miss payments on a credit line, your credit score worsens. The average or decent credit score sits anywhere between 620, and 679. Alternatively, a good credit score exists between the 700 and 850 range. Low to poor credit score ratings tend to hover around 500 to 579.
While a bad credit score can hurt you, it is far from permanent. There are a multitude of ways in which you can repair your credit score, from consolidating lines of credit to merely paying off past-due payments. However, at Online.cars we understand the value in having a reliable form of transportation. For some potential drivers, having a mode of transportation can help you get the finances you need to repair a bad credit score in the first place. For this reason, we strive to provide those with bad credit, car financing. Indianapolis may be filled with a wide variety of auto dealers, but few are as dedicated, flexible, and unique as we are at Online.cars.
Check Your Score Before You Buy
One thing we recommend that our customers do before visiting our site to purchase a car is to check your credit score. Far too often, car buyers walk into a dealership looking to purchase a car while having no idea what the state of their credit score is. While we offer plenty of bad credit financing options for our Indianapolis area customers, it is best to get a complete idea of what credit score your working with. When you check your credit history, you can also potentially clean up your credit.
One way to clean up your credit is to pay off any accounts that are marked as past-due. You may have an account that has a trivial amount of money that is past-due. Paying off these accounts ahead of time can boost your credit score significantly, and can dramatically alter your car buying experience. Sometimes errors can appear on your credit report. These errors can negatively affect your credit score, and in some cases can hold you back from applying for financing altogether. Fortunately, you can dispute these credit errors and have them removed from your credit history entirely.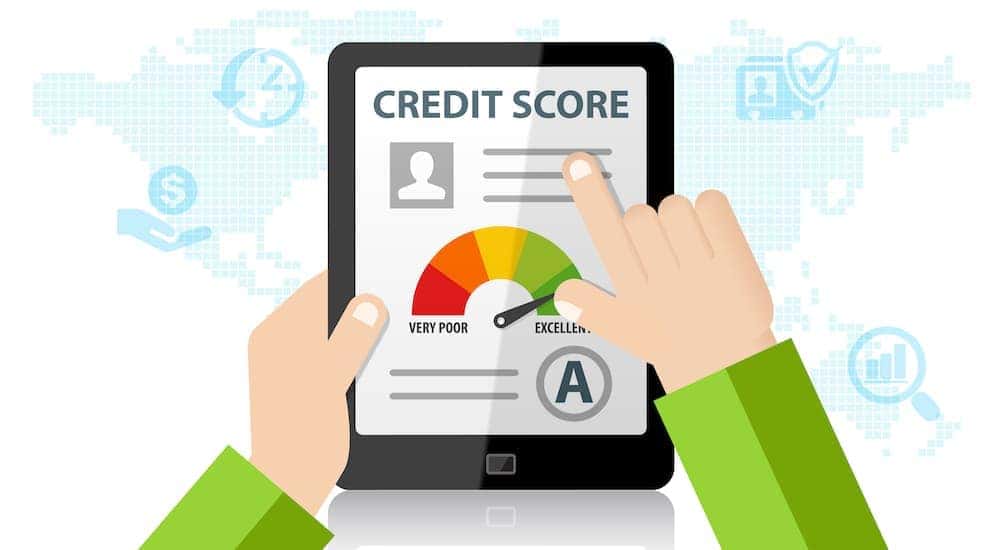 Budgeting is Everything
Even with bad credit, you can still qualify for an auto loan. However, you want to avoid agreeing to the terms of an auto loan before first checking your budget. In fact, budgeting is a crucial step to any car buying process. Even with great credit, it is important to determine what you can afford in the first place. For instance, if you have your eye on a certified pre-owned Mercedes Benz that is a little out of your range, opt for something that is a better fit for your financial means. Purchasing a car that goes beyond what you can afford can damage your credit further, especially if you can't continue to make regular payments on said loan.
But how do you figure out your budget in the first place? Well, budgeting isn't easy, however, if you take your existing bills and expenses, and compare it alongside how much you earn, you can figure out how much disposable income you are receiving on a monthly basis. Once you've done this, ask yourself, 'what can I afford with what I have left over.' By determining how much you can afford ahead of time, you can avoid finding yourself in over your head, and agree to an auto loan that doesn't risk to damage your credit even more.
The Value of a Reasonable Down-Payment
Auto loans offer drivers the option of purchasing a vehicle without having to present a large sum of cash equal to the value of a car. Saving this amount of money can be a challenge, and for most drivers, it is far easier to pay off this total value over an extended period of time. In the same instance, making regular payments on your auto loan can boost your credit score, by showing financial institutions that you can be fiscally responsible. That said, when purchasing a car with bad credit, you can better your chances at receiving full approval by saving a down payment that is 20% the value of the car. This down payment can lower the amount of money you need to finance for and can make it easier for those with bad credit to finance for the car that they want. However, it is important to note that at Online.cars our team of financial experts will work tirelessly to find you an auto loan for the car you want that fits your ideal budget, no matter the size of your down payment.
Bad Credit Car Financing Options at Online. Cars
At Online.cars we are proud to offer all of our customers the financing options that fit their budget. We're not your ordinary dealership, have developed a patented car buying process that is specifically designed to save you both time and money. We offer guaranteed credit approval to all of our customers meaning no matter if you have a poor credit score, or don't have a credit history at all we'll provide you with adequate auto financing to help you get behind the wheel of the car that you've always dreamed of owning.
We serve customers throughout the Indianapolis area and beyond. We offer a vast selection of pre-owned vehicles from some of the industry's most well-known designers and manufacturers. We promise a thorough and clean vehicle history from CarFax for each of our cars, giving you the ultimate peace of mind. When you purchase a car on our site, we'll haul it directly to your home from our innovative mobile showroom. Our process is designed to be quick and easy, offering you the most seamless car buying experience possible.  Sure, there may be plenty of dealerships in and around the Indianapolis area, but at Online.cars we strive to break the mold and provide you with the resources you need to find your ideal vehicle.