How Will You Get Your Online.cars Vehicle Delivered?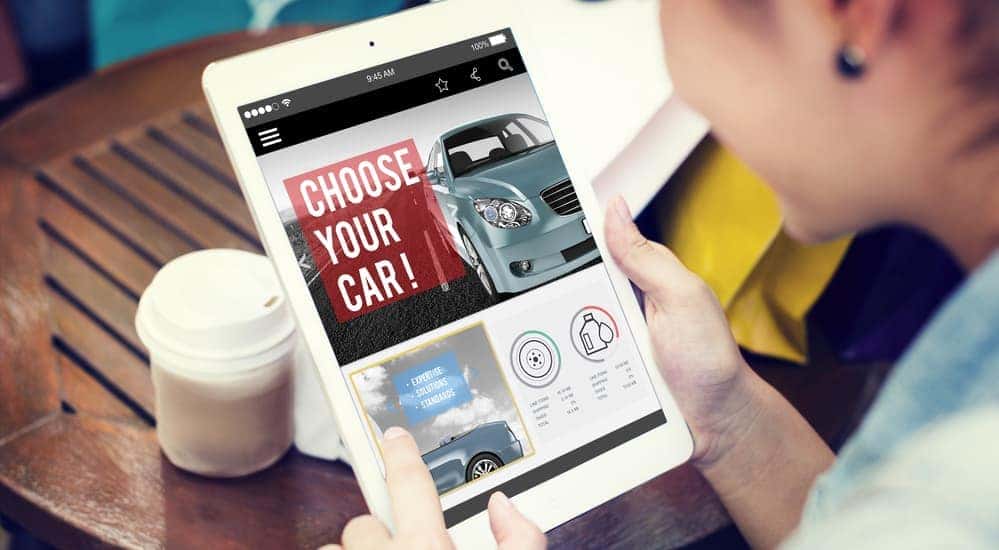 Online car buying is seemingly turning the entire industry on its head, and no company is more at the forefront of this innovative movement than Online.cars. However, we understand if you're a bit confused about the entire buying and online car dealer delivery process.
First, the company, which is mostly based on the internet, provides customers with a unique and easy buying experience by removing many of the hassles that accompany the traditional route. If you're sick of the headaches and commitment that are usually required during a car search, then you'll appreciate our unmatched convenience.
However, one question usually comes up when people are asked about online car buying: how will they get their actual car? Well, we've answered that question below, and we've also provided some more context for Online.cars.
Getting Your Car
So you've landed on a potential car target, both sides have submitted all of the necessary paperwork, and you've agreed to a logical payment plan. Now what? Well, you're going to be awaiting the delivery of your vehicle!
Unfortunately (and as far as we know), no one's invented an instant-transportation device yet. Therefore, you're going to have to wait for your purchased vehicle to be delivered to your residence or workplace.
Listen, we get it: this is the one downside of purchasing a vehicle online. When you buy from a traditional dealership, you'll be able to cruise off the lot in your recent purchase that day. However, like any online purchase, the instant gratification isn't present; you're going to have to wait for your delivery to be delivered.
Fortunately, businesses like Online.cars have accounted for this, and that's why they're focused on making the delivery process as smooth as possible. Specifically, Online.cars doesn't ask for any delivering fee following the purchase of your vehicle, and the purchase will be packed up and sent out for delivery within days. The waiting time could vary depending on your location and where the vehicle was sourced from. However, one thing is certain: the vehicle will ultimately be delivered to your doorstep ASAP, and it won't require any hassles or headaches from the buyer.
Finally, what do you when the car is finally delivered to your house? You shake the delivery person's hand, sign all the necessary paperwork, and secure the keys. Before you even lock the front door to your house, you're going to want to get into that purchase and take it for a spin! Enjoy!
Other Online Car-Buying Perks
Of course, free and convenient delivery isn't the only advantage to buying a vehicle online. Rather, businesses like Online.cars have found a unique way to provide customers with an incredible, unmatched buying experience. The entire ordeal that is "used car buying" is no longer; now, you can practically purchase a used car without even having to leave your couch!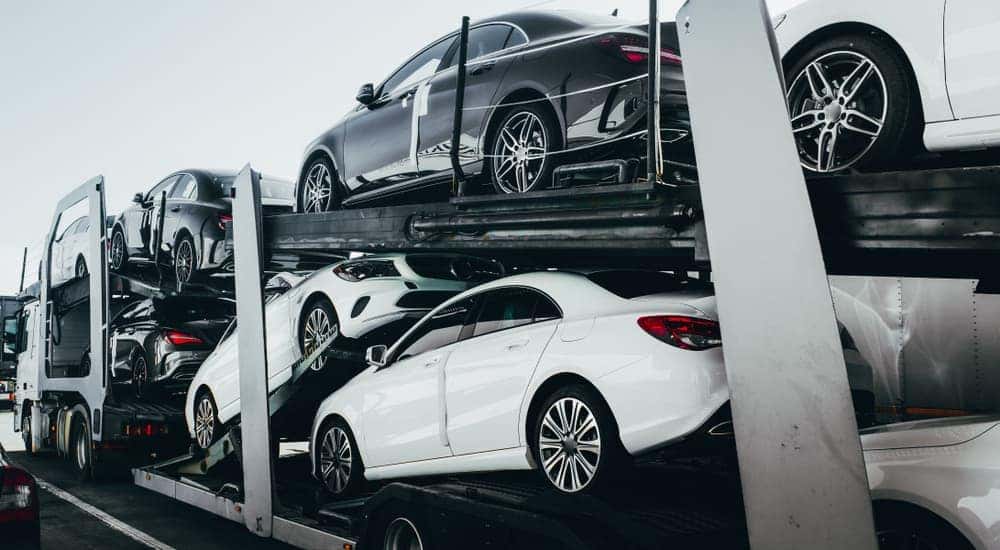 Convenience
For starters (and as we've mentioned), Online.cars provides customers with absolutely unmatched convenience during their pursuit of a used car. That's because the business has the ability to dive into a nationwide database that will uncover your picture-perfect vehicle! As a customer, you simply have to submit an inquiry to Online.cars that specifies any specific features or attributes you may be seeking. Then, the business will search high and low for the perfect match, assuring that you're receiving the vehicle you initially set out to purchase!
So instead of spending hours at a car lot in pursuit of a vehicle that's not in the business's inventory, why not improve your chances of getting your desired car!
Financial
Well, considering the unmatched convenience that Online.cars provides to customers, the business surely must be charging some kind of astronomical fee, right? Or perhaps the cars are marked higher than usual?
Nope, both of those logical conclusions would be wrong. Even with their ability to provide customers with perhaps the most convenient buying experience in the industry, Online.cars also offers a number of monetary benefits. For starters, it comes down to the company's ability to dive into its nationwide database. While Online.cars searches for your desired car, they'll also be hunting for the best possible price. This means that you'll never accidentally be leaving money on the table.
The financial incentives don't end there! Online.cars also offers customers guaranteed credit approval. That way, if you're struggling with your credit score, you won't have to turn to loans from financial institutions. Instead, you can rely on Online.cars to handle all of your financial needs. There's even a referral bonus, providing you with some extra cash if you simply refer a friend to Online.cars.
Somehow, the company has managed to combine incredible convenience with a long list of financial incentives. We can't imagine a traditional dealership pulling this off.
Protections
Well, what about the risk? Since you can't see the vehicle in person before committing to a purchase, you're surely risking a whole lot of money, right?
While it's probably not all that surprising at this point, Online.cars also provides customers with an array of protections. That's to these offerings; customers will never be stuck with a lemon or a vehicle that doesn't fit their specific needs.
For instance, Online.cars offers a 10-day money-back guarantee. That way, if you receive the vehicle and realize that it isn't a proper fit (for whatever reason), then you can simply swap out your purchase for a replacement. Consider if a bit of a trial run; this is your one opportunity to gauge whether you like the vehicle. This protection if much preferable to how other dealerships handle this issue (i.e., they make the customer stick with their purchase).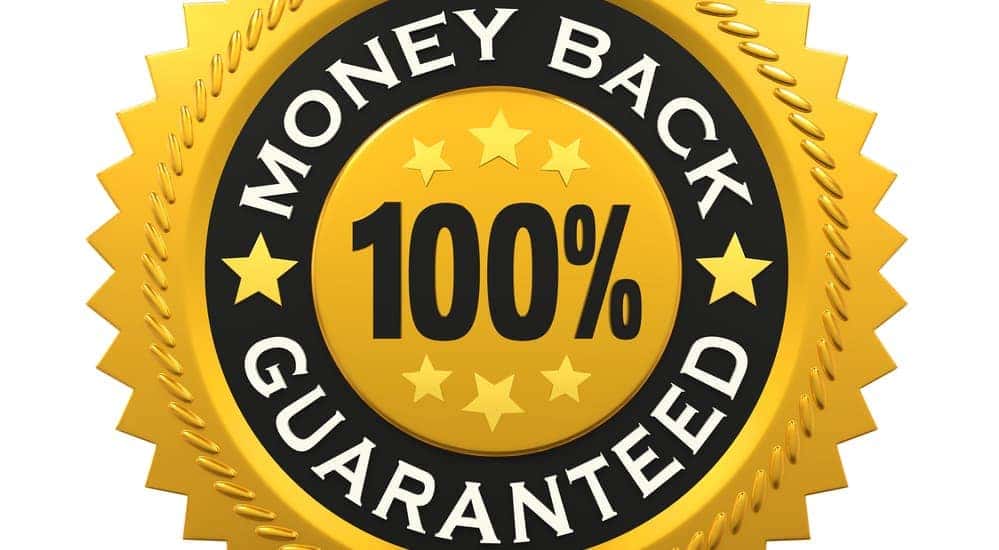 Further, Online.cars also provides customers with a guaranteed clean CARFAX vehicle history report, meaning buyers should already be well aware of any previous issues before they commit to a purchase. If you do run into any mechanical issues with your new purchase, you can turn to Online.cars' lifetime mechanical warranty, which is free of charge. That way, you'll never have to dig into your pocket for any issue that can easily be fixed.
Maybe there are one or two cosmetic issues with your purchase vehicle that don't warrant a return. Well, in that case, you could turn to Online.cars' reconditioning program, which will transform your purchase into your picture-perfect ride. Online.cars will add whatever cosmetic or mechanical amenities you're seeking. As a result, even if your desired vehicle isn't hiding in the company's nationwide database, you can adapt your purchase to fit your specific needs.
After reading about all that Online.cars provides to their customers; you're probably wondering why you didn't opt for the company in the first place. Fortunately, it's incredibly easy to get hooked with Online.cars and all of their incentives.
Purchasing
Simply visit the business's website, where you can submit an inquiry on a purchase. You can also explore Online.cars' available inventory, providing you with some clarity on what nameplate you might ultimately land on.
Furthermore, there are plenty of tools for those on a budget. As we mentioned, customers can automatically get pre-qualified for a loan, but customers can also use the payment calculator to determine their impending monthly obligations. There's also a "shop-by-payment" tool (which is helpful to gauge what kind of cars you can afford) and a "trade-in valuation" (which is useful if you're looking for a few extra thousand dollars).
If you have any immediate questions, you should also feel free to call! After all, Online.cars is focused on providing you with the best-possible buying experience, and that entire endeavor begins now!