Improving Bad Credit? In Louisville, Have Affordable Fun While Boosting Your Score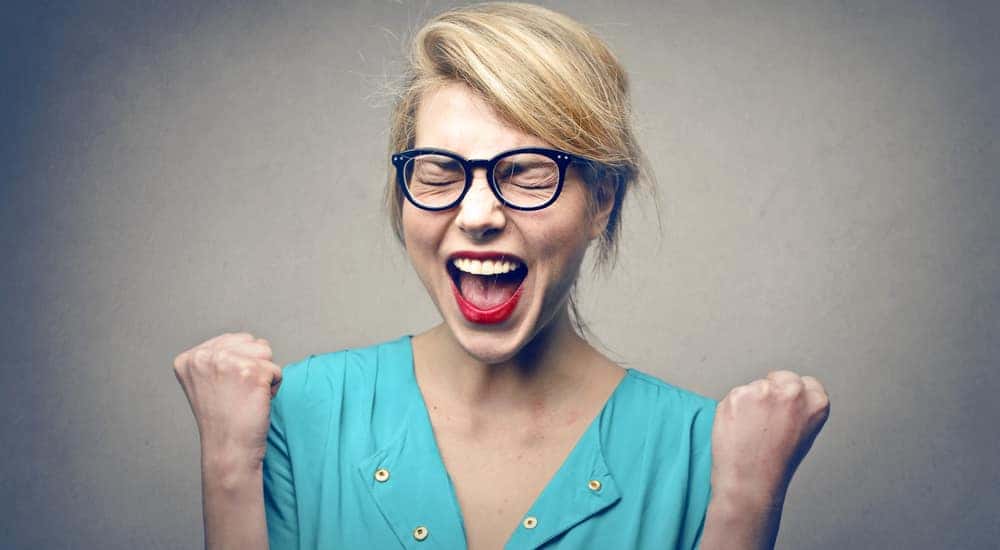 Although you were able to get an auto loan with bad credit in Louisville at a top car dealer, it was a bit of a wake-up call. Therefore, you decided that one of your resolutions (even though it wasn't the new year any longer) would be to improve your credit score.
At the same time, you didn't want to have to give up enjoying pleasurable moments solo and with your loved ones.
Guess what? You don't have to!
Louisville, KY, is one of the best places to start to improve your credit by taking advantage of free and low-cost recreational opportunities around the city and surrounding communities. As you lower your debt and pay off your bills on time, your credit score will slowly turn from a frown to a smile. And you'll never feel like you missed out on anything because you made wise choices for your downtime.
Ready to start planning your calendar? Be sure to add the following economical hotspots on your "to experience" list.
Louisville Waterfront Park
Hear that sound? It's nature calling you to head down to the Waterfront Park. There, you can walk, jog, or just relax. Check out their events — you may be able to stop by during one of the many festivals or celebrations. Trying to spend less on fast food but want to take your special someone on a date? Louisville Waterfront Park is a picnicker's paradise! Just pack up a basket of homemade goodies and you have an exclusive "table" on a beautiful lawn.
Kentucky Derby Museum
Itching to get out of the house and do something a little bit cultural and not too pricey? If you don't mind spending $15, you can gain adult admission to the Kentucky Derby Museum. (Little ones under five are free.) The museum offers a wealth of exhibits related to horses, horse racing, and the biggest little Derby in the world! Throughout the year, special events add more to do for visitors of all ages.
Louisville Slugger Museum & Factory
Whether you've lived in Louisville all your life, or you're a transport to the city, you deserve to take a trip to the Louisville Slugger Museum & Factory at least once. Adult ticket prices are a modest $14, with kids five and under enjoying free admission. Because the museum is highly family-friendly, it provides a lot of hands-on opportunities for little ones. However, the "big kid" in you will be just as excited to see where and how the Louisville Slugger heritage began… and continues.
The Conrad-Caldwell House Museum
Fancy yourself a day at a mansion? Although you might not be able to afford a crib quite as big as this one, for as little as six dollars, you can take a tour of The Conrad-Caldwell House Museum. The tour guides will show the ins and outs of this incredible property with Romanesque architecture. Really pinching your pennies as hard as possible but dying to take advantage of a low-priced tour? Go during the twilight hours when tickets are at their deepest discount. Don't forget to look for resident ghosts — it's reported to have a few spirits who have decided not to leave the structure.
Cherokee Park
Your getaway from the hectic days of working and doing things around the house might be as close as Cherokee Park, located not far from Interstate 64. You'll find plenty of ways to spend a few hours, whether you go during the summer, spring, autumn, or winter months. A scenic loop allows you to log nearly three miles as you walk or jog at your preferred pace. Have a bike? This is one of the area's nicest places to go for a ride. Just you, your cycle, and nature's bounty.
The Little Loomhouse
Have you ever felt an urge to learn more about how your ancestors lived? A trip to The Little Loomhouse is definitely in order. This isn't one of the big tourist draws of Louisville, although it absolutely should be. Not only will you be immersed in an almost fairy-like world of amazing craftsmanship and artistry, but you'll discover so much about the way Louisville's long-gone population of fabric creators lived. Best of all? It's just five dollars per person to get a tour of this gem tucked away east of Iroquois Park.
Zachary Taylor National Cemetery
Most people talk about presidents such as Abraham Lincoln, Thomas Jefferson, and George Washington. Few discuss Zachary Taylor, the nation's 12th president. Pay homage to the man with the nickname "Old Rough and Ready" who governed a young America for only a little more than a year. Be sure to take the time to investigate more about this interesting gentleman whose distinctive personality made him a force to be reckoned with.
Rodin's "The Thinker"
You've probably seen "The Thinker" depicted so many times in your life that it's become almost second nature. But did you realize that Auguste Rodin's statue was available for you to see in Louisville? Stop by the University of Louisville, and you'll be able to take snaps of and with this famous piece of sculpture. Not only is it free for you to say hello to this fantastic piece of artistry, but it's a reason to stroll the beautiful UoL campus, too!
Asia Institute-Crane House
How can you describe the Asia Institute Crane House in Louisville except to say that it's a beautiful reminder of Asian history and heritage? Its wonderful purpose is to capture and share the rich history of the Asian people who made Kentucky and Indiana their home. You won't need to pay anything to get an incredible eyeful and earful at this treasure trove.
Feeling Better About Your Credit Worries?
See? Even though you're working yourself out of bad credit, you don't have to become a recluse. Get out of the house on a regular basis without splurging. Making memories is an inexpensive, yet life-changing, way to spend a day or evening.