Is a Used Chevy Trax Right for You? The Experts Spill the Beans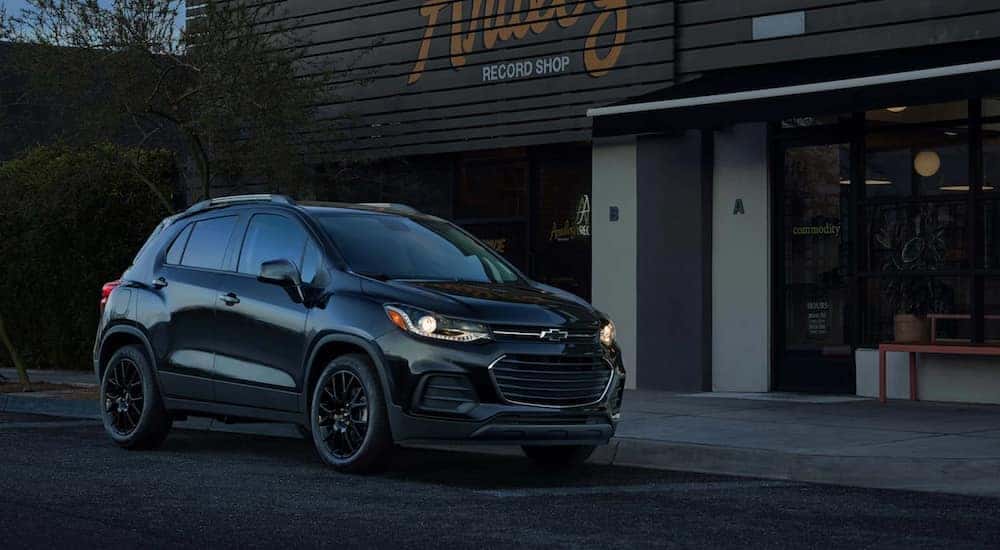 Nowadays, there are so many vehicle options it can almost be overwhelming when trying to decide which vehicle is best for you. This is particularly the case when you are shopping for used vehicles at your favorite online car dealer in Louisville. The easiest way to narrow down what vehicle will best fit your lifestyle is by deciding on a vehicle type rather than a vehicle make or model and then going from there.
For example, if you are somebody who doesn't want a small sedan but also doesn't want a great big SUV, maybe something that sits right in the middle of these two categories, such as the used Chevy Trax crossover, would be a good road to take. When performing a search for cars at your online car dealer, you can easily narrow down your search so only vehicles pertinent to you will show up in your search results.
There are lots of crossover options available to those who want something in between a sedan and an SUV. However, due to the affordability and features of the Chevy Trax, this crossover is definitely one of the most popular crossover options. Let's take a look at why drivers all over the world have gotten behind the wheel of a used Chevy Trax and why they're happy they did.
Who is the Chevy Trax For?
Those who are interested in a used Chevy Trax usually don't want to settle for a sedan or splurge for an SUV but instead want a nice, happy medium. The Trax combines the best of both the sedan and the SUV worlds. You'll get high fuel economy ratings similar to those you would have with a sedan, but you'll still get all the comforts of driving a larger SUV. That includes a tall ride height with a clear view of the road, optional all-wheel drive for bad weather performance, and a spacious rear cargo area for anything you need to transport.
When speaking of the Chevy Trax, many people gravitate towards this particular vehicle because they want something roomy and spacious that isn't bulky or cumbersome. If you shy away from beast-like SUVs, but you also want more interior space than a sedan can offer, a small crossover might fit nicely into your lifestyle. And the used Chevy Trax is one of the best small crossover options available in the automotive market today.
The Chevy Trax was specifically designed for the discerning driver who wants a comfortable and affordable vehicle that they can feel confident driving. Drivers of the Chevy Trax get to enjoy all the premier safety and capability features of a big SUV while also being able to slip easily in and out of parking spaces or interstate lanes. The Chevy Trax is for those who want to give off a stylish and sophisticated image without breaking the bank. So answer this: can you see a used Chevy Trax in your future?
A History of Fuel Efficiency
For the entirety of its life, the Chevy Trax has held a reputation of being extremely fuel-efficient. Most people who opt for an SUV plan to end up with a gas guzzler, but that's one of the perks of going with a smaller crossover instead of a bigger SUV. Vehicles such as the Chevy Trax are much more fuel-efficient than their larger counterparts.
When the first Chevy Trax came out in 2015, it had a fuel economy rating of 26 MPG in the city and 34 MPG on the highway. This was almost unheard of for a large and spacious vehicle back in the day, and drivers were thrilled to save money each and every time they went to the fuel pump. People who buy a used Chevy Trax also get to enjoy these fuel savings.
The more recent model years of the Chevy Trax continue to offer pretty exceptional gas mileage, especially considering how spacious and comfortable it's gotten over the years. The 2019 Chevy Trax can get up to 26 MPG in the city and 31 MPG on the highway. When you look at all the improvements in comfort and capability the Trax has enjoyed since 2015; this high fuel economy rating is especially impressive. No matter which model year of the Chevy Trax you opt for, you're in for some fuel economy ratings that are sure to make you smile.
A History of Safety
Since the Chevy Trax first made its debut back in 2015, it has come equipped with some of the best safety features on the market. And throughout the years, that standard of safety has not changed. No matter which model year you opt for, you can rest assured knowing your family will be safe and secure in your used Chevy Trax.
In early models such as the 2015 and 2016, you will find plenty of safety options including but not limited to child door locks and car seat anchors, traction and stability control, and a whole encompassing collection of airbags. Every Chevy Trax driver knows that every single person who rides in their vehicle is protected by the most sophisticated technology. The 2015 Chevy Trax received a 5-star overall safety rating from the NHTSA, so even if you do get in an accident, you're likely to walk away unharmed.
Newer Chevy Trax models, such as the 2019 Chevy Trax, will have even more safety features available. Due to the newness of this model year, these safety features will be a lot more modern than in older models. For example, the 2019 model of the Trax includes a standard rearview camera with the latest in camera technology and offers many advanced driver-assist features as options. No matter what happens on the road, you're going to feel safe and secure in the Trax.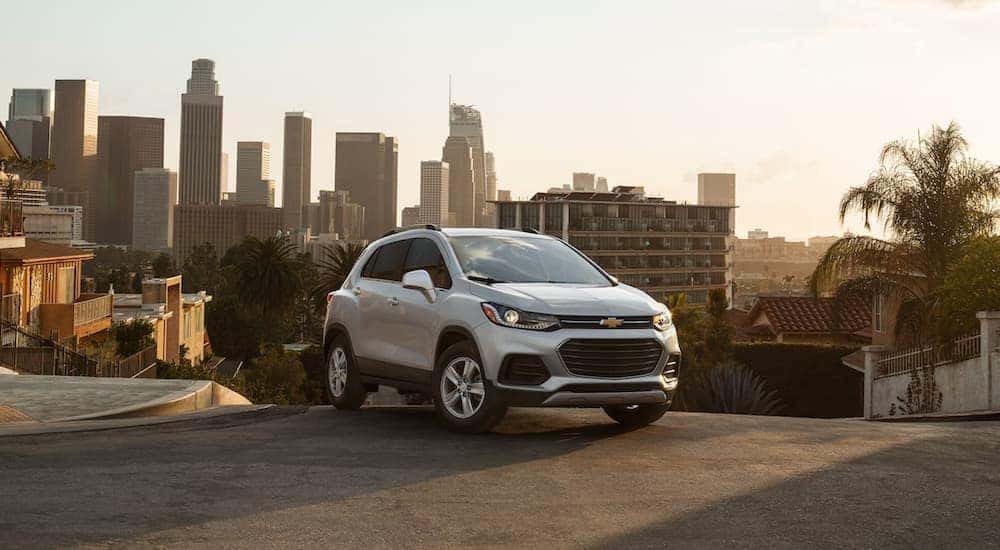 Find Your Used Chevy Trax at Online.cars Today
Are you ready to take the plunge? Complete your search for the perfect vehicle and take a closer look at the Chevy Trax today. At Online.cars, we have plenty of used Chevy Trax options that you are sure to love. Compare model years and pick the one that is best for you and your family. Soon, you'll be driving down the road in your perfect dream car.
Online.cars offers some of the best online car shopping features on the internet. When you choose Online.cars as your online car dealer, you know you're getting access to the best selection of used cars in Louisville. No matter what your budget and lifestyle, we've got the vehicle for you.
Take advantage of our nationwide search and tour vehicles from all over the country without ever leaving your couch. You can even get pre-approved for vehicle financing so that you'll always know exactly which vehicles you can and cannot afford. If you ever get stuck, we've got friendly team members just waiting to answer every single one of your online car shopping questions. After all, just because you're shopping for cars online doesn't mean you don't deserve the very best in customer service.
So what are you waiting for? Don't let somebody else drive away in your dream car! Find your used Chevy Trax on Online.cars today.