Keeping Your Vehicle in Top Shape for Resale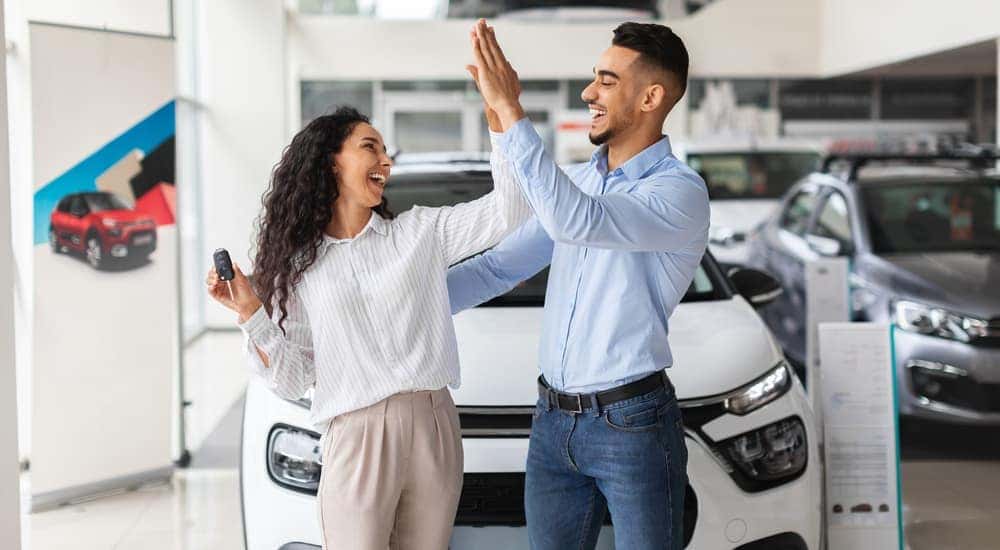 Everybody has the same thought process after purchasing an automobile. "One day, I want to sell my car, so how do I keep it in top shape"? We all have asked this to ourselves, but the question then becomes just how many drivers keep this promise to themselves? After all, the effort and consideration that can sometimes go into this is undoubtedly a provocative thought process that may bring forth feelings of stress. We're here to tell you that the vehicle you just purchased can be both maintained and offer more longevity by utilizing some helpful tips that we've curated, all of which are relatively simple. Some of these tips may be trivial, but there are a fair amount of intricacies that go into properly maintaining a vehicle to be resold later.
You are likely already well aware as to why this is so important. However, if this is your first vehicle, there are a few things that you will learn as time goes on. All vehicles, new or used, are an investment and should be treated as such. Every five to ten years, you'll be looking to swap it out for an upgraded vehicle, making it no different than replacing an old television with a new one. The difference? The answer is price. The chances are that the vehicle you have purchased costs far more than your average television. With this in mind, the importance of maintaining your investment becomes crystal clear. Let's discuss some of the precautions you should take now that your freshly purchased vehicle is sitting in your driveway.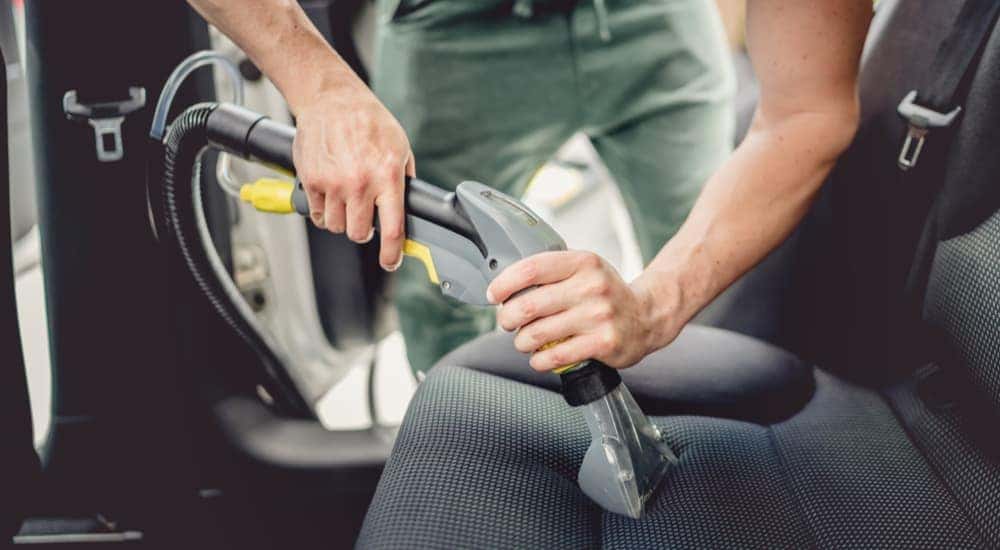 Let's Talk Basics
To begin, let's talk about the more basic precautions that you can take. Best of all, these methods can be as cost-effective as you'd prefer. First of all, take a trip to your local department store or go to any online retailer. The first thing that you're going to want to purchase is a small vacuum. Shop around, don't just purchase the first one you find. For best results, try to find a vacuum that includes a hose attachment to get into those hard-to-reach places of your interior. Food crumbs, sand, and dirt will all be a quick clean-up, so you can lay your worries to rest if somebody spills a bag of Cheez-Itz onto the floor of your vehicle.
Now that we've got the vacuum situation figured out, what else can we purchase to maintain a clean interior? Go inside of any vehicle that's owned by a meticulous owner, and what are some of the things that you may find? Floor mats are something that comes to mind, and they're a fantastic way to prevent the carpets inside of your vehicle from getting stained or damaged.
Find floor mats that fit the floor of your vehicle, and slide them right in. This prevents dirt, sand, and other messes from reaching the actual floor of your car, which means that the vacuum can pick up the pieces, and no one's the wiser. Perhaps most important, the floormats can also prevent water damage if you buy water-resistant ones, which also helps when snow makes its way into the cabin. That's something that the vacuum can't pick up. If you have a dog that comes along for the ride, make sure to purchase a water-resistant hammock that you can install in the back, giving your furry friend a place to lay down and relax with no mess whatsoever.
Another important tip for keeping the interior of your vehicle as fresh and new-looking as possible is to invest in both air fresheners and ingredients for stain removal. Air fresheners may only be a temporary fix if there's a lingering odor in your cabin, but it at least keeps the car smelling fresh. If you have an odor that seems to linger, replace your air filters because the scent may be trapped in those.
What about the times when the seats get stained? It can happen to any car seat because accidents happen. The removal of stains isn't always a "one size fits all" treatment. It depends on the material your seats are made of, whether it's cloth, leatherette, or leather. However, regardless of which material your seats are made of, you can't go wrong with white vinegar. Mixing the vinegar with soap and water is also recommended for trickier stains. Other proven methods include club soda for cloth seats, and even some isopropyl alcohol can get certain stains out of your leather seats too.
This next one is fairly basic, and it's to keep the exterior of your vehicle clean. Of course, an exterior void of scratches is better than a scuffed-up one. Truth be told, scratches can be tricky to get rid of, but several methods can aim to remedy these problems, such as Scratch Repair Pens to paint over these scratches. However, your mileage may vary. Aside from scratches, keeping your exterior clean is as easy as taking it to the car wash every week or two, or if you're looking for a fun activity to do on a sunny day, wash it yourself.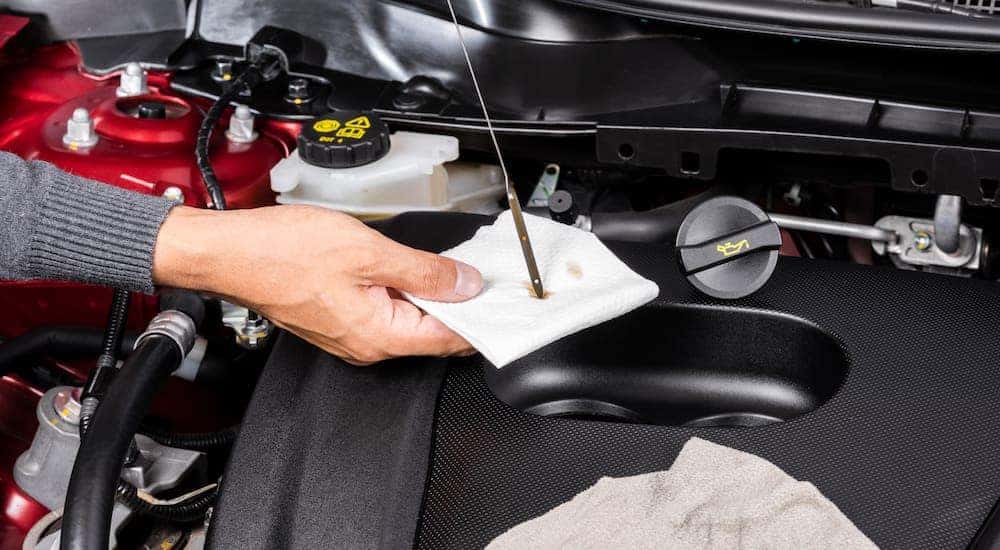 Proper Vehicle Health
Depending on the climate that you live in, it'll be wise to invest in some All-Terrain or Winter Tires for those harsher months of the year. Using the proper tires can make all of the difference and can help to avoid accidents on slippery terrains too. Utilizing the correct tires is one thing, but knowing when to swap them and when to fill them with air is another crucial component of maintaining proper vehicle health. It's also wise to bring your vehicle to your local mechanic for routine maintenance, oil changes, tire rotations, and so on.
This one is fairly simple but is sometimes harder to achieve than you may think, and that's to watch your mileage. If your vehicle is prone to lengthy daily commutes upwards of fifty miles away, or if your vehicle is brought on a cross-country road trip once a year, then you may have some problems with this. Although, if you can keep mileage to a reasonable limit each year, then there's a higher chance that you can resell your vehicle for a much higher price than if you racked up over 300,000 miles on the odometer. Worst of all, an engine that has more miles on it is in far worse health, which can also affect resale value drastically.
It's All Worth It
Some of these tasks may seem a tad overwhelming, but just remember that it's for your benefit in the end. Anybody who has shopped for a pre-owned vehicle in the past knows that you want to avoid the far lower-priced vehicle in fear of malfunctions. That's exactly what you want to avoid, and the best possible way to ensure that your vehicle can maintain a respectable resale value is to follow the advice that we've listed above.
It's also important to remember that some different types of vehicles will need special care. For example, there may be some precautions that you have to take to keep up the resale value of a pickup truck that doesn't apply to your average sedan and vice versa. Also, if you purchased a brand new vehicle before reading this, then you're likely aware of the depreciation that each new vehicle experiences. Once the bulk of these price drops are over, these tips will help you keep the value of your fancy new vehicle from dropping at an even faster rate.