Looking for a Reliable Used Truck? Check Out the Ford F-150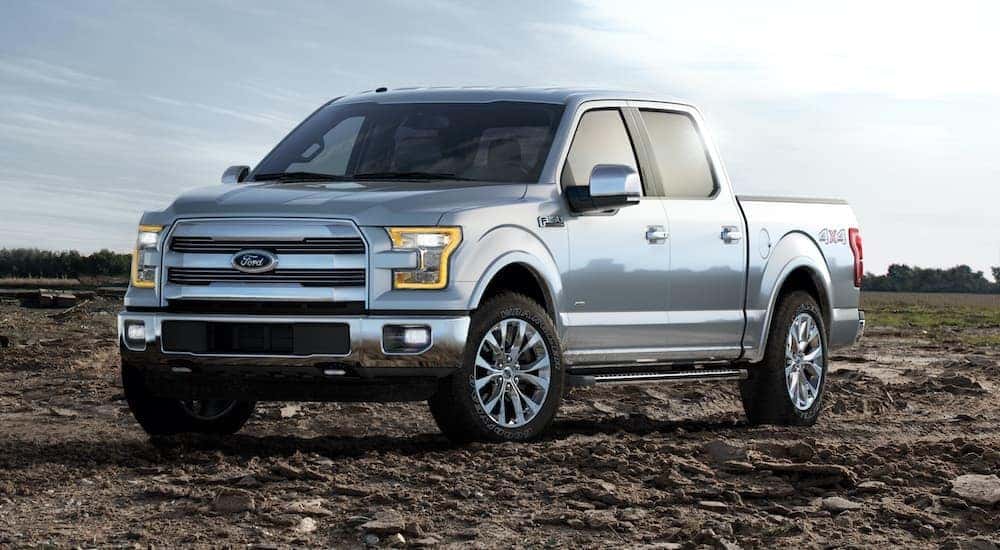 The Ford F-150 has been around since the 1970s, so naturally, if you're looking for a used F-150 model, there's an abundance to choose from. Not only do you have decades of trucks to comb through, but the many trim packages and available options mean it's possible to scoop up anything you need, from a basic work truck to a luxurious family vehicle, at a real bargain.
Looking at online Ford F-150 sales, you'll see that it's undoubtedly one of the most popular trucks on the market. You'll have no problem finding what you need due to the wide variety of available models, but that's where the questions begin. Where do you start? What year is the best? You don't want to pay extra for features you won't use, you also might get a year in which the model had some issues. Doing your research before you commit to a certain truck is important, so we compiled a basic buyer's guide for those looking for the perfect F-150 for their lifestyle.
And for those looking to purchase a used Ford F-150, we welcome you to check out our great selection of used F-150s at Online.cars. At Online.cars, our goal is to give you an easy and stress-free car-buying experience from the comfort of your own home. So, before you begin exploring our vast array of F-150 models, let's take a closer look at what makes the F-150 such a great truck, along with some of our favorite model years.
What Makes the Ford F-150 a Great Used Truck Option
The Ford F-150 has evolved over the decades to take on many forms, from a work and family vehicle to an off-roading champion, making it easy to find a truck to meet your life's ups and downs. With over 40 years of being America's best-selling truck, it's easy to decide on an F-150 when choosing to buy used. But still, it can be tough to know exactly where to start. So what makes the F-150 so special? When it comes to the job site, the F-150 is a multifunction workhouse that's up for anything, delivering best-in-class hauling and towing capacity. We recommend a used 2021 model to experience this strength firsthand.
If you need a truck ready for sand, snow, or mud, the Ford F-150 is more than capable. The F-150 comes standard with rear-wheel drive and an option for four-wheel wheel drive. You can also choose powerful but efficient engine options to get the most out of your truck. All that, plus its high-strength frame, which has gradually been getting lighter over the past decade, demonstrates that the F-150 is an impressive truck with unparalleled capacity and performance.
Not only that, but since its evolution from work to family vehicle, the F-150 has been fitted with some cool features in the last few years to make it even more flexible. Spending your days working out in the field? Starting in 2021, Ford introduced an interior work surface to make it easier to take your office with you. And if you need even more room, take your work outside and use the 2021 F-150 tailgate work surface, complete with compartments for pencils and a phone, a built-in ruler, and plenty of space to sign papers or unfold blueprints.
Done with work and ready for play? The F-150 can take you off-road for a little fun. Check out a used Ford F-150 Raptor if sand dunes and rocky desert terrain are your idea of a good time. But no matter the F-150 model, it's easy to see the truck is built to withstand tough surfaces. With a high ground clearance and responsive handling, the F-150 is ready to answer when adventure calls.
A Few of the Best Years to Look For
Chances are, if you're in the market for a used Ford, you're probably looking at up-to-date safety and modern tech features without the heavy price tag of a brand-new truck. So we've narrowed down a few of the best F-150s from the last decade for you to look out for.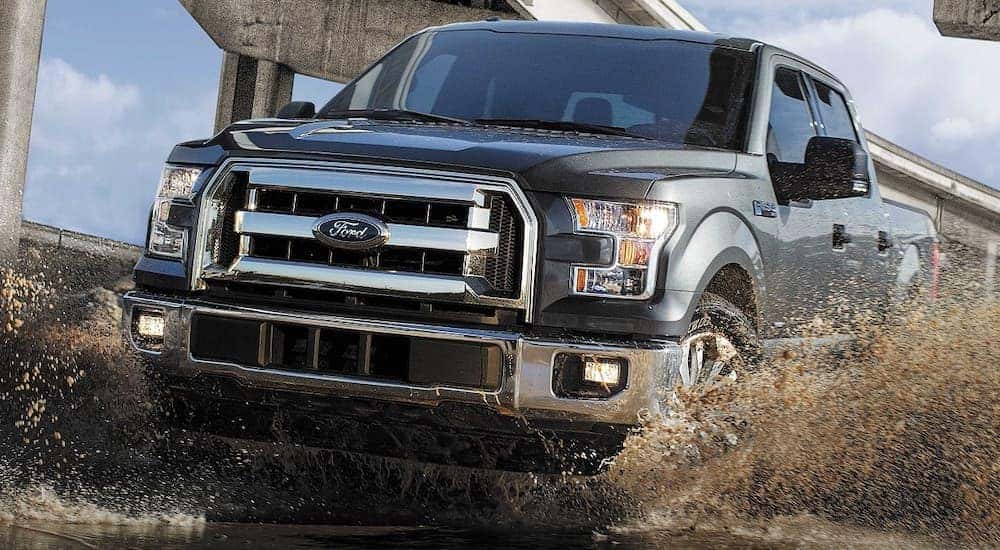 The 2020 Ford F-150
The 2020 F-150 might be at the higher end of the used truck spectrum, but for drivers looking to scoop up the latest Ford offers at a bargain price, the 2020 model is worth a look. The 2020 Ford F-150 came at the tail end of the thirteenth generation, meaning any issues from previous years have been taken care of, leaving drivers with only the best Ford has to offer. The body is made from high-strength aluminum that sits on a steel frame, making the beefy truck lightweight yet efficient when it comes to hauling, towing, and fuel economy. The full-size F-150 was offered with up to six engine choices making it easy to tailor your truck to your performance needs.
The 2020 F-150 also offers great tech and safety features, including the FordPass app that allows you to connect to your F-150 via your smartphone, allowing for features like remote start, fuel and oil levels, and access to emergency services. And when it comes to driver-assistance technology, the F-150's Ford Co-Pilot360 driver-assist suite has its drivers covered with features like pre-collision assist with automatic emergency braking and Blind Spot Information System (BLIS) with cross-traffic alert. Plus, if towing is a regular activity, the 2020 F-150 offers plenty of assistance with its trailer-tow monitoring and a backup assist system. Whether it's work, home, or family, the 2022 F-150 makes a great, practical choice for almost any lifestyle.
The 2018 Ford F-150
Some regard 2018 as the greatest year for the F-150. The 2018 F-150 stood out amongst the competition as one of the best, well-rounded trucks on the market. Once again, the 2018 model offered class-leading hauling and towing, plus an impressive line-up of up to five engine choices. Drivers can choose from four V6 engines or a V8 option to increase hauling and towing capabilities or improve fuel economy.
For the 2018 year, it wasn't just engine choices drivers loved but the vast array of up to seven trim options, making it easy for drivers to pick a truck that matched their needs. They could pick from the basic, everyday base model, a high-end luxury option like the Platinum trim, or if they wanted to venture off the pavement, they could pick up the Raptor for some off-roading action. The 2018 model is a long-lasting, reliable used truck that gives drivers a lot for their money. You get some of the new features like Android Auto or Apple CarPlay connectivity without the big price tag of a brand-new truck, making the 2018 F-150 a great deal for drivers shopping on a budget.
The 2015 Ford F-150
2015 kicked off the thirteenth generation of F-150s and was a year of great changes and upgrades for the popular truck, with a refresh inside and out. Not only was the body switched to the light aluminum frame to create a more efficient machine, but standard safety features like a 360-degree camera and blind spot monitoring were added to give drivers total coverage of what was happening around them on the road. The 2015 F-150's safety features and design helped earn it a five-star rating from the Insurance Institute for Highway Safety (IIHS).
Once again, the 2015 model offers drivers great engine choices to meet a variety of performance needs, with four engines to pick from. Opt for the 2.7L turbocharged V6 if you're looking for great fuel economy or the 3.5L Turbo V6 for its high towing and hauling performance. The 2015 F-150 is known for its great handling, comfortable interior, and reliability. Depending on the average number of passengers, the 2015 F-150 is available with a Regular Cab that fits up to three or an upsized SuperCrew or SuperCab that seats between five and six, depending on the seating choice.
The 2015 F-150 wasn't just built for work, but comfort, as evidenced by its array of available features like heated and cooled seating, ample leg and headroom, and options for vinyl, cloth, or leather upholstery. Choosing a high trim level will unlock premium features like massaging seats and a heated steering wheel.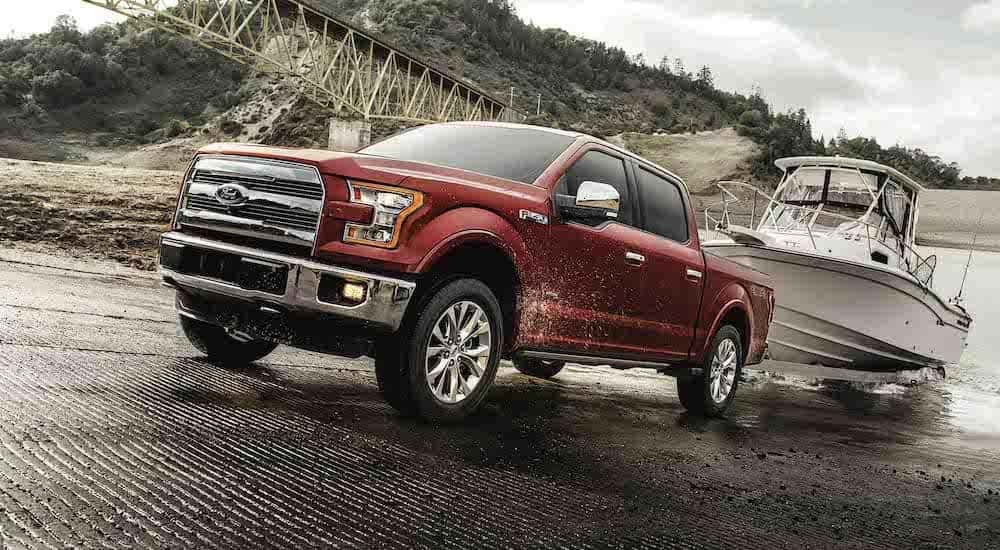 The Ford F-150 Offers Something for Every Type of Driver
If you're in the market for a used full-size truck, the consensus is you can't do any better than a Ford. Given the upgrades and redesigns of the past decade, there are some great deals to be found in the used car market. Whether you're looking for a basic, dependable ride, or a used off-roading beast, the F-150 delivers on all fronts.
The F-150 only continues to get better as the years go on. With premium engine choices, innovative tech, safety, and comfort features, it's easy to pick up one of these great machines without breaking the bank. Look towards the 13th generation, starting in 2015, for the most bang for your buck and take advantage of the efficient aluminum frame, or move up to 2018 and enjoy some of the latest and great tech Ford has to offer. Either way, when it comes to the Ford F-150, it's hard to go wrong. For those looking to make a great used Ford F-150 their next vehicle, we welcome you to check out our extensive inventory at Online.cars.