Looking For A Used Jeep? Here are a Few Styles To Choose From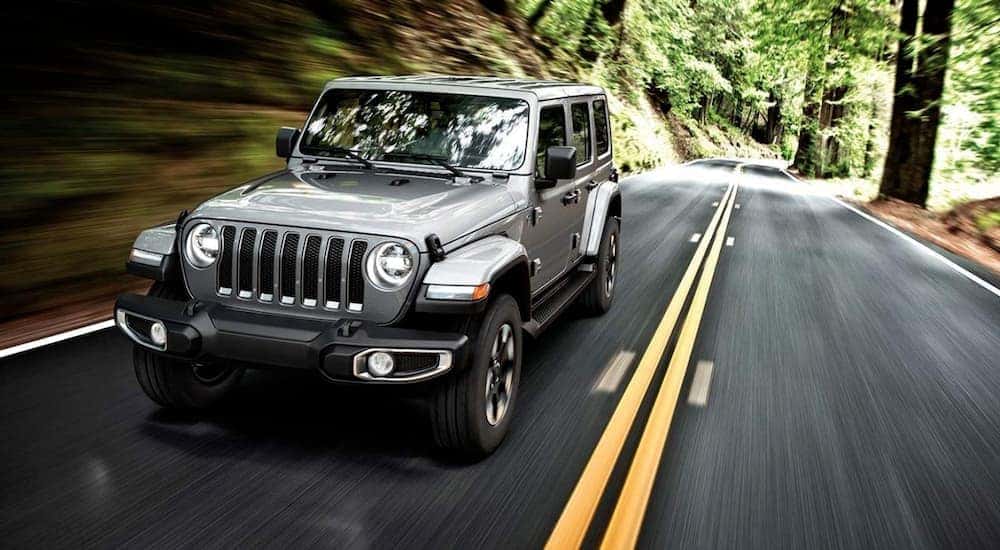 When living in Indy you know how important it is to have a dependable vehicle. You don't just see all four seasons throughout the year; you can sometimes see all four seasons in a single day. So you need a vehicle that can handle the curveballs Mother nature is constantly throwing this direction. One of the best brands when it comes to this is Jeep. Jeeps are durable, come in a number of sizes, are almost infinitely customizable, and when the weather gets tough, your Jeep will be there for you. With some of the classic Jeeps out there, such as the Wrangler, very little in the body style has changed over the years, so you can shop around for used Jeeps for sale and pick up a solid release from a few years ago that still looks brand new. While you are more likely to find models from the last several years for sale, here are some of the Jeep model types you'll want to consider for your next used vehicle.
The Jeep Wrangler
The Jeep Wrangler is one of the oldest vehicles on the road today. You can connect the manufacturing dots all the way back to the original Civilian Jeep (CJ) that was used in the Second World War (although from the 1940s to the 1980s the CJ was built by Willys, Kaiser-Jeep and American Motors, before moving over to Chrysler). Chances are if you find a used Jeep Wrangler listed for sale, it will date back to the late 1980s or later as Chrysler took full command of the Wrangler in 1988.
There are all kinds of model options available when it comes to the Jeep Wrangler. The newer used options include the standard wheelbase JK, the Unlimited (which shares a similar wheelbase as the Jeep Gladiator), and the JL, which comes in both a short two-door and longer four-door design.
You can also find a handful of other special edition Jeep Wrangler models that, while no longer in production, are just a few years old, including the Jeep Wrangler Africa, Jeep Wrangler Flattop, a Jeep Wrangler Pork Chop, and the Jeep Wrangler Tabasco. There have been all kinds of model variants when it comes to the Wrangler, which is also why so many people love this classic.
Jeep Renegade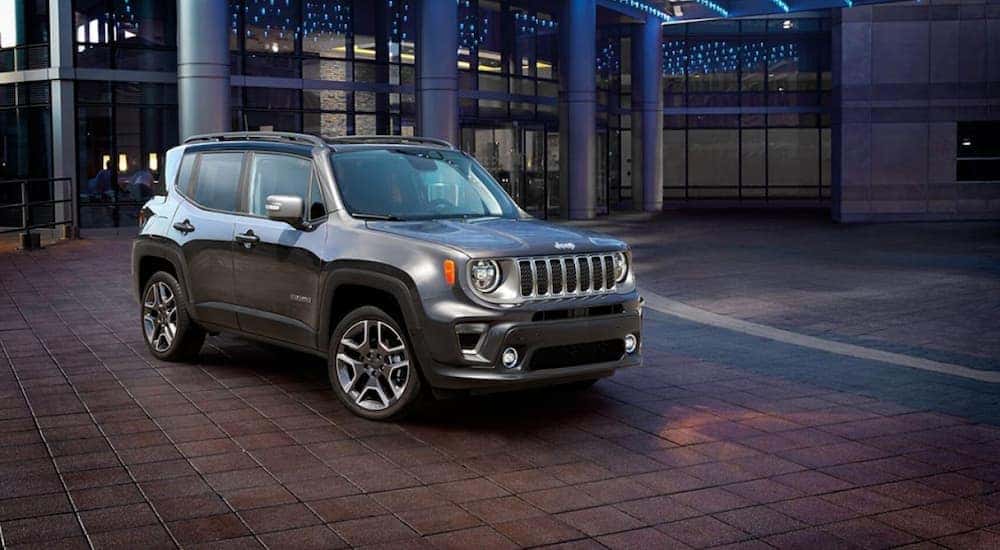 The Jeep Renegade is the company's subcompact SUV. It is a bit smaller than both the Wrangler, Compass, and Cherokee models. This is a great option when you want a smaller SUV that does provide you with a bit more interior space than what you might find in a car. It is also one of the newer models offered through Jeep with a production date starting back in 2014. There are a number of trim options, with the Trailhawk being a nice way to go, if you're interested in an off-road design in the smaller SUV. There are a number of similarities between this and the Fiat 500X (both are built by Fiat Chrysler Automobiles), the Jeep is designed to be a bit more rugged than the Fiat.
As the Renegade is on the newer side, you will know all of the used shopping options will be five years old or less. Plus, as one of the most affordable compact SUVs on the market, you can land a great deal on this design.
Jeep Grand Cherokee
Outside of the Jeep Wrangler, this is the longest produced and vehicle Jeep manufacturers. You can track the original Grand Cherokees back to the early 1990s. Even the earliest Grand Cherokee came with a 4.0L Straight 6 engine that got up to 190 horsepower and 220 lb-ft of torque. If you want something with more power but you like the older look of the Grand Cherokee, the 1998 model came with a 5.9L V8 that had up to 245 horsepower and 345 lb-ft of torque. In fact, no second-generation Jeep Grand Cherokee (from 1999 through 2004) had an engine that surpassed what the 1998 model produced in terms of torque. It wasn't until Jeep started to put a 5.7L HEMI V8 into the 2005 models that an engine could produce more torque.
Jeep Gladiator
If you're lucky, you might find the latest Jeep Gladiator for sale as a used option. However, sales for the new Gladiator did not start back up until 2019, so if you have your eyes set on a used Gladiator, you might need to wait another year or two before those with a short lease start turning theirs in.
That doesn't mean you can't go with the classic Gladiator. There really is something about that classic Jeep Gladiator, which Jeep made from 1962 through 1988, that is still fun. The old 1964 Jeep Gladiator has an almost whimsical look to it, with hard lines and curves, all built into the same vehicle.
Grand Wagoneer
The Jeep Grand Wagoneer is coming back soon. Jeep is currently working on a new model, and the Jeep Wagoneer will make its return in either 2020 or 2021, so if you love this Wagoneer style, which is part Jeep Cherokee part station wagon, keep your eyes open.
Of course, you're shopping for a used Jeep, and there won't be any new-model Grand Wagoneers for a few years. But that doesn't mean you can't go with one of the classic designs. For you Breaking Bad fans out there, this is the Jeep Skylar White drove. While we don't know if the new Wagoneer will feature wood paneling on the exterior (it will be kind of a disappointment if it doesn't), you can still land the classic, which really is a fantastic family vehicle.
Jeep made three different model sizes. In a way, it was ahead of the varying crossover sizes of modern SUVs. There was the full size (SJ) Grand Wagoneer (this is Skylar's version). There is the mid-size ZJ, which looks a bit like the old Chrysler minivans that had wood paneling back in the late 80s, and the compact size was the XJ (Cherokee).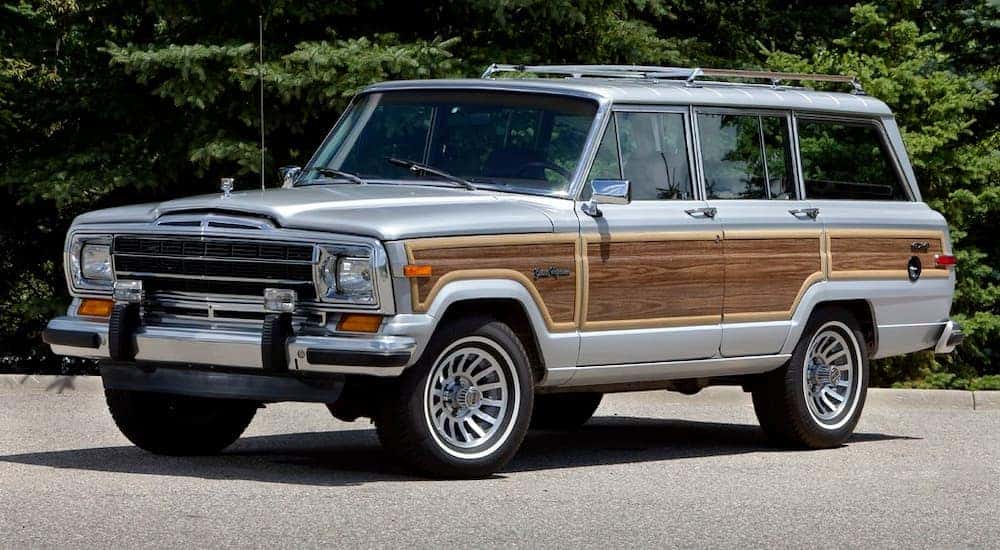 Jeep Forward Control
If you're going to look for classic Jeeps with an out-there design, why not go with the Jeep Forward Control. This is a truck, but realistically it looks like it came straight from the Pixar movie Cars. The engine block is pushed back into the cabin, so the steering wheel is more horizontal than vertical. In a way, it has an almost semi-truck design, as if it was designed for someone who wanted it to fit in the compact car space at the grocery store. It's fun, adorable, and still a truck. There are even versions with snowmobile-like treads on it (and while the snow can get pretty bad in Indy, this version might not be fully street legal).
A Used Selection of Jeeps that is Always Changing
There's a Jeep out there with your name on it. You just need to find it. With the ever-evolving selection of used Jeeps available through Online.cars, there's a good chance you'll find exactly what you're looking for. And even if not, don't worry. There are new, used Jeeps coming online all the time, so just because that classic Jeep Gladiator you were hoping for isn't available today, it doesn't mean you won't find it tomorrow. At Online.cars, it doesn't matter if you want a slightly used Jeep to drive out to a tailgate in Bloomington or South Bend, or if you need a work Jeep that can handle whatever the weather situation may be, the perfect Jeep may just be a few clicks away.