Looking for the Best Commuter Car? Here Are Our 5 Favorites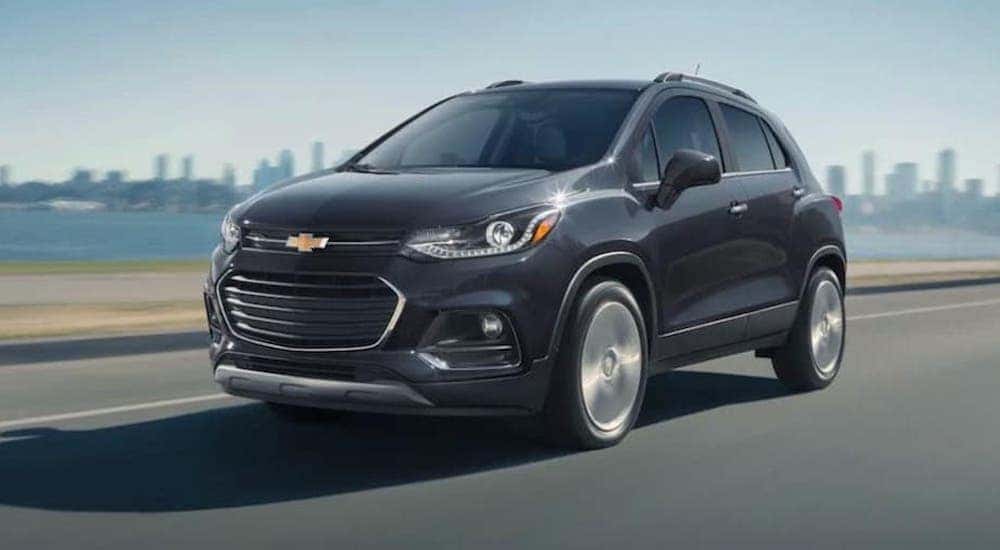 As the world prepares to go back to the office and fuel costs rise to record levels, commuters everywhere are reevaluating their transportation needs. Is my car fuel efficient? Does it contain the right driver-assist safety features? Can I connect my smartphone and listen to podcasts to pass the time? Answering no to any of these questions might mean it's time to consider working with Online.cars, your online car dealer in Lawrence, Indiana.
Actually, when you buy from an online dealer, it doesn't matter if you live in Lawrence, Indiana or Bristol, New Hampshire. That's the beauty of e-commerce; it abandons geographical convenience and gives buyers the option of shopping from home. Just like no one really visits the bookstore to buy the latest bestseller anymore, car buyers are foregoing traditional dealers and buying online instead.
As you contemplate the best vehicle for your short or long-range commute, it pays to consider specifications like fuel economy, driving range, and even size category. You'll also want to think about in-vehicle comfort and convenience since that commute becomes a lot less stressful when you're not bored or uncomfortable. Here are our five favorite commuter cars and why they deserve a closer look.
#1: Best for Crossover Lovers on a Budget: The Chevy Trax
If you like cute, peppy crossovers but your budget demands affordability, the Chevy Trax is for you. This little SUV combines athletic exterior styling with a handful of must-have interior comforts that make it a joy for commuting. Even brand new Trax models start in the very low $20,000 range, so fetching one at a low price on the used market is almost a guarantee.
The Trax made its U.S. debut in 2015, so all models come with modern safety and infotainment features. In addition, the Trax is available with all-wheel drive, making it a great choice for cold-weather commuters. It features an economical four-cylinder engine that pushes fuel economy ratings into the 30+ range on the highway. The Trax is a true fuel sipper that will save you big in ownership costs.
Regardless of the model year, most Trax trims feature a 7-inch infotainment touchscreen with Apple CarPlay and Android Auto connectivity, so displaying navigation instructions or accessing app-based entertainment is seamless. The Trax receives a 5-Star Overall Safety Rating from the National Highway Transportation Safety Administration, making it a safe choice for buyers logging tons of miles.
#2 Best for Luxury Seekers: The Mazda CX-5
Slide behind the wheel of a Mazda CX-5, and you might forget you're not driving a luxury European import that costs thousands more. That's the beauty of Mazda's compact bestseller and the main reason it sits at the top spot on most automotive journalists' "best crossover" lists. The CX-5 combines premium interior finishes with precise ride handling characteristics, giving the buyer a no-compromises option in the crowded compact SUV category.
Most CX-5 model years contain multiple trim choices, offering broad appeal for all types of buyers. Shoppers on a budget will appreciate models like the S and the Select, while performance-seekers can opt for turbocharged versions with impressive horsepower ratings. Either way, all CX-5 trims share a few common traits, including spacious seating for five and impressive fuel economy ratings.
Whether you want all the bells and whistles, or you just seek an SUV with high reliability ratings, the Mazda CX-5 fits the bill. Outfit your CX-5 with all-wheel drive, and you're ready to tackle the commute no matter the weather. The confidence-inspiring CX-5 will add a little touch of elegance to your drive.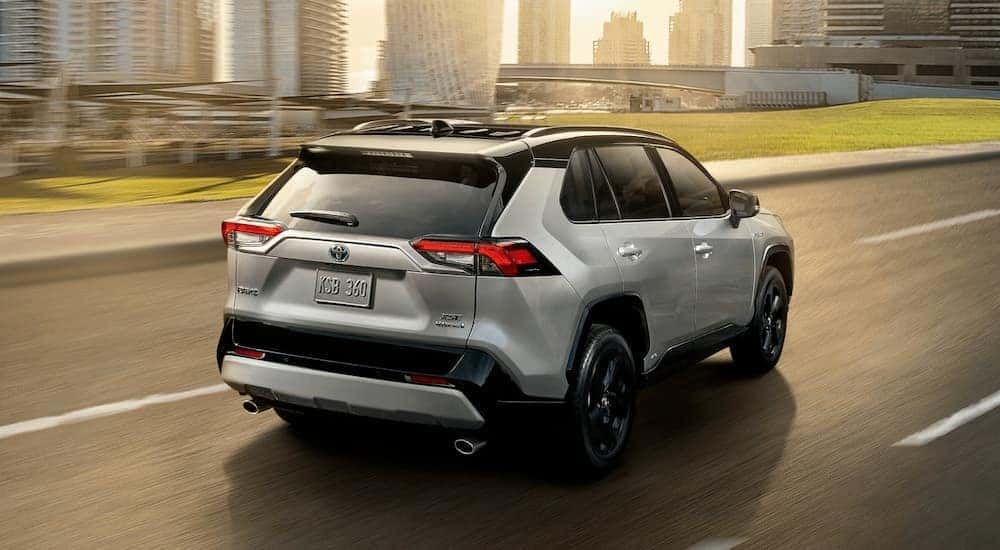 #3 Best Hybrid Crossover: The Toyota RAV4
Toyota is known for building hybrid cars and SUVs that optimize fuel economy without sacrificing acceleration and performance. One of the Japanese automaker's most popular models, the RAV4, is tailor-made for commuters. Add the available hybrid powertrain, and you'll achieve fuel economy ratings in the 40 MPG range. Toyota priced its Hybrid RAV4 models within reach of commuters, so finding a bargain on the used market won't be too difficult.
Hybrid commuter cars left a lot to be desired in the early days, but they've come a long way. Gone is the vanilla styling and golf cart-like acceleration: today's hybrid crossovers, like the RAV4, boast impressive horsepower ratings and feature all-wheel drive for extra traction on wintry, wet days. Toyota's CVT transmission enhances fuel efficiency and delivers a smooth-shifting ride.
It might be hard to find a used Toyota RAV4 because most new RAV4 Hybrid buyers keep them for years. Given Toyota's reputation for durability and reliability, we can't say we blame them. It's worth waiting for your online dealer to locate the perfect RAV4 Hybrid for you, though, so if getting your hands on a new (to you) car isn't urgent, consider holding out.
#4 Best Overall Sedan: The Honda Accord
The Honda brand is synonymous with dependability. While that may not be the sexiest attribute for a car, it's certainly helpful for commuters. The last thing you need is to break down on the side of the highway, and while no car guarantees you won't, the Honda Accord comes close. Offered in a variety of body styles, the Accord is most known as a four-door sedan. Every model year includes multiple trims, so buyers can select from tons of options at just about every price point.
Honda offers advanced safety technology in and around every Accord, from semi-autonomous driver-assist systems in newer model years to sophisticated airbag placement and crumple zones designed to keep occupants safer during a collision. Honda also manufacturers Accord models with a fuel-saving hybrid powertrain. Drivers can switch to EV mode and enjoy full-electric power, but even in hybrid mode, the Accord delivers impressive fuel economy ratings. Honda sells hundreds of thousands of Accords every year, so the used market is loaded with inventory. That's good news for used buyers since these popular sedans offer class-leading reliability.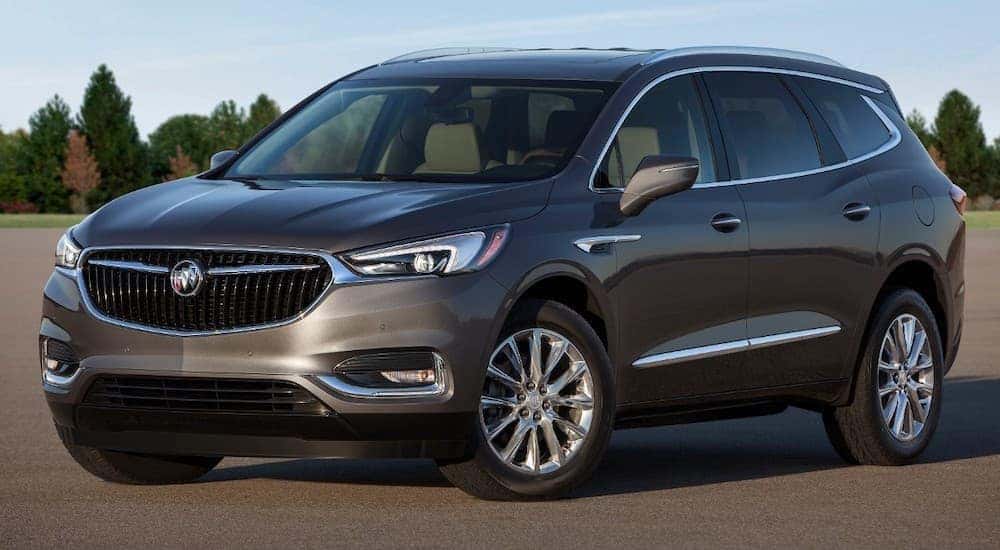 #5 Best 7-Passenger SUV for Carpoolers: The Buick Enclave
If you need three rows of seats but can't imagine captaining a massive SUV every day, Buick has good news for you. It's called the Enclave, and the automaker created it for buyers who need space but not at the expense of drivability. The Enclave dates back to 2007 when Buick launched it to feed Americans' growing demand for SUVs.
Earlier models offered a second-row bench seat to up total passenger seating to 8, but today's version favors a set of captain's chairs. Unless you need the extra spot, your carpool buddies will appreciate the more spacious 7-passenger configuration. The second-generation Enclave made its debut in 2018, offering tons of in-vehicle infotainment and advanced driver-assist safety systems.
The 2018 redesign also ushered in commuter-friendly features like LED headlights, more interior space, and better ergonomics for the driver. Features like tri-zone automatic climate control mean you won't get complaints from third-row passengers, and the generous 8-inch touchscreen crisply displays navigation via a wired Apple CarPlay and Android Auto connection.
Commuter Cars Come in All Shapes
Gone are the days when commuters were forced to buy tiny hatchbacks to achieve big fuel savings. Today, you can choose from a variety of body styles in all different size categories. Automakers are hard at work shrinking engines, utilizing lightweight materials, and improving performance, so buying for practicality isn't quite so limiting.
We picked our five favorite commuter vehicles, but the market is loaded with tons of options. To keep your search focused, consider the type of vehicle you want, whether a sedan, a crossover, or a pickup, and then compare specifications to uncover the model that best combines features and fuel economy. From there, it's a simple matter of picking the color.
Dare we say, buying a commuter car is fun! That's especially true when you shop with Online.cars. Forget taking days off from work to complete your transaction. Instead, shop from home and enjoy all the benefits of virtual car buying. You'll be glad you did.