Looking for Used SUVs for Sale in Indianapolis?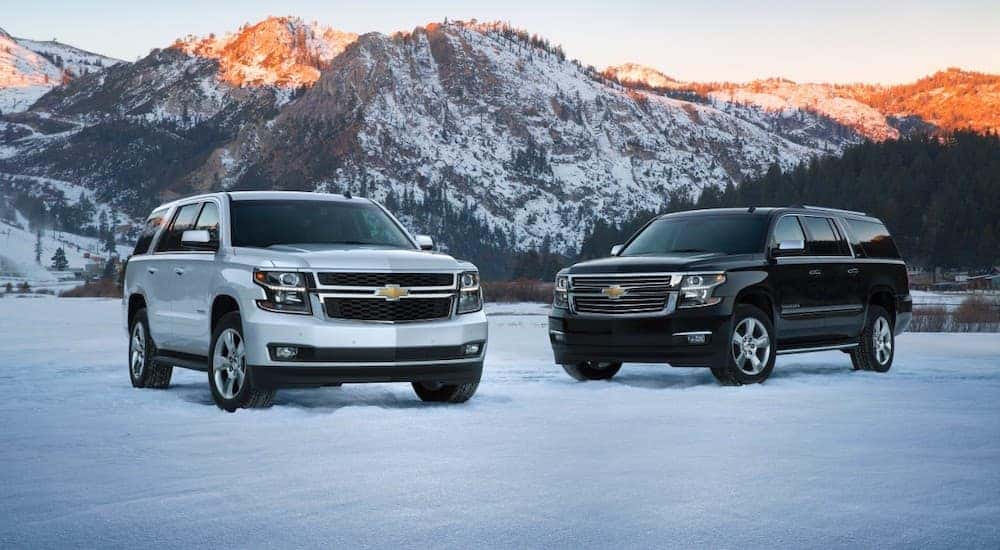 Sport utility vehicles are all the rage nowadays. They are more popular than ever before and have taken over cars and trucks as the most purchased vehicles in the United States. This includes used SUVs, as well. Everyone, from mom and pop lots to corporate megastores, have used SUVs for sale. Indianapolis drivers can find them anywhere without having to look too hard. In the technological age we live in, 'everywhere' also includes the internet.
Sure, you can go to used SUV lots and spend hours walking miles and miles between rows of vehicles. You might find something you love, and you might waste an entire afternoon and not find anything. Are you really willing to waste an entire afternoon at one or more car lots and not see anything you like? There has to be a better option, right?
At Online.cars, you can spend all afternoon browsing our vast inventory without having to take a step. What's more, you can look through hundreds, even thousands of vehicles at our site that you might not be able to find at any one other place.
Take a Look at Popular Options
Chevy
Chevrolet has a wide range of SUVs, including the subcompact crossover Chevy Trax, the compact crossover Chevy Equinox, the mid-size crossover Chevy Traverse and the full-size Chevy Tahoe. Of course, there is always the full-size Chevy Suburban, which has been around for more than 80 years. Additionally, the Chevy Blazer is back as a new and improved mid-size crossover. It looks much different than the Chevy Blazer of old, and further reinforces Chevy's leadership role in the SUV market.
Ford
Ford also has quite a few SUVs to offer. These include the mid-size crossovers Ford Edge and the Ford Explorer, both of which are among the best-selling SUVs in the country. The Ford Ecosport is the subcompact crossover offered by Ford, while the Ford Expedition is the full-size model of the family. All of these are extremely popular in both the new and used markets.
Jeep
Jeep has long been a mainstay in the SUV market, ever since the iconic Jeep Wrangler hit the roads of Europe in World War II. Jeep also offers the mid-size Jeep Grand Cherokee and the compact Jeep Compass. All of these models have undergone changes in style and size over the years, particularly the Cherokee nameplate, so you have a ton of options in the used Jeep market.
Toyota
Toyota first made a name for itself in the car world, but has since built up quite the reputation in the SUV arena. Their range of SUVs run from the sporty Toyota RAV4 and Toyota Highlander to the mid-size Toyota 4Runner, which is one of the longest lasting SUVs on the road, to the full-size Toyota Land Cruiser. These Toyota SUVs do a great job of combining luxury, utility, and affordability. You should have no problem finding a great used Toyota SUV.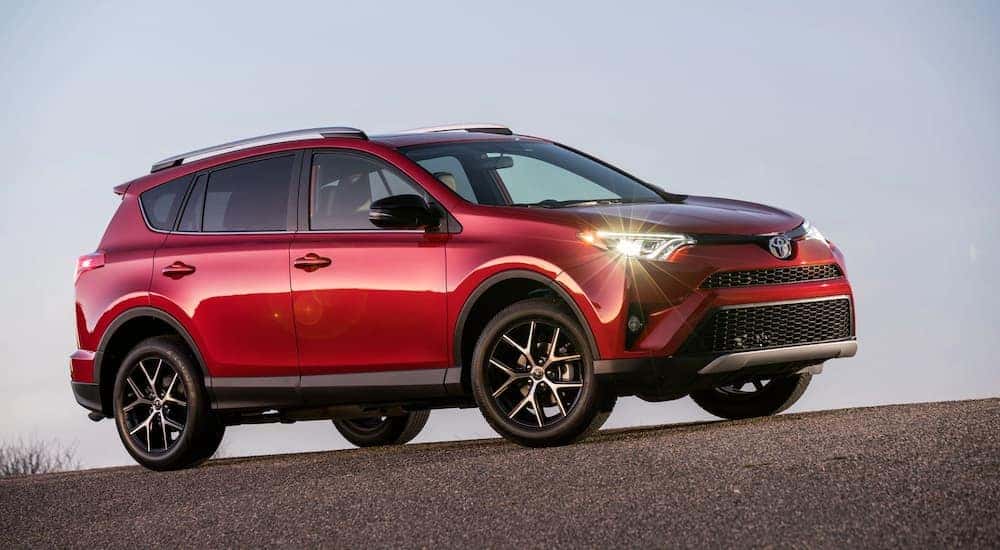 Nissan
Not to be outdone, Toyota's Asian counterpart Nissan also has plenty of options in the SUV market. Among them are the subcompact crossover Nissan Kicks and the Nissan Juke. Both of these have found popularity in younger drivers due to their contemporary design and great fuel efficiency. Nissan also offers the mid-size crossover Nissan Pathfinder.
Buick
If you are looking more into the luxury end of the SUV world, Buick has that covered. The Buick Enclave is the mid-size offering, the Buick Encore is the subcompact of the family and the Buick Envision, the newest member of the Buick clan, fits snuggly in between them as a compact SUV. Each features the luxury and elegance that Buick has been known for, for decades.
Cadillac
Cadillac also has a fair share of the luxury market, just as they have in luxury sedans for a very long time. The Cadillac Escalade is synonymous with the luxury SUV, and it has been for nearly twenty years. The Cadillac Escalade is a full-size SUV, while the Cadillac XT5 is a compact crossover that is fairly new to the Cadillac family. Cadillac also has two upcoming SUVs – the subcompact XT4 and the mid-size XT6. As they are still brand new, we do not expect to see them in the used SUV market for a while. Just know that they are out there and will undoubtedly bring the same level of luxury and elegance that all other Cadillacs have for generations of drivers.
This is only a sampling of SUVs from around the world, but it is pretty representative of what you can see on American roads anywhere. You would be hard-pressed, in Indianapolis or anywhere else, to find this wealth of automotive range on any single lot in the country.
Benefits of Shopping with Online.cars
Most corporate lots are linked to a single automaker or its parent company. For example, you could go to your local General Motors affiliated lot and see Chevy, GMC, Cadillac, and Buick SUVs. You might even find a Toyota or Ford that has been traded in. That is your best case scenario for a big lot, and even then the choices outside of GM vehicles will be very slim.
You could go to a local unaffiliated dealership, such as one that has all makes and models. However, your overall model choices will be even slimmer than the bigger dealership, even though they might have an overall bigger automaker selection. Not only that, you don't always have the guarantee of getting a quality used SUV at a mom-and-pop dealership.
Now, here is the fun part. At Online.cars, you have virtually unlimited access to vehicles from across the country. Our unique process will get you any used vehicle you want, regardless of where it is. Say you are looking for a specific model year for the Jeep Grand Cherokee, with a certain mileage inside a certain budget. Even at a Jeep superstore, that might be a difficult find. At Online.cars, it won't be.
Financing with Online.cars
On top of the ease and convenience of being practically guaranteed to find the used SUV you want, Online.cars also works with credit backgrounds of all kinds. Whether you have stellar credit or less than exemplary credit, Online.cars will work with you to get your vehicle. That is guaranteed.
You might be asking yourself "How will I get my perfect Jeep Grand Cherokee from Atlanta, Georgia when I live in Indianapolis?" That's easy—free delivery! That's right, we will deliver your newly purchased used vehicle right to your door, and we will do it for free.
Online.cars also guarantees that each vehicle we sell has a clean CARFAX vehicle history. Our screening process eliminates any vehicle that has been in an accident or sustained other damages, such as fire, water or hail, among other potential damages. By using Online.cars you are guaranteed to have a safe, reliable vehicle that does not have a hidden history.
Online.cars
Wouldn't you rather have the convenience of doing your used SUV shopping from the comfort of your own home? It is going to be a hot summer, pretty much wherever you are. Do you want to spend an afternoon walking around used car lots, searching for something that might not even be there? Or would you rather spend some time with your laptop or smartphone in the air conditioning? At Online.cars, we definitely prefer air conditioning.