No Credit? Don't Sweat It!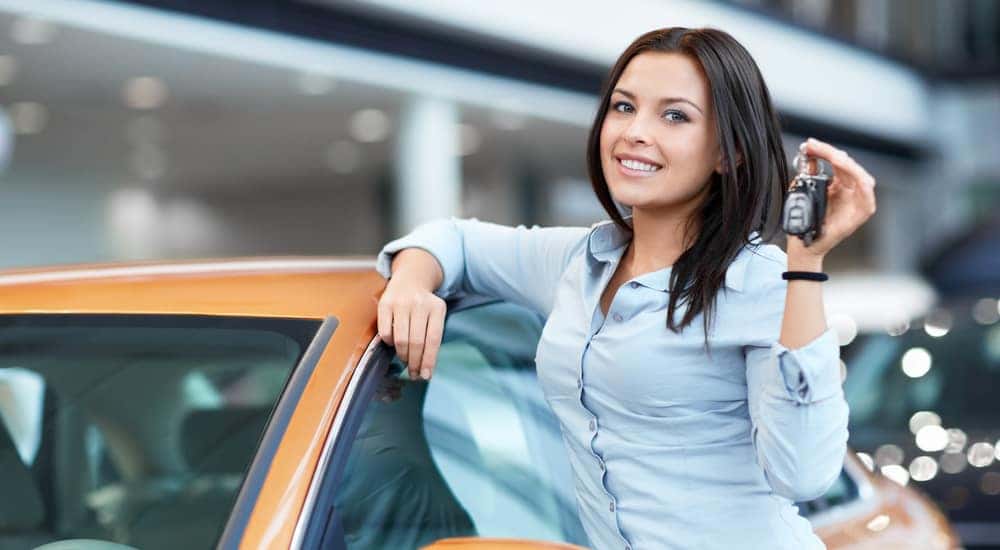 Unfortunately, some of us have experienced a time or two when we have been declined financing due to a "lack of credit history." Although you know that you are a reliable borrower and will be able to make on-time payments, the history does not exist in order to support it. If you've found yourself in a situation like this, what can do you to gain the financing to purchase a new vehicle? Well, there are several no credit car loan options in the Columbus, OH area. If you're a local, you've probably already explored some, including, the infamous Buy Here Pay Here programs. We're here to provide you with a better option and outline the facts about no credit car loans in Columbus and to give you the opportunity to make an informed decision about your next big purchase.
How Does My Limited Credit Affect My Ability to Secure Financing?
In all honesty, most lenders will choose not to finance someone who has limited credit experience due to the inherent risk. Although this is immensely frustrating for first-time car buyers or those who have little-to-no credit history but know that they would be a reliable lendee, there are options. If you're in this situation, you know how irritating this can be. Although there are not many alternatives, aside from building up your credit prior to applying for car loan financing, there are some potential alternatives. If you're looking for a no credit car loan, there are several options in the Columbus area. Although some are better than others, it's nice to know that you at least have options to choose from. It's important to make an informed decision in order to avoid any potential issues or undesirable situations. If you're in this position, it's important to do research prior to committing to a dealership or loan. Ultimately, you'll need to decide which option best fits for needs and your lifestyle.
What are My Options?
There are countless options available to you, although, some are more reputable than others. You want to be wary of cash only sales or exuberant deals because they are probably too good to be true. You want to shop with a dealership (or a dealership alternative) that has an established reputation for excellent customer service and a great inventory. Although this seems like a tall order to fill, there are several options available to you in the Columbus area. Whether you're ready to purchase a vehicle today and need to secure financing ASAP, or you're simply testing the waters, you'll be able to find local dealerships who will provide you with the information necessary to make an informed decision. Shop around, call around, and ask friends and family for recommendations.
Advice: Don't Be Afraid to Think Outside The Box
If you fall into a trap set up by a dealership, it may be difficult to get out of it. By this, we mean to be wary of dealerships who offer seemingly excellent Buy Here Pay Here programs (or something similar) with outrageous interest rates. They will provide you with financing, but in the end, you'll end up paying much more than you originally borrowed. More often than not, they will say almost anything to get you to accept one of these loans in order to make some money off of you. Though this may be fine in certain situations, especially if you really need a reliable vehicle, it's important to understand that you do have alternate solutions to this issue. Our advice to you is to think outside the box when it comes to no credit car loans. You may need to get creative and think of solutions that you've never considered before. For example, you may want to consider a dealership alternative, such as Online.cars.
What is Online.cars?
Online.cars is a dealership alternative that will be able to help you secure financing, even if you have little-to-no credit. If you're tired of being told "no," simply due to the lack of credit history, give Online.cars a call today. We are always happy to help those with small amounts of credit history get into a safe and reliable vehicle. We are an online dealership, meaning that you'll be able to peruse our inventory at any time of day or night, and you'll get individualized attention based on your specific needs by an Online.cars representative. That being said, our customers truly appreciate our dedication to customer satisfaction. Gone are the days of suffering through lackluster customer service in order to purchase a vehicle. With Online.cars, we put you back in the drivers' seat of the entire transaction. From start to finish, the entire process is focused around the customer and their needs.
Why Choose a Dealership Alternative?
When dealerships are so common, especially in the Columbus area, why would you choose to shop with a dealership alternative? This is a great question and is one that we are asked frequently. To be honest, we believe that the way that a dealership functions requires an update to match the high demand needs of 2019. If you are someone who frequents Amazon Prime, you know how important instant gratification and exemplary customer service is. That being said, why should your car dealership experience be any different? The short answer is: it shouldn't be and doesn't have to be. Your experience at Online.cars will be easy, time efficient, and truly pleasurable. If you're ready to say "goodbye" to the dealerships of the past and "hello" to the future of car sales, it's time to visit our website at Online.cars. You'll be amazed by how much this experience will impact your thoughts and feelings regarding the entire car-buying experience. Not convinced? Visit our website or give us a call today, you'll be amazed by the distinct differences.

The Online.cars Advantage
It's not enough to simply say that Online.cars is a smarter alternative to the traditional dealership. This experience will truly change the way that you shop for vehicles forever. After you experience the Online.cars advantage, you'll never want to experience a traditional dealership again. If you've had a negative car buying experience, you know how important customer service is to the success of the sale. That being said, you also know that shopping with anything less than the best is simply a disappointment. If you haven't been pleased with your experiences at traditional dealerships, maybe it's time to switch it up. If you believe so, we're ready to help! Online.cars is the best dealership alternative around. If you're ready to experience something completely different than you're used to, don't delay contacting us! We are always ready to assist you with your car buying needs!
No Credit Car Loans Columbus – Ready to Commit?
If you're ready to find a no credit car loan in Columbus that will fit your needs, we encourage you to contact us at Online.cars. Although we understand that not everyone will want to shop a dealership alternative, we encourage you to step out of your dealership comfort zone and to experience something that will truly revolutionize the way that you shop for vehicles. We are confident that if you try us, you'll love us! If you are ready to commit to a dealership and a loan option, give us a call! We're available 24/7 and are ready to assist you!