Online Car Shopping: Top Six Used SUVs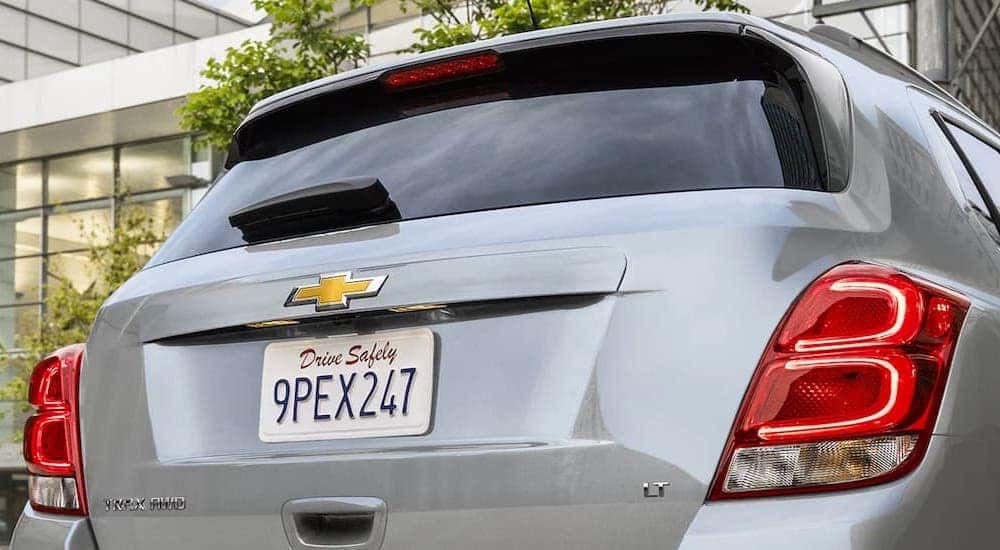 With smartphones and widely available internet access, in many ways, the future is now. There's no mistake; the internet has opened up pathways to many new experiences, and in many cases, has simplified the tasks that we all grew to know. One of these advancements is online car shopping, and nowadays, you can do your shopping, conduct a transaction, and receive your vehicle, all from the comfort of your home. Alongside the help of a nationwide search engine that gets constantly updated, you can find the perfect vehicle for you, whether it's a sedan, hybrid, pickup truck, and of course, SUVs. We've compiled ten of the greatest used SUVs that you can find on the market today, so read on to learn which one you should consider.
#1. Chevrolet Trax LT
The Chevy Trax has always been known for its value, and at the time of its release, it offered a decent amount of cargo space amongst its peers. Early models such as the 2015 Trax had a maximum cargo capacity of 48.4 cu.ft. and excellent fuel efficiency thanks to its turbocharged engine. Models that succeeded it, even the most current variant, have retained this turbocharged 1.4L engine, meaning every Trax model to date will achieve 138 hp and 148 lb-ft of torque. This engine helps older models such as the 2015 Trax achieve EPA-estimated ratings of 26 MPG city and 34 MPG highway. The LT is the trim level right above the base trim, also known as the LS. Because the base trim is so feature-rich, the LT adds more quality-of-life features such as cruise control, for example. If you're going to buy a Chevy Trax, get a pre-owned model.
#2. Chevy Equinox LT
Chevy's Equinox has been around for some time, first appearing in the mid-2000s. Because of this, there is a multitude of used Equinox models on the market today, some of which offer even greater choices than the newest model. These changes have been rather drastic over the years, such as a V6 engine in older models such as the 2016 Equinox that's not in the lineup anymore. The LT is a higher-end trim on this model, and you can expect amenities such as power-adjustable seats, among others when you choose this particular trim.
With the latest Equinox, Chevy has turned the multiple available powertrain configurations from models into one singular option. So, if having a choice of different engines, one of which might even be a diesel option, is important to you, then you are going to want a model from 2017 to 2019. 2017 had some excellent options, like the 3.6L V6, and the 2019 model had the option of a 1.6L diesel engine if you can find a model that has it. When shopping used online, keep your eyes out for this high trim model with a variety of engine options.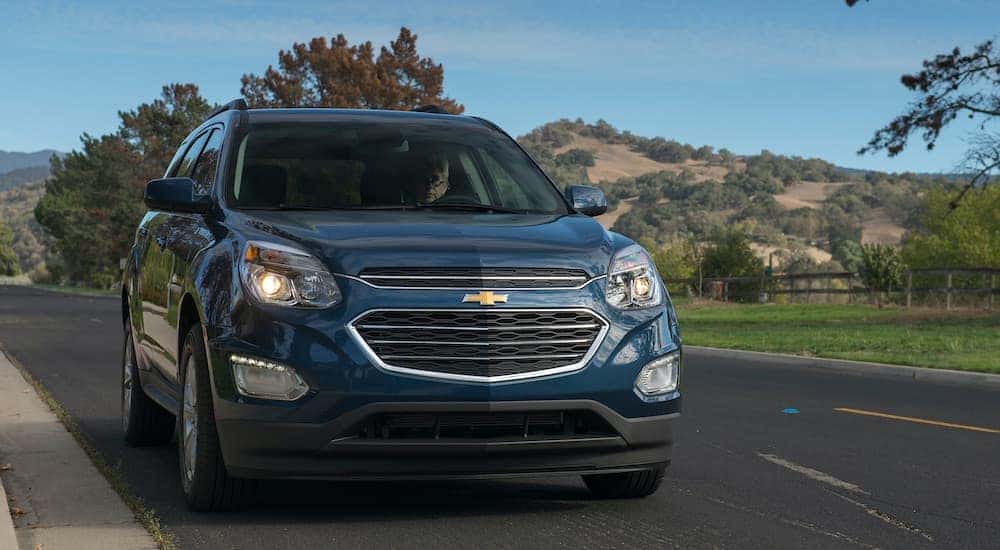 #3. Chevy Traverse LT
The Chevy Traverse is another older SUV model much like the Equinox but came out several years after. Unlike Equinox, however, the Traverse has always been centered around performance. This has been the case for the entire time on the market as the Traverse has always offered a 3.6L V6 engine to go along with it. Historically, the V6 was the only option for the Traverse and could produce impressive results such as 281 hp and 266 lb-ft of torque, as seen in the 2016 Traverse.
Even later models such as the 2018 Traverse would increase the specs up to 310 hp and 266 lb-ft of torque, keeping up with its maximum towing capacity of 5,000 lbs. Models between the years of 2018 and 2020 also offered a turbocharged 2.0L I-4 that you could utilize instead, which offered lower horsepower and greater torque output with 255 hp and 295 lb-ft of torque. This model offers the LT trim in two different styles, one with cloth seats and one with leather seats, so there are options to look for when shopping online. Also, much like the LT for the other Chevy models, you can get some exciting infotainment and technical features as well.
#4. Jeep Wrangler Unlimited Sahara
If you know Jeep, you likely know or have experienced the Wrangler to some extent. The Wrangler has been around since the late '80s, and for many off-road enthusiasts, it has been their tool of choice for years. Some older models, such as the 2016 Wrangler, pair a 3.6L V6 engine that produces 285 hp and 260 lb-ft of torque with a 6-speed manual transmission. Some later models, such as the 2018 Wrangler, had the option of a turbocharged 2.0L I-4 that produced 268 hp and a much greater 295 lb-ft of torque.
Couple this with some of the very best off-road features around, such as a dedicated 4×4 system and ample ground clearance, and you've got yourself one of the very best vehicles for the occasion. The Unlimited Sahara Trim adds a few notable extras, such as available ambient lighting for your cabin along with a built-in camera that you can opt for to observe the trail ahead. So, if you want a Wrangler with a little bit extra, this is the one you need to get.
#5. Jeep Grand Cherokee Laredo
The Jeep Grand Cherokee has been around since the early '90s and has become a force to be reckoned with in the marketplace. The Grand Cherokee offers far greater performance and a larger cabin than the Wrangler, and this is best seen in models such as the 2016 Grand Cherokee, where there are four available powertrain configurations to select from, all paired with 8-speed automatic transmission. The most notable of the bunch is the diesel-powered 3.0L V6 that produces 240 hp and 420 lb-ft of torque, and the massive 6.4L V8 that produces 475 hp and 470 lb-ft of torque at the cost of fuel efficiency.
Some models, including the 2018 Grand Cherokee, offered a supercharged V8 that could produce an even greater 707 hp and 645 lb-ft of torque. Additionally, Grand Cherokee models such as the one from 2016 offer 68.3 cu.ft. of space against the 2016 Wrangler's 56.5 cu.ft. The Laredo is the base trim, but it still offers some excellent features that you might find you prefer over those in Jeeps other models like the Wrangler. Explore your options when shopping for this model online.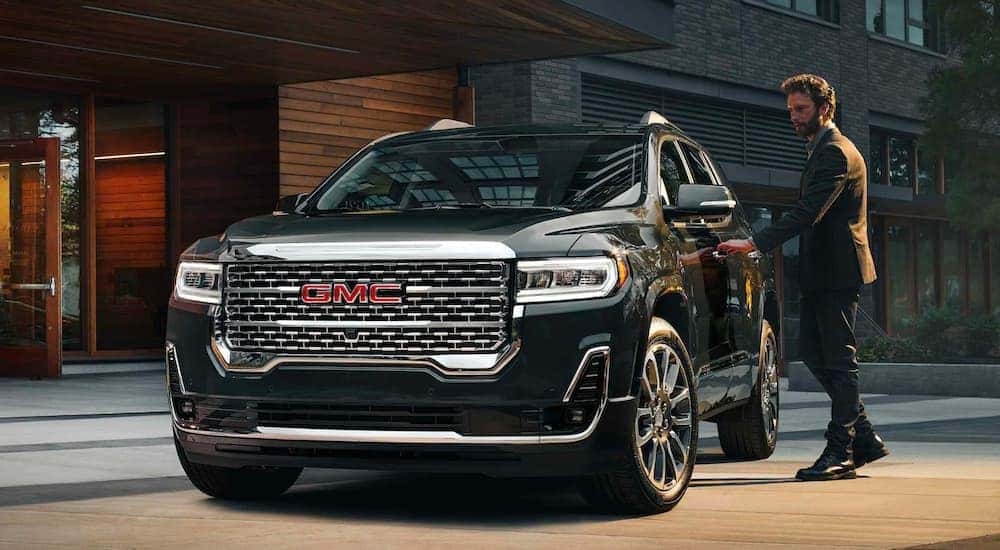 #6. GMC Acadia Denali
GMC's Acadia is well known for a few things, including power, reliability, and most importantly, space. The Acadia is a mid-size SUV that offers exceptional cargo space across a wide range of its model years. Utilizing a 2017 Acadia as an example, it can seat up to seven passengers and has a total of 79 cu.ft. of maximum cargo space. Older models such as this one are offered with two different powertrains, but most are likely going to want to opt for the more powerful of the two. The first is a standard 2.5L 4-cylinder that produces 194 hp and 190 lb-ft of torque, but the available 3.6L V6 produces 310 hp and 271 lb-ft of torque, a 59.79% and 42.6% increase over the stock engine.
Although some earlier models may lack these features, later ones such as the 2017 Acadia were coming standard with an infotainment center alongside popular features such as Apple CarPlay and Android Auto. Other tech-centric features are also here, such as Bluetooth and an internet hotspot that you can sign up for. The Denali is the best available trim for the Acadia and will come with plenty of advanced safety features as well. Every Acadia trim holds up against the test of time, and used Acadias are highly popular amongst GMC fans. Overall, the Acadia is a fantastic vehicle, and should you find one at the right price, especially the Denali trim, we highly recommend it.