Run Toward the Future and Away From the Used Car Lot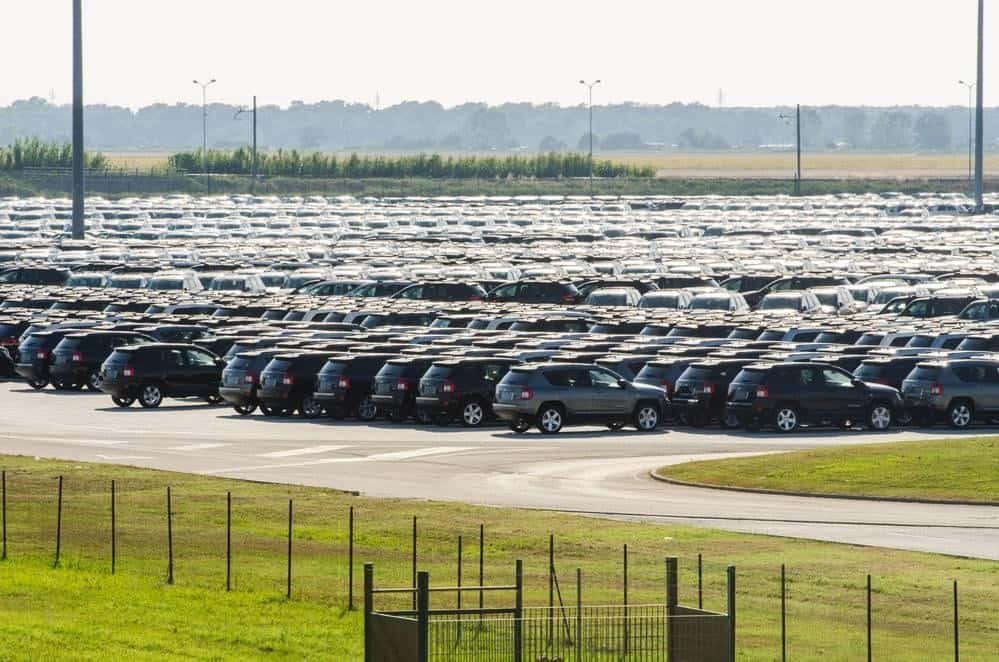 Looking to purchase a pre-owned car that you can call your very own? Sick and tired of the set of wheels you have been trouncing around town in? Whether your current vehicle simply no longer meets your needs, or is a source of embarrassment every time you sit behind the wheel, doesn't matter. The fact is, you need to get rid of it and get a new one ASAP. You can't afford a brand new vehicle quite yet, but the very thought of heading into a used car dealership gives you stress-induced hives. You've looked into local dealership options like Joseph Chevrolet, but their used car selection is limited, and you have your heart set on a very specific type of vehicle, with an even more detailed list of "must-haves." You have always been the type of person who is eager to please, and you know that if you head into a local dealership you will likely be talked into a purchase you don't want to make. Don't set yourself up for car buyer's remorse, instead hightail it out of that dealership and onto the internet with online.cars.
Joseph Chevrolet vs online.cars
To better illustrate the difference between outdated in-person car dealerships and a web-based car finding service, go down the line and compare the two side-by-side. While Joseph Chevrolet is a well reviewed local Cincinnati used car dealership, online.cars is a better solution to car shopping. Joseph Chevrolet represents the past, while online.cars stands strongly focused on the future.
• It's All Online – American consumers are able to find just about anything their heart desires online, with the simple click of a button. A lot of those items even come stamped with a same-day-delivery guarantee. While the entirety of American consumerism can be easily found online, what about used car shopping? Unfortunately, aside from Craigslist and other unreliable avenues, high quality used cars aren't easy to locate on the world wide web. Local car dealerships try to offer an "online dealership" platform, but these half-hearted attempts essentially boil down to a cleverly designed tactic to get you through the showroom doors. Finding and purchasing a used car online shouldn't be difficult, and it isn't with online.cars. When you are ready to add a used car to your online shopping list, be sure to check out online.cars.
• It's Customer Focused – Let's face it – one of the reasons you are dreading your next new-to-you vehicle purchase, is having to deal with the representatives at the dealership. From the commission-motivated sales guy, to the back-and-forth pricing game, to the condescending finance manager, shopping in person for a used car can be one of the worst ways to spend your day. online.cars, on the other hand, is as focused on your complete satisfaction as they are on finding you the perfect used car, truck, or SUV. As a web-based car finding service, online.cars customers won't be treated to a runaround or what amounts to a time-wasting vortex of deception. From wherever you are right now, you can begin the process of finding and purchasing your next pre-owned vehicle without even having to speak to another human being. While local dealerships like Joseph Chevrolet are laser-focused on their own personal gain, online.cars is only interested in your utmost happiness.
• It's Straight-Forward – Sick of getting the runaround when it comes to the cost of the used car you have your heart set on buying? You aren't alone. Most car shoppers cite discrepancies in vehicle prices as one of their biggest complaints against dealerships. online.cars clears the murky waters when it comes to pricing used vehicles. When your online.cars representative sends you used vehicle options to consider, their actual price will be clearly displayed. No bargaining, no uneasiness, and absolutely no gimmicks or games. Just transparent, straight-forward prices that everyone can be happy with.
• It's Convenient – When we say that car shopping is inconvenient, we mean it. Likely one of the most inconvenient shopping experiences you will ever embark on, used car buying is as tedious and time-consuming as it is stressful. With online.cars, finding and purchasing your next new-to-you car couldn't be any easier. Simply fill out a quick online form, and the online.cars team immediately gets to work. Once a few great used vehicle options have been chosen out of over 100,000 possibilities in the online.cars database, your representative will send you an email detailing three prime candidates. Once you zero in on a single one, online.cars will have the vehicle delivered to the Cincinnati area for you to take out for a test drive – with absolutely no obligation to buy. If that doesn't sound like a convenient way to purchase your next pre-owned car, we don't know what would!
• It Saves You Money – The next time you step into a local dealership like Joseph Chevrolet, take a moment to count all of the lights in the brightly lit showroom, and how many employees are on the payroll. The price you end up paying for your newly acquired car will certainly go toward keeping the lights on and compensating team members. It may not be listed on the actual sticker price, but after dealer fees and other miscellaneous line items, the reality will be painfully obvious. This is the nature of business regarding physical dealership locations, but isn't the case with online.cars. online.cars is based online, so you can purchase your vehicle knowing that the price you pay is fair, balanced, and not inflated to account for overhead.
Run Away From the Past and Toward the Future
online.cars isn't the future of car buying, because online.cars is already here. The web-based car finding service has already connected hundreds of drivers with the used cars they were hoping to find, all without stepping foot inside of a physical used car dealership. online.cars delivers everything you want in a used car shopping experience, and takes all of the gunk you dislike, out of the equation entirely. Don't spend another day stuck in the past of car shopping, especially when it comes to securing a high quality pre-owned vehicle. Instead, give the experts at online.cars the opportunity to introduce you to the future of car buying.