Shopping for Your Next Car in Reynoldsburg Without Leaving Home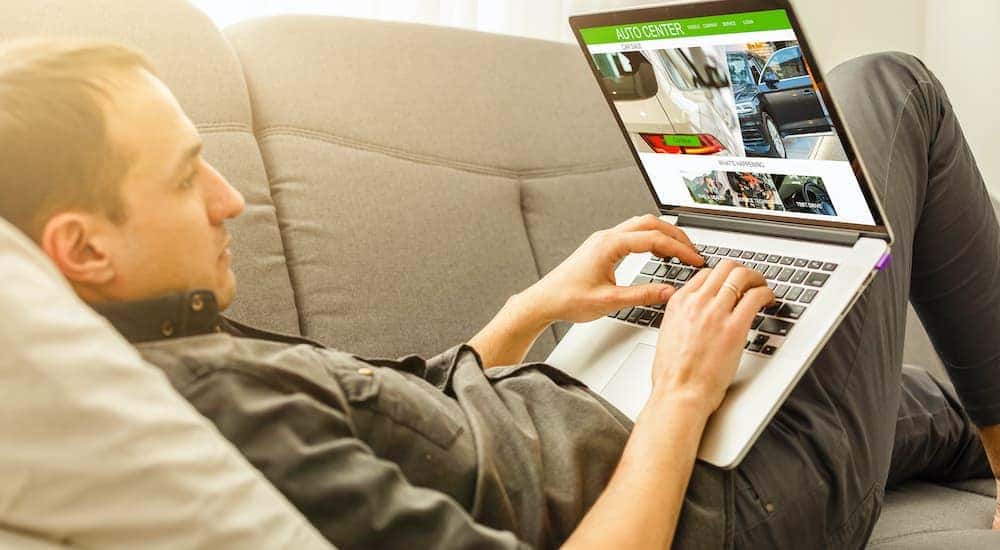 Do you remember the last time you went to buy a car? We're guessing it wasn't the most pleasurable experience. If you had looked for a Reynoldsburg online car dealership, you probably could have avoided all this, but maybe you were unaware you could buy a used car on the Internet. So, instead, you got dressed, grabbed a quick breakfast, and spent the next day driving from dealership to dealership all over Reynoldsburg. Each one gave you the same pitch, telling you why their dealership was better than the one down the block. Then, each dealer proceeded to show you a limited number of used models, each of which was pretty much indistinguishable from the ones offered by the other dealers. By the end of the day, you probably felt overloaded, had a splitting headache, and wished you hadn't gotten out of bed that day, right?
What if we told you that you could find your next used vehicle without leaving the comfort of your own home? At online.cars, we sell the top used cars all through our easy-to-use website. All you have to do is get your favorite beverage, turn on your desktop, laptop, or tablet, go to our website, and start browsing. Take your time to check out all the different models we have to offer, and then either call or set up an online appointment with one of our Vehicle Solution Specialists, and you are ready to go. You can even do this without having to get out of bed!
Let Your Imagination Roam Free
Think back to the last time you drove around Reynoldsburg, looking for your next car. You may have known exactly what you wanted, but found it difficult to find. Let's say you were looking for a Jeep Wrangler Unlimited that is Trail Rated since you wanted a vehicle that could handle the trails around this part of Ohio. Maybe you found a dealer who had a used Jeep Wrangler Unlimited for sale, but it wasn't Trail Rated. Another one may have had a Trail Rated model, but it was only the two-door Wrangler model, so it wasn't exactly what you wanted. You probably found it very frustrating.
We take all of that frustration out of the process. Our Nationwide Search engine allows you to check on the availability of any model you may desire, from year and trim, down to specific features, color, and equipment. In other words, you can be as broad or specific as you want in your search. Maybe you have your heart set on a Dodge Challenger R/T in fire engine red or a Chevy Colorado Z71 in black? Our search engine lets you find these down to the specific features on your desired vehicle's infotainment system. This is definitely easier than driving around town on a busy Saturday. The only limit here is your imagination.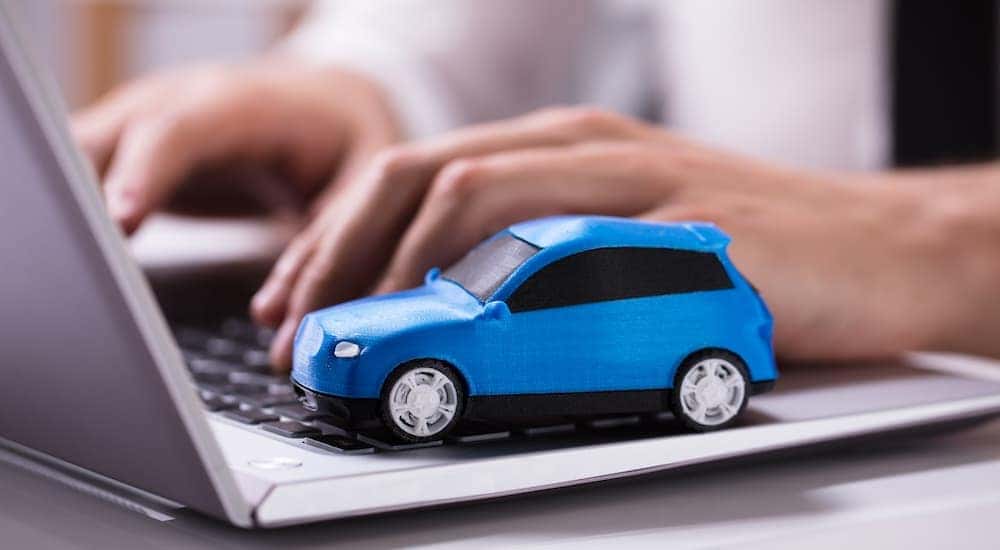 Just the CARFAX, Ma'Am
Another problem with buying a used car in town is the issue of quality. While most dealers are reputable, there are sadly too many in the automotive business who are not trustworthy. Unless you have dealt with the local dealer before or gotten a referral from someone you know well, you are flying blind when buying a car from a dealership. This is especially true when you are buying a used car. There is no way to know if the used car you are looking to buy is in good condition or is a lemon. If you buy one that turns out to be less than advertised, you may have a problem getting a refund.
We help you get around this issue by providing you with a fully transparent process. Sure, you may be skeptical about buying a car online. We understand this, so every car we sell comes with a CARFAX vehicle history report. A CARFAX will give you all the critical information you need to know about a used car's history, including the number of prior owners, whether it was ever in an accident, and if there are any outstanding recalls. This should help you make an educated decision when buying your next car.
In addition, we offer a 10-day money-back guarantee. If you are not fully satisfied with the vehicle you have bought from us, contact one of our Vehicle Solution Specialists to arrange for a free pickup. As long as you did not put more than 1,000 miles on the odometer, you are entitled to a full cash refund. This kind of peace of mind you won't find at your average used car dealership in town.
Getting Credit Where Credit Is Due
You may also need to think about financing with your next vehicle purchase. This means going through the process of getting a loan to buy your next used car. So, if you finally found a dealer in Reynoldsburg you feel you can trust, and they happen to have the car you are looking for, you could still end up not being able to buy the car if the dealer doesn't approve your credit.
We take the hassle out of the entire financing process. Our online dealership has excellent relationships with over 40 lending institutions, so we can help you find a loan on the best terms possible. In addition, our Finance Staff can get you pre-approved for a loan, so you will be able to set your budget from the outset, making it easier to find your next car.
Also, unlike most dealers, we have lease plans available for the used vehicles that we sell. This is perfect if you are a commuter who has a set mileage for your daily drive from your home in Reynoldsburg. Leasing a used car is a great way to set your monthly budget, factoring in your payments and fuel usage to maximize the amount you will save every month.
Getting a car loan from us is also a great way to build your personal credit score. You will see your credit score rise as you make your monthly payments. Once it has gone up a significant amount, you can contact us so we can help you refinance your car loan to get a lower interest rate and a lower monthly payment.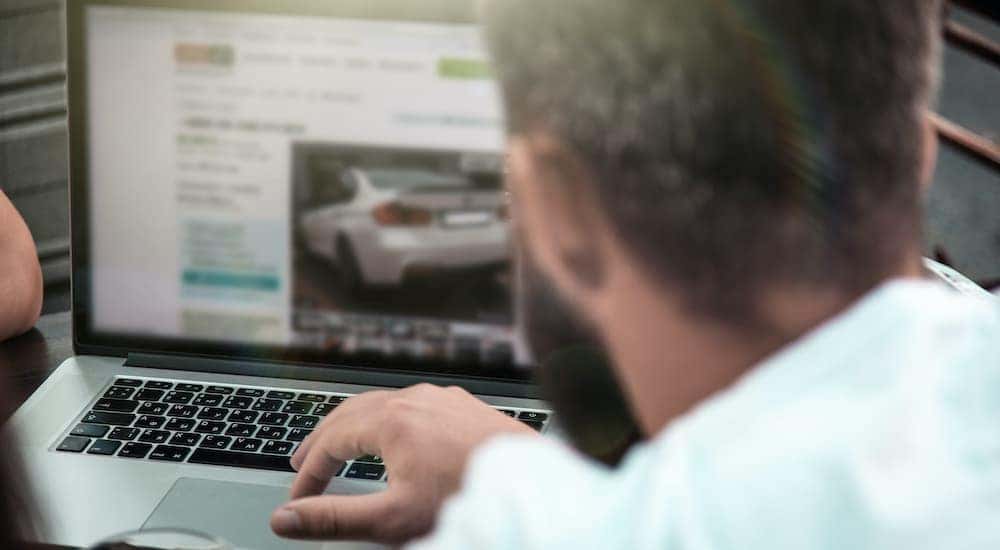 Warranties When Repairs Are Warranted
No matter which used car you end up buying, you will need to get it serviced and repaired at some point during your ownership. Every vehicle needs to get routine maintenance like tire rotations and oil changes. In addition, you may need to get other things repaired on your car. Unlike most used car dealerships, we offer a Lifetime Mechanical Warranty at no cost. All you have to do is change the oil on your car every 6,000 miles, and you have major mechanical coverage for as long as you have the vehicle. We can do this because of our affiliation with McCluskey Chevrolet, which provides the same coverage on every car they sell.
When it comes time for a service or repair, you can take your car to McCluskey Chevrolet for service. The service center is conveniently located off of route 71 on your way to Cincinnati.
If you don't feel like making the drive, you can make arrangements with any of the Tire Discounters locations around Columbus. Like McCluskey Chevrolet, they accept M-Bucks, our awards program that rewards you for every interaction with online.cars. These can be redeemed at McCluskey Chevrolet and Tire Discounters for payment of service and repairs. You can also use them towards your next vehicle purchase from us.
All the Benefits of a Dealership With None of the Hassles
Buying your next used car online gives you all of the benefits of buying from an auto dealership without any of the hassles. You will get access to credit, warranty, and service protection, just like if you bought your car from McCluskey Chevrolet, without having to drive to Cincinnati. So what are you waiting for? Go to our Nationwide Search engine and start looking for your next vehicle!