Spooky Season is Sneaking Up!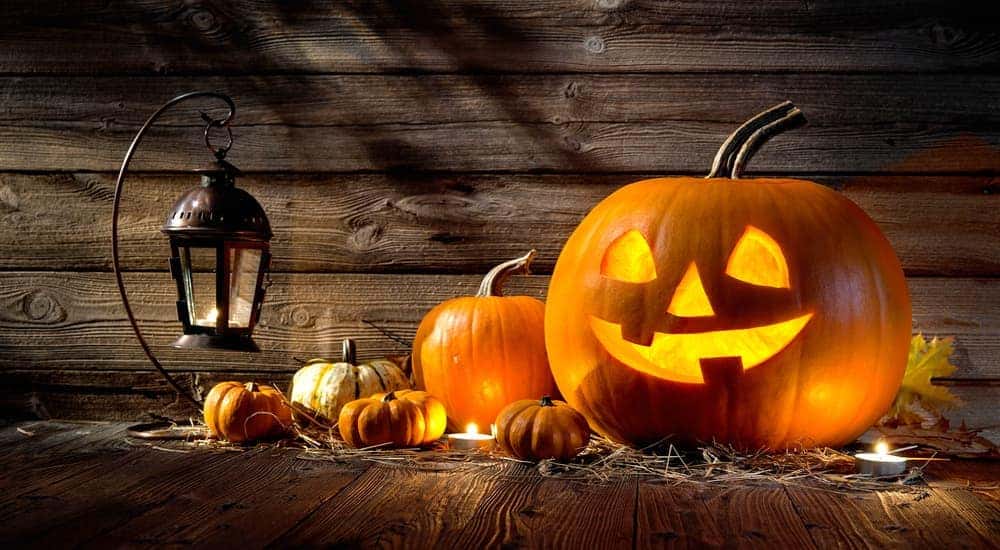 If you want to make the most out of this Halloween, you need to get yourself that car you're interested in even if you have bad credit. There are plenty of places where you can find bad credit car loans in Columbus, Ohio, before the local events happening this October begin to take off. At Online.cars we are proud to offer low or no credit car loans. We are also proud of our local community, and we want you to be able to get around to some of the local events this fall. Halloween is one of the best holidays, and everyone deserves to enjoy it even if that means taking advantage of bad credit car loans.
Ohio Gourd Show
October 4 to October 6, 2019
The Ohio Gourd Show is a good way to ease into the season with gourds in many different shapes, sizes, and colors. Not only will you be able to check out the variety of gourds, but you'll have the opportunity to use your creativity and craft the dried out gourds into, well, whatever you want! Parking is free, and admission is free for children under 12, and $5-$7 for adults. There will be classes, workshops and a competition held between noon and 4 PM over the weekend. If you want to learn more about the Ohio Gourd Show, click here.
Spooky Sunday: Costumes and Crafts
October 6, 2019
Spooky Sunday is another event local to the Columbus, Ohio area that is friendly for both adults and kids. You'll be able to go trick-or-treating at any of the number of vendors that will be attending the craft show with their spooky stuff. It's a free event, but don't forget to bring your camera to take pictures with the friendly monsters that will be lurking around. All of the proceeds from the show will go to the Black and Orange Cat Foundation which you can learn about here. More Information about the entire event can be found here.
HighBall Halloween
October 11 to October 12, 2019
HighBall Halloween is the perfect way to experience the best nightlife that Columbus has to offer. This notorious costume party doesn't start until 6 PM, but continues until 1 AM the next morning. I can promise you that if you don't dress up, you probably won't have fun. Come prepared to show off your costume, especially since they've taken on the slogan, "you are what you wear." Nine designers, ten costume categories, and eight music performances will keep the party going until the early hours. If you don't believe me, check out pictures from last year along with this year's HighBall Halloween information here.
Trunk or Treat Car Show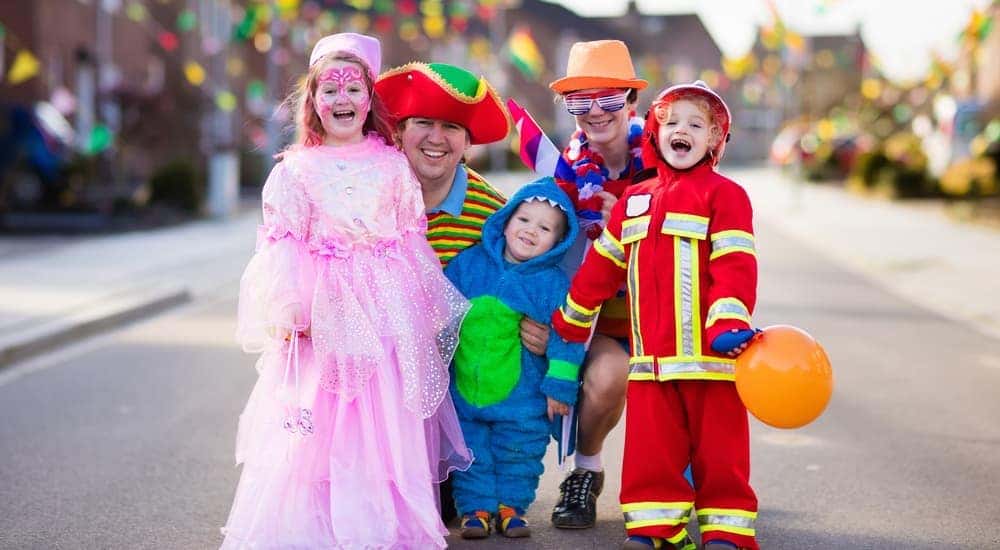 October 12, 2019
You'll want to take an impressive vehicle to the Trunk or Treat Car Show.  There are a ton of ways to get bad credit car loans in and around Columbus, Ohio, so nobody has to feel left out. Don't forget to register if you plan on going; it's only $10! That doesn't include the price of candy that you'll need to bring for the trick or treating which lasts from 1 PM to 3 PM. After trick or treating, the awards will be handed out to those who have earned it with creepy decorations and costumes. Proceeds will go to Empty Pockets Cruisers' Military & Children's Charities. If you want to find out more about the Trunk or Treat Car Show, click here.
Ohio 24-Hour Horror Marathon
October 12 to October 13, 2019
You can still go to the car show, and binge watch a ton of horror movies because this local event lasts 24 hours from 12 PM to 12 PM the next day. The cost is slightly higher than the other events mentioned, but still not too expensive at $45 in advance or $50 at the door. You can find the tickets locally at the Drexel box office or Laughing Ogre Comics, but it will be cash only. If you're into the creepy classics, this is the perfect Halloween event for you, and you can learn more about what you'll be able to see here.
Circleville Pumpkin Show
October 16 to October 19, 2019
From the name, you can tell that there will be a pumpkin show in Circleville, but don't be fooled because it is much more than just a pumpkin show. You'll be able to experience the competitions, contests, parades, and pets, as well as music, magic, and fashion shows. With the wide range of activities, anyone in the family will be able to find something that they're into. It's supposed to last from 9 AM to 6 PM, and the best part about it is that admission costs you nothing! You can find more information at their official website.
Haven Hocus Pocus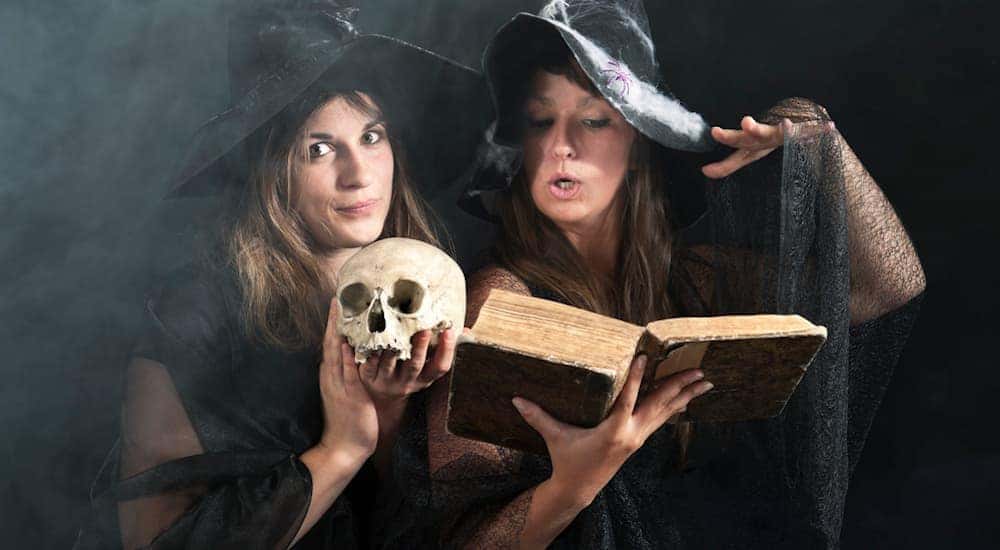 October 17, 2019
Previously, this annual event had a great turn out, and this year they've opened up both levels to shorten the length of lines at each station. The stations have everything to fit the needs of practicing witches and warlocks, even sipping spooky concoctions. All types of readings will be offered at the stations too if you were curious as to what the universe has in store. It only costs $35 for three hours at the Haven Collective to meet and make mischief with magical miscreants. Learn more about the Haven Hocus Pocus event here.
Wizard World Comic Con
October 18 to October 20, 2019
If you're a combination of spooky and nerdy, then you can't pass this one up. Its only $50 for the three day pass if you're able to get your hands on early bird tickets. All ages are welcome, though use you're best judgment when it comes to choosing which special guests and shows to attend, though they're all entertaining nonetheless. Pop culture across various platforms and media avenues will be celebrated with others who can appreciate the nerdier things in life. It's a massive event, so there's a good chance you already know about it and have tickets, but if you don't, you can find those things here.
Bitchcraft Fair
October 27, 2019
Despite the name, the Bitchcraft fair, otherwise known as, "bitcraft," has activities for adults and children at any age. Kids are welcome to show up in costume and participate in a trick or treating event, get henna tattoos, or attend crafting workshops. Guest speakers and workshops are great ways for witches to get to know each other. One of the best parts about this fair is that you have the chance to adopt the animal meant to be in your life. Whether a practicing witch or just interested in the lifestyle, you can learn about the event and where it got its name here.
Halloween Pumpkin Run
October 31, 2019
Last but not least is the Halloween Pumpkin Run where you can work off all of the candy that will inevitably be eaten this spooky season. You don't need a car for this one, just your own two feet to carry you through the distance. When signing up, there are a few different packages to choose from between $20 and $100, but nobody is stopping you from running if you just want to run without the credit afterward. More on the pumpkin run can be found here.