Take the Guesswork Out of Buying a Used Car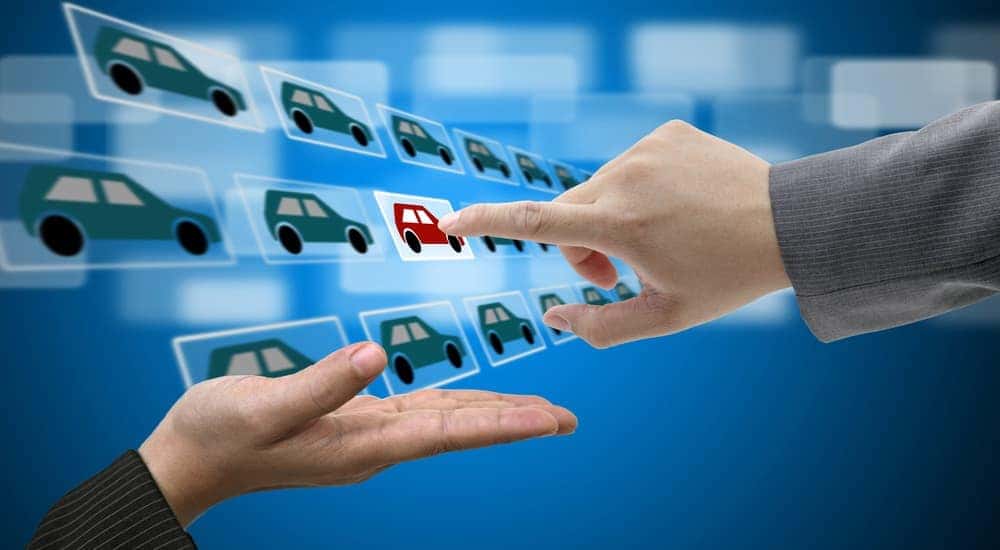 Buying a used car should be fun and exciting, but more often than not it's a stressful, difficult, and laborious process. If you're looking to buy used cars in Indianapolis, you can spend months traveling between different used car lots looking for a vehicle to fit your needs. Then when you find one, that dealership might have exorbitant prices and terrible financing options, leaving you between a rock and a hard place.
When you're buying a used car from a traditional used car retailer in Indianapolis, you're likely going to start a wild goose chase. This is the tedious and uncertain process you'll need to go through: (Note: we don't advise putting yourself through this!)
The "Traditional" Car Buying Process
Decide on your used car budget. How much are you willing to spend on a new-to-you used car? Make sure you know ahead of time exactly how you need to finance your new vehicle since many used car dealers don't offer the best financing options. If you're not planning to pay with cash, make a solid plan beforehand.
Decide on the type of car you want to buy. Do you want a car, truck, SUV, or have a particular make and model in mind? You'll want to call ahead to make sure that the different dealers even sell the type of car you're looking for, otherwise you'll just waste your time.
Make sure you have a solid understanding of the type of car you've chosen's reliability and ownership costs. Research the make and model online and talk to friends to see if you can figure out whether the used car, truck, or SUV is going to have a long lifespan and require less maintenance than another option. You don't want to get saddled with a used car that will eventually cost more than a new one, that kind of negates the point!
Start looking. Spend time online looking at dealership websites, check out classified ads and maybe even phone up the number written on that beat-up old car you saw for sale in someone's driveway. Make sure you cast a wide net, otherwise you probably won't find what you're after.
Check to see if the price is fair on any used cars that you find. Make sure that the sticker price isn't way over what the general consensus of the car's worth is online. The seller is probably trying to start high so that when you spend time negotiating them down, they can make it look like they're giving you a deal when they really aren't.
Do research on the car's history report. See if you can find details on whether it's been in an accident, got caught in a flood, or had anything else go wrong. Lots of things can easily go unnoticed when you do a perfunctory review of the car, so it's good to get all your facts straight before you make your purchase. If you don't, you could find yourself with a car that has more problems than its worth.
Drive back to the seller. Hope you don't mind traffic because you're going to need to make several trips back and forth from the used car dealer once you set your heart on a car. On one or two of those occasions, take it and other cars for a test drive. Ask about your dealer's policies, warranties, reputation in the community, etc. They might not be forthcoming with this information, so make sure you get it out of them before committing.
Start negotiating. Lots of dealers and private sellers are only out to make a quick dollar and don't want to give you a fair price. Make sure that you spend time negotiating with them back and forth. This can take a couple hours or even a few days, but hey, it's better than paying an arm and a leg for your used car!
Ask about financing options and get the ball rolling. Once you're set on the car you want to buy, make sure that you're going to actually be able to buy it. If the dealer has the financing options you need, hopefully at reasonable interest rates, you can start dealing with the paperwork. Make sure to bring everything you need with you to the dealer or you'll find yourself making a return trip home to pick up something you forgot. You might even want to call ahead and get organized beforehand. If you're buying from a private seller, remember that you're going to need to handle all the paperwork yourself.
Make sure you're committed to the car, because there's no turning back. Once you've decided on the vehicle, you'd better be sure that you did your due diligence in checking pricing, the car's history, and whether or not you can trust the seller. Hopefully you made a good choice and can be happy with the car you drive off the lot.
Okay, that was a long list of requirements for buying a used car from a used car dealer in Indianapolis. We certainly wouldn't recommend "going it alone" like this, especially because there's a much easier and safer way! At online.cars, we think we've cracked the code on how people should actually buy used cars.
This is what the process of buying a used car looks like with Online.cars: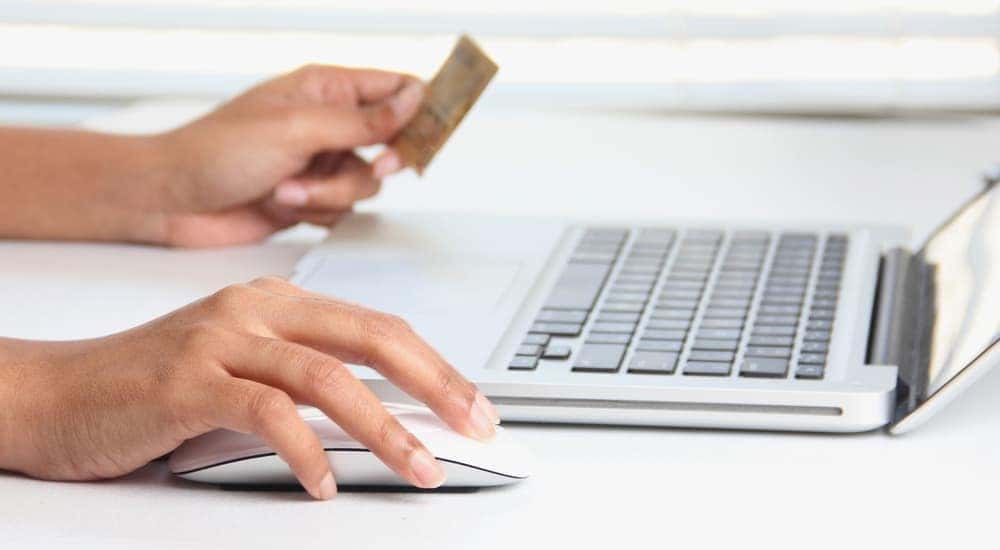 Tell us exactly what you want (car, truck, SUV, mileage, color, etc)
Check out the cars we find for you (knowing that they already meet your requirements and have clean history reports)
Get guaranteed financing options
Get the car delivered right to your home
Send it back risk-free with our No Obligation Shopping guarantee!
At Online.cars, we take the guesswork out of buying used cars in Indianapolis. Once you tell us what you want in a used car, we send you recommendations from our selection of 1,500 used cars or scour our nationwide network of over 200,000 vehicles to find you the exact one that meets your requirements. You won't spend time driving around to used car dealers all over Indianapolis only to find that they don't even have a good selection of used cars for you to choose from. Every car we show you has already undergone a thorough 172-point inspection and is guaranteed to have a clean report card from CARFAX. In fact, less than 1% of cars meet our requirements. Imagine if a traditional dealer only showed you 1% of their used car selection. You'd only see one or two cars!
When you shop for a used car at Online.cars, you won't have to worry about getting a good value for your money. We know that setting fair prices upfront makes for better relationships with our customers and we pride ourselves on establishing trust with our drivers. Everyone who shops with us is also guaranteed financing options, even those who don't have the cleanest credit history. We're able to offer financing options to everyone because of the volume we do with banks and other lenders. We know that owning a car is essential for most people, and don't think you should be denied just because of your credit history.
So, instead of wasting time on a wild goose chase around Indianapolis, sit back and relax at home with a cup of coffee while our team of experts finds you the perfect used car! We're sure that you'll never go back to the difficult and laborious process of buying a used car from a traditional dealer again once you're discovered how Online.cars takes the guesswork out of buying a used car!