Ten Most Dependable Car Brands to Buy Used
If you're planning to buy a used car, chances are you're using an online car dealer or purchasing through a website. A sudden boom of online car sales is making it easy to find just about any kind of car you want, and they can even be delivered right to your home. If you are thinking about buying a used car to save money, then you may be wondering, "what are the top ten used car brands for this year?" Let's take a look at what brands have been rated as quality vehicles with good resale value and dependability. These are not listed in any particular order but are ten of the most reliable brands you can find.
#1. Toyota
This should come as no surprise. Toyota has spent decades designing and building cars that are fuel-efficient, safe, and dependable. SUVs like the Highlander and Sequoia fill the niche of three-row vehicles for families, the Prius remains the best-selling hybrid in the US, and the RAV4 is the most popular SUV on the market. While many brands are nixing their sedans, Toyota maintains several cars in their lineup, like the comfortable Camry and the thrifty Corolla. In general, the brand overall has high reliability ratings for its vehicles, which has been true for many years. Search any article on the internet about reliable cars, and Toyota is likely to be on it. An extra bonus for buyers of used vehicles is the presence of so many hybrids across the Toyota lineup.
#2. Lexus
You may need to spring a little extra cash for a Lexus, but it will be well worth the price. Going back well over a decade, you will still find a Lexus capably and reliably running. A long list of choices from Lexus over the years offers a great list of selections for those looking to buy a luxurious used vehicle that will ride like a dream and come with all of the creature comforts. Lexus has produced SUVs, sedans, crossovers, compact cars, and even hatchbacks, many of which are on several awards lists for quality and dependability. The RX 350 crossover and the NX hybrid are two SUVs that are considered good buys as used vehicles, and cars like the CT200h and the ES are regarded as reliable for many years. Just about any Lexus is likely to be a better than average vehicle.
#3. Honda
Honda has made a much bigger splash in the auto industry lately, but much like Toyota, it has a following of buyers who keep coming back for more. Safety ratings, technology, and reliability are all high on the list of offerings in Honda vehicles, and favorites like the CR-V crossover and the Ridgeline pickup claim top spots. The Fit subcompact car and the Civic compact car are two favorites of used car buyers, with good fuel efficiency for those who need to do a lot of driving. When it comes to minivans, the Honda Odyssey is one of the best available on the market in terms of comfort, handling, and convenience, not to mention safety and reliability. Honda vehicles are excellent choices for used buyers.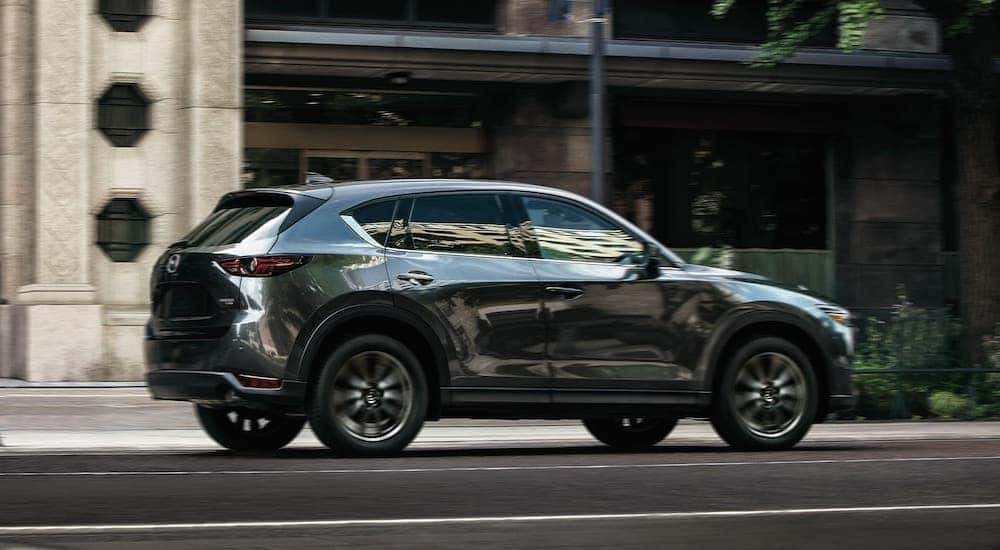 #4. Mazda
With that undeniably irresistible sporty appeal, Mazda typically draws buyers just for the fun factor. Reliability may not be high on your list of concerns if you want to buy a car for zipping around curves in the road, but Mazda is known for its exceptional reliability – particularly the MX-5 Miata roadster and the CX-5 SUV. Mazdas are adored by people who love to drive, even though the brand doesn't always get noticed in the ranks of bigger manufacturers.
#5. Ford
If you're looking for a truck, the F-series trucks have been top sellers for over 40 years because they last. Ford knows how to build trucks, but it also has a number of solid SUVs, and the Fusion is a great sedan that gets good reliability ratings. If you get lucky, you could find a Fusion hybrid and save on gas, but these sedans are a step into luxury and worth a look if you're looking for a car. Then again, the Mustang is a crowd favorite, and it also gets good scores for quality and longevity.
#6. Kia
In recent years, Kia has managed to inch its way up into the ranks of the bigger brands as a serious competitor. You can spend a lot less on a Kia than you might with other brands, and if you discover a used Soul or Sorento out there, you may want to give it a chance. Kia has put a lot of energy into building reliable vehicles with lots of safety features and technology, but for a lower price than other brands.
#7. Subaru
Owners of Subarus will often drive their vehicles for a decade or more because they are so dependable. Models like the Forester and Outback are two favorites of the brand with good reason: on top of their unbeatable reliability, their standard all-wheel drive gives them remarkable performance. In states with high amounts of snowfall, residents often joke that the Subaru is the state car. Subaru isn't known for fancy vehicles with lots of extras, but its products are durable and can be counted on for years of use with good maintenance.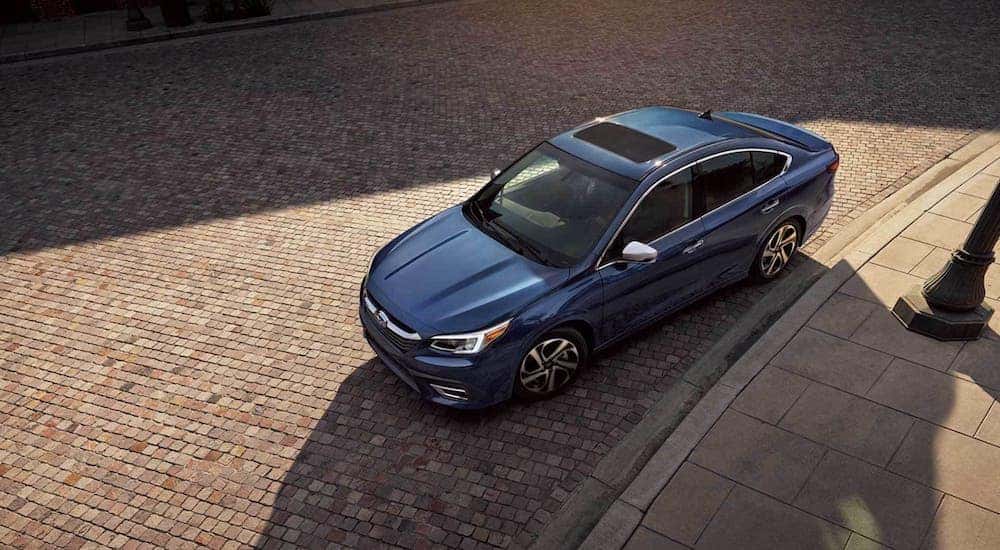 #8. Volvo
This is a brand synonymous with long-lasting. Almost anywhere you live, someone drives around town in an old Volvo they keep running long after the model was retired. If you happen to come across a Volvo on a used car lot, you might want to snap it up before someone else does. Right now, the CX90 is a popular used SUV, but you could also find an XC70 hybrid wagon for those of us who always wished we could own a Volvo wagon of the old days. Hands down, the Volvo is a reliable car that has earned our trust.
#9. Hyundai
With a number of vehicle options, Hyundai is another brand rising in popularity as its vehicles consistently deliver a simple but attractive appearance and are easy to drive. The Elantra and the Sonata are favorites amongst the several sedan options, and all of their SUVs tend to be popular, too. Springing for a Tiburon as a used vehicle will save you on the purchase price, but you can get years of driving enjoyment out of this stylish sports car. Overall, Hyundai vehicles have gained similar customer loyalty that Toyota and Volvo have, with people coming back again and again for the consistently reliable vehicles. Like Kia, Hyundai offers a lot of features for a lower price, so you get more car for less money.
#10. Buick
Buick has built a long line of vehicles that last, which also includes the way the interior stands up to the test of time. Long after other vehicles have begun falling apart, the Buick will still have working parts and be a comfortable ride. Though it no longer offers sedans like the LaCrosse or the Regal, both vehicles are worth a test drive if you find one on a used car lot. The SUVs like the Encore and the Envision are also good choices for a luxury ride without the price of a luxury brand.