The 5 Best Cars for Columbus Drivers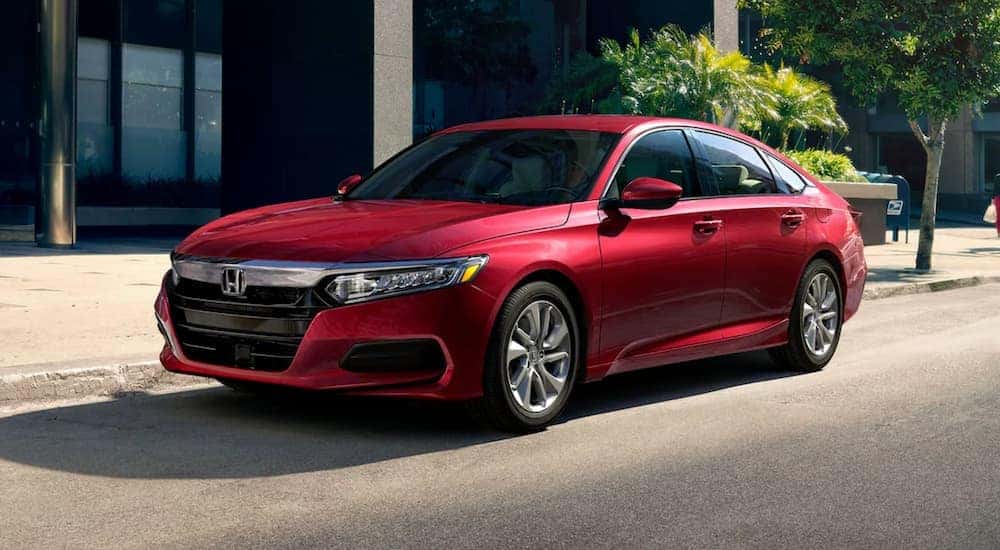 How much do you love the city of Columbus? Whether you take great pride in venues like the Franklin Park Conservatory and Botanical Gardens, or you're a die-hard Buckeyes fan with season tickets to The Shoe, Columbus is one of the most vibrant towns in the country. It's a melting pot of cultures that welcomes everyone with open arms. Here at Online.cars, we love this about Ohio's capital city because it means getting to serve people who are looking for the best Columbus online car sales team in town.
As the premier online car dealer in Columbus, we share your excitement and passion for "The Biggest Small Town in America." We like to think we bring a small-town feel to the online car-buying process because of our commitment to you and our work to build a relationship with you so that we can help you find the perfect vehicle for your needs. That work starts right here with our top vehicle picks for Columbus drivers.
#1 Kia Telluride
The Kia Telluride starts our list as one of the best vehicles for Columbus drivers because it doesn't require that you sacrifice affordability for luxury, at least not in this family-friendly SUV. The Telluride is the biggest crossover SUV in Kia's lineup, with its spacious interior spread across three rows. Its expansiveness, however, doesn't send its price tag sky high, and that makes a pre-owned Telluride an even smarter investment.
The 2020 Telluride is a great option if you want to stretch your money even further and if you're looking for plenty of luxury and innovative technology. If you can afford it, the top-tier 2020 SX is definitely the way to go. You can expect to pay even less on the used lot. So, what does it offer? The 2020 Telluride SX comes standard with a 12-way power-adjustable driver's seat for added convenience and comfort, automatic high beams for enhanced visibility, dual sunroofs, and driver-assist tools like blind-spot monitoring. For more luxury, look for the SX outfitted with the SX Prestige package. This package adds a head-up display, rain-sensing windshield wipers, and heated and ventilated second-row seats.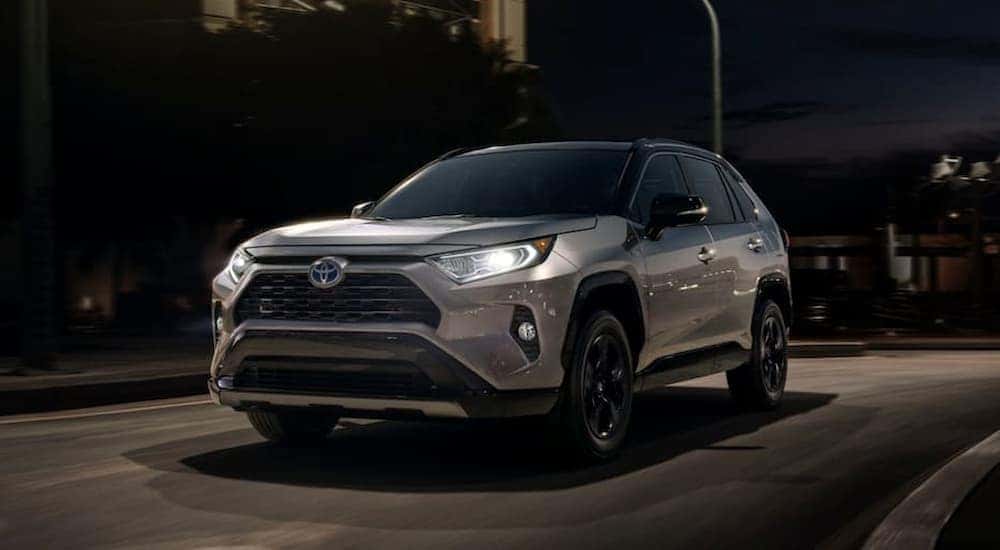 #2 Toyota RAV4 Hybrid
Did you know that the average commute for Columbus drivers is 44 minutes roundtrip? Toyota believes that any time you spend behind the wheel should be enjoyable, which is exactly what you'll get when you drive Toyota's RAV4 Hybrid. Introduced in 2019, the RAV4 Hybrid combines everything drivers love about Toyota's best-selling SUV and adds a hybrid powertrain to make it more efficient.
The 2019 and 2020 RAV4 Hybrid models are both great finds on the pre-owned lot because Toyota didn't change much between the model years. The hybrids effortlessly blend the practicality of an SUV with the efficiency and handling of a hybrid powertrain to give drivers more of what they want–savings on fuel without sacrificing performance. The RAV4 Hybrid answers this demand with its 2.5-liter four-cylinder engine and dual electric motors that produce 219 horsepower for quick acceleration and responsiveness both in town and on the highway. This power doesn't come at the cost of efficiency, with the 2019 and 2020 models averaging 41 MPG in the city and 38 MPG on the highway.
#3 Honda Accord
First introduced in 1976, the Honda Accord was met with instant acclaim because it broke the mold of how a family-sized sedan should perform. Instead of being cumbersome because of its size, the Accord was nimble, responsive, and wildly efficient. On top of that, its affordable price tag sealed its fate as one of the best-selling family cars in America.
That tradition has continued ever since and makes the Accord another great buy for Columbus drivers who aren't in the market for a crossover or an SUV. The 2019 Accord is an especially attractive option because it reflects the 2018 redesign and offers a choice between a 1.5-liter four-cylinder engine that delivers 192 horsepower or a turbocharged 2.0-liter engine that pushes the Accord to 252 horses, the latter of which delivers an unexpected rush of power that will certainly put a smile on your face.
Another component to take into consideration is Honda's reputation for reliability. Honda models are known for their ability to log hundreds of thousands of miles with routine maintenance. This means that models like the Accord easily hold their value and still have plenty to offer when purchased as pre-owned models.
#4 Jeep Compass
Although the terrain in Columbus is relatively flat, that doesn't mean you can't enjoy the legendary capability of the Jeep brand. The Jeep Compass is a practical option for Columbus drivers because it combines the iconic ruggedness of the Jeep brand in a practical and versatile SUV. It's an authentic Jeep that can easily navigate your daily commute and look great doing it.
For the best value and the latest features, look for a 2017 or newer Compass. Jeep redesigned the Compass in 2017 to make it look more like its grander sibling, the Grand Cherokee. The redesign was a welcome change and included the introduction of the off-road-ready Trailhawk, which is a great find if you like the looks of a rugged SUV that's ready for an adventure on the trail. If you're looking for less ruggedness and more luxury, then keep an eye out for the Compass Limited that adds a heated steering wheel and leather-trimmed seats, among many other upgrades.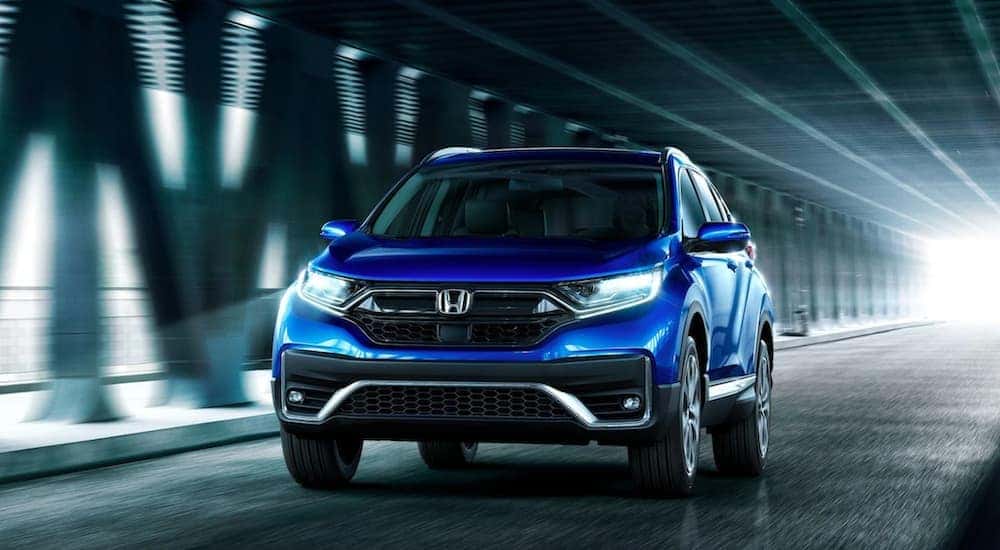 #5 Honda CR-V
Honda's "Comfortable Runabout Vehicle" made its debut in 1997 and was full of quirky yet welcome surprises from its spaciousness and efficiency to its stowaway picnic table in the rear cargo area. Over the next two decades, Honda ditched the picnic table as the CR-V evolved from its awkward teenage stage into the automaker's best-selling crossover. Its triple threat was undeniable – efficient, spacious, and innovative – a trifecta that drivers couldn't and wouldn't live without.
The CR-V is a solid purchase on the pre-owned lot because of Honda's exceptional reputation. Finding a 2019 CR-V means even more savings while still enjoying innovative features like smartphone integration via Apple CarPlay and Android Auto. If you're looking for newer technology like a touchscreen display and a mobile hotspot, you'll have to shop for a 2021 CR-V on the used lot. With Honda already introducing the 2022 and 2023 models, a 2021 CR-V isn't entirely unattainable and makes the hunt for this specific unicorn even more thrilling.
It's Time to Start Shopping
Whether you live in the heart of Columbus or on the outskirts of the city, there's no question that you spend a lot of time driving. Do you enjoy your time behind the wheel, or is it a chore that adds stress to your life? Why not make your time behind the wheel enjoyable and rewarding even when you're navigating rush-hour traffic?
Models like the Honda Accord, Kia Telluride, Toyota RAV4 Hybrid, Jeep Compass, and Honda CR-V are great options that can meet the demands of your life right here in the melting pot of Columbus. The Accord redefines what it means to drive a family-sized sedan, while the Honda CR-V gives you the ultimate trifecta with its efficiency, spaciousness, and innovative technology. The full-size Kia Telluride is undeniably a family-friend SUV, the Jeep Compass can satisfy your sense of wanderlust and your need for adventure, and Toyota's RAV4 Hybrid can put more money in your wallet with its outstanding efficiency.
Which model best suits your needs? It's time to put the excitement back into your drive and get behind the wheel of a vehicle you truly love. What are you waiting for? The streets of Columbus are calling; how will you answer?