The Best Cars for Getting Around Seattle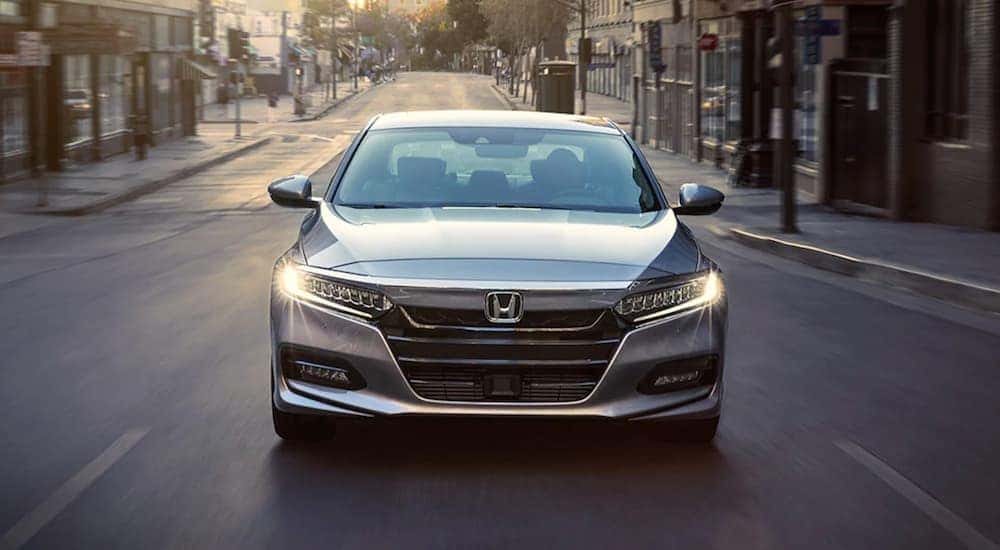 The great city of Seattle has so much to offer. Rich with culture and an incredible culinary scene, there is so much to explore. It's also an easy day's trip away from some other amazing cities and sites, like the Columbia River Gorge, Portland, the Olympic National Park, and beyond. Residents of Seattle truly do enjoy one of the greatest cities in the country––a place rich with opportunity and exciting experiences that isn't far from some idyllic getaway locations.
For this very reason, Seattle drivers need cars with particular and dynamic features. When you're looking into Seattle online car sales, knowing just how to set your filters can be a bit confusing at first. You drive in the city, but you also go on road trips. You definitely need a car that can handle the rain, but you don't necessarily need a rugged off-roading vehicle––it's still a city, after all. So if you're searching for your next best vehicle to help you make the most out of Seattle life, here are some things to consider and tips on the best cars for getting around the area.
You Need a Rain-Ready Car
It's no secret that Seattle sees a lot of rain. So, finding a car that can handle wet roads and even puddles is important. Some things to look for when looking for a rain-ready car include:
Four-wheel drive
Traction control
A high suspension
High ground clearance
Four-wheel drive will help you gain better control over all of your wheels when driving conditions become unpredictable. This can help prevent your car from skidding off the road or hydroplaning. Meanwhile, cars with traction control have a unique safety feature that helps you maintain traction between your tires and the road when the surface is slippery. It limits how much wheels can spin, enabling increased contact between the wheels and the road. If you anticipate driving over large puddles of water, a higher suspension will prevent damage to the car's inner workings, and higher ground clearance reduces the chances of water getting inside the car.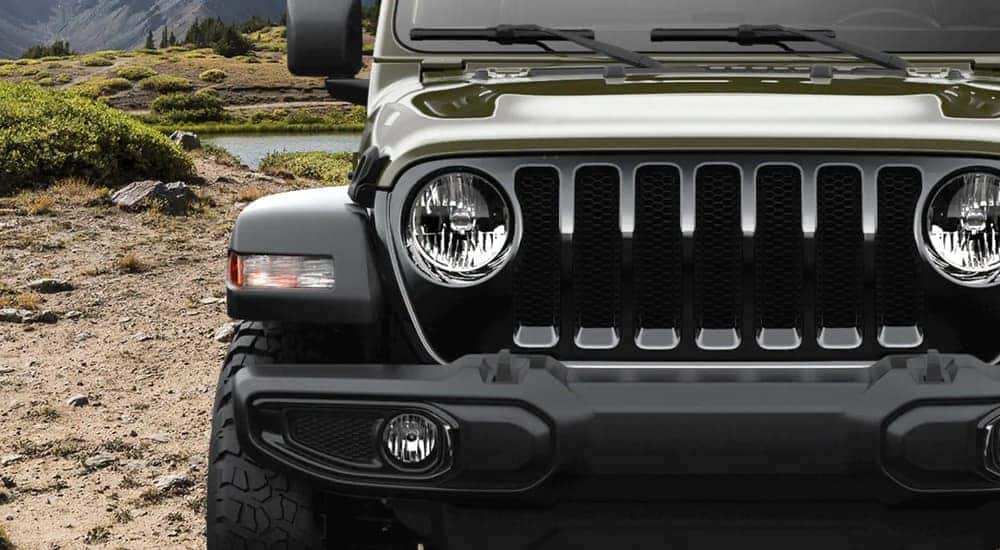 The Best Rain-Ready Cars
2021 Jeep Wrangler – Has high suspension and ground clearance
2021 Audi A6 Allroad – Has adjustable air suspension and all-wheel drive
2020 Acura RLX – SH-all-wheel drive
Excellent Navigation
One of the best things about Seattle is that, no matter how long you live there, there's always something new to explore, and you never fully know every corner of the city. That's also why a good navigation system comes in handy. Plus, if you plan on venturing off to Portland, Vancouver, or any of the other many drivable sites, you'll need a navigation system to get you there safely and help you find your way around the streets of a new city. A good navigation system will populate clear graphics on the car's screen to show you what's ahead, as well as provide warnings about upcoming hazards and even give traffic alerts. Some cars really stand out above the others in this department.
Cars With the Best Navigation Systems
2019 Mercedes-Benz A-Class – The MBUX system responds to voice questions regarding directions and displays graphics crisply on the infotainment screen
2020 Volvo XC40 – The available Sensus navigation system shows graphics on the digital instrument cluster for a convenient view of what's to come
2021 Ford Expedition – Has available navigation and weather reports, which can be displayed on the large SYNC 3 touchscreen
Advanced Safety Features
Though Seattle itself is a safe city, its streets can be unpredictable and varied in nature. There are a lot of hills, more one-way streets than you can count, and plenty of other cars on the road to look out for. That's why having a car with great driver assist features is a big asset. Features like following distance indicators and adaptive cruise control will notify you when you're too close to other cars and even reduce your speed to maintain a safe distance. Blind spot monitoring makes changing lanes safer, and automatic emergency braking can help prevent a collision when you don't react quickly enough to a hazard.
Due to the stormy weather of Seattle, you never know when you'll need to use your headlights, so automatic high beam control systems are another good feature to look for. These automatically turn on your high beams in low light settings and turn them off when they sense oncoming vehicles. In a city where the storm clouds roll in and out often, this is a very useful feature.
Cars With the Best Safety Features
2021 Acura TLX – Comes with AcuraWatch, which includes a Collision Mitigation Braking System, Road Departure Mitigation, Pedestrian Detection, Lane Keeping Assist System, and Traffic Sign Recognition.
2021 Audi A7 – Got superior rankings in almost every safety category from the IIHS and was named a Top Safety Pick+
2021 Honda Accord – Was named a Top Safety Pick+ by the IIHS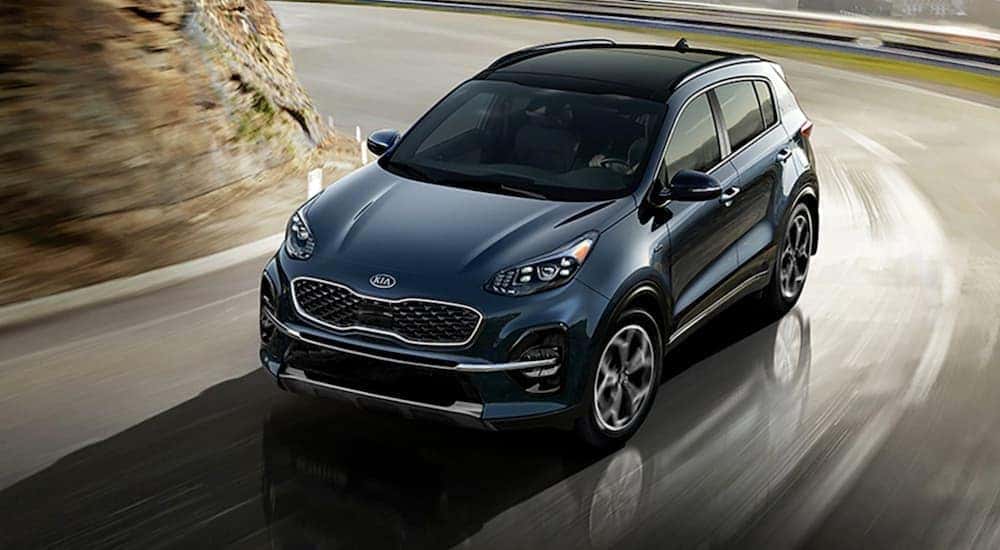 Traffic Entertainment and Tech
Anyone who needs to take the I-5 through downtown, travel the stretch of Sixth Avenue between James and Columbia streets, or deal with the intersection at First and Columbia on the way to the SR 99 on-ramp knows that traffic in Seattle can get really backed up. While it would be great if we had flying cars to help you bypass all of it, there's not much to be done for now. You can, however, make sitting in traffic a little less miserable by finding a car with excellent infotainment and technology.
Features such as integrated Apple CarPlay or Android Auto will let you sync up your smartphone to your car so you can access all of your favorite apps through your vehicle. This will come in handy when you want to listen to podcasts to pass the time. Voice integration technology allowing you to call a friend or family member without looking at your phone will also be a great asset when sitting in traffic. And, of course, features that give you traffic updates are always a plus. Additionally, Amazon Alexa compatibility can help you get a start on chores before you get home by letting you control smart devices right from your car, so you can preheat the oven while you're stuck on the I-5.
The Best Cars for Infotainment
2019 Jeep Cherokee – Has the fourth-generation Uconnect system with Apple CarPlay and Android Auto
2020 Kia Sportage – The UVO system has standard Apple CarPlay and Android Auto and comes with the option to get UVO Link with Navigation
2020 Ford Escape – The Ford SYNC 3 system is compatible with Apple CarPlay, Android Auto, Alexa, and Waze navigation
You Need the Right Car to Handle Seattle
Seattle is an incredible city, and if you're willing to do some exploring, you'll never run out of new and enriching experiences to try. It has as much as any other big city has to offer but boasts some of the most gorgeous architecture in the world and proximity to incredible landmarks and sites that cannot be beat. Its unique layout, busy streets, unpredictable weather, and closeness to other great cities make it a place where you need a versatile car. You need a vehicle that will help you scratch that adventure itch when you choose to drive off to one of the nearby national forests, but you also need a car that's ready for city living, including the wet streets and chaotic roads of downtown Seattle. We hope this list helps you narrow down your search. No matter how you choose to enjoy Seattle, each of these cars can help you do it.