The Best Stress-Free Guide To Buying A Used Vehicle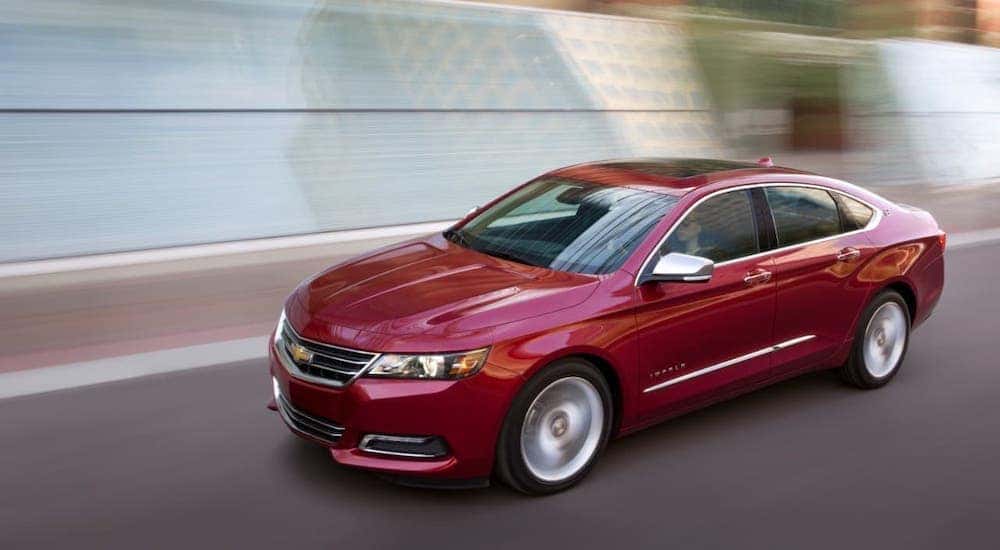 The best thing about tools like the internet and search engines like Google is that searching for very specific things has become as easy as a few keystrokes. Try as we might, we simply cannot stump Google. The algorithms are so sophisticated that the search engine can even take your search one step further.
Let's say you want to search for used SUVs for sale in Indianapolis. Let's even say you're considering a couple of different and very specific vehicles, such as a used Nissan Rogue Sport vs used Ford Escape. The team at Google will vector you to not only used car dealerships but also to third party reviews and other pertinent information that relates to your search terms. Pretty cool, isn't it?
There is no better time to search for a used vehicle online. The volume of great information and the resources available are more than any buyer could ever need. In keeping with our theme, we can expand this idea by digging deeper into the used Rogue Sport vs the used Escape. We can decide which year or years we want to see and compare important specifications like fuel economy and safety ratings. We can even look at the reliability and residual value – important things to consider before committing to buying a used SUV
For the purposes of this experiment, we'll look at a 2018 Nissan Rogue Sport and see how it compares to a 2018 Ford Escape. We'll also look at how to find your preferred vehicle for sale in the area. What's the best way to begin? A Google search, of course! The results are filtered through Google's algorithm to help you find the most relevant result, and that information will prime you to first find the information you need to decide on a vehicle and second determine how and where to buy it. Let's look at these two SUVs and discover what our Google search can tell us about why we should choose one over the other.
Pricing and Powertrains
The 2018 Ford Escape S is the entry-level Escape model. Originally priced at an MSRP of $23,940, the Escape offers a combined fuel economy rating of 24 mpg via a 2.5 liter 4-cylinder engine that puts out 168 horsepower. The engine is paired with a very nice 6-speed automatic transmission with overdrive, giving the Escape a smooth transition when switching gears. The Escape is a front-wheel drive vehicle but is also available with all-wheel drive.
The 2018 Nissan Rogue Sport S is the entry-level Rogue Sport model that came in at a base MSRP of $22,110. Right out of the gate, we find that the Rogue Sport is likely going to be a little easier on the wallet, given its original purchase price. Also, when looking at fuel economy, the Rogue Sport's combined 28 mpg far exceeds that of the Escape. It's simply more fuel-efficient, which means big savings at the gas pump and fewer trips to the gas station for Rogue owners. The Rogue Sport comes standard with a 2.0-liter 4-cylinder engine that delivers 141 horsepower, less than the Escape, but what it gives up in horsepower, it gains in it lower overall cost of ownership.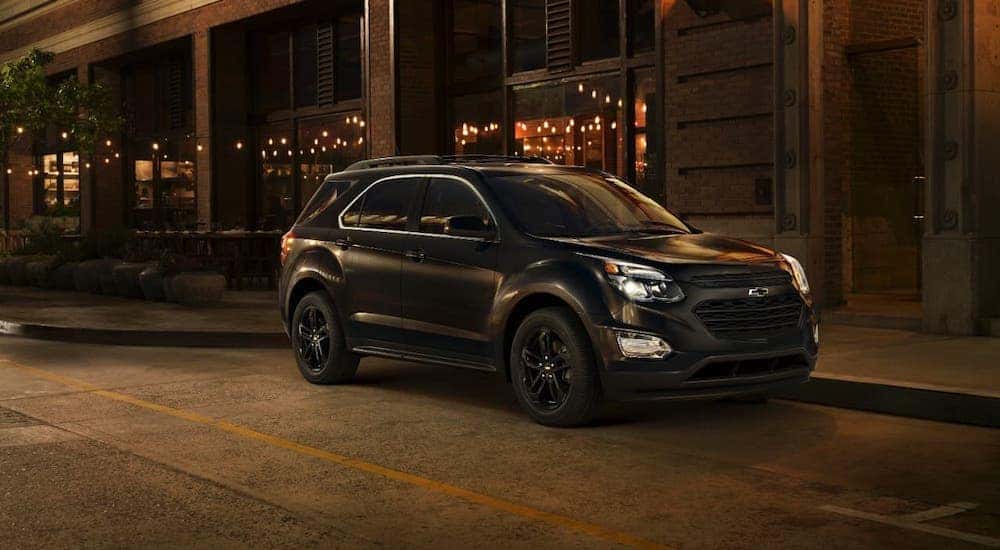 Estimating Value
According to the automotive data site caredge.com, the 2018 Nissan Rogue Sport is the best value in the 2018 model year because of its resale value. The numbers indicate that after five years, a Nissan Rogue will be worth approximately 50% of its original cost. In comparison, after the same time, a Ford Escape will be worth around 46% of its original cost. This means the Escape has a lower residual value, and you will get less of your money back when it is time to trade your car in for a newer model.
If that's all a little confusing, we'll boil it down to an easy fact: the 2018 Nissan Rogue is worth more than the 2018 Ford Escape. Therefore, it's likely to be a better value. Remember, this information is based on each car having similar wear and tear, and similar mileage. You'll always want to adjust a vehicle's value up or down depending on its condition and how much it's been used.
Size Comparison
First off, when purchasing an SUV, it's important to consider the size because, after all, cargo capacity and extra room are usually the main reasons buyers why lean toward a larger vehicle. The 2018 Ford Escape has a wheelbase of 105.9", is 66.3" in height, and is 72.4" wide.By contrast, the 2018 Nissan Rogue has a slightly shorter wheelbase at 104.2", is shorter at 62.5", and is a bit narrower at 72.3". Given how closely these two compare, it's best to look into interior space to see if the exterior measurements line up with interior space for driver and passengers.
The Rogue's rear passenger dimensions are: 38.3" of headroom, 46.9" of hip room, and 33.4" of rear legroom. By contrast, the Escape comes in at 39" of headroom, 52.4" of hip room, and 37.3" of legroom. That's not as close of a call and most rear-seat passengers will opt for more legroom, so consider that when you're comparing.
Cargo capacity is also very important. The total max cargo capacity for the Escape comes in at 68 cubic feet, while the Rogue offers 61 cubic feet. Further, max towing capacity on the Rogue is just 1,115 pounds, while the Escape can pull 1,500. So if you need additional towing capacity, you'll want to consider the Escape.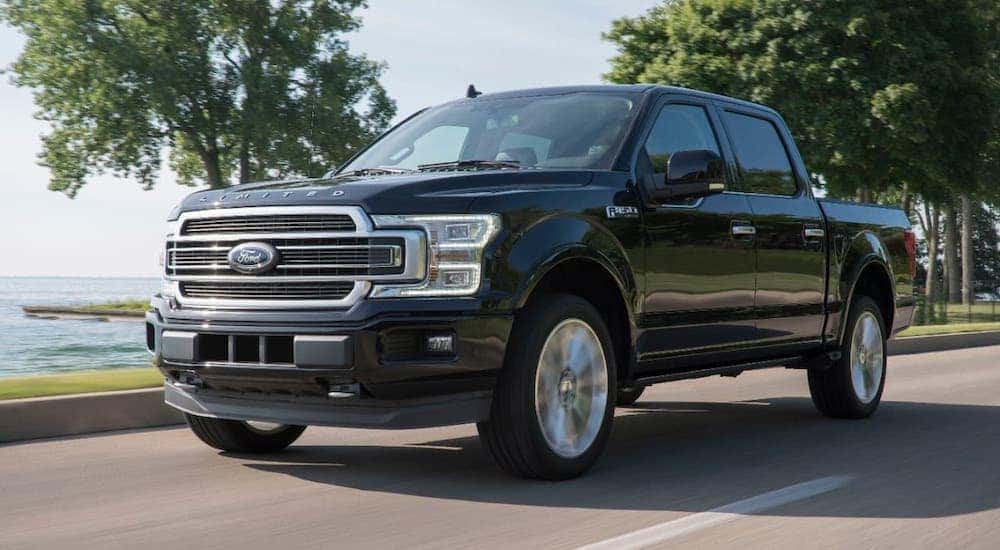 Purchasing Your Vehicle
Remember that when it comes time to decide, you'll have the internet at your fingertips to get you matched up with the exact vehicle you want. When it comes to retaining value and low cost of ownership, the Rogue has the Escape beat. Size is basically equivalent, but the Escape does offer a bit more rear passenger space and cargo room. And if you need more towing capacity, then the Escape starts to seem like the better choice.
Let's say you've decided that the better value of the 2018 Nissan Rogue outweighs the Escape's edge in capability. It's now time now to search for your dream car. You can spend days and days scouring different car buying sites, but consider a one-stop-shop that will not only find your ideal vehicle – all the way down to your preferred color – but will also handle the transaction and provide delivery. Is this possible? You bet it is.
The team at online.cars is a great example. Our fully integrated car buying service allows busy car buyers to deal with one place for the entire purchase experience. This includes finding the right vehicle all the way through delivery and into the ownership experience. Online car-buying renders geography constraints a problem of the past, because suddenly, the entire spectrum of used vehicles are available to you via a service that understands how to find the absolute best quality pre-owned vehicles.
The next time you're looking for a used SUV, consider the convenience and simplicity of buying your next vehicle through a reputable online service like online.cars. We will sift through available vehicles and find only the best quality, best-maintained cars for you to choose from. There simply is no easier way to cut through the stress and hassle and actually enjoy the process of finding your next dream car.