The Future of Buying Cars is Now with online.cars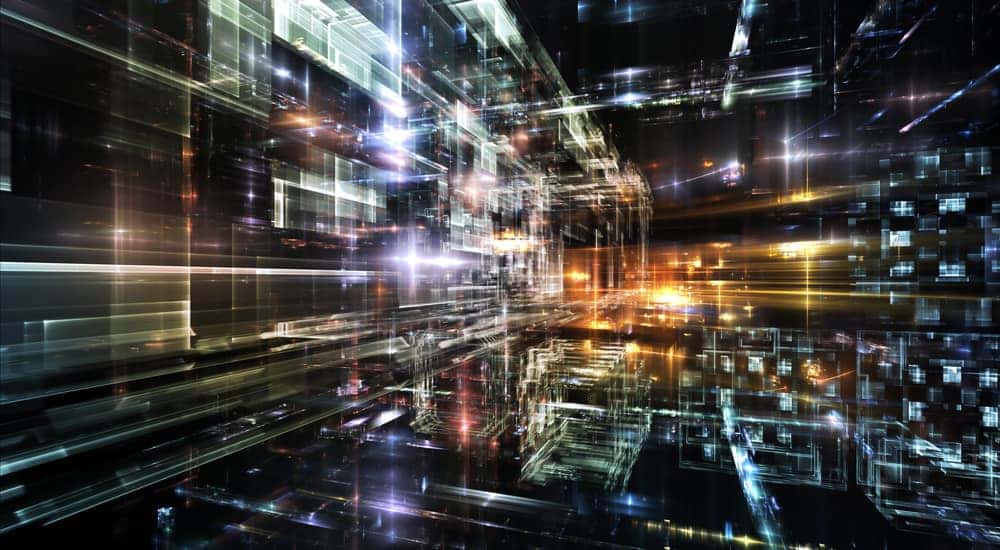 There are many different dealerships in Cincinnati, OH. One of the bigger ones that comes to mind is Northgate Ford. Now, what if I told you that their way of selling cars is outdated? That's right when you compare Northgate Ford vs online.cars, a virtual web-based car dealer, it's like comparing a chorded phone to an iPhone. With online.cars, shopping online at this virtual web-based dealership makes shopping faster, more convenient, and simpler. These qualities, along with tons of options to choose from and a no pressure buying environment, solve the negatives of conventional car buying, which involves a lengthy process, buying on their time, limited selection, and an expectation to buy a car then and now.
The future of buying cars is NOW with online.cars. What are you waiting for?
The Future is NOW: What Shopping online.cars Offers You
If you're looking for a futuristic and much more convenient way of buying cars, then check out the online.cars website. Why? Here's a list of what online.cars offers you when you buy from them as opposed to a conventional dealer.
A Fast Process
With online.cars, the car shopping process is fast. At traditional car dealers like Northgate Ford, the overall process is lengthy and cumbersome. Not with online.cars. All you have to do is fill out a form, which won't take any longer than five minutes, and then wait for a response from the online.cars team. Then, you'll be able to pick three cars from what we've suggested. If you like what you see, then you can let us know and we'll deliver one of them to our physical lot so you can test drive and inspect it. That delivery happens within 48 hours, by the way.
Not only is it fast to find that perfect car, but it's easy.
Choose from Tons of Options – Find That Perfect Car
How can we provide you with a perfect car? It's all about the numbers. Sheer volume is the name of the game when you shop with online.cars. We have over 100,000 cars to choose from, thanks to our exclusive database that can tap into dealerships throughout the country. Regardless of what make, model, or list of features and amenities you want on your vehicle, we can make it happen.
With online.cars, you don't have to settle for less, or sacrifice any of your "must-have" features.
Convenience – Shop at Times That Work for You
online.cars is also able to provide much-needed convenience to the automotive market. Instead of being subject to the dealer's hours, you can shop at those times most convenient for you. Whether it's after dinner with a glass of scotch, or in the early hours of the morning with your coffee. Car-buying has never been so convenient for the consumer, when the consumer shops with online.cars, that is.
After all, the bulk of your car shopping is done online. The only time you have to leave the comfort of your home is to inspect and test drive the vehicle that we've picked out for you, based on your criteria.
A Simpler Solution
It really is an all-around simpler solution, and there's no confusing jargon from the salesman to muck it up. Instead of relying on a salesman's knowledge of the vehicle, you can look at the specs for yourself firsthand.
No Pressure to Buy
This also creates an environment where there's no pressure to buy. You don't have to pay a fee or put a deposit down on one of our cars to look at them. Simply fill out the form, and then wait for our team at online.cars to give you your car suggestions. If you are interested in one of the three cars we suggest, then it's up to you to contact us and let us know. That way, we can get it delivered to our lot within 48 hours for you to take a test drive and personally inspect it.
If you don't like the cars we suggested, simply turn off your computer and look elsewhere. No pressure to buy whatsoever.
Avoid the Negatives of Conventional Car Buying
Here are some very real, and common, negatives that comes with shopping at a traditional car dealership.
Lengthy Process
It's an overall lengthy process to buy a car at your conventional dealership. First, you have to drive to the dealership. Unless you live close by, you'll have to account for that time on the road. Then you'll have to most likely deal with a salesman giving you a run-around of the cars he is actually trying to get rid of, rather than the exact make and model you want.
Even buying a car online takes a while when it comes to finding the model you want. Sifting through the pages of cars seems to never-ending. But not with online.cars. We suggest cars for you based on the form you filled out, so you're able to see exactly what it is you're looking for.
Restricted to Dealership Hours
Shopping at a conventional dealership like Northgate Ford means you're stuck shopping during their hours, not yours. Who wants to shop on the weekend? That's when you should be relaxing after a long week at work. Sure, dealerships are often open after work. But, who wants to go car shopping after work?
Limited Selection
Dealerships also have a limited selection of vehicles. What you see is what you get, but online.cars gives you access to over 100,000 vehicles. No giving up your must-have features, no settling for less, and ultimately, just a better chance to find that perfect car.
Expected to Buy Then and Now
A car salesman's job is to sell cars, that's how he makes a living. Therefore, the moment you drive onto a car lot, you're expected to buy a car right then and there. Even if you have no intentions of doing so, that's how you'll be treated. This creates a sense of pressure to buy, and if you aren't good with pressure, you could very well end up finding yourself driving away with a car you didn't even want. Or worse, a car you know you can't afford.
online.cars is Your Answer
If you are looking to experience the future of car buying now, and avoid the negatives of shopping at conventional dealerships, then online.cars is your answer.