The Ultimate Guide to Financing Your Car in Columbus with NO Credit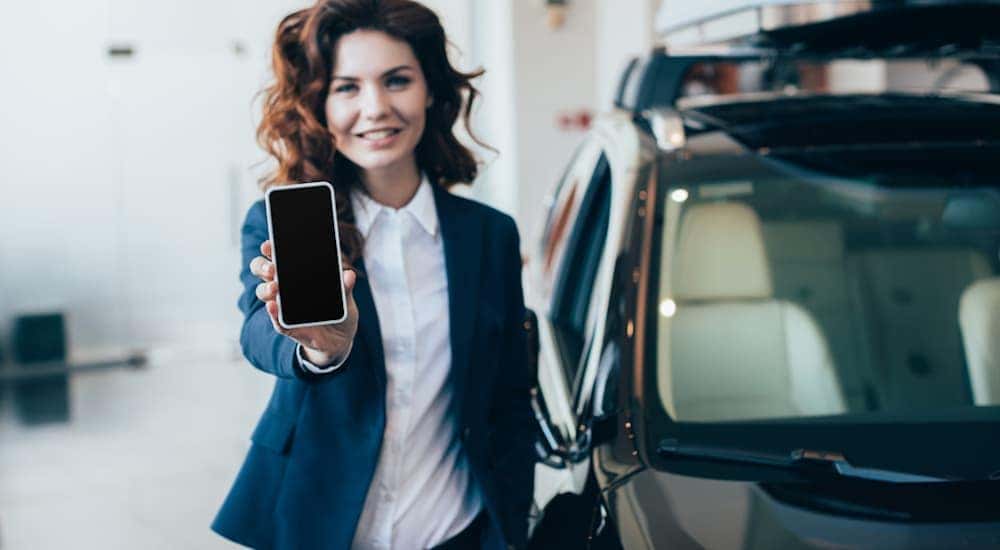 Okay, you have no credit, but you need a vehicle. How are you possibly going to secure a loan for a car? Well, it's not as impossible as you may think. Whether you're a first-time car-buyer with no credit or an experienced car-buyer with perfect credit, there are plenty of automotive financing opportunities available. If you're looking for no credit car loans in Columbus, you'll have a few options to consider. However, it's important to take the right steps during your search for financing and the ultimate purchase of your vehicle. So, if you need a vehicle but have no credit, stop worrying! Just take a breath and follow these ten steps.
Step #1: Determine Your Credit Score
Although the financing options you'll be exploring are designed for drivers with little to no credit, it's still a good idea to be aware of your credit score and the factors that make it up. Before searching for a vehicle or financing, be sure to check your credit score using a free but reputable platform, and store this number away for future reference.
Step #2: Set Your Budget & Down Payment
Of course, it's difficult to shop for a new vehicle without understanding what you can afford. So, be sure to set a strict budget for your vehicle by considering what you can handle in terms of monthly payments, including insurance and the occasional cost of maintenance and future repairs. During this time, you'll also want to determine what you can handle for a down payment. It is important that in addition to a down payment, you set aside money for insurance, as you'll likely have to make your first insurance payment at the time of purchase. It's also a good idea to set aside money for your first monthly car payment and additional fees that may apply during the purchase of your vehicle.
Step #3: Consider Your Vehicle Needs
This is the fun part. What kind of vehicle do you need and what features do you desire? This can be a broad decision, like a versatile SUV with plenty of entertainment features, or a more specific decision like a 2015 Chevy Equinox. No matter what you decide on, it's a good idea to consider specific vehicle needs, while also remaining open and flexible with your decision. If you're purchasing your first vehicle and have little to no credit, you'll likely be purchasing a used vehicle, so don't get overly attached to new models. Instead, consider used vehicles that are reliable and offer plenty of versatility. Since vehicles typically only receive major updates once or twice per generation, you can find used vehicles with incredibly advanced features that are comparable or identical to their new models.
Step #4: Research No Credit Car Loans
Now that you have a set budget and a better idea of what kind of car you're looking for, you'll want to begin your research on no credit car loans in Columbus. However, be careful. Many local dealerships will offer options like buy here pay here (BHPH) financing, which offer automotive loans at an incredibly high-interest rate. These are also very different from traditional auto loans as your payments would have to be made directly through the dealership and may have to occur weekly or bi-weekly. While this solution does allow drivers of all credit background access to an auto loan, the terms are often unfavorable and the selection of vehicles is limited and of poor quality. If you're searching for no credit car loans in Columbus, BHPH options might be all that you come across, however, there are alternatives.
Step #5: Consider an Online Alternative (Yes, They Exist)
Instead of trying to receive approval from a local car dealership in Columbus, you may want to consider exploring an online alternative, like Online.cars. At Online.cars, drivers with little to no credit can receive guaranteed approval on automotive financing, while selecting from a wide variety of high-quality vehicles. We are also proud to offer additional benefits like a complimentary lifetime mechanical warranty and a 3-day/300-mile money back guarantee. However, one of our most popular perks is that you can complete the financing and purchase of your vehicle 100% online. That means while you binge your favorite TV show, you can also shop for your new car right from the couch.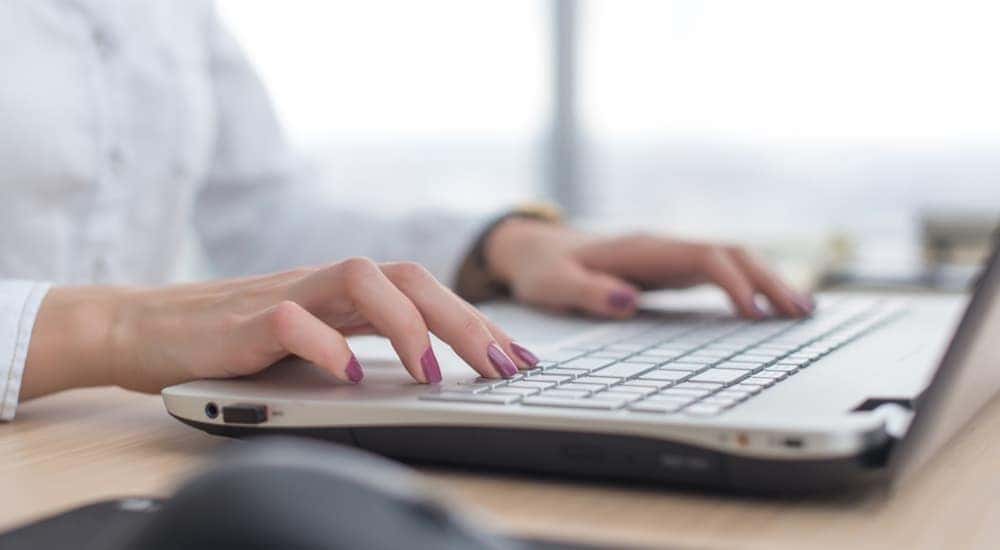 Step #6: Make a Decision
Now that you've completed research on the no credit car loan options in Columbus, you'll have to reach a final decision. Given the benefits of financing your vehicle online, this is most likely the best choice for you. However, it is important to give every option a fair choice and to conduct as much research on each option as possible. At this time, you can also decide on a vehicle from your local dealership or dealership alternative.
Step #7: Gather Necessary Documents
No matter what you've decided on, it's a good idea to gather the documents you'll need to complete the financial aspect of your purchase. This may include your license, banking information, pay stubs, and any other documents that may be of value. Simply gather this information and keep it on hand throughout the purchase of your vehicle. During this part of the process, it is better to be over prepared than under prepared, so be sure to have any and all applicable information at the ready.
Step #8: Purchase Your Vehicle
If you've chosen to purchase your vehicle at a dealership, this step likely involves several hours of waiting and signing paperwork. So, prepare yourself for this extensive process. However, if you've chosen to purchase your vehicle from a dealership alternative, like Online.cars, get comfy at home and simply follow the online prompts.
Step #9: Await Vehicle Delivery
Drivers who choose to purchase their next vehicle with Online.cars can enjoy free home or office delivery in one of our patent-pending Glass Traveling Showrooms. Whether you choose home or office delivery, this is certainly an enjoyable part of the car-buying experience and is sure to turn heads.
Step #10: Enjoy Your Newest Investment
Once you're able to drive your new vehicle, enjoy your time, but also make sure that you are absolutely pleased with your decision. At Online.cars, we provide a 3-day/300-mile money back guarantee, but if you purchased your vehicle elsewhere you probably have less time to return the vehicle if you're not completely satisfied. Remember that you'll be driving this vehicle for years to come and will be responsible for making regular payments until it is paid off in full. For these reasons alone it is important that you love your new vehicle and are proud of your latest investment. However, if you are pleased with your new ride, then you can finally close the chapter of searching for no credit car loans in Columbus.
Need a No Credit Car Loan in Columbus? Choose Online.cars!
If you're looking for no credit car loans in Columbus, you'll want to check out a dealership alternative like Online.cars. We are proud to offer customers of all credit backgrounds a variety of exclusive benefits, as well as access to only the highest quality used cars. So, when you're ready to get into the vehicle you need, look no further than Online.cars!