There's an Incredible Car-Buying Alternative for Those with Poor Credit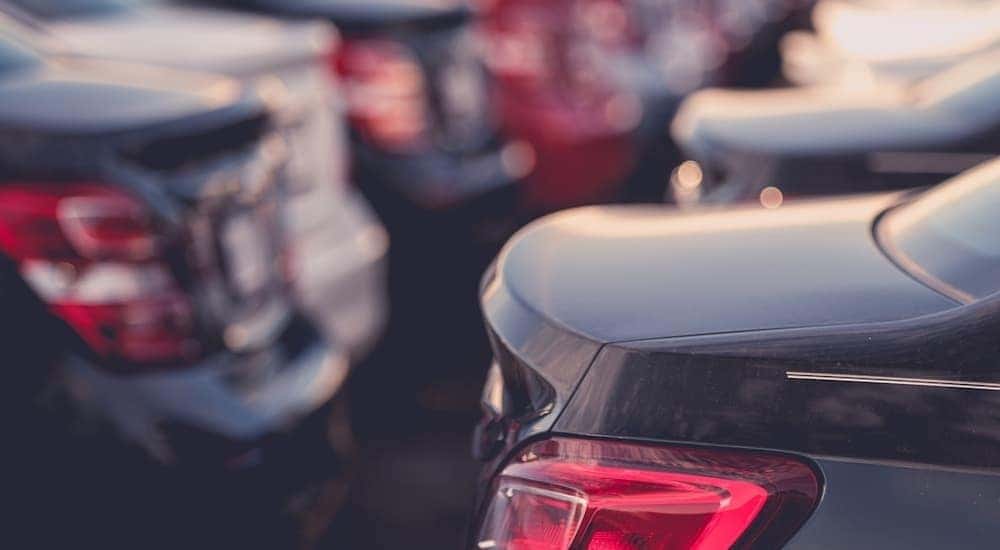 It's Saturday morning, it's one of your only days off this week, and you can't relax. Instead, you have to go searching around for no credit car lots in Indianapolis. This isn't the best way to spend your weekend, especially when you consider the impending ordeal you're going to have to deal with.
You won't only have to zero in on a specific car (which can be like searching for a needle through a haystack) and deal with a dealership's pushy sales team. Instead, since you're shopping for a car with poor credit, you also have to secure some type of financing. This is much easier said than done, as securing that financial backing can be near-impossible for some. There are ultimately two routes that these prospective buyers can travel down, and neither are that enticing.
However, what if we were to tell you that there's a third option that eliminates many of the hassles that accompany the traditional car-buying process? Plus, what if we also told you that this option caters to those seeking no-credit car lots in Indianapolis?
You'd probably say we were crazy and wouldn't believe us, but there is actually an innovative car-buying business that caters to those with poor credit. Plus, in addition to their incredible online-based convenience, they somehow find a way to provide customers with plenty of financial incentives.
However, we're only going to tease that third option for now. First, let's take a look at what you'd deal with if you were shopping for a vehicle from a traditional no-credit dealership.
What You'd Deal With at a Traditional Dealership
If you're shopping for a new or used car despite your rotten credit score, you probably won't have a whole lot of luck if you're shopping at a traditional dealership. Not only will you have to deal with your fair share of headaches, but you'll also have to overcome all of the financial disadvantages.
For starters, there's a chance that these dealerships won't even be willing to sell you a car. This means you'll be required to secure that loan from a financial institution, and it can be an absolute headache dealing with banks and credit unions. Plus, there's a good chance that these financial institutions won't provide you with very enticing loan terms, meaning you'll be putting yourself into an even deeper financial burden.
If you are able to secure financing from a dealership, it's nothing to celebrate. Often, these dealerships accompany their car loans with ludicrous financing rates, meaning it's more-than-easy to get behind on your payments. Furthermore, these dealerships have stringent policies when it comes to missed payments, and it's not shocking to see the vehicle repossessed in those scenarios.
Let's not forget that those previously-mentioned steps only cover the financial aspect of your transaction. You're still going to have to sort through the various dealerships' inventory, and there's a good chance you'll never find the exact ride you're looking for. Then, when you've finally settled on a disappointing option, you have to deal with the hassles of negotiating with a salesman. When all is said and done, you're probably left wondering if the entire ordeal was even worth it.
Those shopping for a vehicle despite their poor credit may be reserved to these two options, although it's mostly due to a lack of options. However, there is a logical alternative that provides a stress-free buying experience for car buyers, regardless of their financial and credit situation.
What You'd Deal with at an Online Car-Seller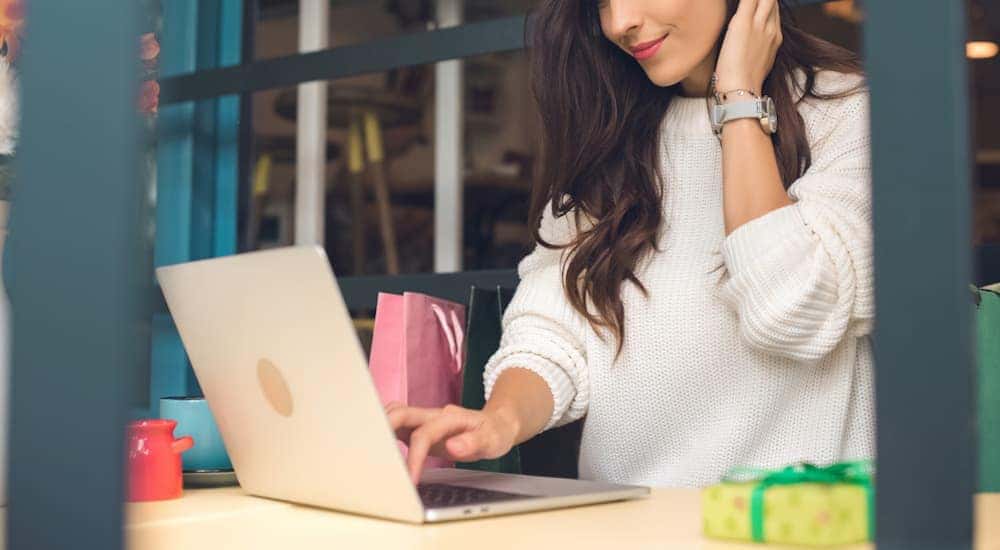 Fortunately, you won't have to deal with nearly as many headaches if you opt for an online car-seller instead of a traditional dealership. In fact, you won't even have to put on pants until the car is in your driveway.
Online dealerships like Online.cars provide customers with a worthy alternative to the traditional car-buying process. These online car-sellers provide customers with unmatched convenience (which we'll get to later), but they also manage to provide buyers with a long list of financial incentives. This includes financing for those with a poor credit score.
Take Online.cars, for instance. The business's Credit Center is on hand to handle all of your financial inquiries. The business will provide any inquiring customers with pre-qualification, and they promise low financing rates regardless of your credit. The business also allows buyers to get an immediate quote on their trade-in, which can be especially helpful if you're looking for those few extra bucks during your impending purchase.
The financial advantages don't end there! The website allows customers to shop by value, meaning you won't have to dig through pages of vehicles that aren't within your price range. This is also especially helpful if you're looking to stick to a specific budget. It can be difficult to ignore those flashy amenities and newer model years, even if they don't necessarily fit within your budget. By limiting your focus to vehicles that are within your budget, you can be assured that you can afford whatever ride you come across.
To top it all off, Online.cars even has a payment calculator, meaning you can anticipate all of your impending payments ahead of time. That way, those monthly bills should never be a surprise, as you'll understand your impending payments before you make your purchase.
Online.cars' Credit Center is the ultimate resource for those hunting for a vehicle despite their poor credit score. The service doesn't require a social security number or date of birth, and the inquiry won't have any impact on your credit score. Approaching the Credit Center also doesn't mean you're obligated to buy, so there's really no risk in trying them out!
Those who are shopping for a car despite their credit score are presumably shopping on a budget. Fortunately, Online.cars provides these buyers with a number of additional financial incentives, providing you with plenty of opportunities to save.
For starters, Online.cars is able to dive into their nationwide database to find a vehicle that fits all of your specific wants and needs. At the same time, the business is able to leverage multiple vehicles and sellers, meaning you can be assured that you're getting the best price on your next purchase.
Warranties and Incentives
Furthermore, the guaranteed clean CARFAX Vehicle History report essentially promises that you'll never have any mechanical issues with your impending purchase. Additionally, the free lifetime mechanical warranty means you'll be covered in case your vehicle does run into any issues.
Online.cars even has a three-day, 300-mile money-back guarantee. That way, if you realize that your recent purchase isn't a proper fit, you won't be obligated to tolerate the vehicle until you can (somehow) afford a replacement. Rather, you can simply trade in the car for a replacement.
Clearly, Online.cars provides customers with a long list of financial incentives. When you add in their unmatched convenience, you'll understand why you should be turning to this seller the next time you need a car.
Nowadays, why would you deal with the hassles and stress of the traditional car-buying process? Instead, by opting for Online.cars, you can expect an easy-going experience that accommodates your specific monetary needs. Plus, add in the long list of additional financial benefits and the incredible convenience, and you'll be wondering why you didn't opt for this specific route in the first place.