Things to Consider When Shopping for a Used Truck
We are living in a nation that loves trucks. It has taken many decades, but trucks are finally outselling sedans, and searches for "used cars for sale near me" are bringing more truck options into the mix. Simply put, if you want to get from point A to point B, a car will do just fine. However, if you're going to haul a load of garbage to the dump, you will need a truck. If you want to tow a boat to the lake, you will need a truck. If you're going to drive on a mountain trail, good luck doing that in your typical sedan.
You get the point; trucks are utilitarian and serve far more purposes than just getting you to your job Monday through Friday. But before you run out to your dealership to buy a used Silverado 1500, stop and think about what you want out of your pickup truck. There are several considerations when in the market for a used truck; let's take a closer look at them.
The Evolution of the Pickup Truck
Of the types of vehicles available on the market, the pickup truck has gone through the most drastic changes over the years. It could have been because the truck of old would never survive modern times. Perhaps it is because engineers who loved trucks had a vision of the truck of the future. No matter the reasons, the evolution of the pickup truck is simply outstanding.
The earliest versions of the pickup truck were simple vehicles made to haul things. You really didn't see a whole lot of trucks on the road. They were found on farms and at job sites. They were often dirty, faded, and not very aesthetically appealing. Trucks were uncomfortable, hard to handle, and built to seat three people tops.
Modern trucks still serve as workhorses, but everything else about them has changed. Modern trucks are sleek, stylish, luxurious, and filled with the comfort and convenience features you enjoy in the most expensive luxury sedans. In a modern Chevy Silverado 1500, you can haul a load of garbage to the landfill, tow a boat, or climb a mountain trail in comfort and look good in the process.
Consider Your Needs
One of the first things you want to do before buying a used truck is to consider your needs. This will ensure that you get a truck that will do what you need it to. If you are using your truck as a family vehicle, then you should focus on seating, comfort, and fuel economy. If all you will be doing is driving your truck around town for commutes and running errands, there is no need to buy a used truck with the most powerful engine; it just doesn't make sense.
However, if you are going to use your truck for work applications, as in hauling and towing, then the powertrain is a huge consideration. After all, you will want to utilize your truck for the tasks at hand and not feel short-changed because of a lack of power. Also, if you will be using your truck for work, it might make sense to skip out on the trucks that are loaded with convenience and tech features that you might not fully utilize. Sure, a top-end audio system with 26 speakers is fantastic, but you probably don't need that for a work truck.
You might be wanting a ruck for recreational purposes. If so, you should figure out a few details, like how much towing capacity you need to tow your boat or other recreational equipment. You don't want to pay the extra to get the most powerful Silverado if you will never use it to its full capabilities. Also, consider how much gear you will be hauling around; you will want to ensure your pick the proper cab configuration for your needs. If you are doing some off-road driving, make sure you pick a truck with the features you need to ensure a safe trip up that mountain.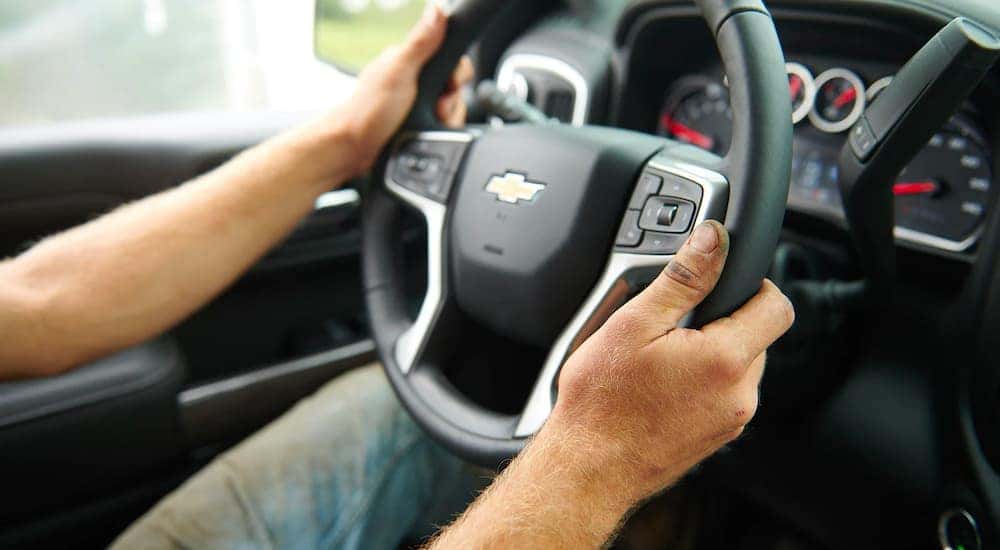 Consider Your Preferences
Now that you have discovered your truck needs, now is the time to consider your personal preferences. This is the fun part of buying a used truck. Trucks are big, which is great, but they are also challenging to maneuver in tight spots, and parking can be a hassle. Deep down, you might like the idea of a big truck, but keep in mind that all trucks are bulky to drive compared to sedans, so don't get overzealous about size.
Like we discussed earlier, modern trucks come with all of the features that expensive luxury sedans offer. But just because you can get a truck with a heated steering wheel, that would be pretty useless if you lived in Phoenix. Luxury and convenience features are great but pick and choose what you need and what you will never use. This will help you get a better price for your truck, and you will be sure to get the most use out of your investment when you are intentional about the features you are adding.
Other Considerations
Even if you aren't going to use your truck for off-road driving, you still may want to opt for four-wheel drive. If you live in an area where bad weather makes road conditions difficult, it's really lovely having four-wheel drive to help maintain traction when the road is wet or covered in snow.
Safety features are an essential consideration. Whether you are using the truck for light work applications or you are driving your family around town, safety features should be somewhat of a priority. There are several safety features that will be a great asset when towing, so you need to take that into account when shopping for your used truck.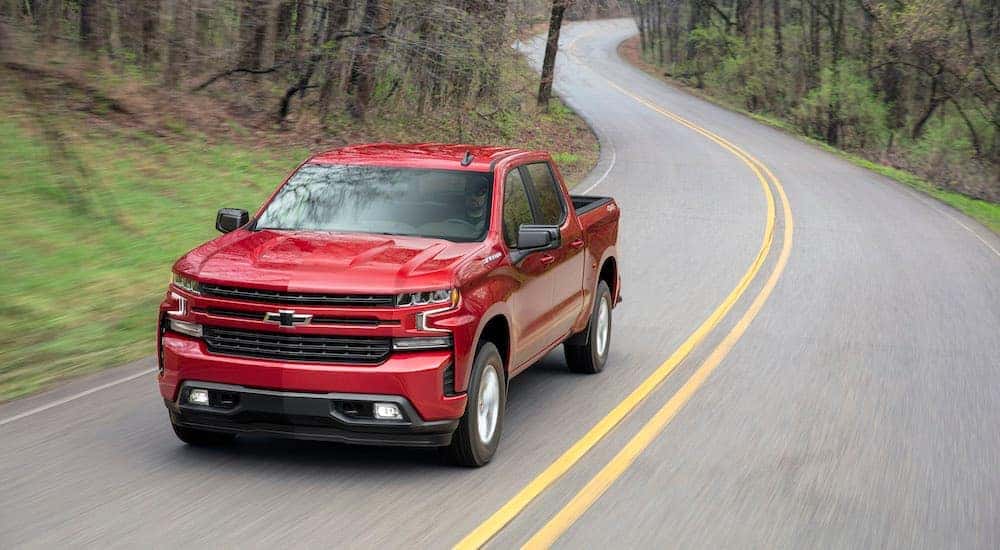 Consider the Benefits of Buying a Used Truck
You might be in the market for a truck but torn between buying a new or used model. There are several benefits in buying a used Silverado, cost being at the top of the list. It's no secret, new trucks can be expensive, and they lose their value rather quickly. If you are on a budget or don't want a high loan payment for the next several years, a used truck is a bargain.
You might be worried about the longevity and wear and tear you get with a used truck. Keep in mind that modern trucks, like the Chevy Silverado, are quality vehicles built to last a very long time. So even a used truck will last a long time and give you years of faithful service. And since Chevy trucks are tough, a little wear and tear aren't going to affect the life of the truck.
Buy Your Truck the Convenient Way
Consumers are growing more and more comfortable buying a wide range of products online. You can get just about everything online, including fruit, mattresses, and cars. Many of you out there are only now realizing just how convenient and easy it is to shop for a used Silverado online. One of the significant benefits of buying from Online.cars is the convenience. You can shop from just about anywhere, including your comfy couch while watching television. Buying from Online.cars means no sales pressures, no hassles, and nobody trying to sell you something you don't want. While we are sure there are friendly and honest car salesmen out there, why take a chance when you don't have to? Buy your used Silverado from Online.cars and skip the trip to the dealership.