Things to Do Around Columbus This Fall and Winter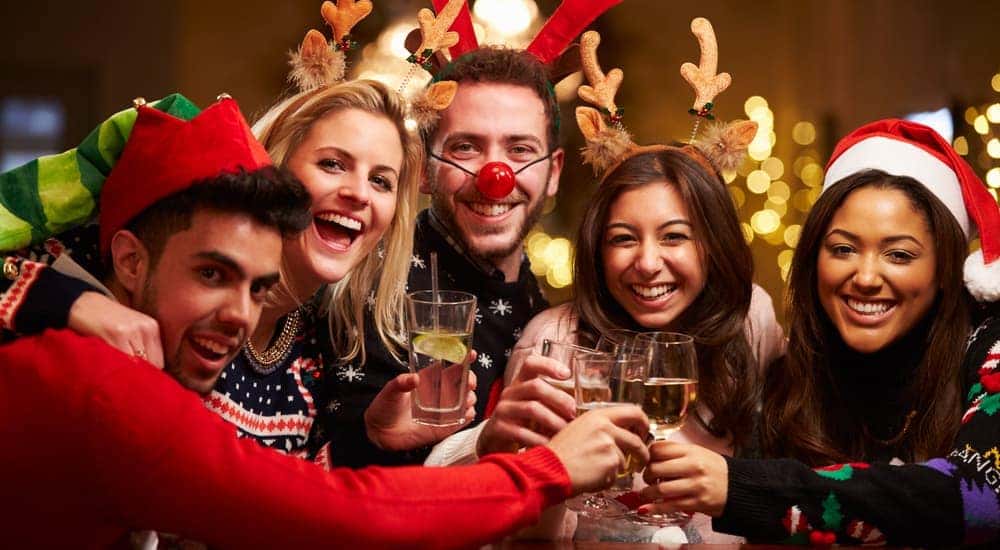 Online.cars is revolutionizing the entire car-buying process by providing customers with one of the most efficient ways to purchase vehicles online. While our ultimate goal is to serve those all over the country, our roots are still in Columbus, Ohio. You'll continuously find us at many of the local events that take place year-round.
Speaking of, there will be a number of notable events coming up over the next few months. Not only is this a great opportunity to drink some excellent beer and eat some delicious food, but it's also an opportunity to participate in the community. Plus, if you do happen to purchase a vehicle via Online.cars, you'd have a pretty good chance to show off your new ride.
We detailed some of our favorite events that are coming up before the end of 2019. Take a look at some of the can't-miss dates!
4th Annual 12 Bars of Christmas Crawl
Santa generally arrives at Christmas events in a sleigh. While wearing a Santa suit (or any other holiday-related costume) is encouraged, you're going to have to impress the patrons by showing off your recent purchase from Online.cars instead. Of course, this isn't a bad thing; you'll feel like a kid showing off their new Christmas toy while everyone's gawking at your new ride at this event.
The 4th Annual 12 Bars of Christmas Crawl will take place on Saturday, December 14th between 12 pm and 8 pm. Participants will have exclusive access to a long list of deals at some of the Arena District's top bars, including Park Street Cantina, Dhalia, and Park Street Tavern. Plus, you'll get a handful of goodies by registering for the event: a 16-ounce Santa Stadium Cup, a Santa hat, and a flashy wristband.
Tickets can be purchased directly on EventBrite, and you must have that ticket in hand when you're attending the event. After you register, you can visit any of the bars on the list at your own leisure. If you can't make it, no worries… you can give the ticket to a friend. It's the season of giving, after all!
If you do attend with your recent Online.cars purchase, just be wary of drinking and driving. You can always call a friend or family member, or download a ride-sharing app. That way, we can rest easy knowing that both you and your new car are safe and sound.
Dessert Festival
If alcohol isn't your jam and you have more of a sweet tooth, then this is one event you will not want to miss. Columbus will be holding their first (annual, presumably) Dessert Festival on November 3rd at The Grand Event Center at Grandview Yard in Grandview Heights, Ohio.
The event is inspired by the "Dessert Goals" festivals that take place every year in major cities like Los Angeles and New York. At the Columbus festival, attendees will get to sample treats from some of the city's top chefs and bakers. The holiday season is generally a time where you can pack your mouth with as many sweets as possible. Why not start early at this festival? With four available time slots to choose from, you can visit the event whenever you have time!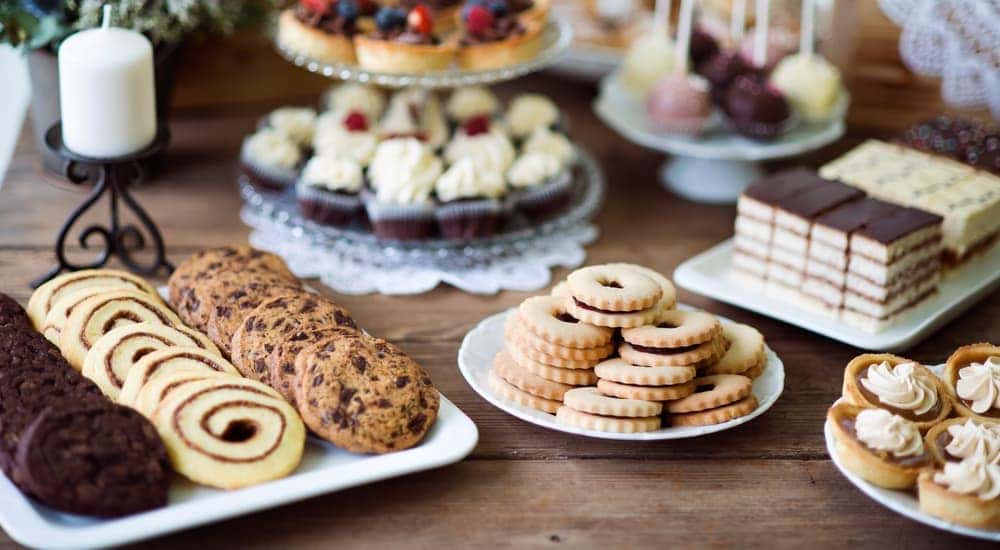 Reach Week Community Festival
So far, we've primarily been focused on events that will likely pack on the calories. If you're looking for a healthier event, then you should consider participating in the Reach Week Community Festival. Taking place at The Potter's House Church of God on Lowell Drive, this event is intended to bring together everyone in Columbus. Organizers are looking to recognize the community-aspect of the city.
The free event will have many activities for attendees of all ages. The Ninja Obstacle Course will surely be a popular choice, and this specific event will provide you with a chance to cut some of your impending holiday pounds. There will also be a volleyball and corn hole tournament, pony rides, and carnival games. Plus, if you're a fan of sports, "College Game Day" will be in attendance. The Reach Week Community Festival truly has something for everybody, so don't be afraid to bring along your entire family. The event takes place on Saturday, October 12th, between 9 am and 3 pm.
Fashion Week
Columbus residents are generally known for their style, so it only makes sense that the city is taking an entire week to recognize its fashionistas. This event, which is being coined as "Fashion Week," will take place between October 13th and October 19th at various locations around Columbus. The event will kick off with the 10th Annual High Fashion Tea Runway Show. On the 19th, organizers will end the week-long event with the Finale Runway Show.
Creativity, individuality, and confidence are three attributes that are particularly important to organizers of Fashion Week. Aspiring designers will be encouraged to show off their works throughout the week. This will provide these inexperienced individuals with a great opportunity to rub elbows with some of the top designers in the area. Plus, if you're simply looking to shop, there will be plenty of pop-up boutiques and vendors to choose from. In other words, don't forget to bring your wallet!
Ohio Mopar Expo
You know we couldn't compile a list of events without mentioning at least one car-centric expo, right? Fortunately, we've got a good one: the Ohio Mopar Expo will be taking place at the Ohio Expo Center & State Fair in Columbus, Ohio. The event is only two days (November 30th and December 1st), but that will still provide you with plenty of time to check out everything the event has to offer.
With at least 100 exhibitors expected to attend, you'll have a chance to look at (and purchase) a number of unique car parts and accessories. You can also sign up for several available services, providing you with a chance to spruce up your new ride. This should be especially enticing to Jeep owners, as there will be some specialized experts in attendance.
Considering all of the automotive gurus who will be attending the event, this will be a great opportunity to show off your brand-new ride. Plus, you can probably get some pointers (and accessories) for your vehicle from the automotive experts and vendors!
Clearly, you can stay very busy during the upcoming months in and around Columbus, Ohio. Best of all, if you purchase a vehicle through Online.cars relatively soon, you'll have the chance to show off your brand-new ride!