This New Way to Buy Used Is Changing the Game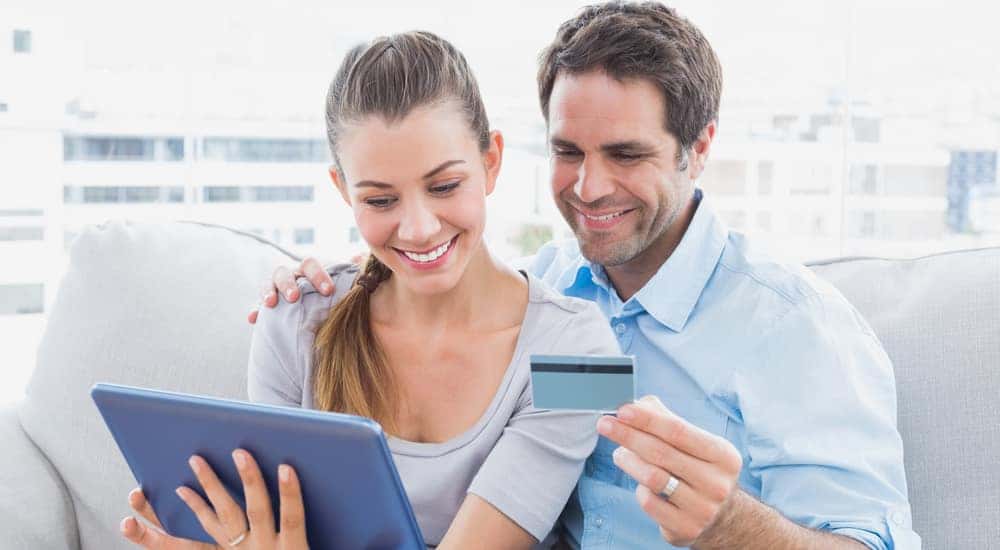 It is estimated that over 48,000 vehicles are sold each day. This staggering number represents a blend of both new and pre-owned vehicles and consists almost exclusively of vehicles purchased through traditional car-buying methods (namely dealerships).
This impressive statistic is made all-the-more impressive by the fact that traditional car-buying is an exercise often maligned by consumers. Viewed by many being as cumbersome, unpleasant and invasive it would appear that record numbers of consumers are willing to subject themselves to it.
But for those interested in pre-owned vehicles, a new method of car-buying has become all the buzz. A true game-changer, it simplifies car-buying in the same way that Amazon was successful in simplifying shopping, in general. And customers from Tallahassee to Tacoma are taking notice. So, if you're in Cincinnati and looking for a used car, take a moment to find out more. Compare traditional dealerships such as Courtesy Automotive vs online.cars, a new concierge service.
What is online.cars? We'll get there. But first, let's talk about your wisdom in choosing to buy a pre-owned car versus new.
Buying Pre-Owned
With the popularity of pre-owned vehicles continuing to grow year-over-year, it's clear that today's drivers are recognizing their value more clearly. Improvements in vehicle maintenance are empowering more and more cars to pass the 200,000 (and even 300,000) mile mark. And with the transparency offered by vehicle history reports (such as CarFAX), there's really no reason to consider a car with both years and miles under its belt.
Whether or not those vehicles are included within an automaker's Certified Pre-Owned (CPO) program is almost beside the point. Sure, CPO vehicles come with a wealth of assurances, incentives and extended warranties that are worth considering. But the real value of deciding to buy pre-owned comes in the buyer's ability to get more car for their money.
By opting for a pre-owned vehicle, one allows for the previous owner to shoulder the lion's share of the vehicle's depreciation. If you're unfamiliar with how significant a savings this could be, bear with us.
Depreciation 101
Hypothetically speaking, imagine a brand new vehicle with a $30,000 price tag. The first depreciating hit comes when the newly-purchased vehicle leaves the dealer lot. In fact, this simple act reduces the vehicle by around 11% right off the bat. That's right, your $30,000 vehicle is now worth closer to $27,000 and your rear-wheel hasn't even hit the street yet.
Flash forward to the first anniversary of your vehicle purchase, and the total depreciation is somewhere in the vicinity of 25%, placing the vehicle's value around $22,500. After three years, a 46% depreciation puts it closer to $16,200. And after five years, a 63% hit means that your $30,000 vehicle could be worth as little as $11,000.
With this in mind, it's no surprise that people are opting to pick up vehicles with 3-5 years of prior ownership. Combined with the extended lifespan of today's vehicles, it just makes good sense. That said. let's get back online.cars and how they can help to make your car buying experience far simpler.
A Scenario
Imagine that you've performed all of your research and determined that you're interested in a 2015 Chevy Traverse (ideally in Plum Berry Metallic). The decision to buy pre-owned means that it would have almost three years of depreciation under the belt, meaning that you could afford the top-of-the-line LTZ trim.
So you visit your local dealership (be it Courtesy Automotive or elsewhere) and find out quickly that there's little-to-no chance of getting exactly what you want. Maybe there's a 2015, but it's the wrong color or a lower trim level. Perhaps there are only newer models, which push your plan outside of your price range, or older models that you're simply not interested. Why should you have to settle, just because of limitations in dealer inventory?
Another Scenario
Having decided upon a 2015 Chevy Traverse LTZ (ideally in Plum Berry Metallic) you log onto online.cars and enter the vehicle specifics. As a full-service concierge service, online.cars does the legwork for you, searching until it finds the vehicle that you're looking for (allowing you to do better things with your time).
How Does online.cars Work?
By partnering with a nationwide network of dealerships, online.cars is able to provide the widest selection of vehicles, regardless of make, model, trim level (or even color). By doing so, it becomes far easier to locate the vehicle that you're looking for.
In addition to assuming the burden of the search (so you don't have to) online.cars only offers vehicles that have the guarantee of a clean CarFAX Vehicle History report. This is just one of the assurances offered to make it more palatable to purchase a pre-owned vehicle, sight unseen. What's more, online.cars will arrange for free delivery of your new vehicle anywhere in the continental United States.
Additional assurances come in the form of a Lifetime Mechanical Warranty, and in the 3-Day / 150-Mile Satisfaction Guarantee. If (within that period) you decide it's not the right car for you, online.cars will help you to exchange it for one that is.
But Wait There's More…
Do you require financing? Just as online.cars uses a nationwide network of dealerships to increase their offerings exponentially, they take the same approach to financing, using a nationwide network of lenders to secure the best possible financing option.
And if you have a trade-in vehicle to offer, online.cars will help you to value it and will arrange for free pick-up of the vehicle once your purchase is finalized.
A New Way to Buy Used
At a time when more people than ever are embracing the value of pre-owned cars, online.cars makes it possible to do so easier, and with more satisfying results. If only all car buying could be this easy…