Top 10 Best Used Vehicles To Buy Now

It can be difficult to know exactly where to buy used cars, largely because of the stigma surrounding used car dealers. But shopping for used cars online is very different from showing up at a small used lot with nothing more than the dealer's word to go by. When you buy somewhere like Online.cars, you gain access to assurances like a free CARFAX report that includes the vehicle's history, how many owners it's had, and much more. To help get you started with your online shopping spree, we're going to show you 10 of the best used vehicles currently on the market.
#10 – The 2020 Chevy Silverado 1500
If you want the perks of a new truck without the steep payment, the 2020 Chevy Silverado 1500 is a great used option. You can get this model with several different engine options, including V6 and V8 gasoline engines and a diesel engine as well. Depending on which engine you choose, you can add a towing package to hit as much as a 13,400-pound max towing capacity. In addition to its power, this model also comes with safety options such as Forward Collision Warning and Blind Spot Monitoring. Whether you want this truck for its looks or its power, Online.cars has plenty of options for you.
#9 – The 2019 Chevy Traverse
The 2019 Chevy Traverse is the perfect SUV for space and fuel efficiency. It has the best fuel efficiency for its class, getting up to 27 miles per gallon on the highway, and it offers up to 98 cubic feet of cargo space. Plus, if needed, this model can tow up to 5,000 pounds. Many 2019 Traverse models come with roof rack rails, which adds to the cargo capacity. On top of their practicality, used Traverse models come with several tech options such as a Wi-Fi hotspot, wireless charging, and standard Apple CarPlay and Android Auto. The 2019 Traverse is easily one of our top 10 used vehicles.
#8 – The 2019 Honda Odyssey
We can't leave the minivans out of the picture here. This model scores a 9/10 rating according to Car and Driver, and there's no surprise as to why it scores this high. The 2019 Odyssey is well-recognized for its quiet cabin, making it the perfect model for families with young passengers and sleeping babies. And don't let the minivan stereotypes deter you. This model can go from 0 to 60 in as little as 6.6 seconds. Plus, it has better fuel economy than its competitors, reaching 28 MPG combined on the highway. This model is easily one of the best used family vehicle options.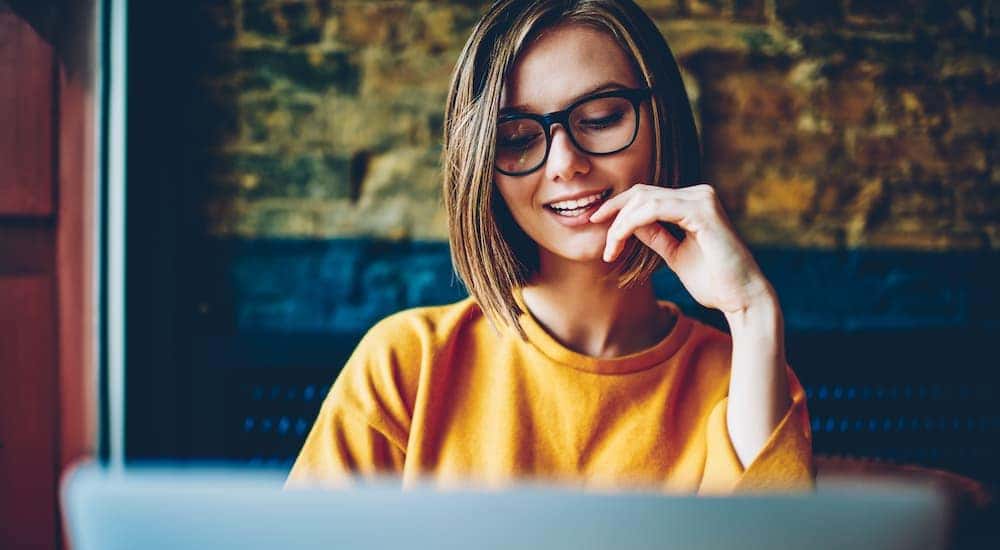 #7 – The 2019 Chevy Cruze Sedan
Cargo space in a car is a pretty big deal since sedans don't allow for as much room as other vehicles, and the Cruze definitely hits the mark here. You'll have plenty of passenger space, with up to 98 cubic feet of people room on this model. Further, the trunk houses 13.9 cubic feet of cargo, and there are over 42 inches of legroom which means that tall drivers and passengers can fit comfortably in the Cruze. Plus, the diesel engine option can get up to 48 miles per gallon on the highway, making this one of the most fuel-efficient non-hybrid cars on the used market.
#6 – The 2018 Jeep Grand Cherokee
Maybe you need something stout. This is where the 2018 Jeep Grand Cherokee comes in. This model can tow up to 7,200 pounds, it offers 68.3 cubic feet of cargo capacity, and it can get up to 30 miles per gallon on the highway despite its large size. This vehicle is made with space and off-road capability in mind. You won't have to worry so much about ice or snow when you take home a Grand Cherokee, and the selection of powerful V8 engines is just icing on the cake.
#5 – The 2018 Ford F-150
This isn't a proper list if we don't include another pickup truck option. At Online.cars, we carry several Ford F-150 options for those who like power but who aren't as fond of Chevy as we are. According to Car And Driver, this particular model receives a 10/10 rating. It can tow up to 13,200 pounds, and it has a 5-star overall safety rating from the NHTSA. When you want something family-friendly that can still get work done, a SuperCrew F-150 is a great option.
#4 – The 2019 Toyota Corolla
This is a great option if you need a work commuter car. And Online.cars is where you want to buy this used car model. We've got several Corollas to choose from. This is a great model if you like modern tech and safety features. Even the base level of this model comes with Toyota Safety Sense, which includes five important driver-assist features. When it comes to reliability Toyota will never let you down. All of the Corolla's tech features are extensively tested before Toyota throws them onto any model. In other words, you don't have to worry about faulty, glitch infotainment screens when you choose a Toyota.
#3 – The 2017 Ford Escape
The 2017 Ford Escape is a great, affordable small SUV option. This model offers power seats, fog lights, Bluetooth connectivity, and much more. Many also include Apple CarPlay and Android Auto, depending on what trim you opt for. It comes in both front-wheel drive and four-wheel drive options as well, with the front-wheel version being a bit cheaper even if you are buying used. This model is perfect for drivers who need more space than they'll find in a regular commuter sedan.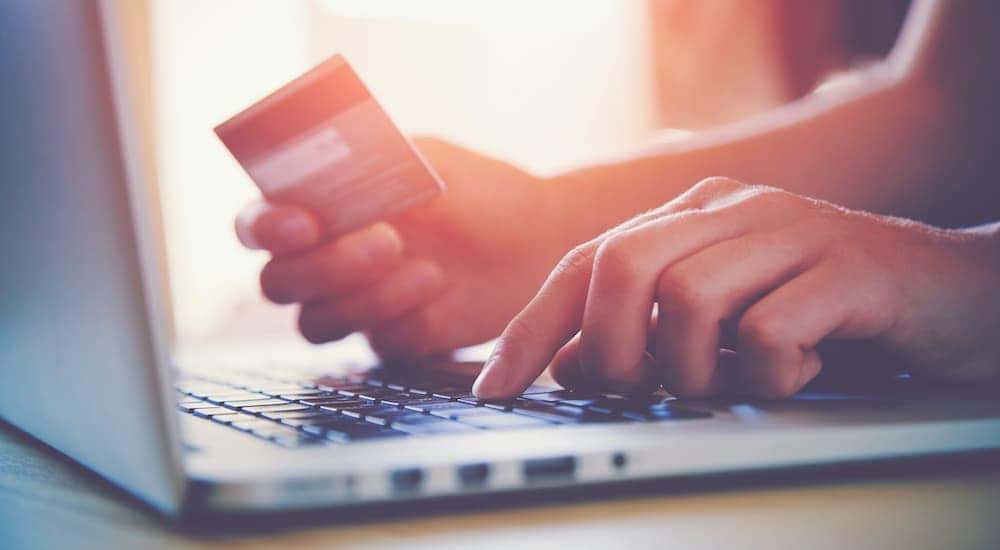 #2 – The 2018 Honda Accord
The Honda Accord is one of the best large sedans on the market, and the 2018 variant is no exception. It offers up to almost 103 cubic feet of passenger space and 16.7 cubic feet of trunk cargo. Like most Honda vehicles, it comes with several driver-assist features, such as Lane Departure Warning and Blind Spot Monitoring. You can even make this model feel extra luxurious by getting one with heated seating and memory seats, meaning you never have to readjust your seat settings again. Overall, the 2018 Accord is one of the best large sedans for safety, space, and convenience.
#1 – The 2019 Chevy Malibu
The midsize sedan is one of the most popular vehicles out there, and that's largely because of how diverse that it is. The 2019 Chevy Malibu is the top used midsize sedan you can buy right now. It has as much passenger space as a large sedan, offering up to 102.9 cubic feet of passenger space. Plus, it has 15.7 cubic feet of cargo in the trunk and 41.5 inches of front legroom. Higher Malibu trims come with wireless device charging and remote vehicle start, adding to the convenience. When you're in need of an affordable yet luxurious midsize sedan, the 2019 Chevy Malibu is for you.
How Do I Pick What's Right For Me?
There are obviously several different model types here on this list. Whether you're looking for a truck, an SUV, a sedan, or a minivan, you've got plenty of options here. When it comes to minivans, we included the best minivan option around, the Honda Odyssey. However, when it comes to the other models, you'll need to choose based on specs, visual appeal, and, most importantly, price. No matter which model you choose from our list, you're in great hands.