Top 8 Used SUVs That Are Fun to Drive

A lot of times, it seems like everyone is looking to buy a vehicle based on practicality. We all get it. It makes sense. You want great fuel economy, you want amazing interior space, you want that undeniable sense of comfort. Throw in some nice features like Apple CarPlay and Android Auto, as well as Wi-Fi hotspot connectivity, and you're all good to go, right? Well, what if there was more to buying a used SUV than just the standard safety, fuel, and features checklist that car shoppers go through when buying an SUV? What if we considered some of the top used SUVs that were actually fun to drive? What if, when searching for used cars for sale online, it was measured by how well they handled, their top-end performance, and how exciting they are on the road?
Diving into the world of used SUVs that are better known for how well they perform and handle rather than simply outlining how much passenger volume they have or what their fuel economy is, you might be surprised. Maybe you'll find something interesting worth checking out when you get to the end of our fun SUV list, as it may even give you some ideas or insight on what to seek out next as you search for the perfect used SUV for sale online. So without further ado, here are the top used SUVs to consider buying because they're fun to drive.
8: 2018 Hyundai Kona
The 2018 Hyundai Kona looks like a sporty, subcompact SUV that's fun to drive, and to no one's surprise, it is a sporty, subcompact SUV that's fun to drive. The wide track with just the perfect amount of ground clearance and roof height means you get excellent handling on the sharpest of turns with no body roll, while the optional turbocharged 1.6-liter 4-cylinder provides some peppy performance on the tarmac. A lot of people love the way the Kona handles, but there were some minor complaints about downshifts and braking, which could make it a little less optimal than some other SUVs on this list that excel both in low-end and high-end performance situations. Even still, this is an unmistakable pick for someone looking for one of the top used SUVs to drive for fun.
7: 2017 Kia Soul
The newly minted turbocharged 1.6-liter with performance-scaling acceleration actuated by a dual-clutch 6-speed automatic transmission helped put the 2017 model year of the Kia Soul on the fawning side of most critics and owners alike. Kia's refresh for this particular model year outing was handled in almost all the right ways, as the boxy design didn't stop the Soul from being a fun-to-drive compact SUV. Despite this SUV looking like it should handle like a rectangular buoy gliding across ice, the on-point braking and responsive steering contributed to the Soul managing to find and maintain its groove on the road as one of the best-handling SUVs of the year.
6: 2017 Honda CR-V
The 2017 Honda CR-V marked a redesign for one of the best-selling crossovers on the market. Honda decided to add new powertrain options and refine one of the most celebrated SUVs of its generation. What this resulted in was a finely honed driving experience to match all of the interior and comfort upgrades given to the CR-V. The driving isn't groundbreaking, but almost every critic and owner agree that it's one of the smoothest riding compact crossovers out there, due in large part to the new 1.5-liter turbocharged 4-cylinder. This easily makes the CR-V a top pick for a list of some of the top used SUVs that are fun to drive.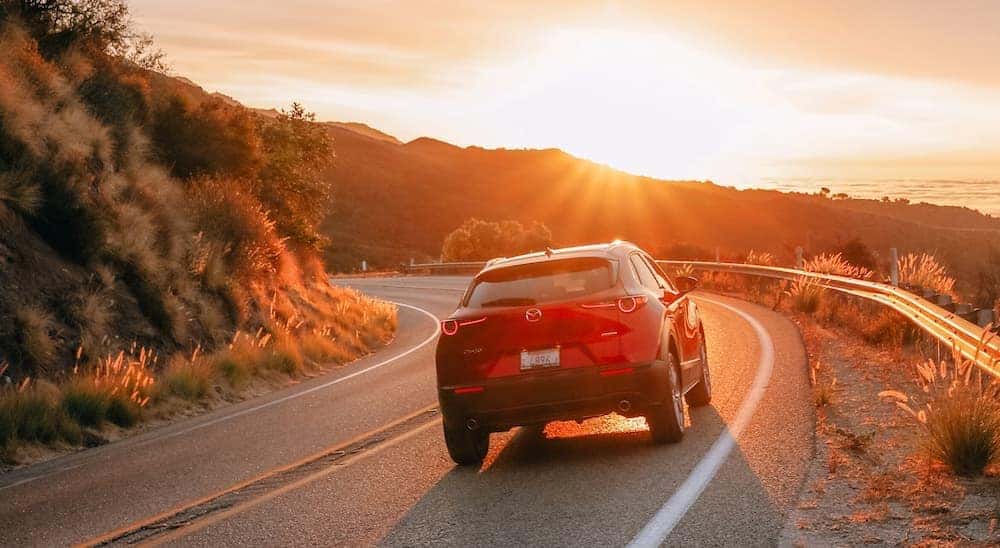 5: 2020 Mazda CX-30
The 2020 Mazda CX-30 is the sort of subcompact SUV that may not seem like it's much of a performance heavyweight, but looks can be deceiving. The CX-30 was outfitted with an all-new, ramped-up 2.5-liter turbocharged 4-cylinder as an optional powertrain for the 2020 model year, and boy, what a difference the turbo makes. Not only did the CX-30 improve its off-the-line performance with the turbo option, but paired up with an all-wheel drive system controlled by the G-Vectoring Control Plus made a world of difference. The advanced traction control and body-motion stability helped the CX-30 achieve what Mazda set out to do in making a subcompact crossover an exhilarating driving experience across all manner of sharp corners and twisty bends.
4: 2019 Jeep Cherokee
The Jeep brand is best known for its off-road persona, but that doesn't mean the Cherokee wasn't built to be a fun drive even while picking up the kids from school, grabbing groceries from the nearby store, or commuting to and from work. The 2019 Jeep Cherokee was refreshed with new turbocharged powertrain options and updates to improve handling, appearance, and features. The Cherokee's stable handling and adequate horsepower output make it more than capable of not only being a fun ride on the traditional paved roads but also for the dirt and gravel-filled off-road trails the SUV was designed to tackle. If you wanted a fun, compact SUV to drive of the used variety, the 2019 Jeep Cherokee makes a very promising case.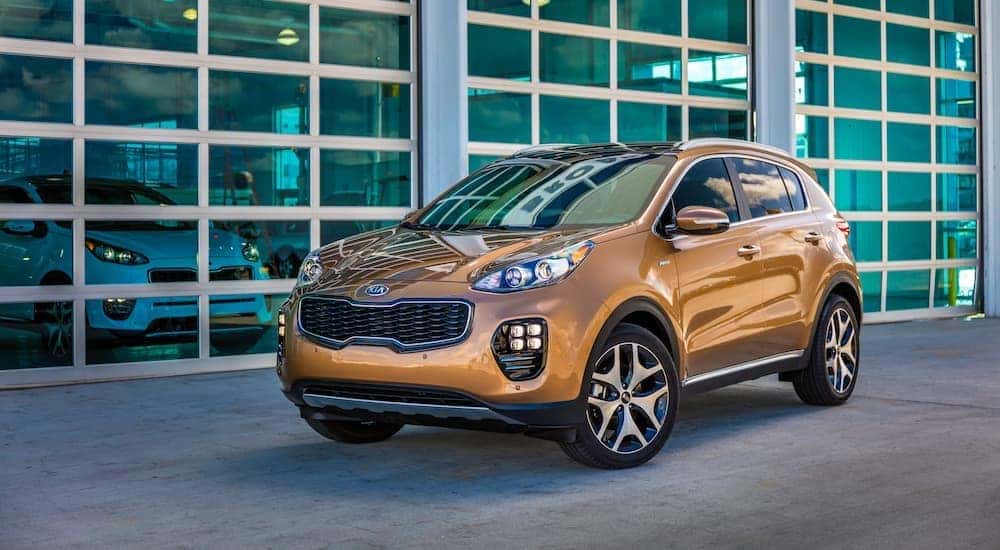 3: 2019 Kia Sportage
Sometimes it's not the looks that count but what's under the hood that matters the most. The 2019 Kia Sportage seems to be the poster child of that saying because despite having a rather odd front fascia and a design that probably won't appeal to everyone, it does pack a decent punch where it counts. On the road, the Sportage SX Turbo trim delivers 240 horsepower and 260 pound-feet of torque through a 6-speed automatic transmission that makes fine use of a torque converter. The Sportage's 6.4-inch ground clearance and electronically controlled stability control system make it a fine specimen across a variety of winding roads and paved routes lined with twisting pathways. In short, it's a perfect SUV to purchase for the thrill of the ride.
2: 2018 BMW X3
Part of a redesign for the 2018 model year, the BMW X3 is kind of that perfect marriage of speed, nimbleness, and engineering adeptness that makes it an easy pick for this list. The 2018 BMW X3 is where all your wild road dreams become a reality. The M40i series, in particular, is paired with a turbocharged 3.0-liter 6-cylinder that delivers 355 horsepower and 369 pound-feet of torque. The vehicle's exterior design and well-balanced chassis afford it some spectacular handling with road-gripping performance. Peppy off-the-line acceleration and enough power to maintain wind-shearing speeds on open highways make the 2018 BMW X3 a prime choice for those who can afford a top-used SUV with near top-of-the-line drivability.
1: 2020 Porsche Macan
The 2020 model was paired with an all-new twin-turbo 2.9-liter V6 generating up to 375 horsepower. The V6 options for the compact SUV enabled the gusto needed for the Porsche Macan to blast past the competition in a number of performance-related facets. But it's not just the power the Macan generates for the S and GTS trims; it's also how they handle the power that makes this luxury-oriented, compact SUV such a standout. Utilizing the PASM, also known as the Porsche Active Suspension Management system, the Macan is capable of taking twisting turns and hairpin apexes like a champ. The electronically driven stability management paired with finely tuned brakes and appropriately sized wheels means that no matter what the road surface or destination, you're going to have a fun time driving a used 2020 Porsche Macan.