Use Your Car to Boost Your Credit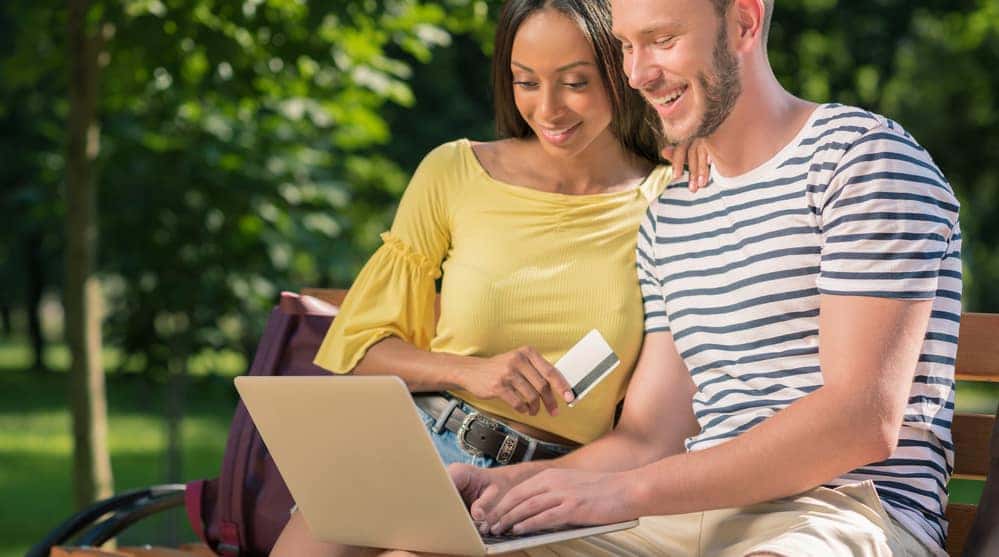 The end of the year is right around the corner, and although it might be traditional to wait until January 1st to get a jump on making life-changing resolutions and proclamations, why not start laying the groundwork for serious improvement in the new year right now? There's no reason to wait any longer if you're suffering from bad credit – in fact, if you're concerned that your bad credit is holding you back from getting a car loan in Louisville, the time to take action is right now.
Be Aware of Your Bad Credit
First things first realize that having bad credit is not the end of the world. Sure, it's going to be a bit of a thorn in your side for a little while, but if you stick to a plan and make yourself a promise that this is the year you take charge and turn your finances around, your bad credit will be a thing of the past before you know it. In fact, take solace in the fact you are on top of your finances enough to realize you have an issue that needs to be addressed – you would be surprised at how many people have no idea they have terrible credit until it's almost too late to repair it.
Don't Dig Yourself a Deeper Hole
So, after you've addressed the fact that your credit score and history are pretty lousy, you're going to need to find a dealership that will work with you, despite your shoddy financial background. Now, this is the critical part – you want to be very, very careful to only work with a reputable dealership. Don't just head to any old sketchy looking car lot because you assume legitimate dealerships won't touch your poor credit; plenty of great dealerships will be willing to work with you to find a loan that works with your budget and your credit history. Sure, you may pay a somewhat higher interest rate, but if you end up going to a Buy Here, Pay Here dealer or a car lot that just wants to make a quick sale and is simply hoping that you'll default on your loans so they can repossess your car, well then you're going to have a lot more to worry about than simply overcoming your current poor credit history.
Don't Bend Your Budget
Once you've found a dealership that has your best interest in mind and can get you into a reasonable car payment that you can afford, then it's time to start repairing your credit. At this point, we cannot stress enough how important it is to make sure you meet your loan obligation on time, every single month. This is why it's absolutely imperative that before you buy your car, you know what you can afford to spend on a car payment each month. Don't just think about the initial purchase either – you need to factor in the monthly loan, the car insurance, registration and title fees as well. Once you have figured out what you can spend each month on your car, do not allow the sales team to talk to you into more car than you can afford. Tell them your exact budget and if they cannot meet your financial parameters, simply move on – there are plenty of salespeople who will be happy to get you into a car that you actually afford.
Track Your Improvement
So, you've bought a car that's within your budget and you're making your monthly payment on time, every single month, without fail. Congratulations! You are already well on your way to improving your credit history and score – in fact, every single time you make an on-time payment, your credit score gradually gets better and better. You can track it yourself using free online tools such as Credit Karma and you can also request a free annual copy of your credit history from each of the three credit bureaus – Experian, TransUnion, and Equifax, which you should carefully review for any errors.
Make More Money
Now, how can you use your car to improve your credit score even faster? Easy – simply use your new wheels to get working. And no, we don't just mean head to your day job (although, yeah, obviously do that too). If you can squeeze in an extra few hours of work a week using your new car as both an incentive to work harder and a means of getting to and from your part-time job. There are some excellent part-time opportunities out there, all it takes is finding the right one for you.
Restaurant work – working in a restaurant is not only a fun way to meet new people, it's also a great way to earn extra money. With the variety of restaurants out there, you can choose if you want to work in a breakfast joint, a fine-dining establishment or even a local cafe. As most restaurants operate on shift schedules, you will most likely be able to find a shift that works for you.
Holiday shopper – the holidays are an ideal time not only to start making personal changes (like repairing your credit history), they are also a perfect time to make some extra cash. Save someone else a trip to the mall and become a holiday shopper – you'll get paid to shop! Use sites such as TaskRabbit or Craigslist to find holiday shopper ads, or better yet, post your own ad on your social media and at local shops – you might be surprised at how many of your friends and neighbors will jump at the chance to hire you to buy their gifts.
Delivery driver – pizza is the gift that keeps on giving, especially when you're  making tips off it. Pick up a shift or two as a delivery driver for your favorite restaurant and you'll not only make other people happy by delivering delicious food right to their door, you'll also make your wallet happy by loading it up with the green stuff.
Ride-Share Driver – you've got wheels, others don't. Join a ride-share service like Uber or Lyft and get paid to drive people around town. You can work when you want and there are always people needing a lift, so why not explore making a few extra dollars by doing some driving?
Spend Smart, Save Smart
No matter how you choose to use your car to make extra cash, the important thing is spending it and saving it the right way. Don't allow your money to fly out the window; instead make it work for you by making extra payments to your credit cards, bringing past-due balances up to date and by putting some away in case of emergency. Head into the New Year confident that this is the year you turn your financial situation around – simply by putting your new car to good use.