Used Cars 101: Most Reliable Brands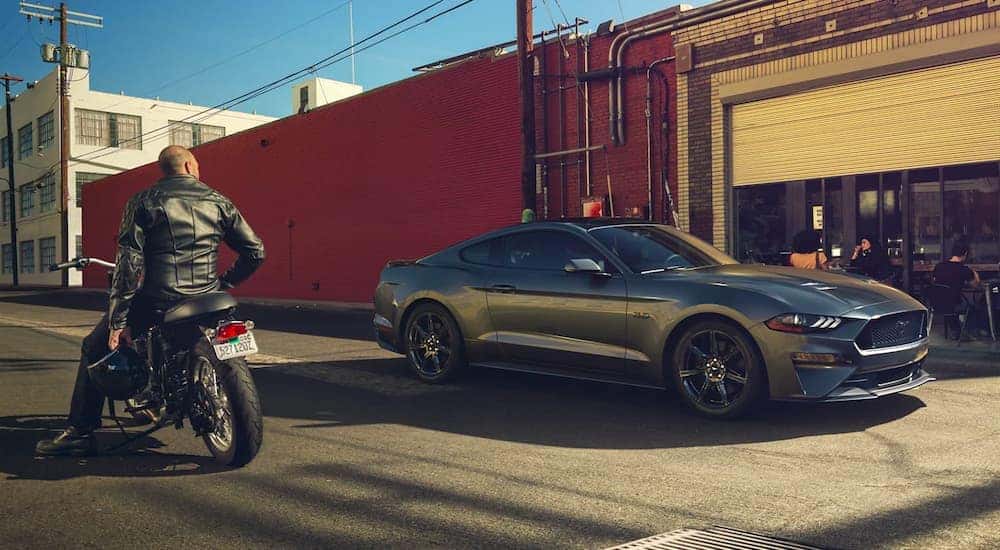 A sputtering engine, abysmal performance, and getting stranded on the side of the road may not quite be what you had in mind when you bought your used car. If you find yourself less than pleased with your latest pre-owned purchase, you may consider writing off all used cars, opting to overspend on shiny new models instead. As the premier used car dealer in Cincinnati, online.cars can help you navigate the world of used cars so that you're able to find the right car that fits your budget and your needs. A car that is reliable, dependable, and safe, so that the days of a lackluster used car experience are over.
Buying used is a fantastic way to get everything you want in a vehicle without the hefty price tag, depreciation rates, and all the compromises you may have to make when you purchase new. This makes used cars one of the best solutions for many shoppers. So, if you're searching for a dependable car, truck or SUV, let our team help you with some of the most reliable car brands on the market today.
Dependability Lies in a Ford
The brand, the myth, the legend… Ford's rich history dates back to the early 1900s, and over the past century, the brand has elevated itself to new heights with its celebrated inventory of vehicles. From superior work trucks to sporty performance cars, Ford showcases abilities that are unmatched by its competitors. If you're searching for a reliable used car, you'll find plenty of options in the Ford family of vehicles. The Fusion is a top choice among used car shoppers with its enjoyable ride, easy handling, and impressive fuel efficiency, and as the years tick by, this particular model has been redesigned to showcase even more capabilities. For the newest, most advanced options, we recommend sticking to model years 2013 and newer.
Ford not only excels with its sedan line-up, but it also provides spectacular options for SUVs and some of the top work trucks on the road today. Its F-Series includes some of the best selling trucks, like the rugged F-150 and the monstrous Raptor, and its performance-induced Mustang earns top accolades in reliability, performance, and speed. The Ford name has been at the forefront of the industry since the beginning, making it a surefire pick when it comes to dependable vehicles that hold their value throughout the years.
Iconic Honda Performance
Top safety and reliability ratings place Honda at the top of the list when it comes to used vehicles. Known to have some of the best resale values available, Honda manufactures competent sedans, capable trucks, versatile SUVs, efficient hybrids, and more. This means finding the right Honda for your needs is as easy as point, click and purchase. One of the top used Honda options is the Honda Fit, known for its sporty appearance and incredible cargo space. Compact, yet more functional than some SUVs, the Honda Fit is a wise choice for those looking for functionality and efficiency.
The Honda name holds its value in the industry, and with a reputation of building long-lasting vehicles, Honda ensures that your used model can out-shine the competition. When you think about reliability, Honda is one of the first brands that comes to mind, and with its selection of sturdy vehicles, you'll be sure to find the right Honda to meet your daily demands.
Backed by Buick Luxury
Buick has a reputation as well, one that far exceeds the standard of luxury seen in other vehicles, bringing its selection to incomparable new levels. When you ride in a Buick, you're part of an experience, a refined showcase of what this brand has to offer in its inventory. From stunning SUVs loaded with enhanced features to trusted sedans, built to last, Buick has climbed the ranks when it comes to some of the top used cars available. Perhaps one of its more exceptional used offerings is the Regal. Although no longer in production, the Regal was the recipient of many awards and still offers a luxurious and reliable ride.
Nowadays, Buick strictly focuses on luxury SUVs, which do not disappoint either. Its refreshing Enclave, Encore, and Envision models boast superior design, heightened sophistication, all the comfort you'd want, and more. For a brand that many tend to overlook, Buick proves that it continues to be a well-received, dependable offering for those seeking a top used car.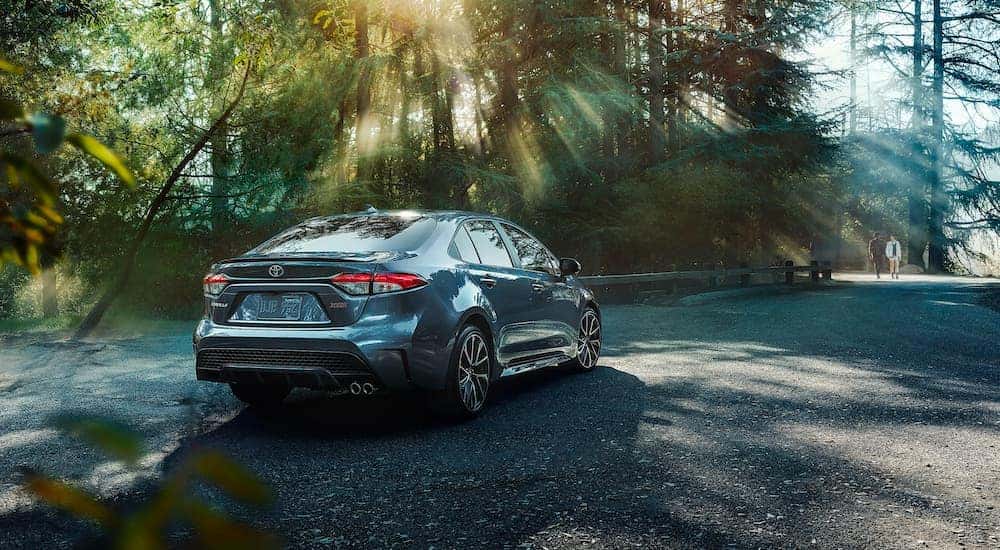 Trust in a Toyota
Most drivers know that Toyota manufactures some of the most dependable, highest-ranked vehicles in the industry, and if you're shopping for a used car, not many options can even come close to a Toyota. From its eco-friendly Prius to its beloved Tacoma pickup, Toyota is one of the most trusted brands on the road, on the trails, and on the job site today. Practically any Toyota is a good pick when shopping for a used car, and our top recommendations include the compact Corolla and the family-friendly Camry. The Corolla shines with its superior gas mileage and a wide array of standard safety features, while the roominess and comfortability in the Camry are simply unmatched.
Toyota drivers are loyal, most never steering away from the brand, especially truck lovers who can't get enough of the Tacoma. With the incredible safety and resale value that comes with all of their vehicles, Toyota offers extraordinary options when it comes to your next vehicle. With its reputation of excellence, you can't go wrong with a used Toyota.
Nothing Beats a Nissan
From sporty crossovers and SUVs to capable trucks and fast-paced performance vehicles, Nissan offers a selection of options designed to appeal to virtually any driver. Its dependable Altima showcases an award-winning engine, top safety ratings, and impressive fuel economy, while the Sentra, with its sleek design, tech features, and surprising performance, makes for a more inexpensive alternative. If you're looking for the ultimate used vehicle, Nissan comes highly recommended.
Whether you're shopping for a budget-friendly option or the perfect car for your teen driver, Nissan offers an incredible line-up of vehicles. If you're looking for a more enhanced experience, Nissan designs luxurious, functional SUVs. If a truck is on your mind, you have a solid list of options with its Frontier and Titan selection. Are you looking for a little speed? Nissan also showcases ultra-fast performance vehicles, like the GT-R and the 370Z, to get a little more excitement out of your Nissan experience.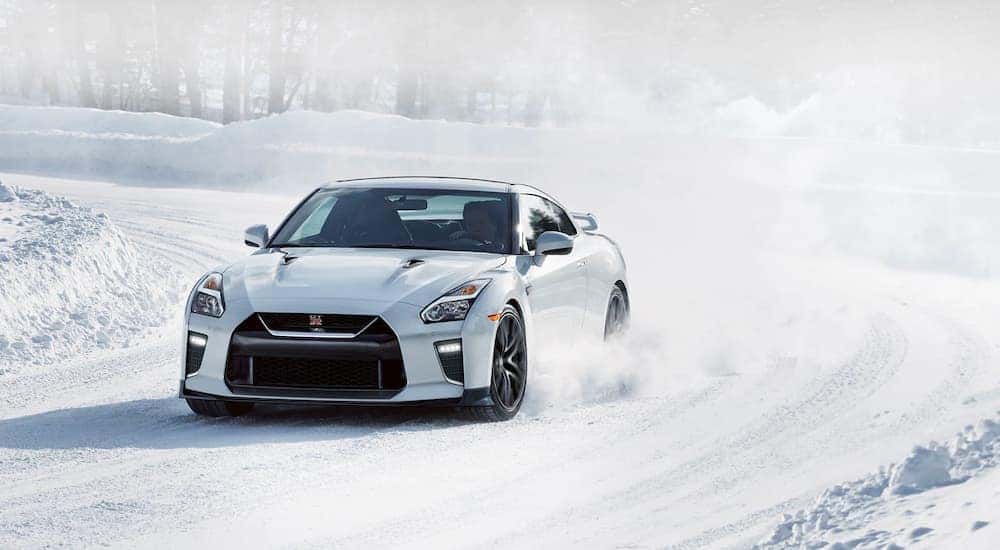 Most Reliable Used Car Brands
When it comes to finding the used car that fits your routine and your budget, doing some research is advised. After all, your car plays a big part in your day-to-day life, and the last thing you need is a car that isn't going to perform. If you stick with the brands mentioned above, not only will you experience a better commute, you can rest easy knowing that your car isn't going to let you down. From the timeless classics like Ford and Buick to the legendary reliability built into Honda, Toyota and Nissan, you won't have to worry about getting stranded on the side of the road or poor performance in these used cars.
However, just as important as finding the right automotive brand is partnering with a dealership that won't let you down. You need a Cincinnati used car dealer that will steer you in the right direction on your next used car purchase so that you realize just how amazing it is to own a dependable and stylish vehicle without the unrealistic price tag. At online.cars, our impressive inventory features some of the most reliable vehicles on the road today. Browse our line-up of exceptional cars, trucks, SUVs, and more and find what you're looking for here.