Used Models That You Can Pursue on Different Budgets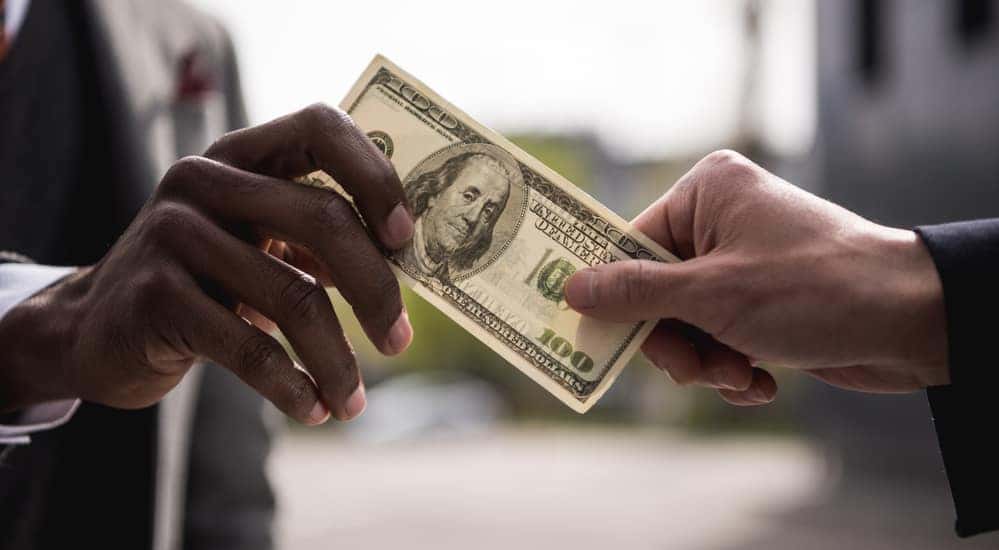 If you're in the market for a used car, you've surely scoured the internet for the best possible target. However, these Google searches don't always lead to the best results. Depending on your budget, you might access a list of vehicles that aren't financially feasible. In this case, you'll have to restart your search as you're pursuing the perfect car for the perfect price.
Well, we're here to help. Below, we've explored the various models that consumers can pursue when they're limited to a particular budget. That way, you'll have a better understanding of your options as you're attempting to determine your perfect target. As you're beginning to initiate your search for used cars in Louisville, see what specific models should be on your "pursue" list…
Less than $10,000
Generally, when you're dealing with a smaller budget, you should probably limit your options to smaller cars. If you happen to come across an SUV or pickup that's selling for this price, there's a good chance that it's old or has some type of mechanical issue. In this scenario, it's best to avoid these targets altogether and opt for the smaller alternatives.
However, just because you're operating with a limited budget, it doesn't mean you still can't shoot for the moon. There are a number of logical car targets that would fit within this allotted amount of money, including the late 2000's Honda Fit. The vehicle provides drivers with a whole lot of interior space despite its smaller frame, and Honda is generally known for its reliability. If you're seeking a Subcompact, than the late-2000s Pontiac Vibe (or the sister Toyota Matrix) would be perfect fits. Not only have these two vehicles been commended for their dependability, but they've also been lauded for their surprisingly agile performance.
$10,000-$15,000
You'll have a bit more flexibility if you stretch your budget an extra $5,000. You won't only have to settle for compacts or subcompacts, but you could also pursue standard sedans or even SUVs. If you are seeking a smaller vehicle, than the subcompact Honda Fit or the compact Toyota Corolla are excellent targets. We've already mentioned these brands' reliability (which is always worth touting), but the cars also provide a comfortable driving experience. If you're looking for a small, inexpensive commuter, you couldn't do much better than either of these two options.
If you'd rather opt for a sedan than the Acura TSX is a perfect choice. The vehicle delivers a surprising amount of opulence, and the sporty mechanics leads to an enjoying drive. The Buick Verano is another logical target for this segment, especially if you're looking for a suitable family car. Buick has consistently produced some of the safest cars in the industry, so you won't have to worry about you or your children's well-being when you're behind the wheel.
While your choices will be relatively limited, you could also opt for an SUV. A model like the Honda CR-V would be a natural target, as the vehicle provides all of the attributes and capabilities you'd generally expect from this segment, but for an incredibly low price. If you're looking to spend a bit more, then the Lexus RX (especially 2007 versions) should be atop your wish list.
$15,000-$20,000
This is when you can really start to pursue a nice vehicle. After all, $20,000 is usually enough to purchase a new car. If you're committing $20,000 on a used vehicle, then you surely won't have any issues finding a capable target on the market. Since your budget is a bit more flexible, you could logically pursue a more recent-year model of the nameplates mentioned above. For instance, if you're still targeting a subcompact, then you could opt for, say, a 2013 or 2014 Honda Fit.
Of course, there will be several segments that you can now dive into thanks to your increased budget. For instance, you could pursue a sports car like the Mazda MX-5 Miata. This athletic vehicle has consistently been commended for its driving experience, and recent year models did a nice job of improving interior space and interior amenities. If you're seeking a wagon, then the Toyota Venza could be a good choice, especially for those who tend to go on weekend excursions. The vehicle provides enough cargo space for all of your luggage, and the quiet driving experience means you can better focus on the road (instead of the howling of the wind or engine). Of course, per usual, these two vehicles have been commended for their reliability, making them a perfect used option.
Do you want an SUV? Then either the Toyota RAV4 or the Toyota 4Runner would be perfect choices. The roomy vehicles provide a whole lot of power via the engine offerings, and the RAV4 has actually proven to be rather fuel efficient. The interiors are surprisingly elegant, and occupants will surely appreciate the number of technological features (especially if you opt for a recent-year model).
$20,000-$25,000
When you have this type of money at your disposal, it only emphasizes the sentiment we mentioned above. Since you have a larger budget, you can ultimately target "newer" used models. Since you will have this extra money, you can start pursuing SUVs like the Subaru Crosstrek, which has proven to be one of the top options in the entire segment. With a number of capable engine offerings and a sizable interior, you'll surely be happy with your choice.
You could even start opting for some pickups, including the early-2010s Honda Ridgeline. The vehicle's engine is top-notch, and the vehicle predictably provides a sizable truck bed and impressive towing capabilities. This truck has also been touted for its ability to serve as a commuter, making it the perfect choice for any type of car buyer. As you can clearly see, this type of budget can truly lead to a number of possibilities, so you should definitely shop around for the best possible deal.