Used Truck Options for Every Budget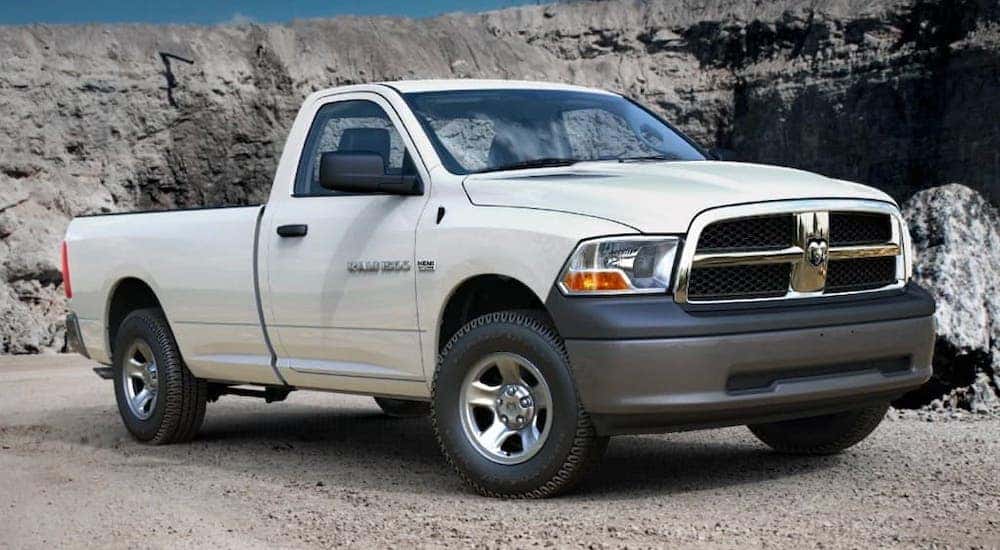 One of the best things about pickups is that many of them retain their usefulness and reliability even as their price drops with age and depreciation. Thanks to their solid construction, powerful engines, and being made for the long haul, there is no better type of vehicle to buy used. Below are some of the best models of used trucks for sale in Kentucky for a variety of budgets and uses. No matter the circumstances or what you need a truck for, there is a pickup for you at a reasonable price.
2010s Ram
For those looking for a modern used truck, the fourth-generation Ram 1500 is available in a wide variety of trim levels, with many used examples selling for a fraction of what they would go for new. More so than older pickups, the fourth generation of Ram has come in a bewildering array of variants, from basic and utilitarian work trucks that can bolster a small business' fleet to luxurious crew cabs loaded with leather and technology for cruising.
The common theme with all these relatively new used trucks is that for between $10,000 and $25,000, you can buy an extremely modern Ram 1500 truck. The best deals can be had on younger vehicles that have higher mileage. This is because a truck only a couple of years old with almost a hundred thousand miles on it could only have gotten those miles via highway cruising, which is generally very easy on truck components.
First-Generation Silverado
The first generation of Chevrolet Silverado was made between 1999 and 2007 and was built with many standard GM components of the era, including engines. These include the 4.3-liter 90-degree V6 and the 5.3-liter and 6.0-liter LS engines. While the available 195 to 310 horsepower is less than in some more modern trucks, it is still plenty to get most jobs done.
Although these trucks may be older, parts are plentiful and cheap, and they are as easy to work on as any pickup. When equipped with LS series engines, they are also excellent platforms for modifications. In any case, for those with a budget of below $5,000, these trucks still have an immense amount of utility left in them. In many cases, a first-generation Silverado 1500 won't be any less reliable than a truck two decades newer. Not bad for an old workhorse.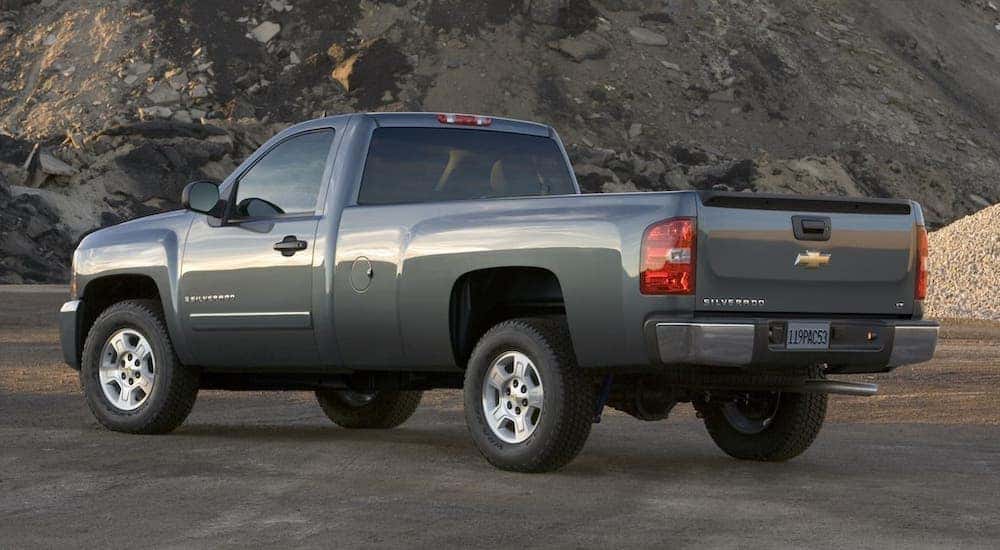 2004-2008 F-150
The eleventh generation of the extremely popular Ford F-150 has evolved into a prime choice for a work truck in the used market. While these trucks often featured less power than their General Motors counterparts, they did commonly include the astoundingly sturdy Modular 4.6 V8 engine, giving them one of the most reliable powertrains in any older vehicle. These trucks might not have all the modern bells and whistles, but it is hard to beat a long bed on a sub-150,000 mile truck whose engine will, in all likelihood, still be kicking at the 300,000-mile mark.
This overall reliability is matched with surprisingly low prices, which were ironically created in the used market by the success of more modern iterations of the F-150. There were simply so many of these trucks made that supply has outpaced demand, and prices are lower in general when compared to most other full-size pickups of similar era and mileage. This means you can get a great deal on a capable used truck.
2014+ Tundra
Reliability is more important for trucks in general than cars, considering how long their owners hang onto them and how important they are for work in so many cases. Reliability is even more important in used trucks since the savings one gets from buying used can't be wasted on repairs. Toyota has had quite a journey in ensuring their trucks' reliability, which is interesting given the stalwart dependability of their cars almost across the board.
But while the second wave of Toyota trucks in the US did have some serious problems, most of which have now been corrected, their modern offerings are over-engineered to a shocking degree to ensure they will not stain the company's honor any further. Modern Toyota Tundra pickups feature incredibly stout frames and bodies and the same light and punchy GR V6s and UZ V8s that have long since been proven in Lexus luxury cars.
2016-2019 Tacoma
Not everyone needs a full-size pickup. While trucks have been getting larger, heavier, and more capable for decades, bigger is not always better. In fact, most people who get those full-size trucks these days never use anywhere close to their full potential. Enter the modern midsize truck, an optimized and streamlined vehicle built for practicality instead of ego. The Tacoma, affectionately known as the "Taco" by the truck's cult-like following, has always punched above its weight. Especially in terms of its use for sport instead of work.
Smaller trucks have a much easier time getting in and out of tight spots without damage and deliver higher fuel economy while not sacrificing acceleration. But with even the shortest bed option coming in at five feet long, the Tacoma doesn't lack for cargo space either. If one is searching for a pickup truck, consider going with a more optimized low mileage midsize truck at thousands of dollars less.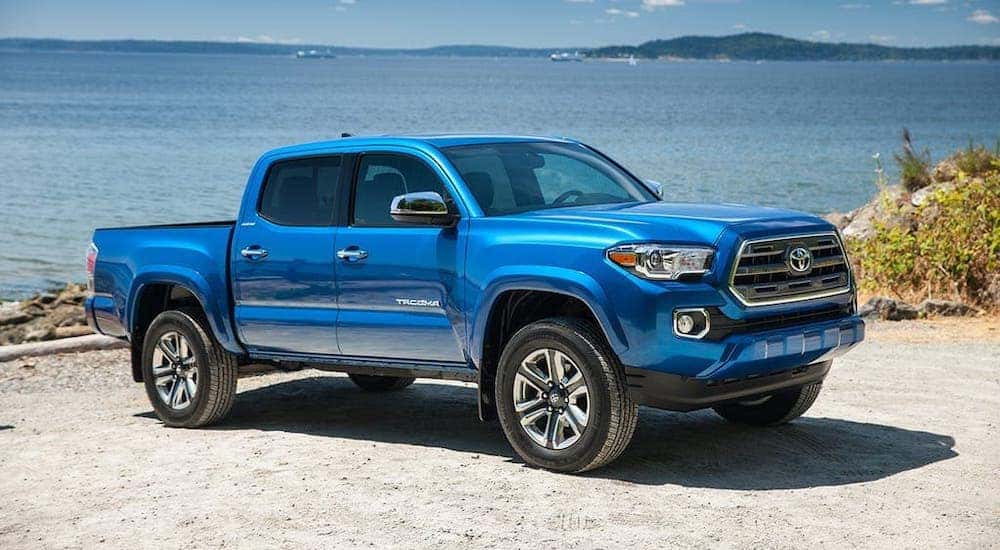 1998-2004 Sonoma and S10
For those who need large amounts of capability but are on a very tight budget, the old Chevy S10 and GMC Sonoma are the trucks to look for. In some cases, decent examples of these capable machines can be yours for as low as $3,000. These are legitimate compact pickup trucks, making them more affordable to drive and maintain. Despite their small size, however, they offer outsized capability in both work and play.
Available in all the standard pickup variants, including regular cab, extended cab, and crew cab, with multiple bed sizes, the Sonoma and S10 twins can be outfitted to fulfill almost any pickup mission. That said, the variants to look for are the 4.3-liter V6 equipped trucks. These offer power and reliability without modification, with enough torque to easily get the compact truck and its payload going.
While great for taking on work at a minimum of cost, the S10 and Sonoma are just as adept at play. This is especially true of the ZR22 variants, which came out of the factory with a battery of high-performance off-road modifications. These mods included revised frame mounting points, three more inches of ground clearance, larger axle and wheel bearings, 31-inch off-road tires, and much more. Many good examples of these highly capable factory off-roaders are on offer for less than $6,000.
Get Ready to Find a Quality Used Truck
All of these used trucks are excellent options for both work and play, and examples are easily found in Kentucky at price points that fit just about any budget. If you are looking for a nearly new truck from $15,000 to $30,000, then check out a 2010s Ram, 2014+ Tundra, or 2016-2019 Tacoma. These trucks are just as good as new, and in many cases, can save upwards of $10,000 compared to new versions.
Those looking for a solid workhorse for between $5,000 and $15,000 can find what they are seeking in the first-generation Silverado, 2004-2008 F-150, and 1998-2004 Sonoma and S10. In some cases, reliable examples of these tough pickups can be found for as little as 3,000 dollars on the used market. So get ready to find the used truck that's right for you with Online.cars!